Opinion
THE DEBATE: Should Hamilton now be considered the greatest of all time?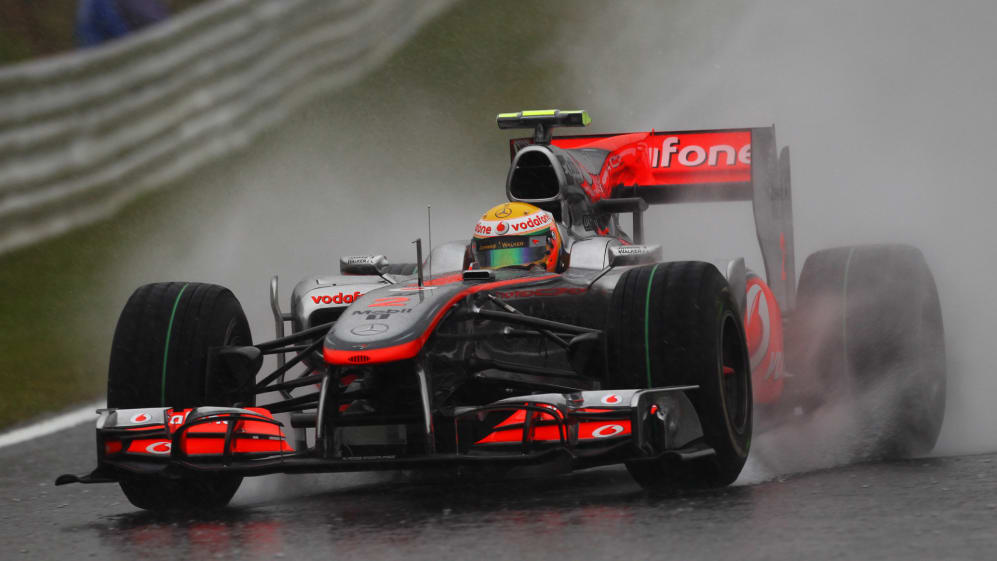 Fourth place in Sunday's Mexican Grand Prix was enough for Lewis Hamilton to clinch the world championship, his fourth in five years and fifth in total – and it moves him into the esteemed company of Michael Schumacher and Juan Manuel Fangio. F1 senior writer Lawrence Barretto and special contributor David Tremayne discuss whether the Briton has now earned the accolade as the greatest of all time…
LAWRENCE BARRETTO: He's right in the conversation
Fernando Alonso reckons former McLaren team mate Lewis Hamilton is among the greatest drivers to have stepped into a Formula 1 cockpit, along with the likes of Michael Schumacher, Juan Manuel Fangio, Ayrton Senna and Alain Prost. And after his fifth title triumph on Sunday, it's hard to disagree with the highly-rated double world champion.
Having amassed 71 wins – 20 short of Schumacher's all-time record – Hamilton is a force to be reckoned with on a Sunday afternoon. And with an average of 10 wins per season over the last five years, the odds are heavily in his favour to snatch that record himself.
But it is in qualifying where his legend will have its foundation. Quite simply, in the long history of this sport, there has been no one greater when it comes to getting the job done over one-lap, when it matters. His consistency is remarkable. He holds the all-time record of 81, compared to Schumacher's tally of 68 and is well on-course to break the magical three-figure barrier.
That lap in Singapore was magical. Armed with only the third-fastest car on the Marina Bay Circuit, Hamilton delivered a near perfect tour of the physically and mentally challenging 23-turn track to seize pole position and set up victory on a circuit that should have delivered a slam-dunk victory for title rival Sebastian Vettel. That was just one such occasion where he nailed it, under pressure, on one lap.
His prowess in the wet is well known and he demonstrated he has lost none of his touch in damp conditions with standout pole laps in Hungary and Belgium. But perhaps what has been most impressive this year is his mental strength. Faced with the greatest threat from a rival team to his title hopes since Mercedes' domination of the V6 era began in 2014, Hamilton has revelled in the challenge.
While Vettel has made mistakes when the pressure has been applied, Hamilton has barely put a wheel wrong. When things didn't go his way, like at Silverstone when he was spun round by Kimi Raikkonen and dropped to the back of the field, he kept his cool and recovered to second, behind Vettel. When he lost track position in Russia courtesy of strategy, dropping behind Vettel, he wasted no time in getting back past the German on-track and then nursing his tyres to the end of the race.
He's increased his extra-curricular activities this season, pursing his interests in fashion and music, and that has meant clocking up plenty more air miles in between races. Mercedes have allowed him to do so and the Briton has managed his time – and tiredness – effectively so that it hasn't had a detrimental impact on his racing. In fact, I'd argue it's had a positive impact by giving him some downtime in what has been one of his toughest title fights.
Joining Fangio and Schumacher as a five-time world champion has unsurprisingly led to debate regarding his standing among the greats.
For me, it's quite simple. He is undeniably the best of his era and one of the greatest drivers in the history of the sport. But is he the greatest? Not just yet. That said, at the rate at which he has been winning – and based on his current trajectory – he's not very far away.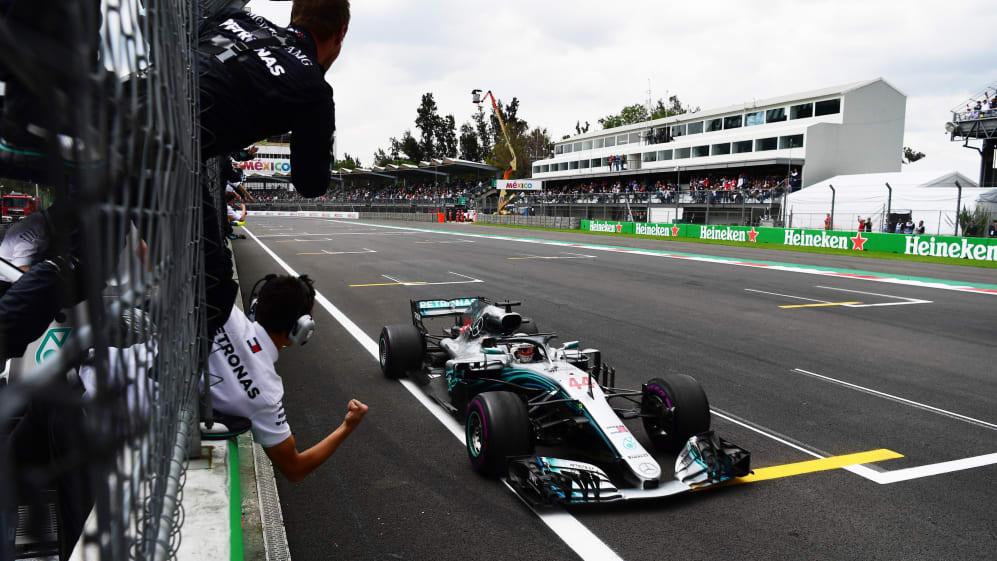 DAVID TREMAYNE: He's superb – but you can't call him the best
This is a hugely subjective and emotional topic, and an almost impossible claim to make with any credibility given how hard it is, and how inherently unfair, to compare drivers across different eras.
I confess I am a card-carrying Hamilton fan for myriad reasons, and would add that when you are there while history is being made, one of two things can happen. You either go with the flow and believe you are witnessing the greatest era ever, or you can be so wrapped up in it that you don't immediately appreciate that very fact. So it can be hard when your nose is pressed against the glass to place people in their accurate perspective, especially when you know so much about the past.
Certainly I believe that Lewis is the greatest driver of the current era, with the caveat that Fernando Alonso was the only other in his class. And the Spaniard is another that he beat in his rookie season…
In the dry he is very tough to beat. In the wet he is preternaturally quick with a superb, deft touch that nobody else has. It's always been his forte.
I'd also say that he is now better than his idol, Ayrton Senna.
Their styles and philosophies are not so dissimilar, but Lewis has never resorted to underhand tactics, such as Senna occasionally did when racing against Alain Prost, and his overall mien is much less intense yet equally as cerebral. They share the ability to create something special when the chips are down.
I also like the fact that he has achieved so much success with just two teams, thus displaying very strong loyalty, whereas Fangio, for instance, drove for Alfa Romeo, Maserati, Mercedes and Ferrari, and switched teams at will to get the best equipment.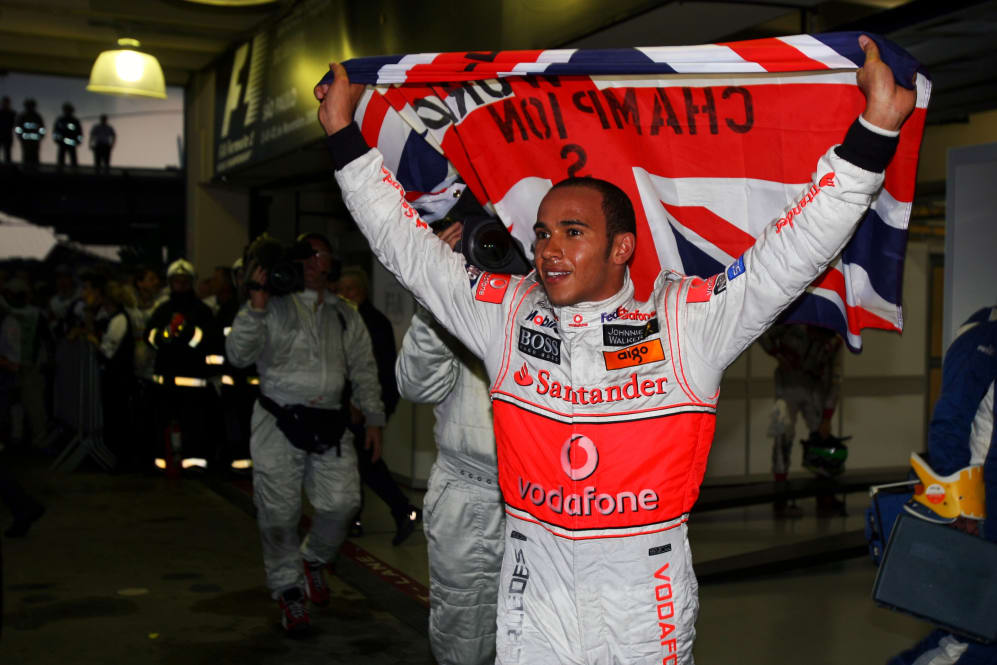 The problem I have with nominating Lewis the best-ever is twofold. First there is that bit about comparing across eras. The second problem is called Jim Clark.
And therein lies a further problem. I rate Clark the best there has ever been for numerous reasons. Not least, sheer talent and class apart, is his innate humility, and the range of success he enjoyed. He did not just set new F1 records with 25 victories and 33 pole positions in championship rounds, and win 19 non-championship events.
In 1963 and 1965 he scored the maximum possible number of championship points and was robbed of the 1962, 1964 and 1967 titles by mechanical fragility.
He won at Indianapolis at least once (possibly twice); he won in Formula 2 (13 times, at the same time as he raced in F1), in touring cars (ditto), and in sportscars (ditto again), and was Tasman champion three times. And though he signed for Aston Martin for 1960, he actually only ever raced F1 with Lotus, displaying extraordinary loyalty.
And who knows how many titles he might have won had he not died at Hockenheim in 1968?
Of course, it's just not possible to do such a wide variety of racing these days, which is why ultimate comparisons are so unfair and so often unsustainable.
In the end, GOAT titles are utterly personal. But without question, Lewis is the greatest of his era, and that in itself is an awesome accolade for any driver.