Feature
THE FIGHT FOR SEVENTH: Five drivers in running for 'best of the rest' accolade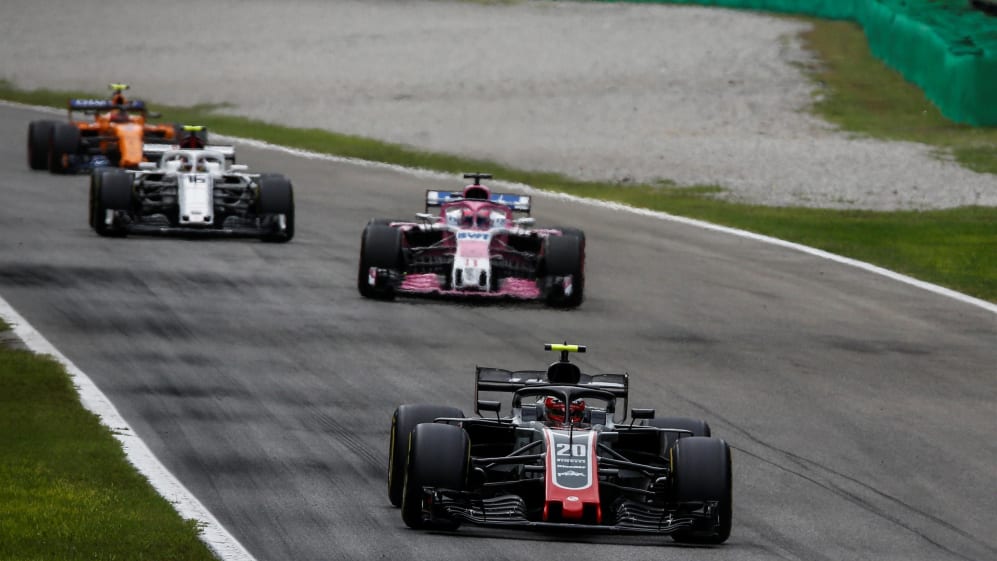 Lewis Hamilton may be on the brink of wrapping up the 2018 F1 world title, but behind him, there's a intriguing battle for P7 that's tight – very tight. Just four points splits five drivers looking to finish as 'best of the rest' in the drivers' standings and just four races to go…
When the top three teams get both their cars home on race day, seventh is the best their midfield rivals can aspire to – and it's the same in the drivers' standings, with the respective Mercedes, Ferrari and Red Bull drivers locking out the top six.
And it's fair to say the fight for seventh has been fierce this season. It's swung one way, then the other and with a certain amount of kudos going to the winner, they'll be fired up heading into the final four races of 2018.
So who's battling for the P7 accolade? And what does history tell us? We take a closer look…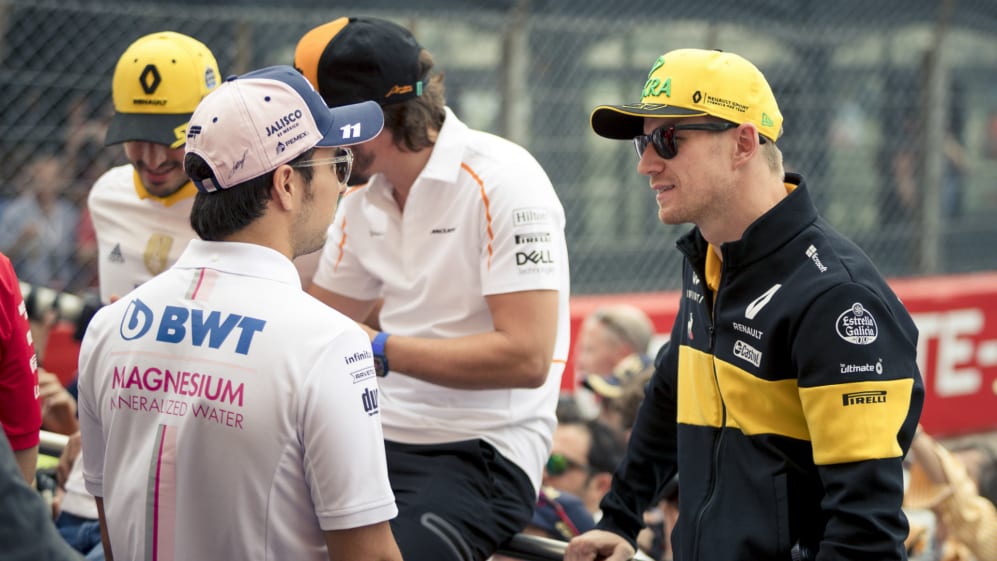 Who are the contenders?
Four teams are represented in this tussle, with Force India's Sergio Perez currently leading the way thanks to his 'dream' result in Japan, which saw the Mexican claim seventh in Suzuka, but he's by no means running away with it.
In fact, Perez is tied on 53 points with Haas' Kevin Magnussen and Renault's Nico Hulkenberg – but sits above the duo courtesy of his brilliant podium finish at the Azerbaijan Grand Prix.
The rules state that 'the driver with superior race results (based on descending order, from number of wins to numbers of second-places down) will gain precedence' – and his P3 in Baku puts him above his rivals, with Magnussen's two P5s this year bettering Hulkenberg's sole fifth-placed finish.
McLaren's Fernando Alonso trails the trio by just three points, with the sister Force India of Esteban Ocon one point further behind. We told you it was tight…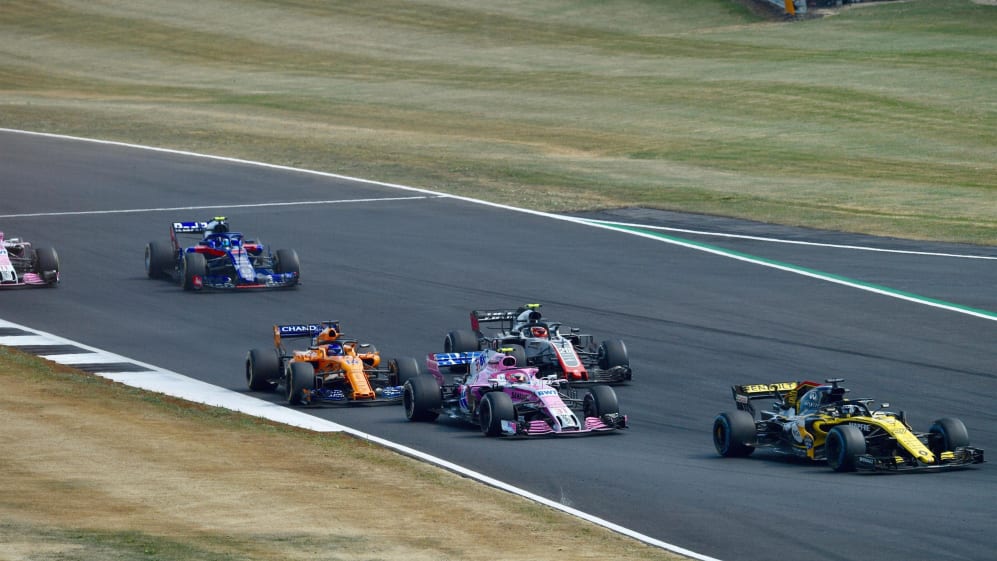 How has the battle swung?
Like a yo-yo… Alonso had early control of proceedings – even sitting fourth above Kimi Raikkonen, Daniel Ricciardo and Max Verstappen post-Bahrain - and he held on to P7 for the first seven races of the season.
But three consecutive DNFs, coupled with Hulkenberg's P9 in France handed the German the advantage – and despite Magnussen temporarily grabbing the spot in Austria, the Renault star regained control and began to find his rhythm with a run of consistent performances.
But then the brakes came on, with Renault suffering a surprising qualifying slump – and Magnussen, armed with a strong Haas package, jumped above Hulkenberg with an impressive showing in Russia.
It didn't stay that way for long though. Perez's performance in Japan - a race that saw Magnussen, Hulkenberg and Alonso all fail to finish - helped the Mexican leapfrog all three to seventh.
And that leads us nicely on to the next section…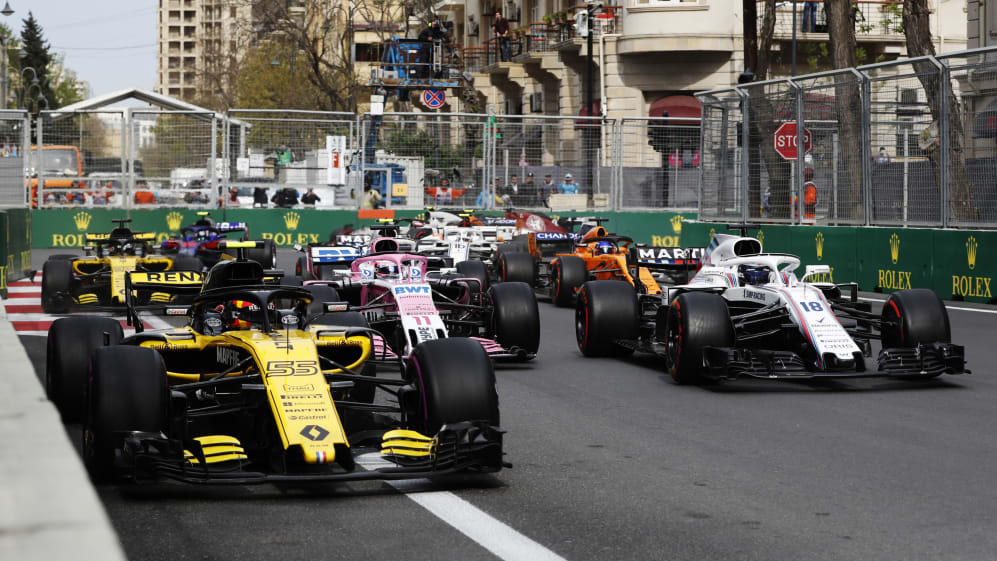 Who has the momentum?
It's hard to argue that Perez doesn't have the momentum, with the Force India driver enjoying the best Japanese Grand Prix result of all five drivers – and he'll have his tail up heading to the next round in Austin.
Perez and his team mate Ocon are certainly riding the wave, with both drivers enjoying a positive start to Force India's new Racing Point era. They've failed to secure points just once since the summer break, which came in Singapore when the pair committed F1's cardinal sin by colliding with each other.
With the threat of team orders hanging over them, they've kept their noses clean since and with plenty at stake for both of them, you suspect the task in hand for the remainder of the season will be to get their cars home in the points.
Their rivals, on the other hand, have struggled since F1 returned to action at Spa. Magnussen has collected just eight points, two more than Alonso, while Hulkenberg has notched up just one point, which came at Marina Bay.
As we've seen already this season, though, things can change very quickly in F1…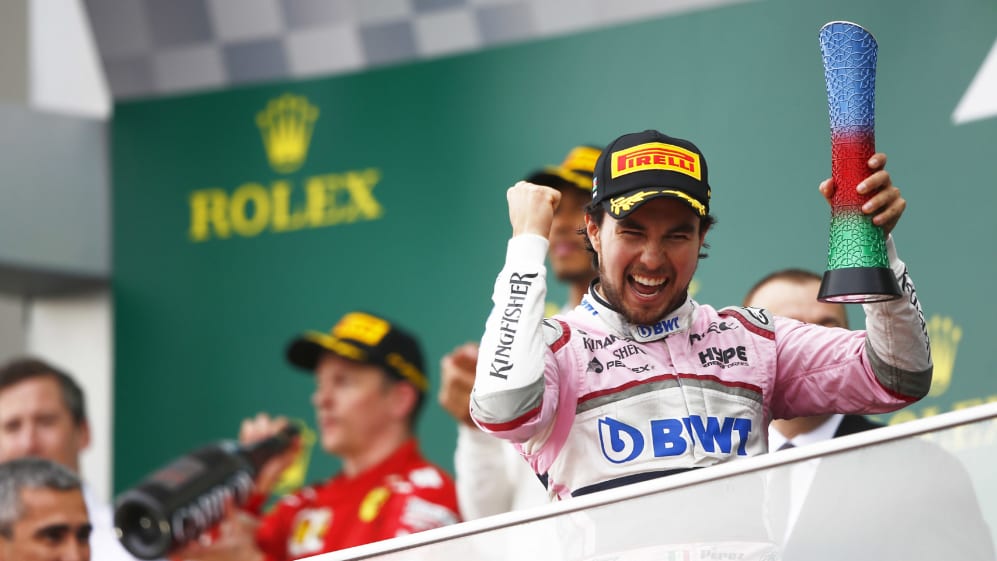 What does history tell us?
Perez not only has the momentum, but he has the experience, too. The Mexican has finished P7 for the last two seasons, so he knows what is needed to get his car up in that position.
Ocon – who came home eighth last season, 13 points behind his team mate – has never bettered P8 in his short career while Hulkenberg has never managed to finish higher than ninth and Magnussen is yet to secure a top-ten finish in the drivers' standings.
Alonso, meanwhile, has undoubtedly had the most successful career of all those battling for this position. The Spaniard is a two-time world champion, and he has also finished runner-up on three occasions. In fact, only five of his 16 seasons in F1 have seen him fail to finish in the top seven in the drivers' standings.
But he'll have is work cut out if he is to clinch P7, given the disappointing pace of McLaren's current package.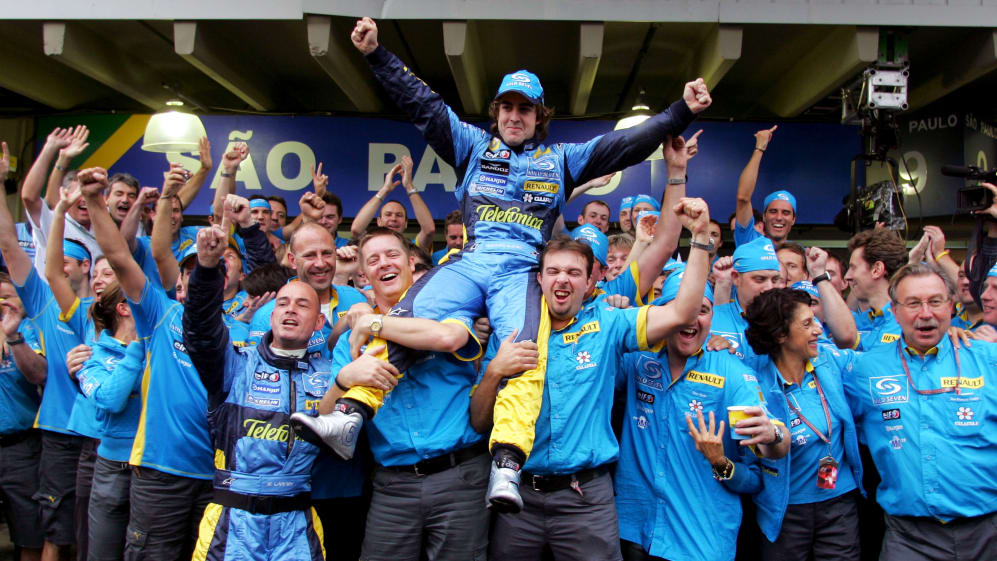 Any added incentives for the drivers?
For Hulkenberg and Magnussen, they've both kept their seats at Renault and Haas for next season – and so this pursuit for P7 will be about finishing the season on a high, and taking that momentum into next season.
Force India, however, are yet to confirm their 2019 line-up, so Perez and Ocon face uncertain futures. Lance Stroll is expected to join the team his father now owns next season, and Perez is the favourite to partner the Canadian.
That has left Ocon with a fight to find a 2019 seat, and Toto Wolff – who manages the Frenchman's career – recently said that he may take a sabbatical year next season. That means he'll be desperate to go out with a bang and remind everyone of his talent.
Alonso is another one who will want to finish on a high, given he is leaving F1 at the end of the year. The Spaniard knows how to push his car to the limits, and it'll be no surprise if he bounces back from what has been a tough season for the iconic Woking squad, and deliver the goods when he needs to most.
This is one battle you don't want to take your eyes off...