Perez – P7 a dream result after bad qualifying in Japan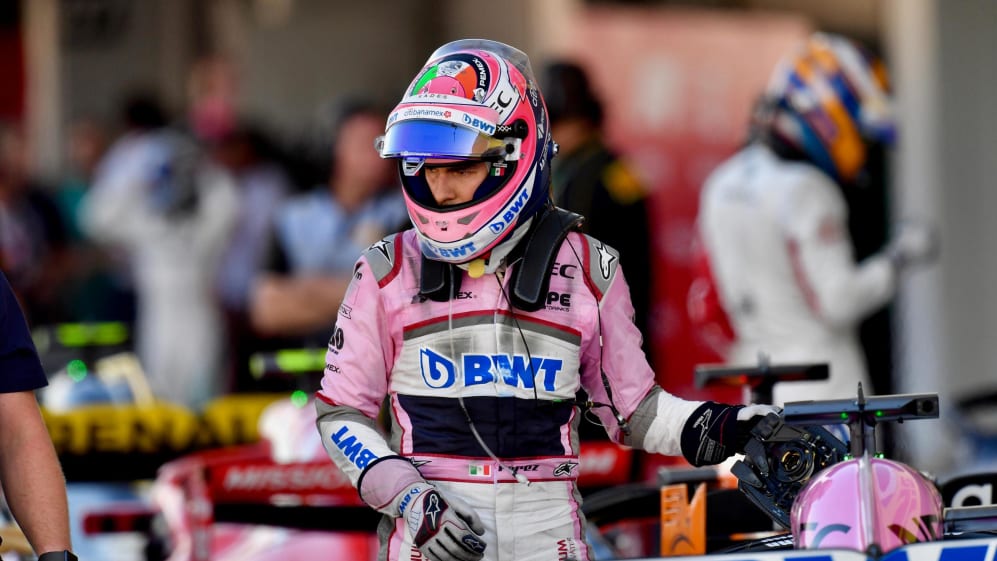 He finished bottom of the pile in Q3 in Suzuka, leaving Sergio Perez desperate to make amends at the Japanese Grand Prix. That he did, with the Force India driver working his way past his midfield rivals to secure 'best of the rest' behind Mercedes, Red Bull and Ferrari - and he admits it was 'the best we could dream for'.
Perez was one of a number of drivers caught out by the changeable weather conditions in Suzuka on Saturday, failing to get the best out of his challenger on a dry track before the rain arrived midway through Q3. He ultimately had to settle for tenth, though he was bumped up to ninth on the grid after team mate Esteban Ocon was handed a three-place grid penalty.
The Mexican, though, bounced back on Sunday, managing his pace and tyres expertly before taking advantage of the Virtual Safety Car period to close in on Romain Grosjean, eventually overtaking the Haas man and securing a morale-boosting seventh-placed finish.
"It was perfect result, the best we could dream for – the best of the rest," said Perez. "Starting P9 with such a bad qualifying for us yesterday, I think today we made up for it.
"I think qualifying was very unfortunate. Today we were not really expecting to beat the Haas, I think they were probably not on the best strategy but we managed to do so.
"We had a tremendous pace and a very aggressive strategy as well - I managed to undercut a couple of cars. So yeah, a massive day for us.
"Under the Virtual Safety Car I managed to get really close to Grosjean and when I saw the opportunity, I went for it.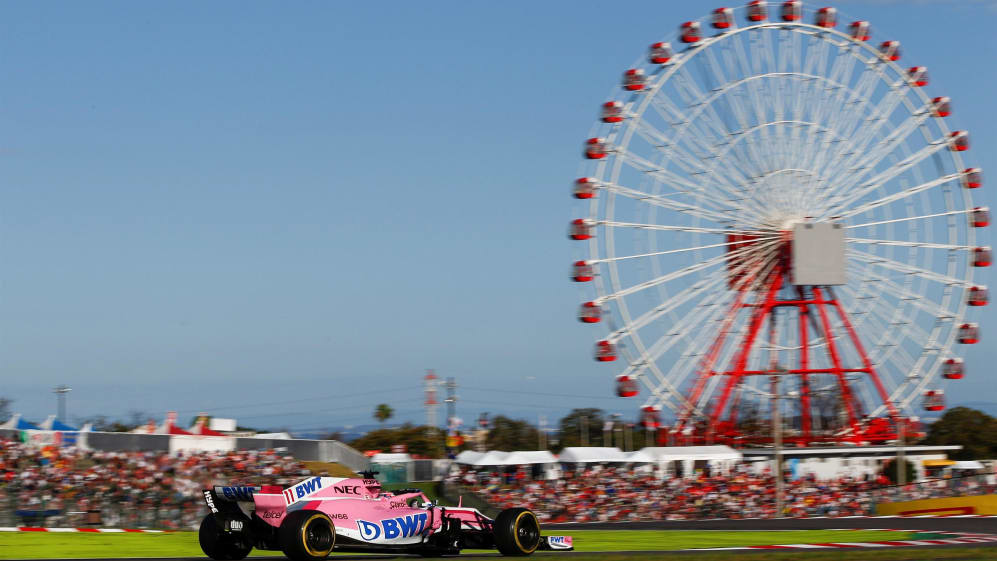 "It was really exciting. All the time pushing very hard, managing tyres, managing good overtaking. It was a fantastic race."
Force India's double points finish in Japan – with Ocon coming home in P9 – saw the team move to within 15 points of McLaren, who sit sixth in the constructors' standings.
It's been some run for the Silverstone squad – they've secured four double-points finishes in the five races of their Racing Point Force India era – but Perez says they're not thinking about where they'll finish the season in the table.
"We're just trying to maximise race after race. We felt last week (in Russia) we didn't maximise our performance. Today I think we did. So hopefully the next races can be even better and we'll try to score as many points as possible.
"I always said for me in the back of my mind, P4 in the constructors' is what matters – and we just want to try and claim as many positions as possible."
It isn't just the constructors' battle that the driver is focusing on, with Perez facing a tussle to finish P7 in the drivers' standings – he currently occupies that position, tied on 53 points with Haas' Kevin Magnussen and Renault's Nico Hulkenberg.