The five rookie drivers set to take part in FP1 at the Mexico City GP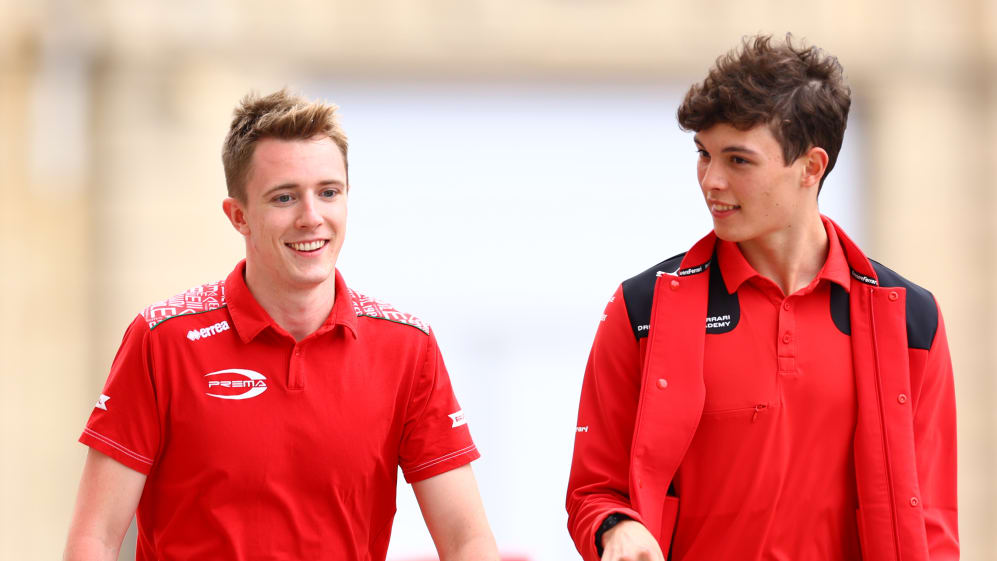 A total of five rookies will be standing in for teams' regular full-time drivers in Free Practice 1 at the Mexico City Grand Prix.
With F1 teams required to run a young driver – defined as someone who has started no more than two Grands Prix – in two FP1 sessions per season, several outfits have opted to hand one of their cars over to a junior driver on Friday at the Autodromo Hermanos Rodriguez.
Prepare to see some different names on the timesheets as the following five drivers get ready to take the wheel for their respective teams…
IT'S RACE WEEK: 5 storylines we're excited about ahead of the 2023 Mexico City Grand Prix
Oliver Bearman – Haas, car number #50
Ferrari junior Oliver Bearman will be replacing Kevin Magnussen in the Haas for FP1 as he makes his Formula 1 weekend debut.
Bearman, 18, is currently competing in his first season in Formula 2, in which he has collected four victories so far. He sits in sixth place in the drivers' standings ahead of the Abu Dhabi season finale in November.
Prior to this, the Briton won the 2021 Italian F4 championship before going on to join the Ferrari Academy later that year.
READ MORE: Ferrari junior Oliver Bearman to make F1 race weekend debut with Haas FP1 outings
Ahead of his FP1 outing, Bearman completed his first F1 test at Italy's Fiorano track earlier in October, where he took to the circuit in Ferrari's 2021-spec SF21. He later admitted that this had been an "emotional moment".
This won't be the only FP1 outing for Bearman in 2023, as he will return to the Haas cockpit for the same session in Abu Dhabi.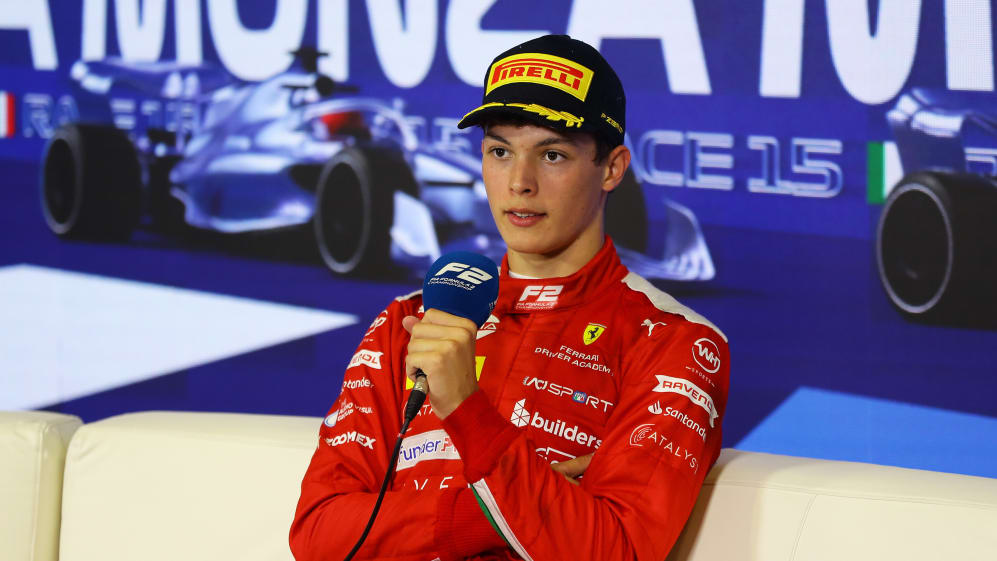 Jack Doohan – Alpine, car number #61
Over at Alpine, a familiar face is set to sit in for Pierre Gasly during Free Practice 1 in the form of Jack Doohan.
The 20-year-old F2 driver – who currently sits fourth in the standings – previously took part in two FP1 sessions for Alpine in Mexico City and Abu Dhabi back in 2022, and will return for the same two sessions in 2023.
READ MORE: Doohan set to drive for Alpine in Mexico and Abu Dhabi FP1 sessions
Doohan's prior outing at the Autodromo Hermanos Rodriguez had to be cut short due to "anomalies" on his Renault power unit, but the Australian admitted that taking part in his first F1 weekend was a memory he would "cherish forever".
As well as being in his second season as an Alpine Academy driver, Doohan has acted as the squad's reserve driver as well as undertaking testing duties in the A521.
Frederik Vesti – Mercedes, car number #42
Standing in for George Russell at Mercedes will be Frederik Vesti, making his Formula 1 weekend debut.
The Danish driver, 21, is sitting second in the F2 drivers' standings after achieving five wins and seven podium finishes.
READ MORE: Formula 2 title contender Vesti to make F1 weekend debut for Mercedes with practice run in Mexico
Having previously taken part in the Abu Dhabi Young Drivers' test for Mercedes at the end of 2022, Vesti is looking forward to getting behind the wheel of the W14 in Mexico City and called the opportunity a "dream come true".
Team boss Toto Wolff has also given his backing, saying of Vesti: "He is a talented young driver, not only quick but thoughtful, and he understands exactly what the team is looking for from him in the car. I am sure he will perform well and provide a solid starting point for our work over the weekend."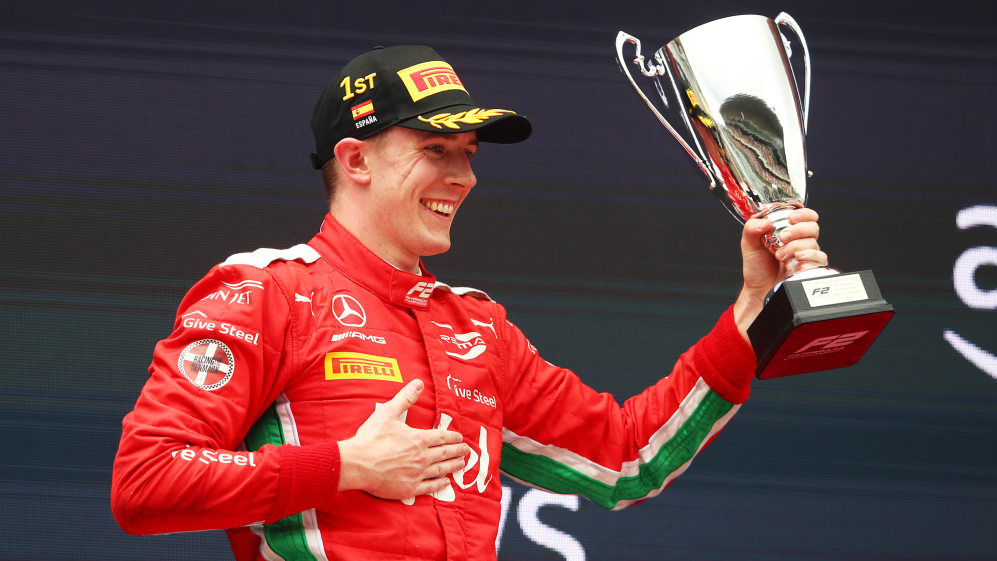 Theo Pourchaire – Alfa Romeo, car number #98
Joining his fellow F2 drivers in Mexico City's Free Practice 1 hour will be championship leader Theo Pourchaire.
The 20-year-old Frenchman will substitute for Valtteri Bottas at Alfa Romeo, having previously taken part in FP1 for the team at the 2022 United States Grand Prix.
READ MORE: Zhou Guanyu signs new deal at Alfa Romeo to extend stay into 2024
Pourchaire currently holds a 25-point lead over Vesti ahead of the Formula 2 season finale in Abu Dhabi and, alongside this, has acted as Alfa Romeo's reserve driver during 2023.
He is set to remain in this role for the 2024 campaign.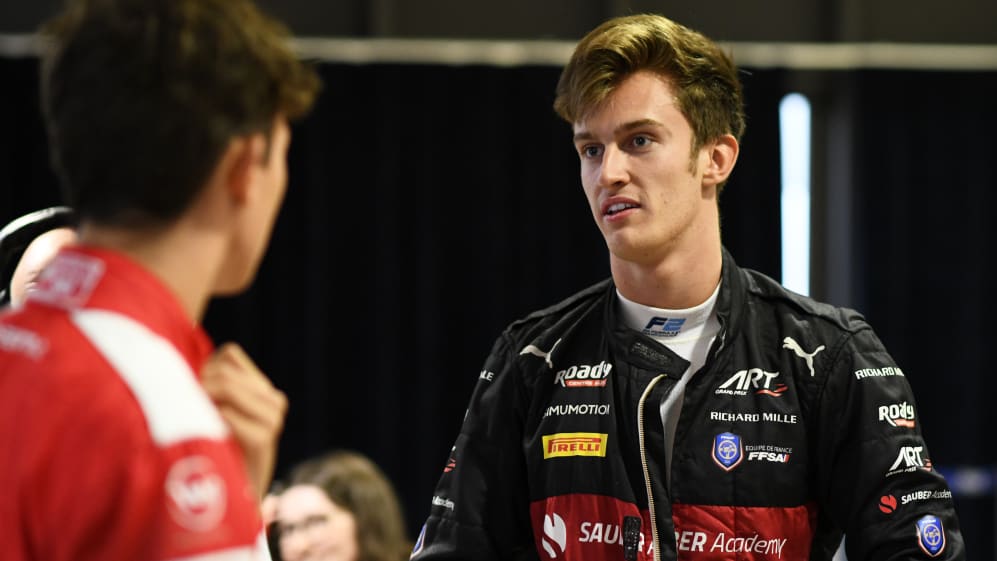 Isack Hadjar – AlphaTauri, car number #41
Yuki Tsunoda will be handing his AT04 over to Isack Hadjar for FP1 at the Autodromo Hermanos Rodriguez, with Hadjar making his Formula 1 weekend debut in the AlphaTauri.
Hadjar, 19, lies 14th in the Formula 2 drivers' standings with one round remaining, having scored a podium and an additional eight points finishes during his rookie season.
The French driver is a member of the Red Bull Junior Team, and previously finished fourth in the 2022 Formula 3 championship.