Feature
The Making of Red Bull's Pierre Gasly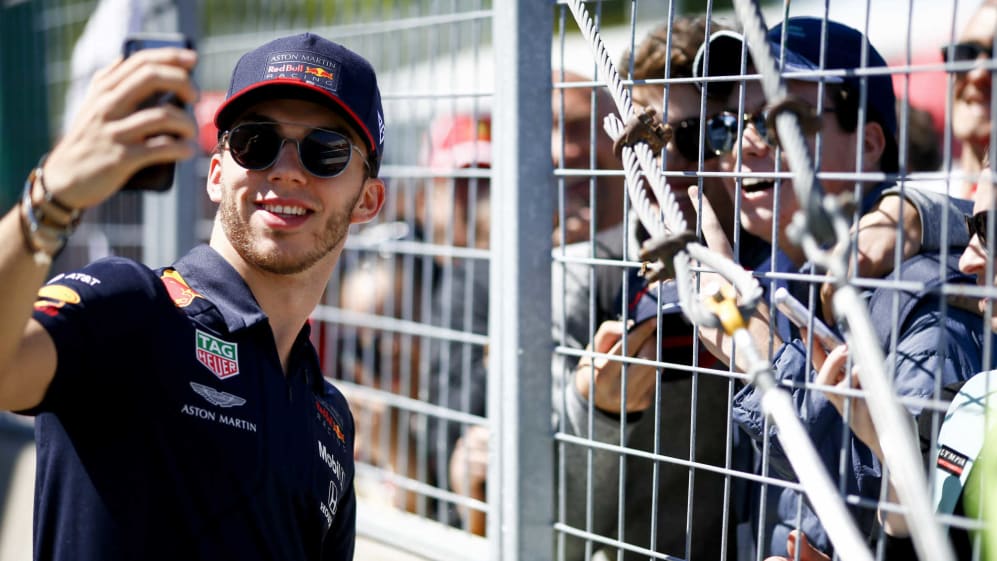 When Pierre Gasly called his mother and father to tell them he would be driving for four-time world champions Red Bull Racing this season, his parents were pleasantly surprised but not exactly shocked. For them the phone call was one they had expected, Pierre's news forming the end point of what they wryly told their youngest son was an inevitable course.
Chuckling, they explained that at the age of nine Pierre's oldest brother had told them he was going to be a designer. At 23, he realised the ambition. At the same age of nine, Pierre told his parents he wanted to be an F1 champion. And at 23, he had just signed a deal to drive for a team capable of winning the world title.
"At the time, it was just a dream," says Gasly as he recalls telling his parents his childhood ambition. "In 2005, it was Fernando Alonso winning with Renault. I dreamed about that happening to me. I'm not there yet, but I'm closer. We are in a world where you don't have time to look back and remember where you were 10 years ago. You have to always look forward and I'm looking ahead to what there is to achieve in the next 10 years."
That drive to look forward has existed in Gasly since he was a kid. The baby of a family from the city of Rouen that loved motorsport, three of his four brothers raced in karting but competed solely at national level. Pierre naturally got the bug and started racing much earlier. "They still find it hard to believe what I'm doing," he says of his brothers. "But they understand it and they are a great support to me."
Motor racing isn't cheap of course and like many drivers who have made it to F1, parents and family made sacrifices for Gasly to be able to achieve his dream.
"My parents were massively supportive," he says. "They were the first ones to take on the hard work of trying to find sponsors. They stayed up until 4am to finalise the sponsor paperwork to make sure I could race. They are big motorsport fans, they love what I do, but also it was a big pressure for them, wanting to give their kid the chance to realise his dream."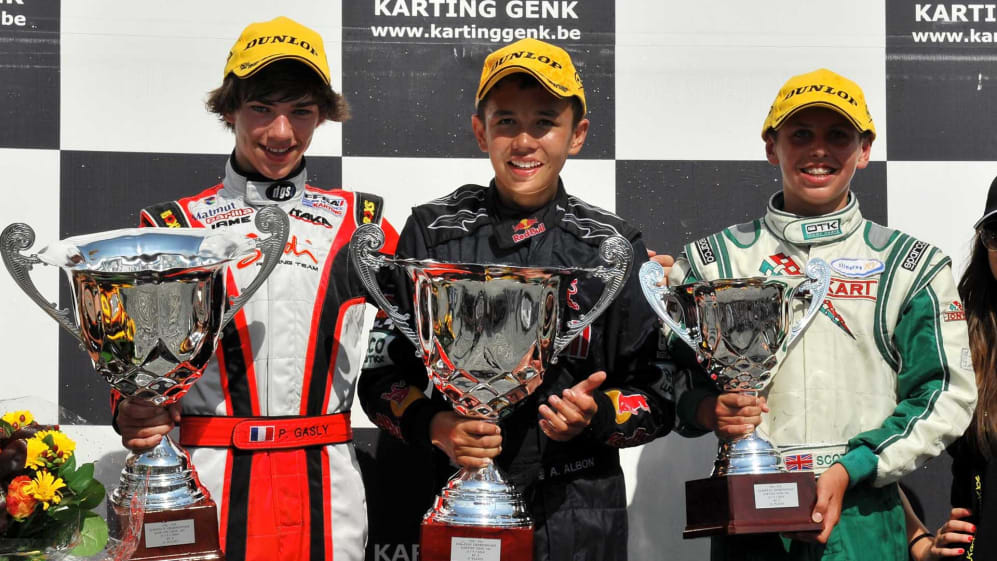 Backing from the Sodi Racing Team was crucial during Gasly's karting days, too. "They gave me the chance to race at a lower cost and, without them, I wouldn't have been able to race internationally and progress from there," he says.
France's national motorsport body the FFSA (Federation Francaise du Sport Automobile) also played a key role in the youngster's junior career, lending their support in 2009. France had been without an F1 world champion since Alain Prost, who last triumphed 16 years previously in 1993. Seeking a new generation of motor racing talent, the FFSA looked to models abroad and in particular Finland, which despite being a smaller country, had produced two world champions in Mika Häkkinen and Kimi Räikkönen since Prost's final championship.
"They found out the Finns were detecting young drivers early," says Gasly. "So they created the 10-15 Programme in France. I was 13 and they wanted me to join. A year later, I was selected for Team France. Then they created a school at Le Mans, which was around two-and-a-half hours from where I lived. I could do my studies and also focus on training. I left home and went there."
It was difficult for Gasly's parents when he decided to leave home, as he was their last child to leave, but for the ambitious young driver, the decision was simple. "Straight away I thought 'there are 20 F1 drivers in the world and if you want a chance to make it to F1, you either go full on and try everything to make it or there is no point trying at all'," he says. "When I looked at it like this, I didn't think twice. Even if I was only 13, the will to become an F1 driver was so intense. My parents said 'okay, it's tough if you leave, but it's your choice, it's your life.' I decided I had to go."
He was in fine company. Jules Bianchi, Jean-Eric Vergne and Charles Pic were all part of the team – and all made it to F1. "We raced together and used to do training camps together," he says. "I knew it was the right move. The FFSA gave me the full support for my studies and they gave me a coach I could train with every night. I had a psychologist, too. They wanted us to become rounded athletes."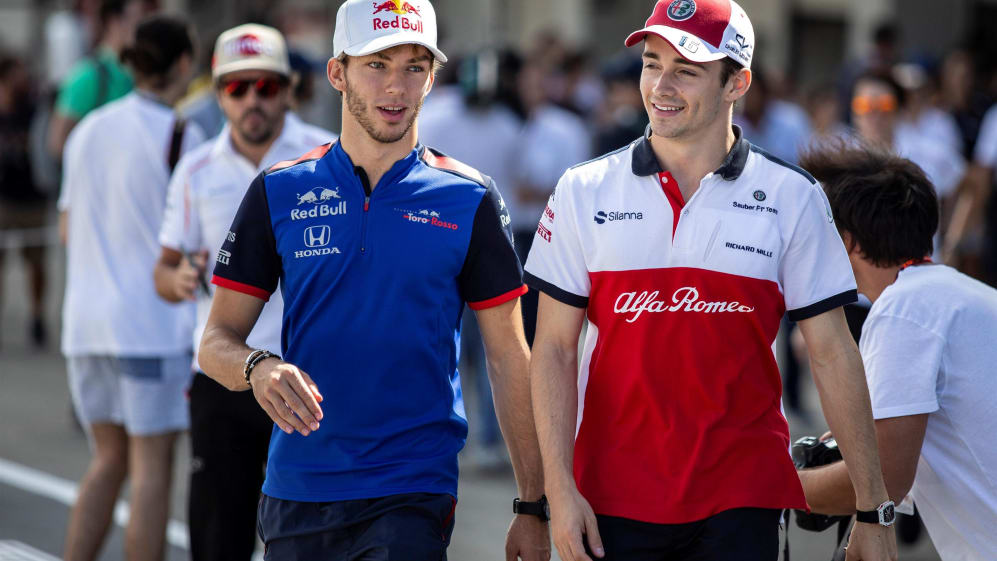 The big names didn't stop there. During his junior career, he raced against current F1 team-mate Max Verstappen and Alex Albon, who is now driving for Gasly's old team Toro Rosso. He was Charles Leclerc's team-mate, too, and also raced against Esteban Ocon. Gasly credits the strong competition for helping all of his contemporaries become better drivers and to progress to F1.
"It pushed us to really focus on detail and to extract the maximum from ourselves," he says. "We were all at a decent level, but thanks to that, it pushed us to go even further – and even to try to go beyond our limits and develop a lot faster as a driver. It was great to have this generation. In the French team, I looked at Jules, Jean-Eric and Romain [Grosjean] – we had really good examples of what to follow. And it proved that what the Federation was doing was working. So I just followed what they advised me to do."
Two years after joining the Federation squad, Gasly progressed to the French F4 Championship. "They said it might be too early but that it was the best option for my career – so I followed their advice," he says. It proved a good decision as he finished a strong third in the championship.
From there, progress was quick. Gasly won the Formula Renault Eurocup 2.0 title in 2013 – which was huge. "That year was so intense emotionally," he says. "I had to win because you get €500,000 for winning, which would be enough to compete in Formula Renault 3.5, and nothing for finishing second. So I had to win. If I didn't it was over.
"I won that championship and then moved to 3.5, and at the same time we did the deal to join the Red Bull Junior programme. This was a massive jump in my career, everything started to be a lot more professional. I thought 'okay, with Red Bull support, I need to focus on myself, and if I push, show potential and keep developing...' Well, they'd already brought Jean-Eric and drivers such as Sebastian Vettel through to F1, so I knew it was up to me to push and prove that I was capable of progressing to F1."
Placing second in that championship led to Red Bull promoting Gasly to GP2. He finished eighth in his first season in what was a challenging year. The next campaign was initially tricky, before he came through to clinch the title. At that stage, most – including Pierre – felt that Red Bull would hand him a Toro Rosso F1 drive. But it didn't happen. His disappointment was clear. He couldn't understand why he'd been overlooked. But Red Bull hadn't lost faith. They sent Gasly to Japan, to race in the highly competitive Super Formula Championship.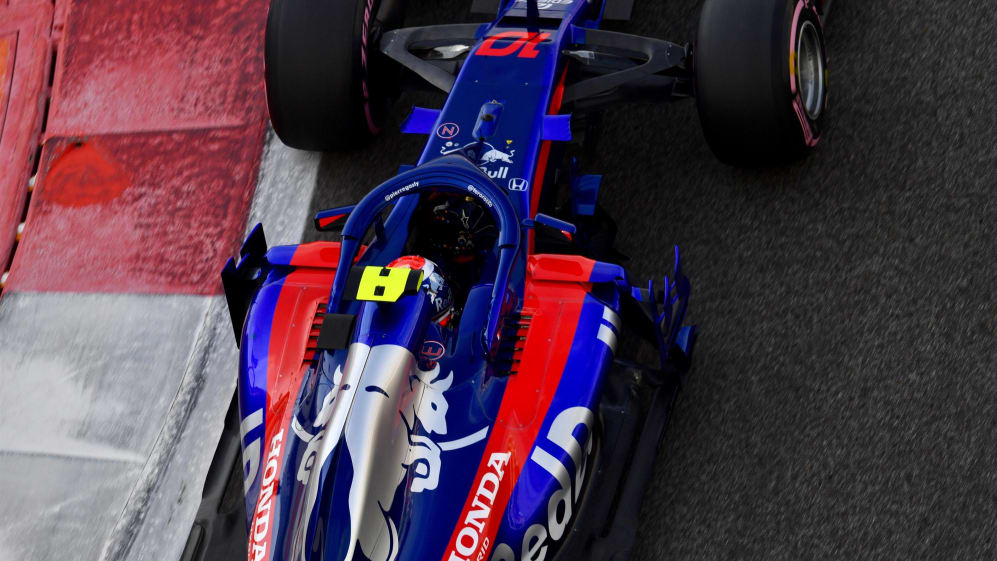 "It was tough that I had to wait," says Gasly, who finished runner up in the championship. "But I took Super Formula not as a step back but as another challenge. And when I look back, the story with Honda is really amazing. When I went to Japan, I had no idea what was going to happen, but after the first connection with Honda, we started to build a relationship. To get the trust, it takes a bit of time. But it has worked out.
"I went over frequently for trips of between 10 days and two weeks to work with the team and to see how they operate. I also spent some time in Tokyo to see how life was, and I really liked it. I understood the way the team worked and what they wanted from the driver in terms of the relationship.
"I was speaking in English and I had only one guy who spoke English in my team, so everything I said had to go through him. If he didn't understand what I meant, the information would be wrong and this happened a couple of times," he continues. "So I found out it would be easier to write everything down and I was happy to repeat things. I was involved on the technical side as well, so they could understand what I needed. It was a great experience, I learned a lot technically, as I was much more involved compared to Europe where you are more just focusing on driving and giving feedback, and not so much on the technical side."
I've been from Japanese to Italian to English teams in the last three years – and they are all very different
However, as his Super Formula season entered its final phase, the call came from Toro Rosso. Gasly was needed towards the end of the 2017 F1 campaign, and ultimately did enough in those final five races to earn a full-time drive last season. His first full year in F1 proved a success, the highlight being fourth place in Bahrain in what was only Toro Rosso and Honda's second race together.
So when Daniel Ricciardo opted to join Renault for 2019, and a vacancy came up at Red Bull, Gasly was the obvious choice. "I've been from Japanese to Italian to English teams in the last three years – and they are all very different," says Gasly.
It's not just the challenge of racing for a big team that Gasly faces: he's racing alongside one of the hottest young talents in F1 in the shape of Max Verstappen. His Dutch team-mate has consistently made headlines since he made his debut at the age of 17. How has Pierre managed to assert himself in the team, given Verstappen's huge presence?
"It's a difficult balance," says Gasly. "It's the balance between what you need to achieve and what you need to take in. I still have a lot to learn from the knowledge and the experience of Red Bull and also from Max's experience – this is his fifth season now but only my second full year, so there is a lot of listening. I need to focus on what I need to extract the most of myself, and we're all different drivers, so what Max needs might be different from what I need."
After a rocky start to life at Red Bull, Gasly appears to have found his feet. The Frenchman's support from the Federation and his family, inspiration from fellow French drivers making their way through the formulae, and his experience of being thrown in the deep end in Japan with Honda have shaped him into the driver he is today, and led to a race seat with a top-tier team capable of winning grands prix.
Already the 23-year-old has achieved great things - but one thing is for sure, Pierre Gasly is not done yet.