Interview
The Secret Life of... Valtteri Bottas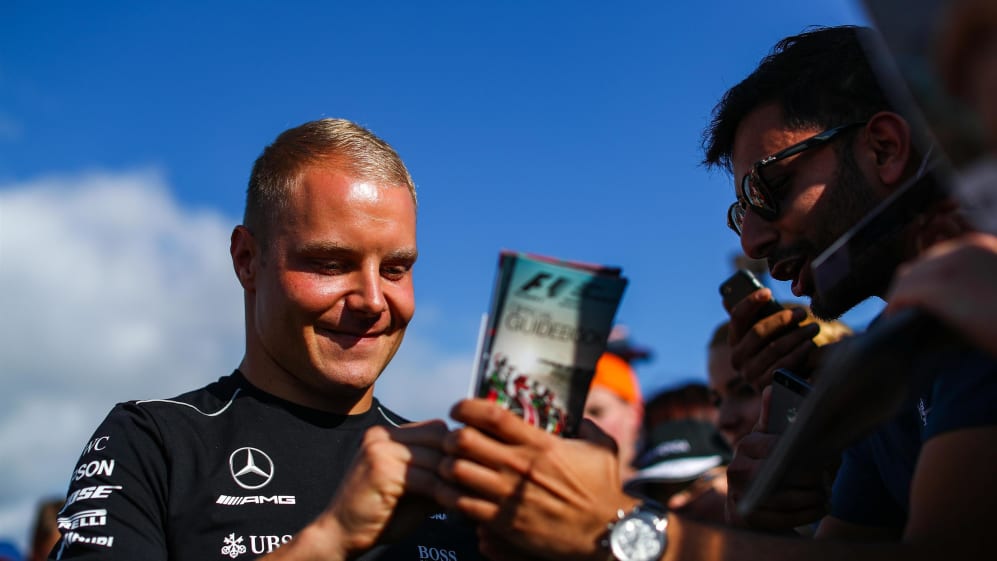 Since his move to Mercedes, Valtteri Bottas has been in the spotlight like never before. But whilst he's proved he's got what it takes to win races, how well do we really know the man beneath the helmet? Armed with a set of unusual questions, we gave the Finn a good grilling...
Q: Apart from driving a Formula One car, what is your favorite buzz?
Valtteri Bottas: Swimming in an ice lake! Typically Finnish! (Laughs)
Q: Which film last made you cry?
VB: I can't remember! Must have been way back in my childhood. Probably a film in the mould of a boy and his dog that had to overcome all kinds of adventures.
Q: What are you afraid of?
VB: Not really afraid of – but I would not go near snakes. Actually I would say I dislike them a lot.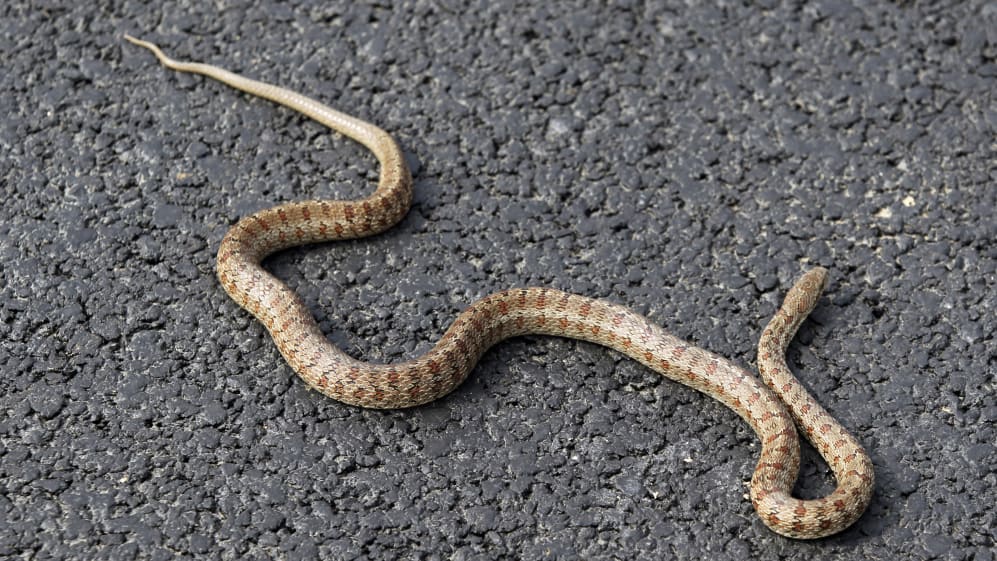 Q: What was the last book you read?
VB: Oops. I have never read a book from start to finish in my life – so far!
Q: What did your teachers say about you in your school report?
VB: That I need to study a bit harder! Just think about me and the books! (Laughs)
Q: Do you have any guilty pleasures?
VB: No, I don't think so.
Q: Do you collect anything?
VB: Trophies. Now they've started to roll in again!
Q: What do you miss most about home when you're travelling?
VB: The peace. And friends and family!
Q: Do you believe in love at first sight?
VB: Yes!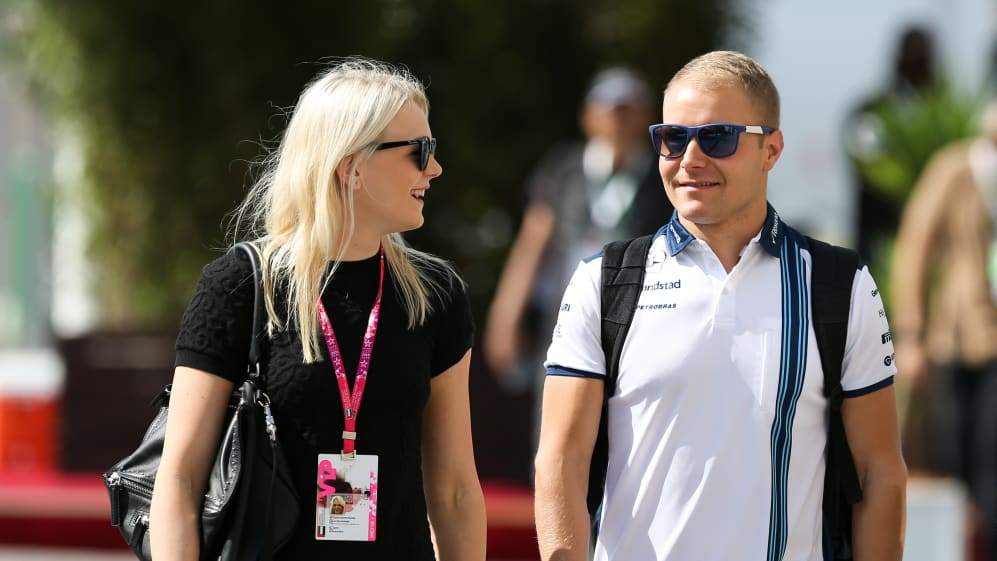 Q: What was your worst buy?
VB: It was this year in Monaco: I bought a self-opening umbrella and when I wanted to open it it exploded! Money for nothing! So my worst buys are still in the petty range!
Q: What's the most embarrassing mistake you've ever made?
VB: Spinning behind the Safety Car in China!
Q: When was the last time you were really angry?
VB: China – spinning behind the Safety Car!
Q: Which superpower would you prefer: being able to fly or being able to become invisible?
VB: Very clearly: being able to become invisible. Imagine what I could see or hear without anybody knowing it. I could make a grab for world domination! (Laughs)
Q: What do you sing in the shower?
VB: No, I've never done that! I have done karaoke a few times – but never singing under the shower!
Q: You can invite 3 people to dinner, living or dead. Who do you invite?
VB: Ha! Donald Trump, Vladimir Putin and Kim Jong-un. Would be nice to ask some questions!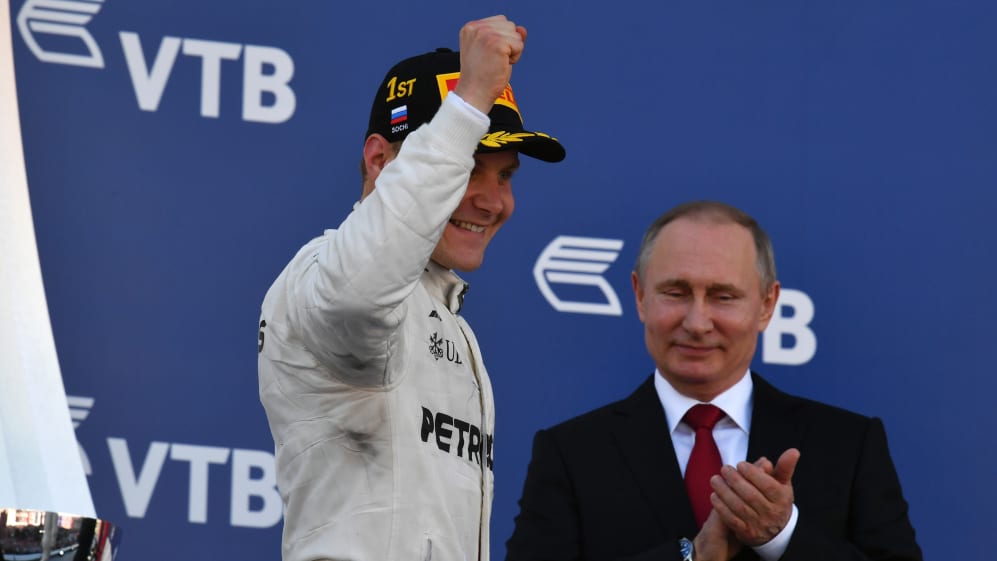 Q: What's the worst thing about being famous?
VB: That sometimes you feel you want to be invisible!
Q: What is on your bucket list?
VB: More pole positions, more wins! Win the championship! And there are a couple of places I want to travel to – with time!
Q: What's the strangest question you've ever been asked?
VB: I cannot remember one – there have been so many. And nothing that was really entertaining…
Q: What was the best thing about being a child?
VB: That there's no stress about anything. Not having to pay bills. Not having to answer hundreds of emails. Not being responsible for my actions…
Q: What should everyone try once in their lifetime?
VB: Travel to different places to see other cultures – and try to understand.