Feature
THE STATE OF PLAY: Ross Brawn on 2021 regulations plus budgets and revenues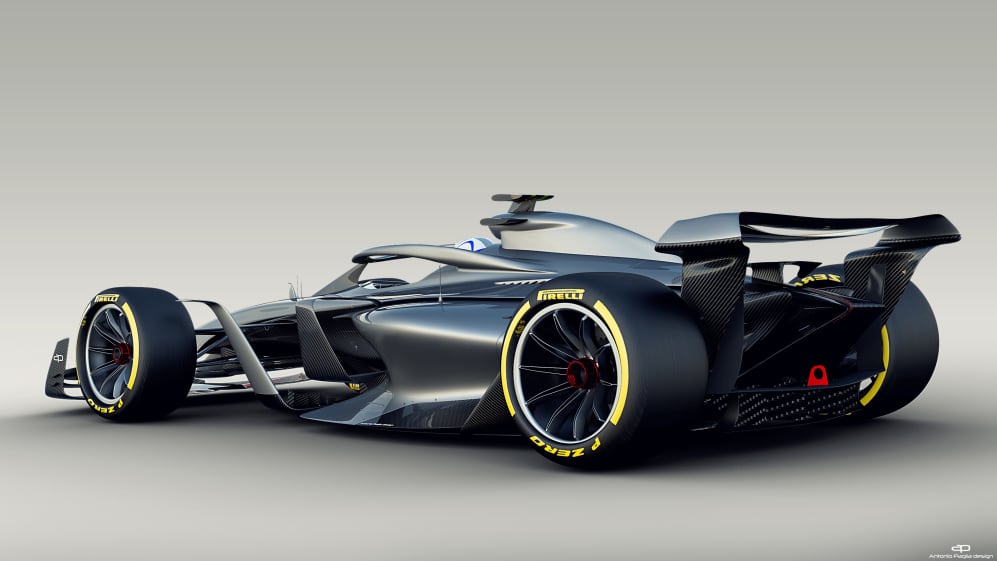 At this time of the year, thoughts are naturally turning to 2019. But the teams, the FIA and F1 also have a firm eye on 2021: a season that should mark the dawn of a new era. The hope is for a new car, with a new engine, competing within a budget cap in a championship that has a fairer revenue distribution.
Such a dramatic overhaul can't be rushed, of course. Several talks have taken place, several more are planned. Concepts have been produced, proposals discussed.
Next year will see new aerodynamic rules, focused predominantly around the front wing, and give us a snapshot of what to expect. So with just over two years to go, what is the current state of play?
2019 changes a snapshot for 2021
One of biggest criticisms of the current generation of F1 cars is that they can't get close enough to each other, which obviously makes overtaking difficult. So when F1 started looking at designs for 2021, making the cars more raceable was at the core of the plans. The first phase of achieving this aim will come in 2019, with the move to bigger, wider, simpler front wings, which several squads tested iterations of during in-season testing this year.
These have been refined by teams throughout the year and will be one of the defining features of the new cars when they hit the track in pre-season testing in Barcelona in February. It's a snapshot into what we may see in the future. "What we learn from this aero programme will be very important for the next bigger step, in 2021," says F1 motorsport boss Ross Brawn. "The point to stress is it's a philosophy and a culture, not just a one-stop solution.
"If we don't achieve everything we want to achieve with these changes, we'll learn from it, press on and carry on with the next phase of changes and we'll keep doing that until we get the cars in a form when they can race each other much more effectively, which they can't at the moment. It's useful to see if the teams have been able to evolve and take different directions because we don't want to discover that in 2021."
FIA and F1 chiefs have opted to increase the span of and simplify the front wing, to make it less susceptible to 'dirty air' coming off the car in front and more focused on downforce generation. The hope is that this, along with a wider and deeper rear wing, will promote closer racing, which in turn will increase opportunities for overtaking.
"Until the cars run, we don't know what solutions they have made, but from predictions, we're achieving about 20% improvement," says Brawn. "So we're about a quarter of the way there to where we think we could be. But it's not a one-stop shop in the sense that you do this and then you don't touch it anymore."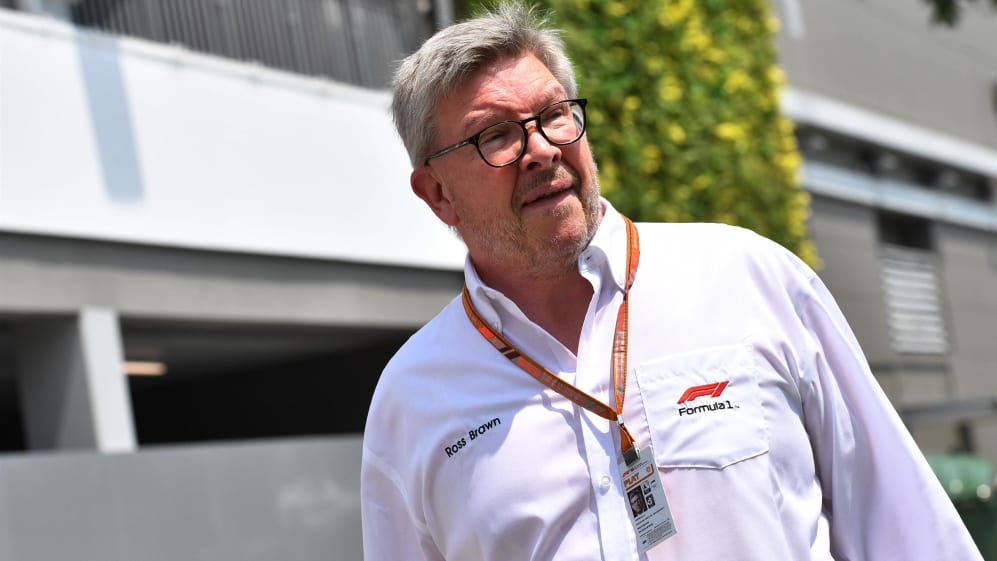 The 2021 aero regulations are taking shape
Cars that look so good, kids want to have posters of them on their walls. That's in the back of the mind of those who are working on the aerodynamic regulations for the 2021 season. Earlier this year, a series of concepts were released to show the direction F1 and the FIA are taking with regards design.
Research and development have continued though the year, with teams also being asked to chip in and help. As a result, the World Motor Sport Council confirmed teams can run unrestricted simulations on the development of 2021 cars. The programme has been split between the teams who have chosen to take part, with the work controlled and approved by the FIA with the results shared with F1's research group.
"The FIA and ourselves have issued a framework of what the car could be like with tasks for each team to look at aspects of it," says Brawn. "It's not enough for teams to go off and start designing a car, we're purposefully trying to hold back on that.
"We don't want teams with a lot of resource to gain a march on those who don't. But it's a difficult balance because there is a perfectly valid argument that the later you leave the issuing of the information, the more it suits the teams with a lot of resource.
"The teams will have about a year or so to work on the designs of these cars, I think that's the right sort of timescale. Once they've designed their 2020 cars, they need to be able to focus on 2021."
Such a big regulation change offers scope for a mix up in the pecking order, of course. In 2008, McLaren and Ferrari developed to the death as they fought for the championship. That left them on the backfoot in 2009, when the regulations changed dramatically, with BrawnGP and Red Bull the two leading outfits.
"Whenever you introduce fairly major conceptual change in the regulations, the opportunity exists for a team to devote its resource to that project and leapfrog a year – accept where it is and that it might not be the greatest year – in favour of jumping up to where they want to be the following year," adds Brawn.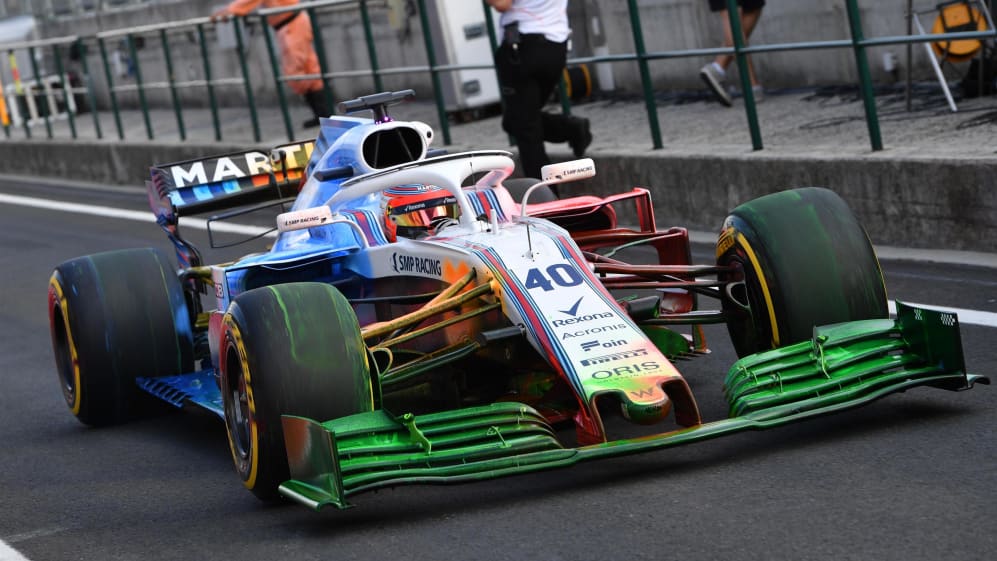 Power unit formula in good shape
The power units are being tweaked, too, with the intention of encouraging the current manufacturers to stay while also making it viable for new entrants to join the fray. There has been a lot of back and forth, but at last there seems to be a compromise.
"The drawbridge has been pulled up and the existing suppliers don't want anyone else to come in," says Brawn. "We have found a compromise. There are regulations coming out which would mean new entrants will get support from existing entrants. There will be components and technology which will have to be shared if it is requested.
"It is not quite such a radical change that we were proposing, but still quite a good step in the right direction and there are some nice changes to the way the driver has to manage the engine, which I think goes a long way in the sporting direction.
"There has been a recognition from the existing manufacturers that they can't shut the door behind them. If we start to get serious interest from another manufacturer or supplier, they have to cooperate to find ways of helping that manufacturer come into F1."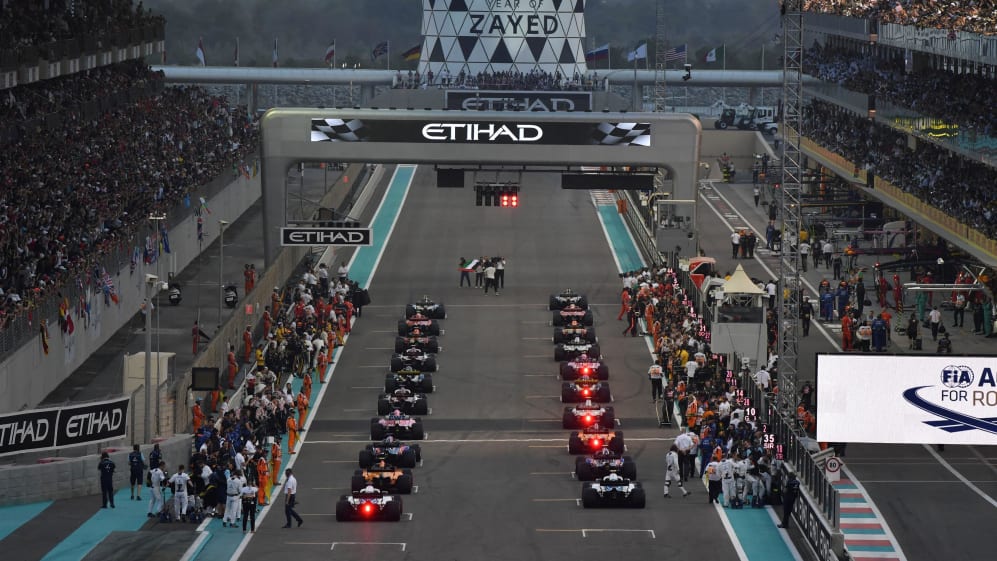 Progress on the budget cap
A control on costs has been a key focus in discussions for 2021. But when the idea of a budget cap has been floated in the past, it died a death soon after.
It's not as simple as just agreeing a figure. There also needs to be clarity as to what is included under the cap and what isn't. There's the policing of it, which will be a challenge given some teams are based across several sites. And then a framework is needed in case a team breaks the rules. It's no wonder this is taking some time.
Talks are continuing with Brawn suggesting the sport is "on schedule" to introduce one for 2021. "We are having pretty constructive discussions with the teams," he says. "Unlike previous initiatives, this budget cap is going to be embedded in the regulations of the sport."
Alongside the budget cap, there will be an overhaul of the revenue structure, with many feeling the current system is unfair and weighted heavily in favour of certain teams.
If a fairer and equitable revenue system is agreed upon, it will likely mean teams such as Ferrari, Mercedes, Red Bull, McLaren and Williams, who currently receive additional payments for various reasons such as past success and commitment to the sport, will see their total income change.
"The fairer distribution [of revenues] among the teams is balanced out by the reduction in costs particularly by the big teams, so their bottom lines will be improved," says Brawn. "If we follow the budget cap proposals, I can't see a team in F1 which won't be better off."