THE TITLE PERMUTATIONS: What Hamilton needs to do to be crowned F1 champion in Austin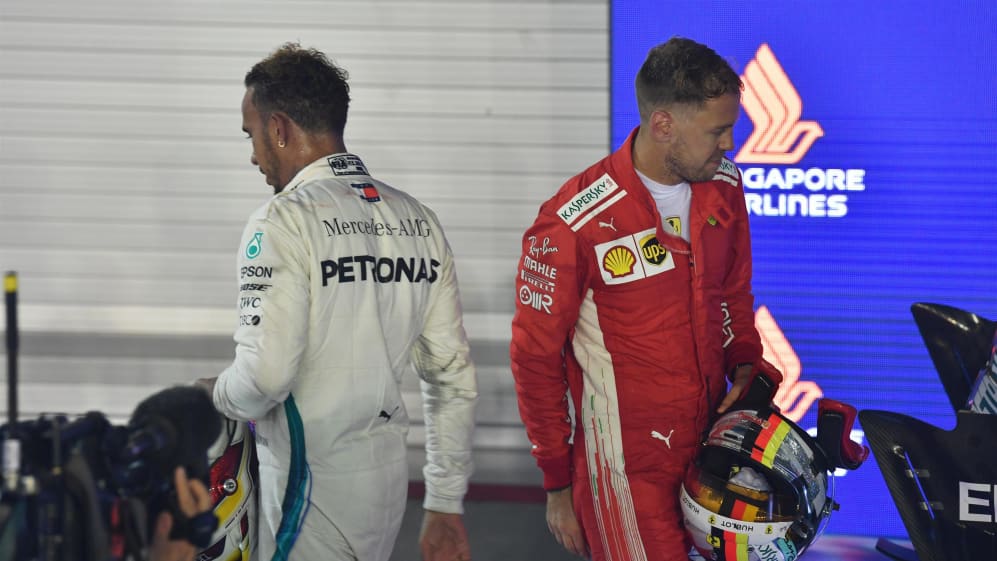 Both Sebastian Vettel and Lewis Hamilton have four world titles to their name, but only Hamilton has the chance to walk away from this weekend's United States Grand Prix with a fifth.
Outscore his Ferrari rival by eight points on Sunday and the 2018 drivers' crown is his. So what potential race outcomes in Austin would secure Hamilton this year's drivers' championship? Here's what you need to know...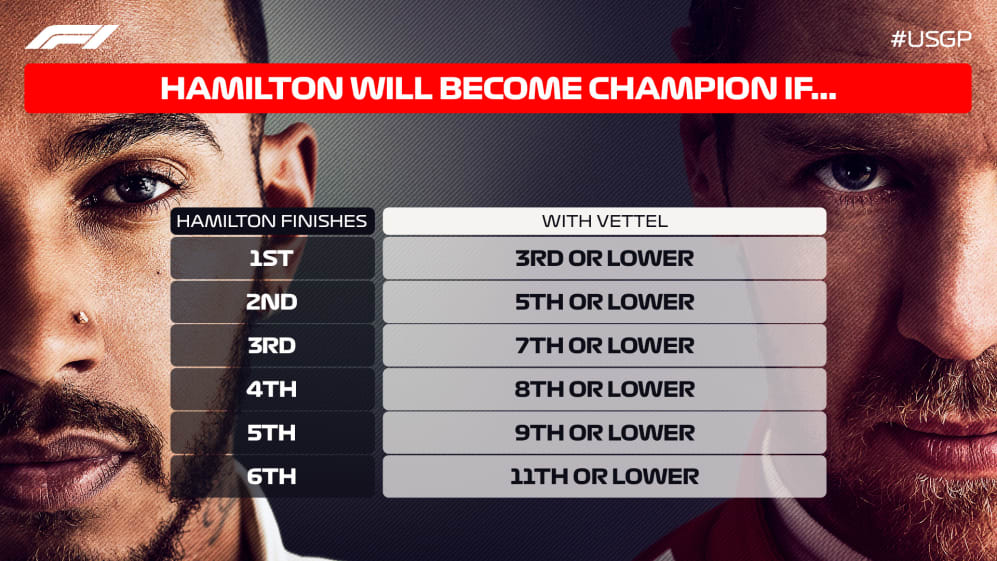 Or if you'd rather look at it from Vettel's perspective, here's how he can stop Hamilton winning it...