The Weeknd to headline Abu Dhabi concert line-up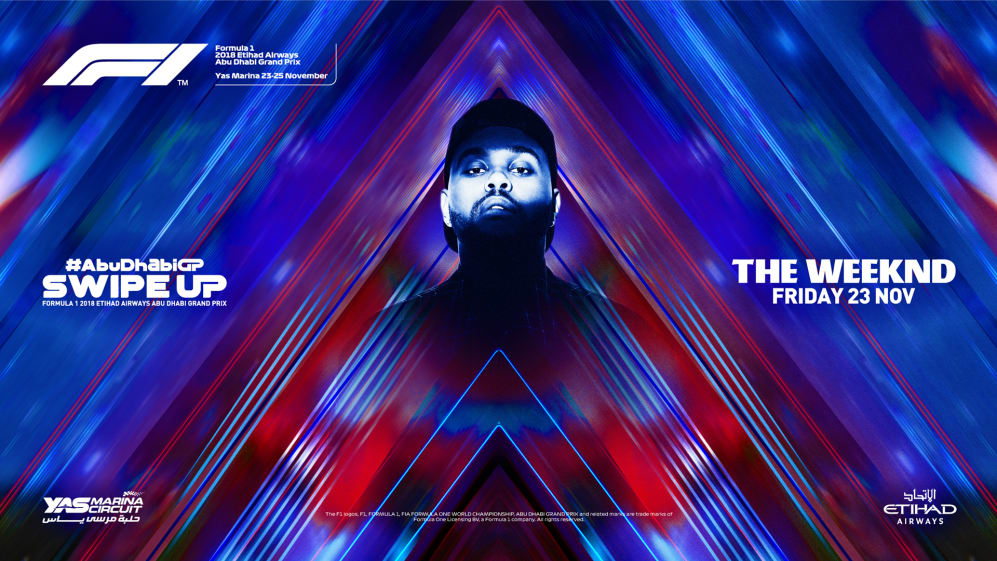 He's one of the most enigmatic artists of the 21st century, and one who counts music lovers of all ages among his fans. And now those fans can get to witness The Weeknd playing at the Formula 1 2018 Etihad Airways Abu Dhabi Grand Prix.
The Canadian R&B star has been confirmed as the first artist bringing his incredible voice and on-stage presence to the Yasalam After-Race Concert at the du Arena, Yas Island on Friday 23 November.
The Grammy Award-winning, multi-platinum-selling trendsetter will perform tracks from his critically-acclaimed 2015 album 'Beauty Behind The Madness', his new fourth studio album 'My Dear Melancholy' as well as songs from his earlier mixtapes 'House of Balloons', 'Thursday', and 'Echoes of Silence'.
The Weeknd has been winning over discerning music lovers since 2011. The 28-year-old is best known for his hit singles 'I Feel It Coming', 'Can't Feel My Face', 'Starboy' and most recently 'Call Out My Name'.
"The Weeknd has not only smashed records but challenged conventions in music, and we're thrilled to announce an innovative music icon as the Friday After-Race Concert performance in what will be an incredible weekend," said John Lickrish, Flash Entertainment CEO.
"The Yasalam After-Race Concerts have brought the biggest and best acts from across the globe to the Abu Dhabi stage time and time again, and marking our 10th year makes the 2018 line-up extra special."
The Weeknd's Friday appearance will be the first of four Yasalam After-Race concerts in Abu Dhabi, with three-day ticket holders for the Grand Prix getting access to all of the events.
"We've only started revving the engine on the 2018 edition, so stay tuned to hear the remainder of the world-class line-up and exciting activities yet to be announced," added Lickrish.
For more information on the concerts, click here, or to purchase tickets to the Formula 1 2018 Etihad Airways Abu Dhabi Grand Prix, visit the official F1 Ticket Store.