'These things happen' – Leclerc on his Bahrain near miss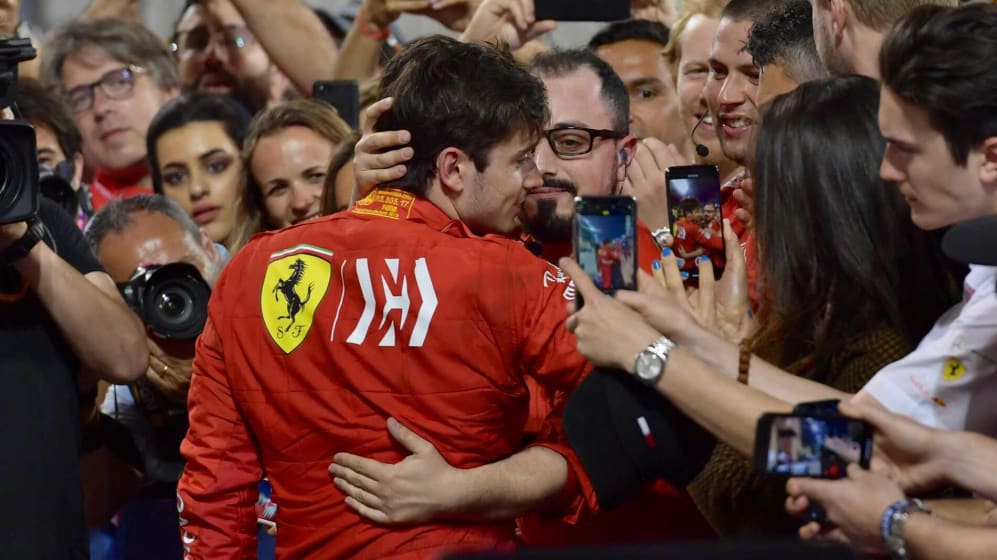 Leclerc failed to get off the line cleanly, allowing Ferrari team mate Sebastian Vettel to snatch the lead. Mercedes' Valtteri Bottas also got some momentum to take second, demoting Leclerc to third.
However, he kept his head brilliantly to pass the Finn when the Mercedes driver locked up, before retaking the lead with a bold pass around the outside of Vettel at Turn 1. From there, he controlled the race from the front, completing two clean pit stops and holding a lead of around nine seconds.
But then disaster struck. After initially suspecting a problem with Leclerc's MGU-H system, Ferrari later diagnosed an issue with one of the engine's six cylinders not firing properly, which meant Leclerc was slow on the straights (to the tune of 40km/h according to rivals Red Bull), slow out of the corners and around seven seconds slower per lap than his immediate rivals.
He dropped to third and looked set to lose that position to Max Verstappen only for the race to get neutralised by the Safety Car when both Renaults stopped on track. So it was that Leclerc crossed the line for his first F1 podium, with an extra point for the fastest lap of the race.
"I didn't do a good start," he said. "But we were very strong all race long. It's a shame to only finish third. As I said, it's part of racing. We will come back stronger.
"We are a bit lucky in an unlucky situation because hopefully we have the Safety Car. I would have finished even more rearward. Also, I don't think with the fuel I would have been okay.
"Yeah, obviously [it's my first podium], but as I said before, I'm not looking at results, I'm looking at the potential to do better. Today third was not our place, but I'm very happy anyway. Congratulations to Lewis and Valtteri."
Leclerc became the sixth youngest driver to score a podium, and by leading the Grand Prix, became the 50th driver to do so in a Ferrari. That would have been scarce comfort, however, at the end of a hard day to swallow for the Monegasque.