'They couldn't have chosen better' – F1 paddock welcomes Domenicali appointment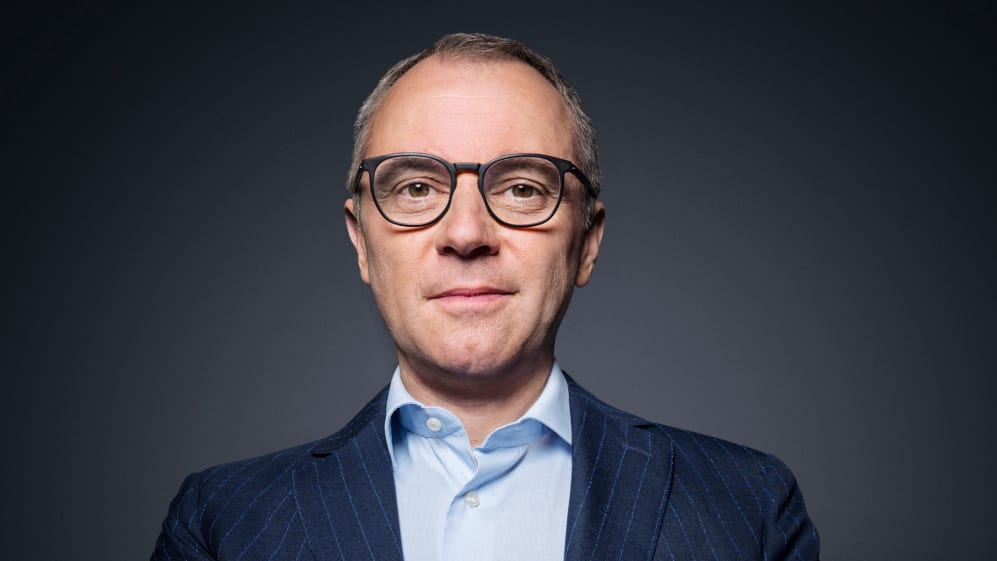 On Friday the news that Christian Horner said was 'an open secret' was confirmed: former Ferrari Team Principal Stefano Domenicali will become the new CEO and President of Formula 1 in the new year, with current CEO and Chairman Chase Carey becoming non-executive Chairman.
That news was met with almost universal approval from the F1 paddock, with many praising Domenicali's credentials, while at the same time paying tribute to Carey's achievements.
READ MORE: Domenicali to become new CEO of Formula 1, with Carey becoming non-executive chairman
"Amazing!" was world champion Lewis Hamilton's reaction. "I know Stefano really well and he's one of the nicest guys that I know. I don't think they could have really chosen someone better to be honest, to replace some big shoes with Chase, who's done an amazing job, and who's always had such a great approach. Stefano, he's got a great heart, good family and good morals, so the future's positive."
Christian Horner, who as Red Bull boss did battle with Domenicali's Ferrari across several seasons in the early 2010s, echoed Hamilton's thoughts.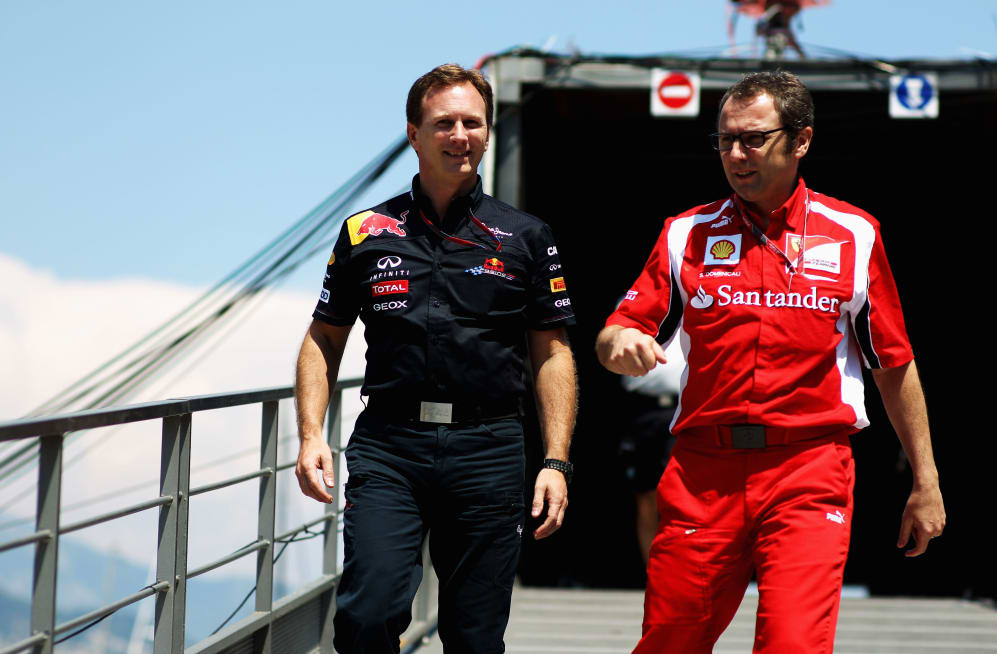 "He's a great guy, we raced head-to-head against him for the 2010 and '12 championships, and he always had an awful lot of integrity," he said. "He was a gentleman, and he'll be an asset for the sport, an asset for Liberty. He's got that understanding, and I think that as the sport evolves he'll bring a lot to it.
"You look at the make-up of the top end of the sport, with Jean Todt, Ross Brawn and Stefano and it looks like a mid-nineties or early 2000s [Ferrari] set-up, but I don't think that there's any particular bias or love towards Ferrari from any of those individuals. I'm sure Stefano if he takes the role will be scrupulous in his impartiality!"
McLaren Team Principal Andreas Seidl worked with Domenicali while running Porsche's sportscar programme, and he was in no doubt about the skillset he would bring.
"I personally have worked together with Stefano during my time at Porsche as well, when we were working on a special project. Stefano helped me quite a lot with his experience in order to work on that project.
"I rate him very highly, not just because of his experience in all these different jobs he did so far, but I also rate him very high as a person, as a character, and as a passionate motorsport guy.
"And I think with all this experience he is having, running a track at Mugello, doing different jobs at Ferrari including the team principal position, being the CEO of Lamborghini, I think he would be a great choice."
READ MORE: Ferrari, year by year
McLaren CEO Zak Brown added: "Stefano is the right person to lead the sport into its new era. He has a rounded view and broad experience that equips him to build on the strong foundations Chase and his team have laid for the sport's continued development and growth. I look forward to working with him."
FIA president Jean Todt was Team Principal at Ferrari for much of Domenicali's time at the team, where the Italian served as Team Manager and Sporting Director before becoming Team Principal himself in 2008. Todt said his former charge now had an "important mission".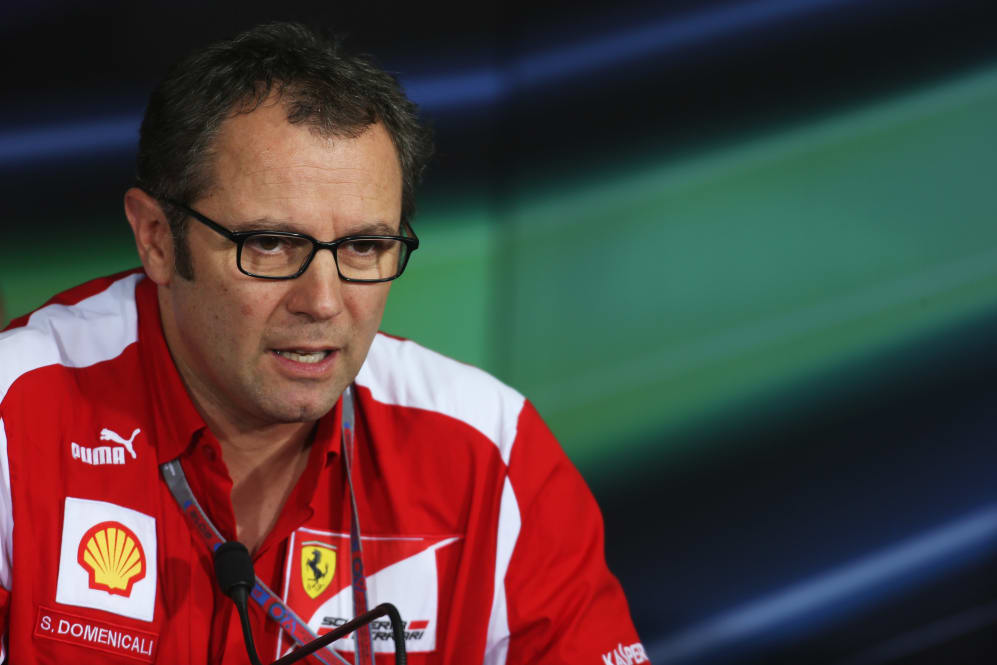 Current Ferrari Team Principal Mattia Binotto, who worked under both Todt's and Domenicali's leadership at the Prancing Horse said: "This is an important day for our sport.
"On behalf of Ferrari, I would first like to thank Chase Carey. There have been many positive changes made to the sport under his leadership, in particular the promoter's relationship with the teams. Very important decisions have been taken concerning the future of Formula 1, such as the new Concorde Agreement and the creation of an operational structure that will help the sport grow in terms of its audience and its appeal to the youngers generations.
"And let's not forget that Formula 1 has managed to put on a World Championship this year under very difficult circumstances. We very much appreciate the fact that continuity is assured as Chase stays on as the non-executive Chairman of Formula 1.
"We are very pleased that Chase's role will be entrusted to Stefano as from 1st January. His talents as a manager and especially his knowledge of the sport, combined with his experience and personal qualities, make him the ideal choice to carry on Chase's reforms. Personally, it will be a pleasure for me to work with a good friend, as we came through the ranks at Ferrari together. I look forward to working along with all the other stakeholders in this sport and with him to make Formula 1 even stronger and more spectacular."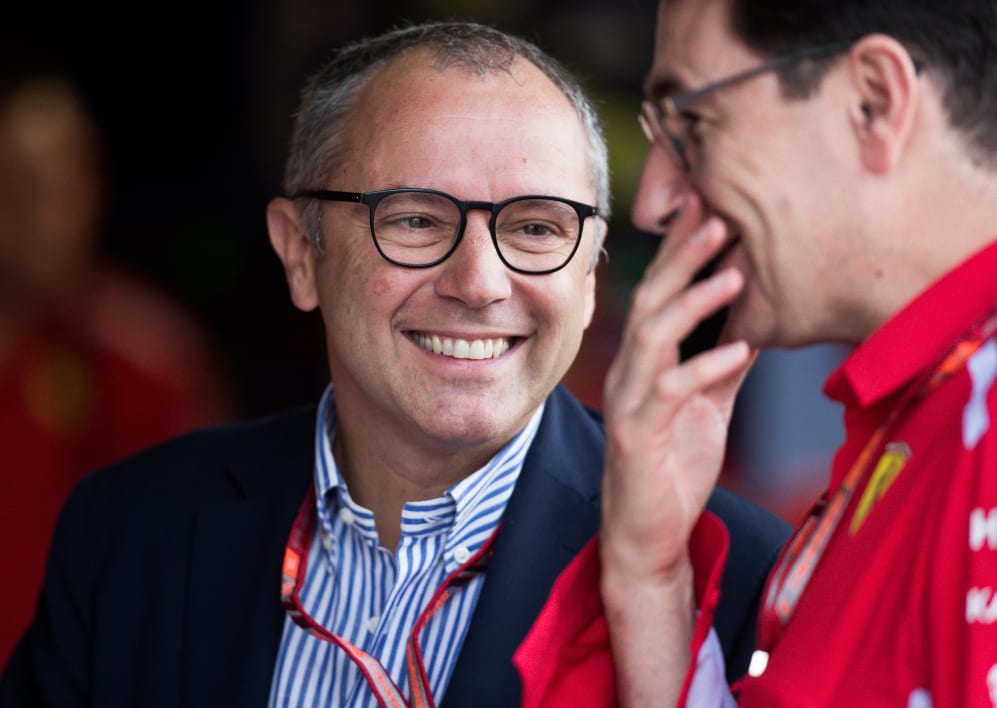 As boss of a team owned by a car manufacturer, Renault's Cyril Abiteboul was buoyed by Domenicali's impending arrival and the viewpoint he will bring to the sport having run sportscar brand Lamborghini.
"I'm stating the obvious, but he's got a very good knowledge of the sport itself," he said. "He's got a very good knowledge of how the sport can support a manufacturer, Lamborghini not being in F1 – but he also knows probably why they are not in F1, so I guess he's got a different and interesting perspective to offer in relation to that.
Oops! Error retrieving Twitter post
"What we need I guess is very strong management as always. Without being too pessimistic about the direction things are taking, there are a number of topics on the agenda of anyone coming into this position, whether it's Chase continuing in this position or someone new, because there are lots of topics.
"We need someone very strong, someone committed, who knows the sport, also with a strong group of people around him."
Domenicali will begin his new role in January 2021.