2022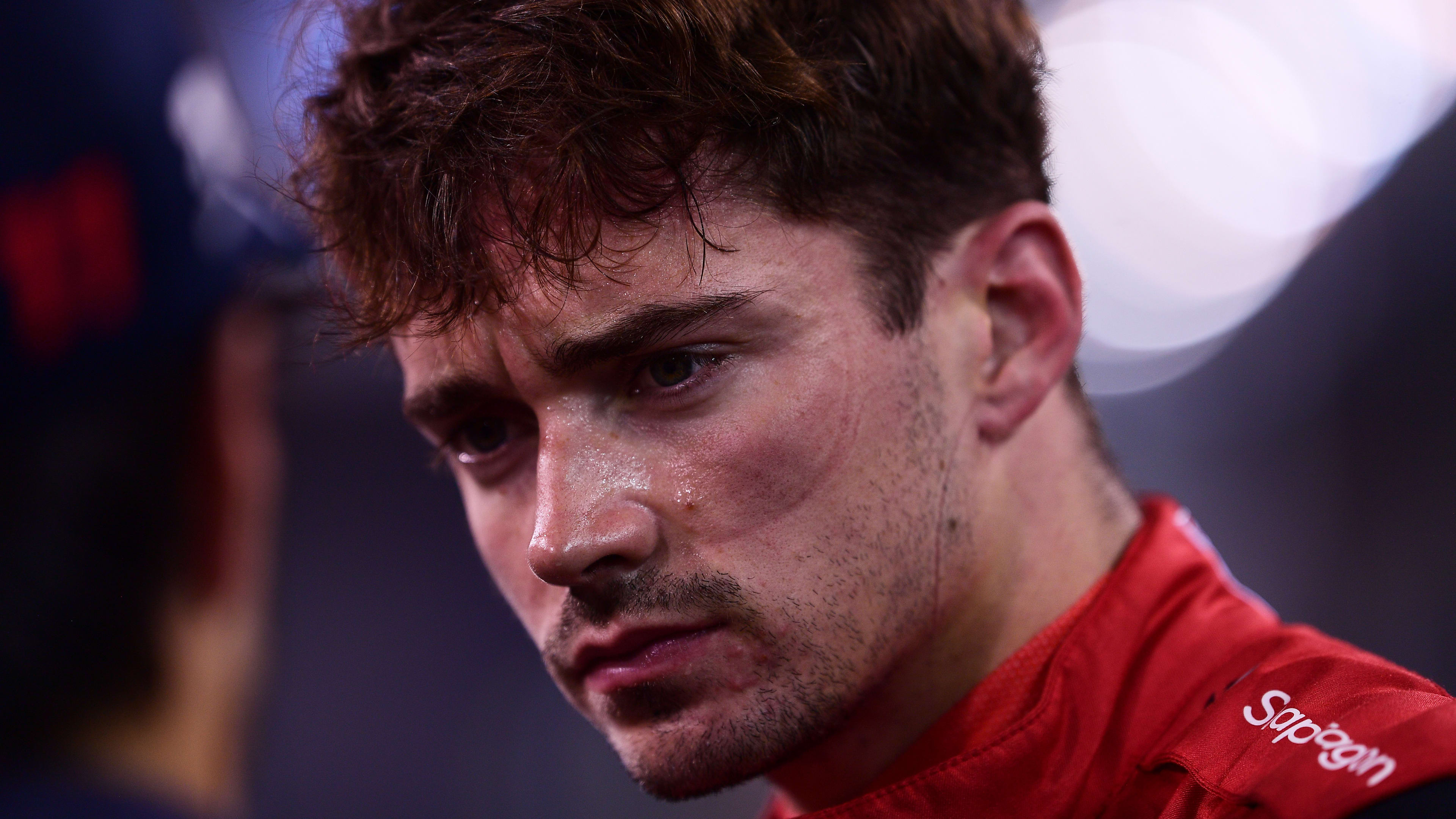 Head title race early season, with Charles Leclerc winning two of the three opening races. However, mix of driver error, reliability issues and strategy missteps ultimately consign them to distant runners-up spot behind Red Bull. Carlos Sainz scores first career win, at Silverstone.

2021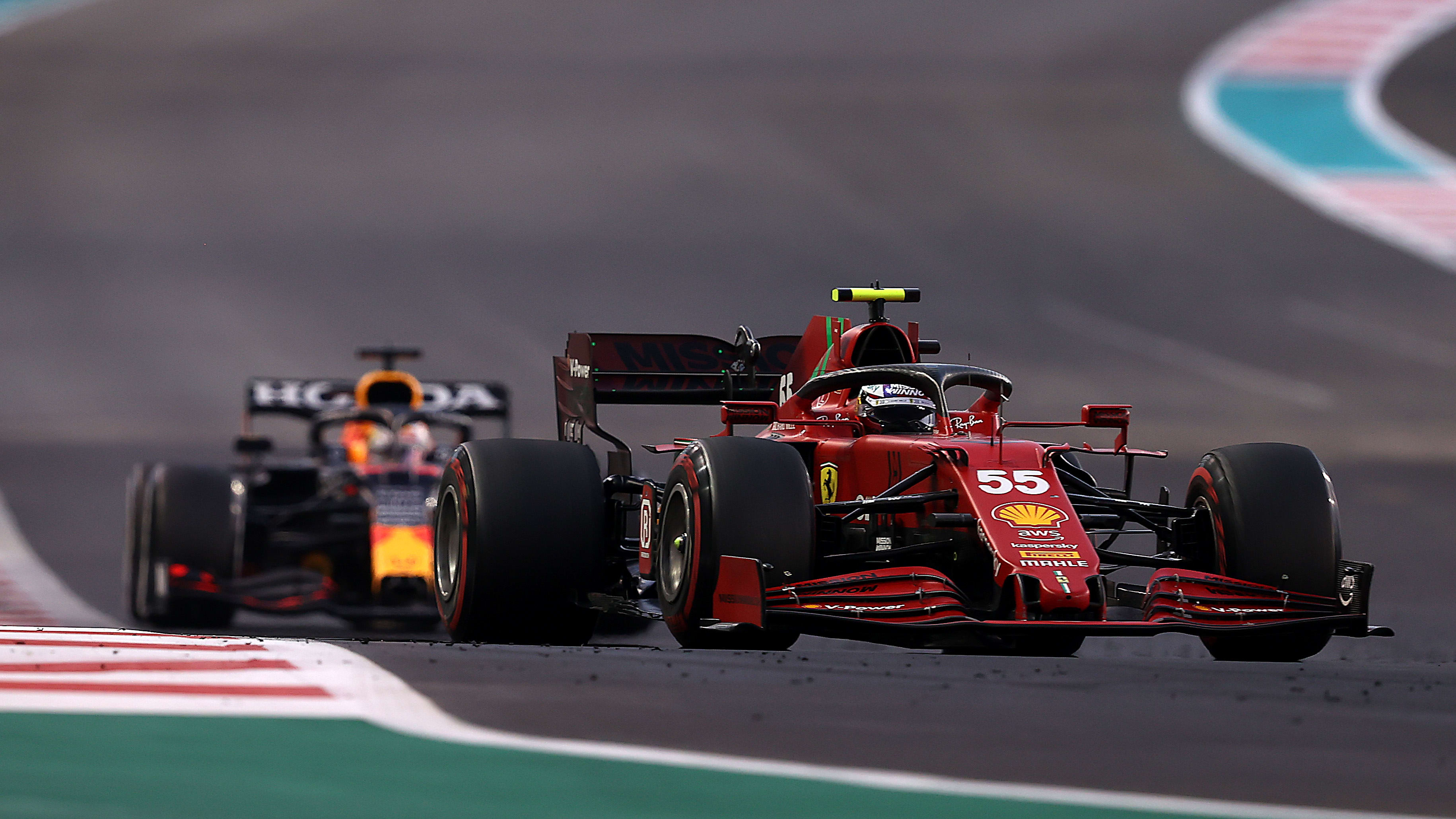 Still no sign of a title challenge, but strong year-on-year improvement lifts them clear of McLaren for P3 overall, with more than double their 2020 points tally. New arrival Carlos Sainz outscores Charles Leclerc, the Spaniard taking four podiums to his team mate's one.

2020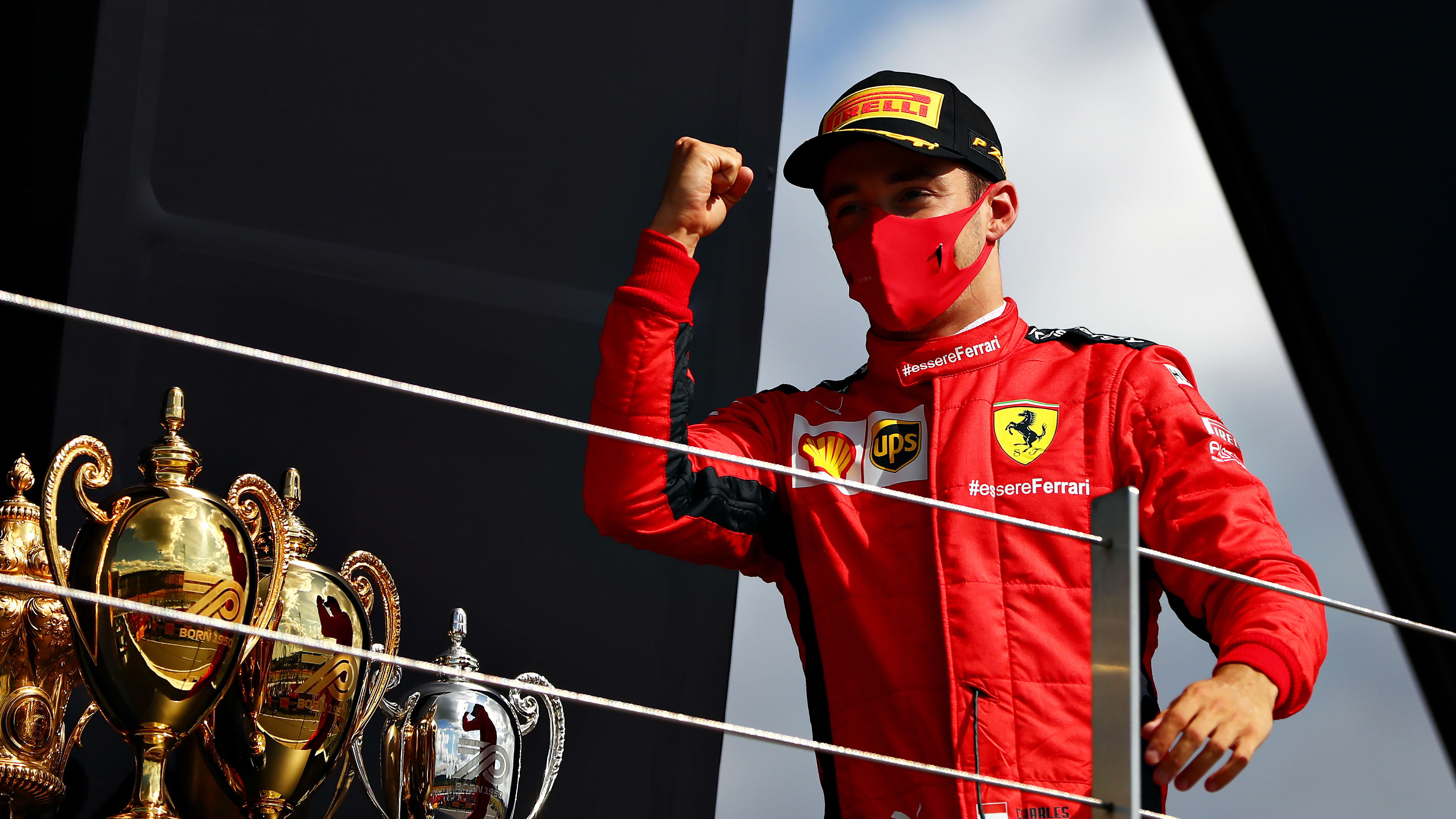 Sink to their worst performance in four decades, failing to win a race, scoring just three podiums and falling to sixth in the standings. Sebastian Vettel is told early on that his contract will not be renewed for 2021, and it's Charles Leclerc who secures 98 of the team's 131 points.

2019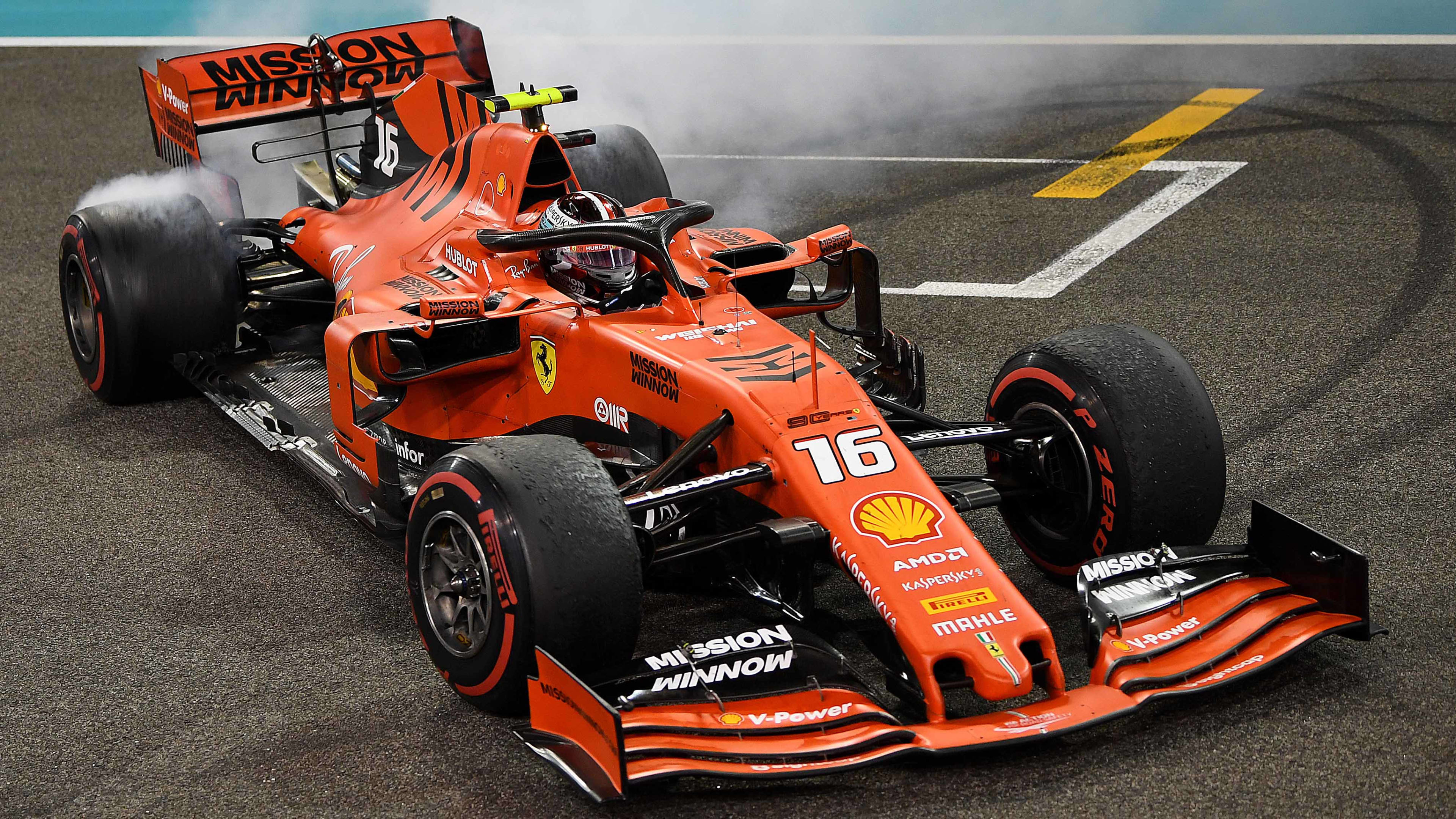 The pattern of recent years continues, as they fail to win a race until August's Belgian GP, despite being clear pre-season favourites and often having the quickest car. A tense (and at times expensive) rivalry sees newcomer Charles Leclerc out-score veteran team mate Sebastian Vettel, with two victories to the four-time champion's one.

2018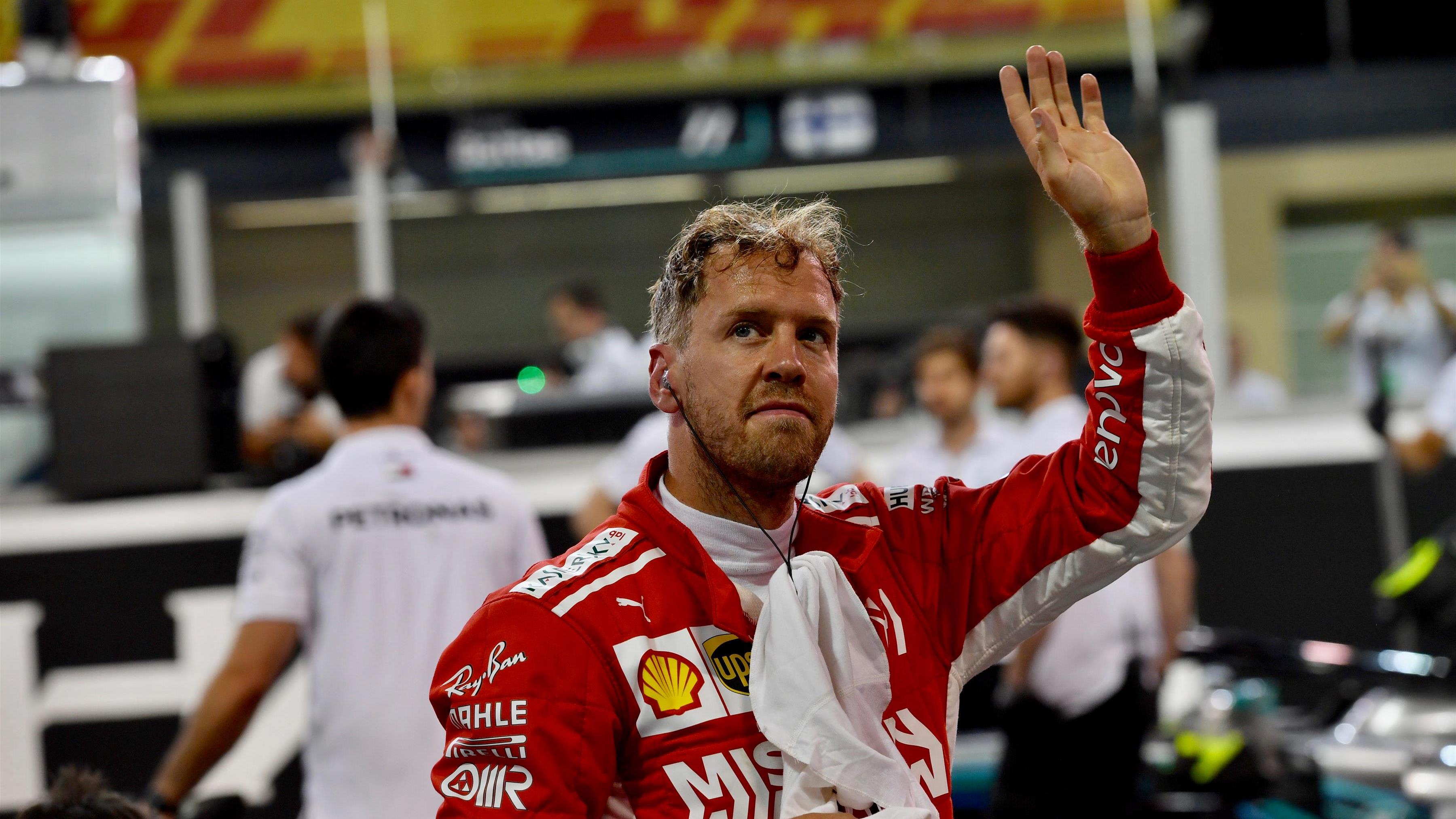 A case of déjà vu, as Ferrari produce what is for much of the year the fastest package on the grid, and yet are somehow out-raced, out-strategized and out-developed by reigning champions Mercedes. Sebastian Vettel supplies their five season victories – but also some rather costly mistakes.

2017

An innovative car reinvigorates the team and puts them back on par with world champions Mercedes, at least for the first half of the season. But infuriating technical niggles (plus the odd driver error) in the second drop them out of title contention, with an eventual total of five race wins to their rivals' 12.

2016

The promise of the previous season quickly evaporates as the team find themselves unable to live with Mercedes or Red Bull. Vettel and Raikkonen finish on the podium seven and four times respectively, but poor strategy calls prevent them taking the rare victory opportunities that do present themselves.

2015

Fernando Alonso makes way for Sebastian Vettel and the restructured team improve to become the only serious rivals to reigning champions Mercedes. Thanks to Vettel they achieve their target of three Grand Prix wins, while Kimi Raikkonen struggles to match his new team mate's results.

2014

Drop to fourth in standings, failing to win for first time since 1993, as F14 T proves uncompetitive even in hands of Alonso and Raikkonen. Domenicali departs as team principal in April, replaced by Mattiaci and then - the day after the season ends - Arrivabene.

2013

Stronger start than in recent years, with Alonso able to compete at front from the off, despite F138 struggling for qualifying pace. Spaniard wins in China and Spain, before mid-season tyre revisions hurt team's form, dropping them to third overall behind RBR and Mercedes.

2012

Initially recalcitrant F2012 well off pace in opening rounds, but improves rapidly in hands of Alonso, who leads the championship for much of the year. Vettel pips Alonso to drivers' crown but Massa's improved form helps the team to second in the constructors' standings.

2011

Slow start, trailing McLaren and Red Bull and struggling with new Pirelli tyres. Form steadily improves and some spectacular drives from Alonso, including victory at Silverstone, keep him in title hunt for longer than expected. Massa disappoints, failing to finish on the podium once.

2010

Strong start with Bahrain win, but soon playing catch-up to Red Bull & McLaren. Mid-season revival brings title boost, but Hockenheim team orders overshadow success. Miss out on constructors' glory and Alonso beaten to drivers' title, despite starting final race as favourite.

2009

Never in title contention due to rivals' superior progress, Massa's life-threatening accident (and stand-ins' dearth of pace), and lack of development as they opt to focus early on 2010. More competitive mid-year, with Spa win for Raikkonen, who's dropped for Alonso for 2010.

2008

Eight wins help power them to their 16th constructors' title, beating McLaren by 21 points. Felipe Massa misses out on drivers' championship by a single point to Lewis Hamilton, despite winning more races.

2007

Win intense battle with McLaren, on track and in court. Kimi Raikkonen takes drivers' title after late-season surge in form. Also wrap up constructors' championship after McLaren found guilty of benefitting from possession of confidential Ferrari data.

2006
Initially play second fiddle to Renault, but Michael Schumacher leads fightback with seven victories. Team move ahead of Renault with just three rounds to go, but rare reliability issues see them beaten to title by just five points.
2005
Struggle with new regulations, in particular those requiring tyres to last through qualifying and race. Seven podiums, including one victory at Indianapolis, where Michelin withdrawal leaves six-car field. Finish third in constructors' standings.
2004
Lose just three times in 18 races to take the constructors' crown for the sixth year in a row. An incredible 13 victories for Michael Schumacher sees him take championship number seven.
2003
A much tougher season, but still ultimately unbeatable. A record fifth successive constructors' title, with Michael Schumacher the first man to take six drivers' crowns.
2000 - 2002
Ferrari enter a period of total domination, winning both drivers' and constructors' titles three years in a row.
1999
Michael Schumacher misses six rounds after breaking leg at Silverstone. Team take constructors' championship in the last race but Eddie Irvine just falls short of drivers' title.
1983
Ferrari win their eighth constructors' championship.
1979
Jody Scheckter wins the drivers' championship - it will be the team's last drivers' title for 21 years.
1975 - 1977
Niki Lauda takes the 1975 drivers' championship and comes back from his horrific accident in 1976, going on to grab a second title for the team in 1977.
1964
John Surtees, a former world motorcycle champion, takes the drivers' crown. He remains the only man to achieve the feat on two wheels and four.
1961
Phil Hill leads Ferrari to the double of both drivers' and constructors' championships.
1958
Mike Hawthorn becomes the third Ferrari driver to win the drivers' championship.
1956
Juan Manuel Fangio wins his fourth drivers' championship with the Scuderia.
1952
Alberto Ascari wins first of two back-to-back drivers' championships in a Ferrari.
1951
Jose Froilan Gonzalez records Ferrari's first victory at the British Grand Prix.