'They should never, ever make contact' – Stella says McLaren will review clash between team mates Norris and Piastri at Monza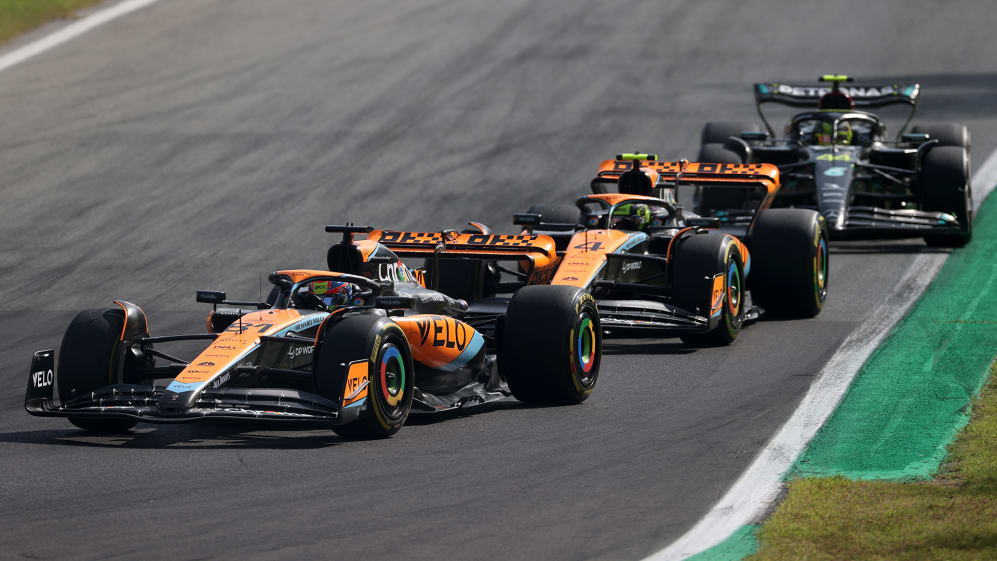 McLaren team boss Andrea Stella has said there will be a review into the collision between Lando Norris and Oscar Piastri during the Italian Grand Prix as he made clear the intra-team contact "doesn't fit the way we go racing".
Piastri led Norris in the early stages of Sunday's race but stopped one tour later than his team mate on Lap 24 and, with a powerful undercut in play, the pair went wheel-to-wheel into Turn 1 when the Australian rookie rejoined the track, leading to a clash of tyres at the apex.
READ MORE: 'I never would have believed this' – Verstappen in shock after making more F1 history with Monza win
While both were able to continue on their way, with Norris running ahead of Piastri prior to the latter's separate late-race incident involving Mercedes rival Lewis Hamilton, Stella underlined the importance of the his drivers keeping things clean when racing each other.
"There should never, ever be contact between two McLaren cars," said Stella, who clarified that Norris was pitted first – despite running behind Piastri – due to him being the "most under pressure" from Aston Martin's Fernando Alonso, who had just stopped. "There was contact, which doesn't fit the way we go racing at McLaren.
"It's okay, you just review things, like you do with anything that is technical or the rational racing. What is important is to have a clear parameter as to what you deem acceptable, and what you deem not acceptable.
"It's not an emotional thing. It's just like [when] you deal with other things, you deal with racing in a similar way. This is very clear that for any driver, there's something bigger than them – it's the team."
Pushed if he felt either Norris or Piastri was more to blame, he said: "I need to review. Like all things we'll do it calmly, there's nothing that we need to do urgently. We will review, we'll take the adjustments that we need to take. I'm sure even the drivers will calibrate themselves for a similar situation.
READ MORE: Hamilton apologises to Piastri as both drivers give their verdict on Italian GP collision
"It's always a little tricky when you leave the pits, especially on hard tyres. Certainly, Oscar was trying to see where he could place himself so that he could keep the position, but on colder tyres, this could be slightly more difficult than he might have anticipated.
"I think we could absolutely conclude that this is just a little misjudgement, therefore it means there is no problem at all. Both drivers race and they were aware that there must be no contact between two McLarens, and it was just an issue with the execution."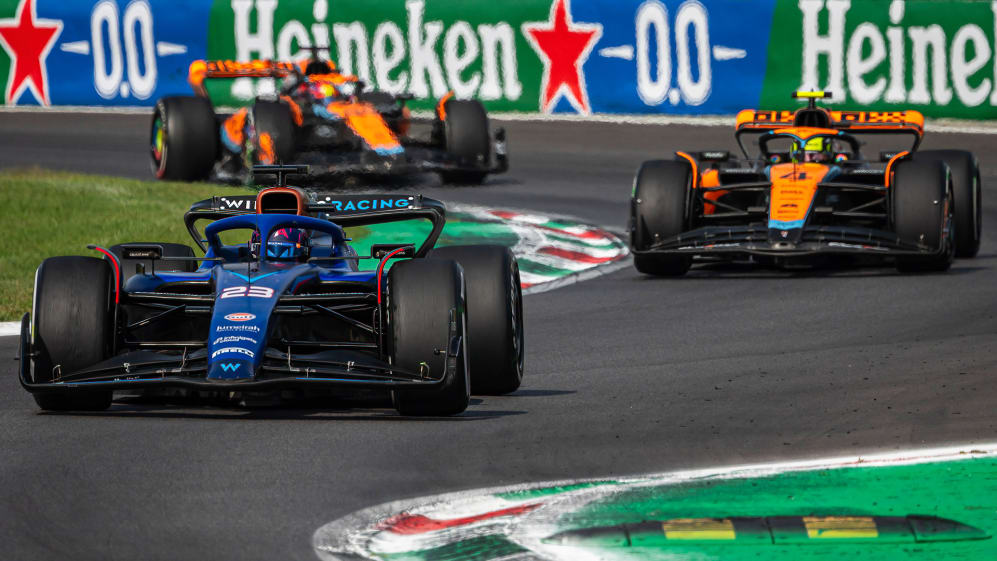 Stella stressed that Norris, who ended up eighth, and Piastri, who came home 12th, will remain clear to race for position going forward, but doubled down on the need for them to abide by the team's rules.
"They are free to race," added Stella, whose team remain fifth in the constructors' standings. "My role is to give them principles and a clear parameter within which they can race. This is what we want to see, it's exciting to see. Like even the Ferraris [battling] today… I'm sure on the Ferrari pit wall they were nervous, but it was a good spectacle.
READ MORE: 'We were at the limit of the regulations' – Leclerc and Sainz reflect on their thrilling Italian GP battle
"Our role is to give the drivers a clear parameter within this racing [and what] should happen. In terms of how you stay within the parameter, it's not for us to say, because we are not the drivers.
"In terms of having the skillsets to say, 'The tyres are a bit cold, maybe I need to take more margin,' it's not for me to say, I'm not in the car. It's just they need to appreciate that there's no way the line should be crossed."