'This year we've had our wings clipped' says Hamilton as Mercedes brace for a tough fight with Red Bull in Brazil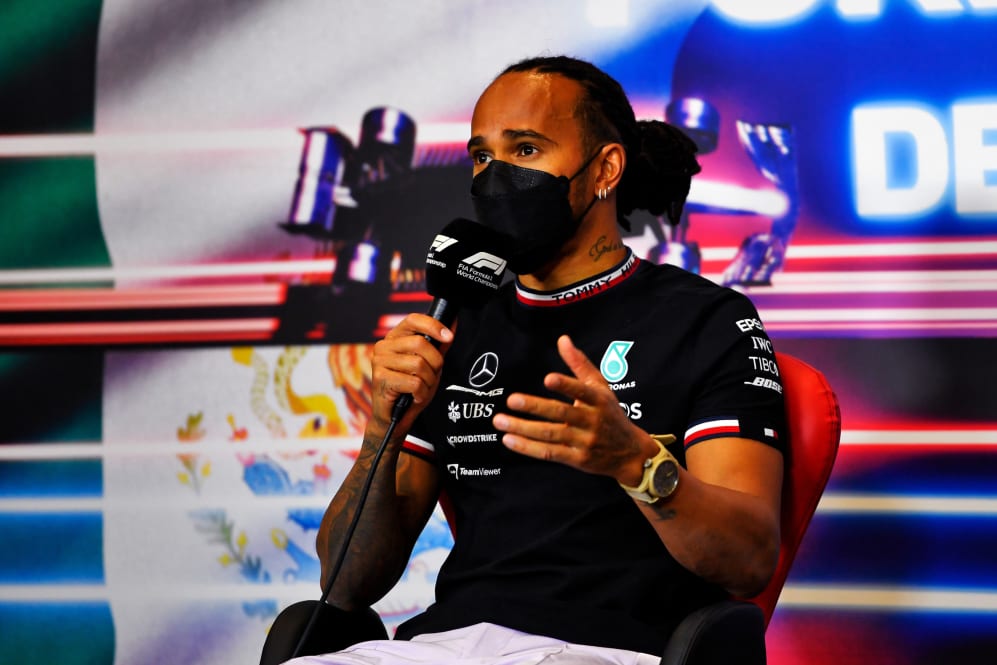 Lewis Hamilton is anticipating a challenging Sao Paulo Grand Prix weekend, Mercedes' seven-time world champion saying rivals Red Bull have the "strongest car" and "phenomenal" speed.
Hamilton arrived at Interlagos 19 points adrift of championship rival Max Verstappen with just four races to go. History suggests Verstappen is favourite for this race, given he won last time out in 2019 and was set to win in 2018 before contact with Esteban Ocon when lapping the Frenchman.
"I would imagine [the task ahead is] as steep as it can be," said Hamilton. "I think their pace was phenomenal obviously in the last race. They've had a strong car all year. They've had the strongest car as you can tell so I think we've done as good as I think we could.
READ MORE: FORM GUIDE - Who's set for success in the Sao Paulo GP?
"We'll be pushing this weekend to see if we can squeeze any more out of the car. Last time here they were incredibly strong so we anticipate again they'll be very hard to beat this weekend but where there's a will there's a way."
Hamilton has won five times in 18 races so far this season, his lowest total since his first year with Mercedes in 2013 when he triumphed just once. And yet the Briton is still very much in the fight for a record eighth drivers' title.
When asked if this was one of his hardest years, perhaps since his first in 2007 when he had a tight fight with then-McLaren team mate Fernando Alonso and Ferrari's Kimi Raikkonen, Hamilton replied: "It's just another year, they are always tough. In lots of different ways, I think this year we've obviously had our wings clipped so it's been harder from an operational standpoint to maximise the car.
"Obviously the battle we [Hamilton and Alonso] had back in the day when we were younger against the Ferraris, they were very strong back then so it's all similar. I don't rate one harder than the other, they've all been hard in their own way."
READ MORE: Mercedes are 'privileged' to be in title fight says Wolff as he vows to 'throw everything' at Sao Paulo GP
Elaborating on his comment about his team's wings being clipped, Hamilton said this year it has been trickier to optimise the set-up on the W12, which in turn has led to less consistent performance across the season.
"She's just a bit harder to set up this year and I guess - it's really difficult to explain, too many elements to go into in terms of details but it's just a harder car to optimise," he said.
"Some weekends it works, some weekends it doesn't but to land on the ground with the simulations in the right place is a little harder this year, but it's similar for others. In Austin the Red Bulls were quite far off then they switched it around. Getting the maximum potential out of the car has been harder this year."