Feature
FORM GUIDE: Who's set for success in the Sao Paulo GP?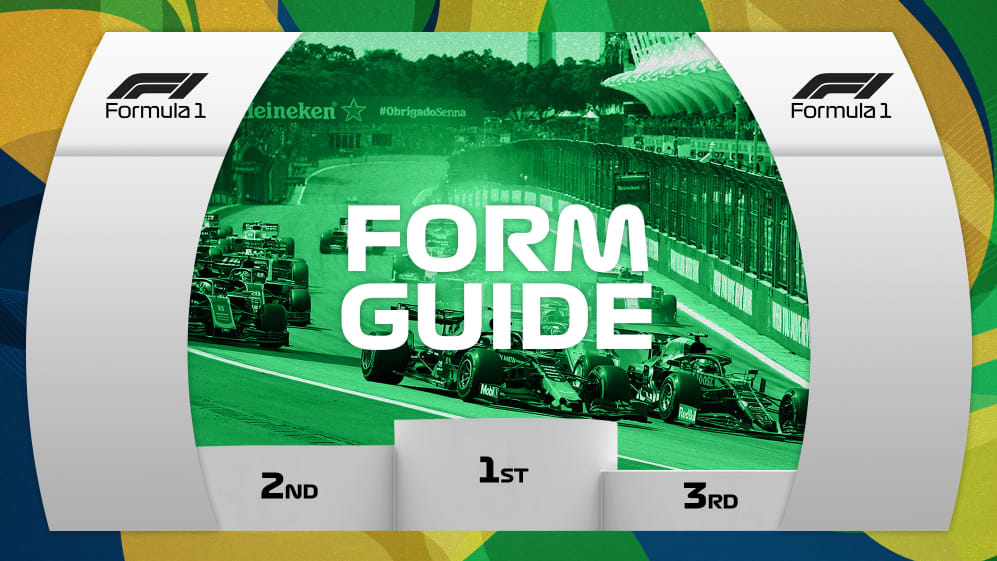 After a year's absence from the calendar last season, Formula 1 is heading back to Interlagos for the 19th round of this epic championship, and the middle race of a triple-header. As we gear up for the 2021 Sao Paulo Grand Prix, let's look at the in-form drivers, working out who appear to be the favourites in qualifying, and for podiums, points and victory – and taking a look at how you've been voting on F1 Play, our ace results predictor game.
READ MORE: Another Red Bull stronghold, return of the Sprint and more – 5 key storylines ahead of the Sao Paulo GP
Vying for fastest in qualifying
Fresh from a dominant win at a circuit that was expected to suit Red Bull, Max Verstappen arrives as favourite to be fastest in qualifying in Brazil. And he has a good recent record at Interlagos, securing pole position last time out in 2019. At the time it was just the second of his career, but he has since added 10 more to his tally, including at eight of the past 12 races.
But Mexico didn't go with the form guide on Saturday as Red Bull stumbled and Mercedes excelled, so Lewis Hamilton will still be eyeing a front-row start if he can get it together over one lap in quali - and maintain that position in the Sprint. Hamilton has taken pole position in Brazil three times in his career, with qualifying successes in 2016 and 2018 sandwiching a year in which he crashed in Q1 and team mate Valtteri Bottas took pole instead.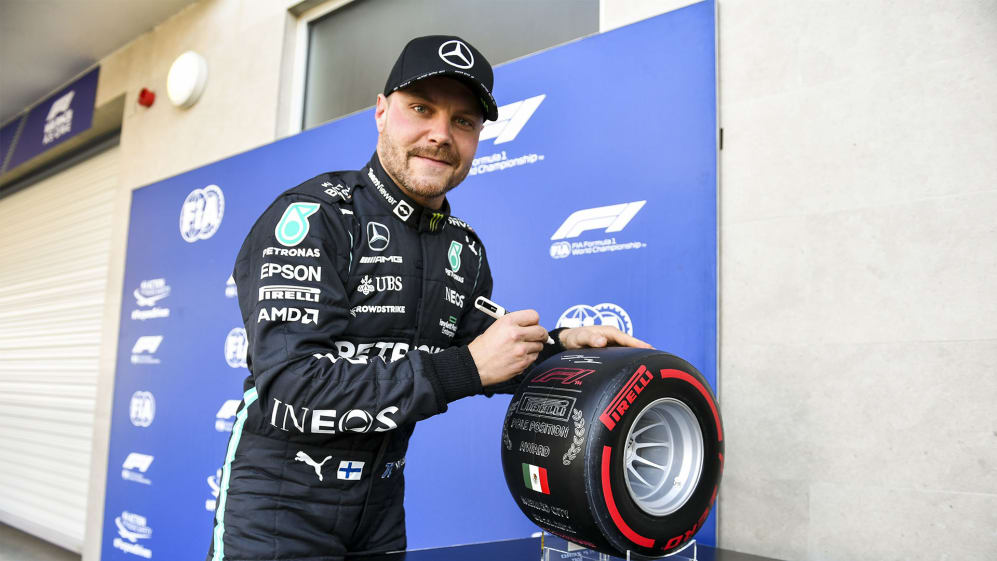 READ MORE: What tyres will the teams and drivers have for the 2021 Sao Paulo Grand Prix and Sprint?
So Mercedes have good historical results to look at prior to 2019, but Red Bull have grown stronger at Interlagos in recent years, so Sergio Perez is an outside threat given his current qualifying run that has seen him within 0.25s of Verstappen at each of the last two races.
Pole positions 2015-2019:
• 2019 – Max Verstappen (Red Bull)
• 2018 – Lewis Hamilton (Mercedes)
• 2017 – Valtteri Bottas (Mercedes)
• 2016 – Lewis Hamilton (Mercedes)
• 2015 – Nico Rosberg (Mercedes)
FAN VIEW: It appears to be very much advantage Verstappen in the title race after Max produced that stunning first-corner move in Mexico. F1 Play gamers also like his chances of claiming pole in Interlagos this weekend. He has the edge over Lewis Hamilton with Valtteri Bottas and Sergio Perez next.
In the mix for victory
While Verstappen looks good for qualifying, it is actually in race trim that he has been stronger at Interlagos. The Dutchman's win in 2019 was a bit of a redemption story, having been set for an impressive victory a year earlier before contact with Esteban Ocon as the then-Racing Point driver attempted to unlap himself.
WATCH: Maiden podiums, an all-Ferrari crash and a brilliant Verstappen win – relive the thrilling 2019 Brazilian Grand Prix
It's not just when the weather is good, either. Verstappen had a dramatic but massively impressive race in 2016 that eventually saw him finish third, recovering from a massive spin and late pit stop to carve through the field in a race that included an epic overtaking move on Nico Rosberg.
It was Hamilton who took advantage of Verstappen's misfortune in 2018 to win, although it must be said he was giving the Red Bull driver a fight throughout that race regardless. In 2017, he recovered from that Q1 crash to go from the pit lane to fourth, ending up just over five seconds behind race-winner Sebastian Vettel.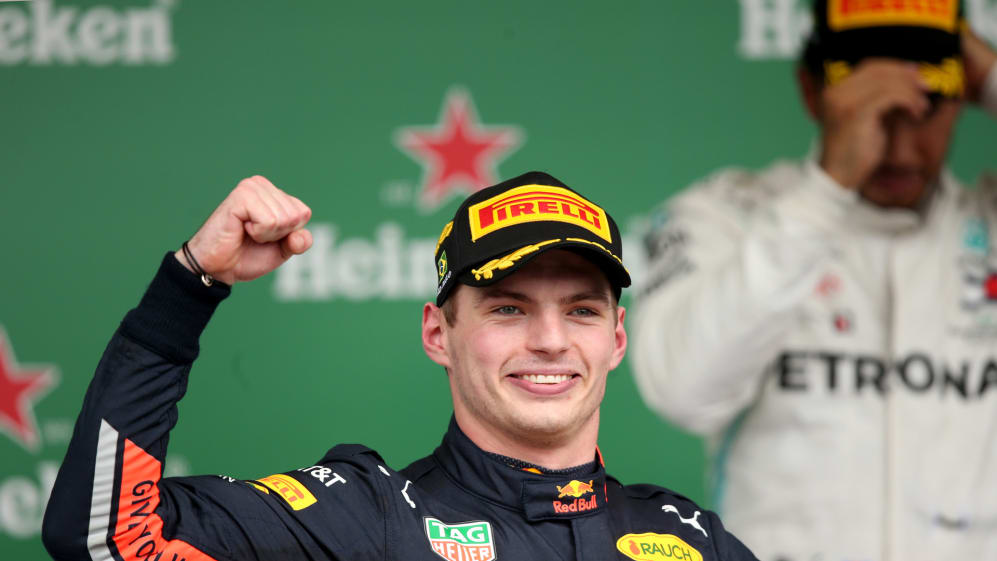 And it was also Hamilton who won that wet-weather thriller in 2016 with an imperious drive, but they mark his only two victories in Brazil, and seeing as it has been on the calendar throughout his career that's a slightly surprising return for a driver who has won as many as eight times at some circuits.
PALMER: Why Mexico wasn't a disaster for Hamilton and the title battle is far from over
While it's nowhere near as high as Mexico City, Interlagos is still over 800m above sea level and the altitude should suit Honda slightly more than Mercedes, although the last race did seem to show the defending champions have made gains in that area. Plus - as Mark Hughes explains here - any advantages Red Bull hold are likely to be reduced compared to a week ago.
Wins 2015-2019:
• 2019 – Max Verstappen (Red Bull)
• 2018 – Lewis Hamilton (Mercedes)
• 2017 – Sebastian Vettel (Ferrari)
• 2016 – Lewis Hamilton (Mercedes)
• 2015 – Nico Rosberg (Mercedes)
FAN VIEW: Max dominated the vote to win in Mexico, and slightly surprisingly his advantage is not as big heading into Sao Paulo for this weekend's race. While Verstappen had a 2-1 edge for the race at the Autodromo Hermanos Rodriguez, it's a little south of 60-40 this time round. Still time for that to change of course.
Podium outsiders
We can't really call Perez an outsider anymore after three consecutive podiums for the Mexican driver, but the leading candidate to challenge the top two teams might also come from the Red Bull stable.
Pierre Gasly was imperious in Mexico, where the Honda power unit and Scuderia AlphaTauri chassis combined to be clearly the third-quickest package, and Gasly delivered with aplomb. His fourth place was so comfortable he was barely seen all afternoon, and he has fond memories of Interlagos having scored his first podium here in dramatic fashion on F1's last visit back in 2019.
The biggest threat to Gasly last weekend came from the Ferrari drivers, as the team continued their strong run since introducing an upgraded power unit. But while they have won nine times at Interlagos in the past, they've only done so once in the last 14 years, and 2019 saw a disaster as Charles Leclerc and Sebastian Vettel collided.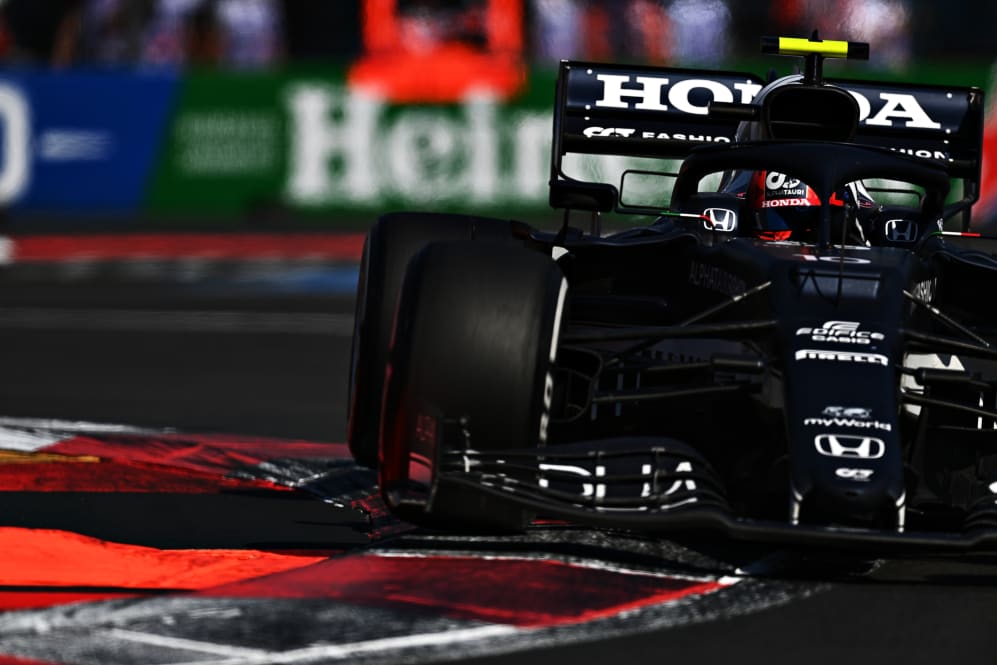 That opened the door for a classic finish that eventually played into the hands of now-Ferrari driver Carlos Sainz. He secured his first F1 podium and McLaren's first since 2014 on that occasion, but it's more likely to be the driver than the team celebrating again.
McLaren feel Ferrari have clearly taken a step ahead of them in recent races, and Daniel Ricciardo has never been on the podium in Brazil, while Lando Norris' only visit in 2019 ended in an eighth-place finish.
READ MORE: What time is the 2021 Sao Paulo Grand Prix and F1 Sprint, and how can I watch them?
Podiums 2015-2019:
• Mercedes – 6
• Ferrari – 4
• Red Bull – 3
• Toro Rosso – 1
• McLaren – 1
FAN VIEW: As one might expect it is Ferrari's Charles Leclerc and McLaren's Lando Norris getting most of the votes here but Pierre Gasly in the AlphaTauri is also given a decent shot by gamers at grabbing a podium. He was second at Interlagos in 2019 and delivered an excellent fourth in Mexico last Sunday.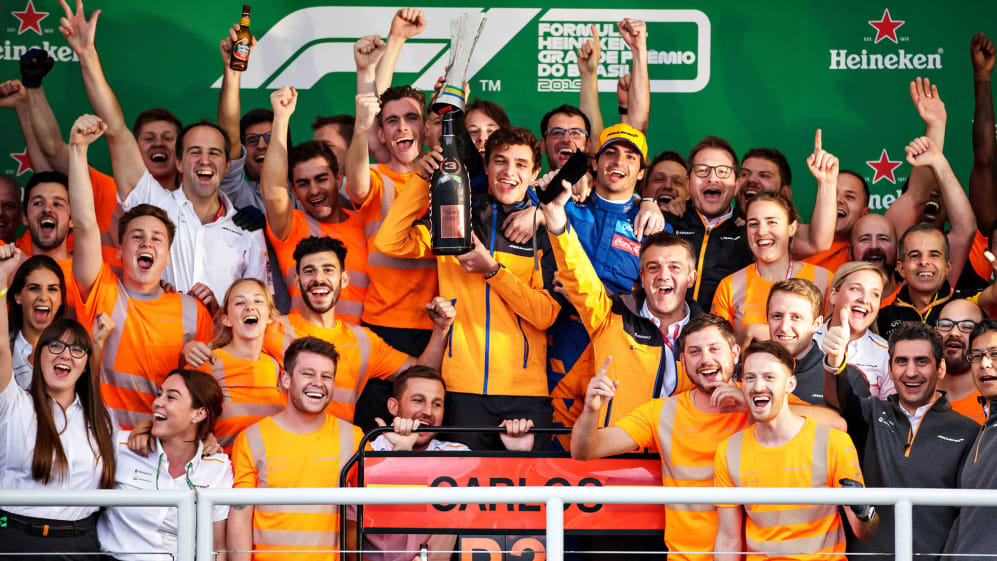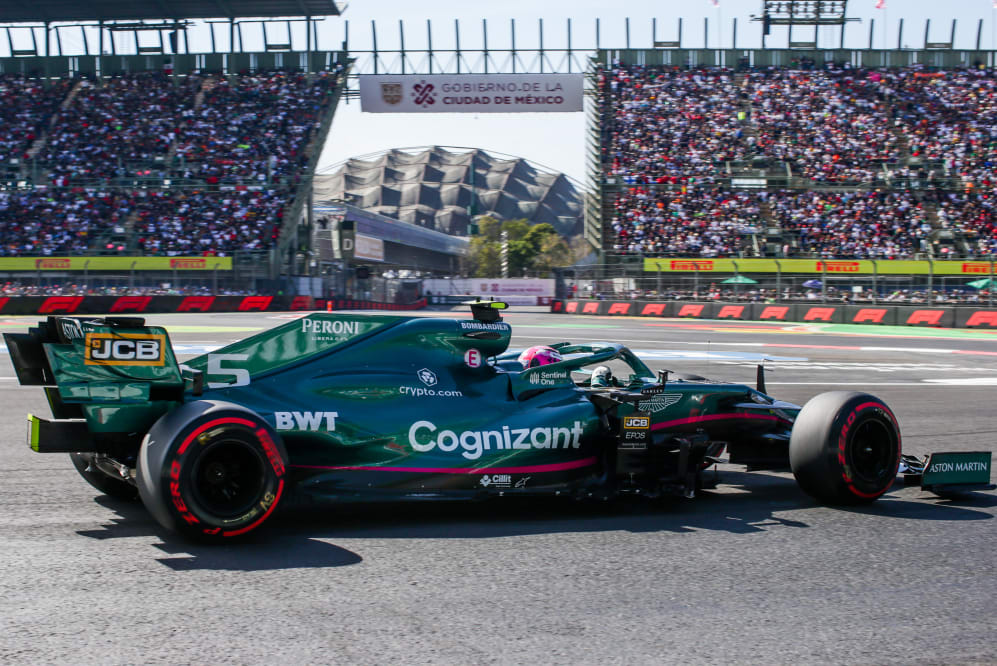 Following Vettel home on Sunday was Kimi Raikkonen, scoring for the fourth time this year and equalling his best result of the season. Alfa Romeo have shown some good speed in recent races - particularly at altitude – and in 2019 Raikkonen was fourth ahead of Antonio Giovinazzi in fifth so they clearly know how to take their chances at Interlagos.
While Yuki Tsunoda's pace was strong in Mexico, a power unit penalty meant he couldn't capitalise on it as he started from the back of the grid despite reaching Q3, and then was eliminated at the first corner. But with a fresh engine and after points in Austin too, Tsunoda will be eyeing another top 10.
READ MORE: Tsunoda rues missed opportunity to score 'big points' after Lap 1 collision in Mexico
Points 2015-2019:
• Mercedes – 157
• Ferrari – 100
• Red Bull – 98
• Racing Point/Force India – 31
• Alfa Romeo/Sauber – 30
• AlphaTauri/Toro Rosso – 29
• McLaren – 24
• Williams – 16
• Renault/Lotus – 14
• Haas – 6
FAN VIEW: Once you take out the Mercs, the Red Bulls plus Leclerc, Norris and Gasly, you are left with four drivers strongly fancied. They are the usual suspects: Carlos Sainz (Ferrari), Daniel Ricciardo (McLaren) plus world champions Fernando Alonso (Alpine) and Sebastian Vettel (Aston Martin).
F1 Play allows you to pit your wits against fans from around the world. Simply submit your predictions each race weekend for a chance to win amazing prizes. Click here to find out more.