Feature
Thursday's Hot Topic – What does Honda deal mean for Ricciardo's future?
Red Bull boss Christian Horner said securing an engine for 2019 took priority over convincing Daniel Ricciardo to stay with the team. Now that a deal with Honda has been done, attention has turned to Ricciardo's future but, as Lawrence Barretto explains, the Australian is keeping his cards close to his chest…
Ricciardo's contract expires at the end of the year, but he is in a great position. Red Bull have made it clear they want to keep him. He has been linked with moves to pace-setters Mercedes and Ferrari. And he hasn't ruled out moving elsewhere either.
Throughout the year, the Australian has stressed he's in no rush to make a decision – but time is marching on and now Red Bull know they'll have Honda power for 2019 and 2020, Ricciardo is aware they'll be keen to get a team mate for Max Verstappen signed up as soon as possible to end the speculation.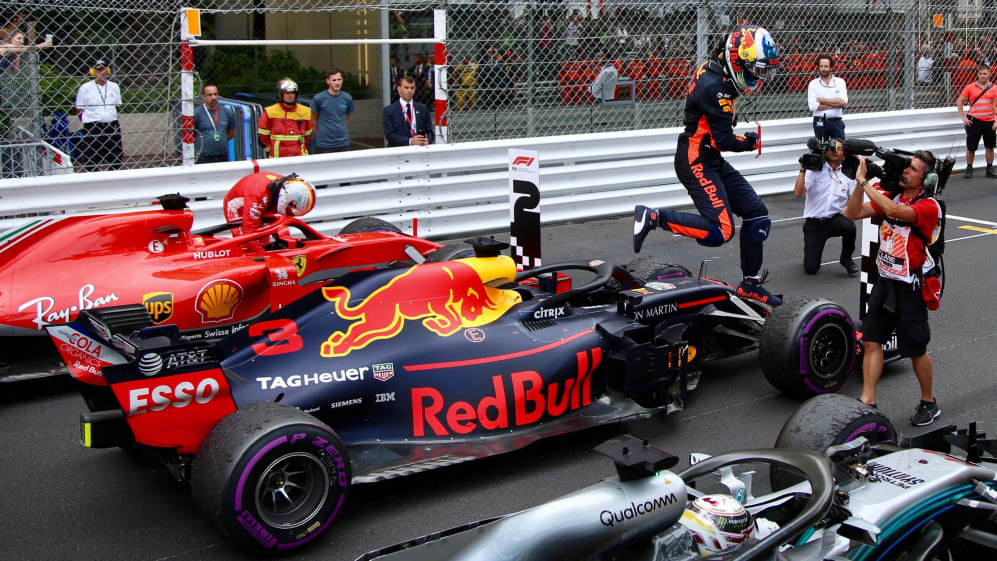 BETTER THE DEVIL YOU KNOW?
Red Bull have been good to Ricciardo. They've backed him since 2008. They were responsible for bringing him into F1. They gave him the car with which he took all of seven of his Grand Prix victories. Bringing an end to that relationship would be a bold move – and Ricciardo knows it. "It is easy to think the grass is greener," he said when speaking to the media in France on Thursday. "Maybe it is. I also have it pretty good where I am.
"People do like a change. That's always appealing. But just to make a change for the sake of making a change, that won't be enough for me. I need to find some substance behind it if I'm going to jump ship. [I don't want to] burn any bridges because you never know where the sport will take you. If I do move on from Red Bull, I never want to criticise them. I've had it pretty good."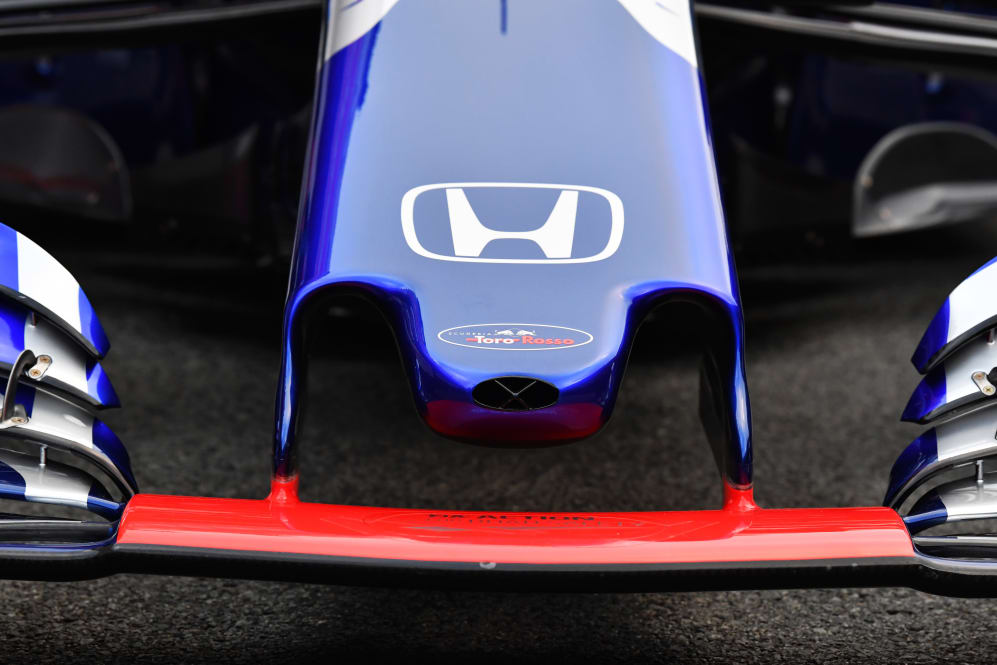 THE HONDA AND MAX FACTORS
Red Bull's choice of engine naturally plays a part in Ricciardo's thinking. The Australian said he was aware a switch to Honda was a "possibility" and now that it's been confirmed, he's going " to try and understand a bit more about it" and "keep trying to putting the pieces together to see if it's a good move". He added: "There's certainly a lot of pros with [the Honda power], so just trying to add it all up in my mind."
Many may believe Verstappen has made Red Bull his own team, but Ricciardo has proved that even if that is the case, he's capable of delivering the big results – and the better championship position. Red Bull give their drivers equal opportunity and have shown they will let their drivers race – even after what happened in Baku – and that will give Ricciardo hope that he can challenge for the title if he extends his stay at the team into a sixth season.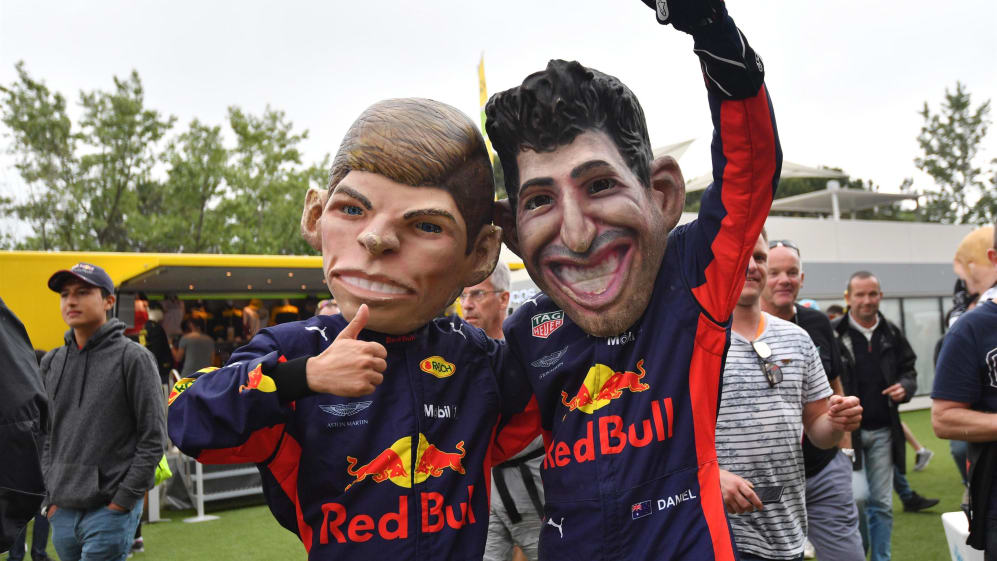 GO BIG, OR PLAY THE LONG GAME?
Beyond Red Bull, Ricciardo has options. Mercedes technically have two seats, with Lewis Hamilton and Valtteri Bottas yet to put pen to paper for a deal beyond this year, while Ferrari have yet to announce whether Kimi Raikkonen will stay on again alongside Sebastian Vettel. And then there's the rest of the grid, many of which would almost certainly be interested in gaining the signature of one driver other than Vettel or Hamilton to have secured victory (twice) in 2018.
"Everyone is talking about Mercedes and Ferrari as potential places for me to go but I'm aware there is going to be interest from other teams," said Ricciardo.
When asked by Formula1.com if it was appealing for him to join a team like McLaren or Renault that isn't winning right now but where he could help get them into a position to do so, Ricciardo said: "There is part of it which is. I'm not going to say it doesn't interest me at all. Probably more because what Lewis was able to do with Mercedes.
"If you're saying those two teams, they are not quite in that position yet. But could they be? Maybe. The thought of that, it has some appeal. I wouldn't say it's top of my list now. But I wouldn't dismiss it also.
"Lewis pulled the trigger pretty well [by choosing the right time to join Mercedes]. Whether he fluked it or not, he did well for himself with that move. Whether it's just a fantasy for everyone else, at least there is some proof something like that can happen again."
"Probably in the next two weeks would be ideal for them," he told reporters during his opening media session of the weekend in France. "They want to start to move soon now. I haven't been pushed yet but I would say yeah. There will be a bit of movement in the next week.
"Whether that something gets put down on paper….For sure the discussions will start to ramp up the next seven days. For me, it would be nice – even if it's a while away – to go on the summer break knowing what I'm doing so I can enjoy the summer break.
"If I'm on the phone for two weeks of the August break still trying to figure out my future, that won't be that good. For me to switch off as well. From a personal point of view, by the summer would be nice. It could happen sooner."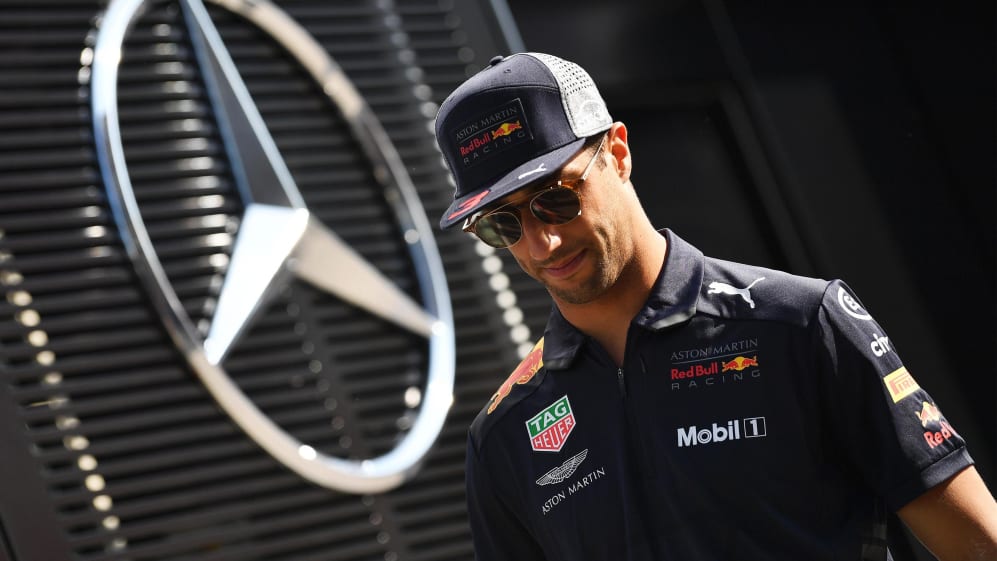 THE TITLE COMES FIRST
Ricciardo knows he is a man in demand – and that puts him in a stronger negotiating position, particularly when there are still seats available at Mercedes, Ferrari, Red Bull, Renault and McLaren for 2019. For him, the priority is simple – "to get a car that can win the world title because I really believe I can".
He added: "That's the first thing in my mind. If there was no possibility than for sure you look into other things. As a driver, I feel like I've done enough now. Lewis touched on it, I didn't even need to say it, the value…your value as a driver, it's not about X amount of money, it's just what you feel your value is and what you bring to the sport. I feel like I hold a certain value so I want to match that with my kind of expectations and what people value me as."
Ricciardo has a lot of thinking to do over the next few weeks, which coincides with the busiest period in the F1 calendar courtesy of five Grands Prix in six weekends. But the Honey Badger has shown already this season that he's more than capable of soaking up the pressure and ignoring the speculation – his two Grand Prix wins are proof of that.
He admits it's only the second most difficult decision in his life – his first was "leaving Australia and going to Europe when I still didn't really know what my talent was and I didn't really believe then I was good enough". But he added with a smile "It's big enough!" Watch this space. The upcoming weeks are about to get interesting.