Feature
THURSDAY'S HOT TOPIC - A new contract for Hamilton?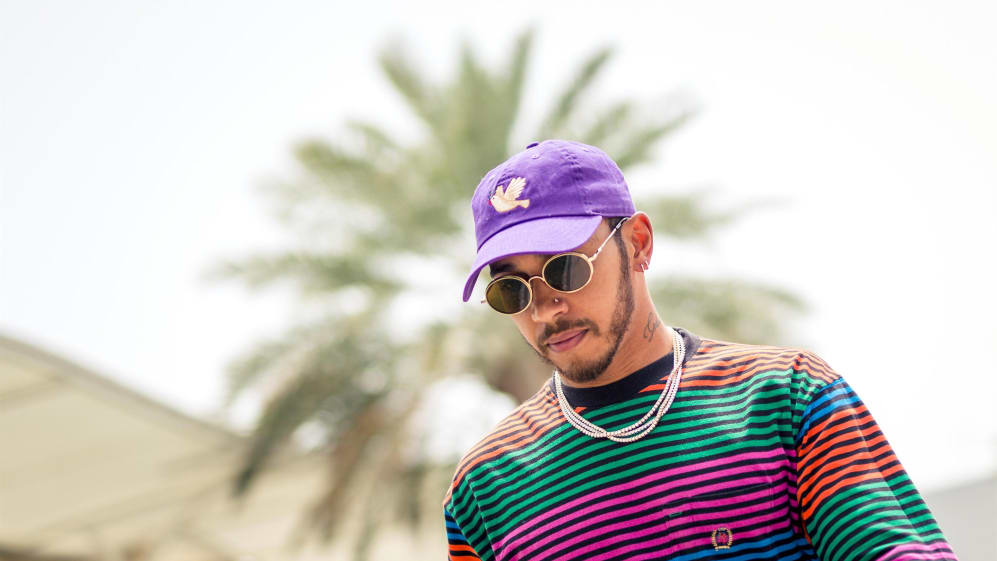 Will he? Won't he? Lewis Hamilton's future in Formula 1 was on the agenda as the championship rolled into Bahrain, with the reigning world champion yet to put pen to paper with Mercedes, as Lawrence Barretto explains…
He may be the third oldest driver on the F1 grid right now, behind Fernando Alonso and Kimi Raikkonen, but Hamilton is still the hottest property on the driver market.
Hamilton's contract expires at the end of the season and while Hamilton and Mercedes have said for a while that they are close to an agreement, a contract has yet to be signed. So what is the hold up?
"We're still in discussions," said Hamilton, who joined Mercedes in 2013 and will make his 100th start for the outfit this weekend in Bahrain, becoming the first driver to reach 100 starts for two different teams.
"I'm very relaxed about it. There's not really much to say. I'm not really in a rush. We're just taking our time, talking about it as and when we want to. It's not a stressful thing for either of us."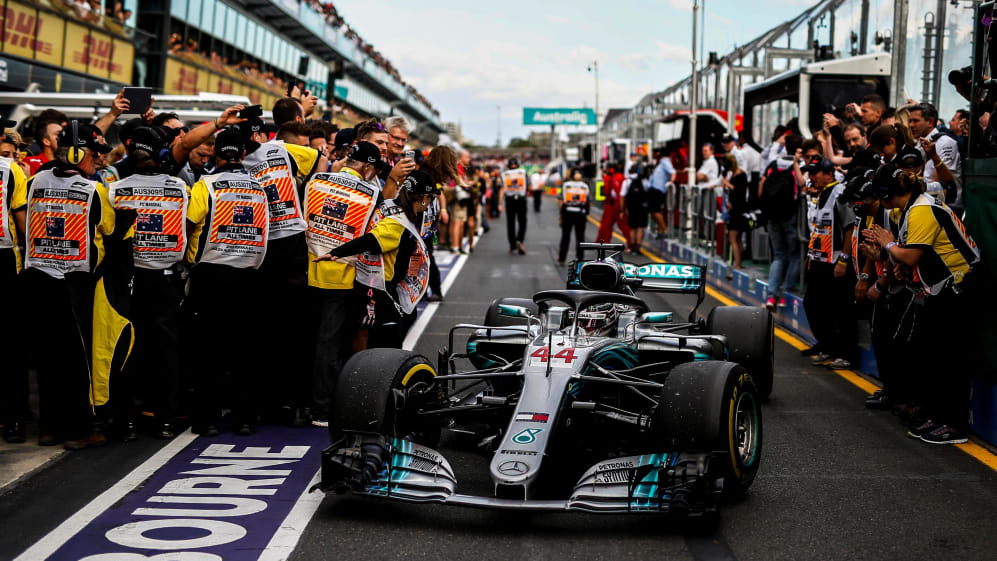 The devil's in the detail
While Hamilton and Mercedes may be keen to continue, it's all about the detail and both parties will be keen to land on an arrangement that benefits them both.
Both are in a position of strength. Hamilton has won three of the last four championships, Mercedes has delivered the best car for four successive years. Hamilton is driving at his peak and with stable rules, Mercedes are likely to be at the sharp end for the next two years. Something will have to give way if they are to continue.
It is likely the term of the contract will be two years as that will come to an end at the same time as all of the teams' individual contracts with Formula 1.
Should Hamilton commit for another two years, it will extend his stay in F1 to 14 seasons. By then, he'll be 35 years old. Right now, Alonso is 36 and Raikkonen is 38. Both are arguably driving at a high level.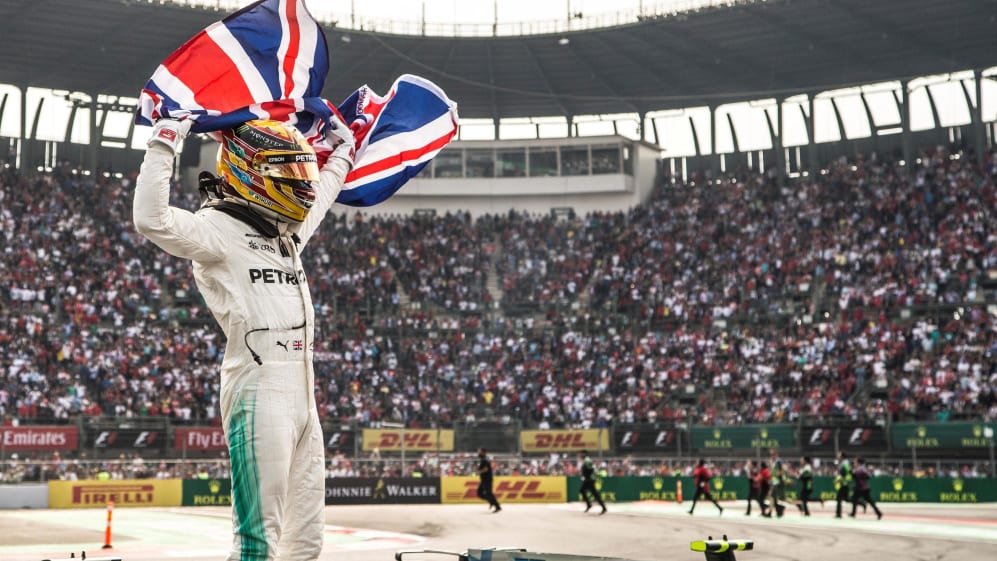 More records within reach?
If Hamilton can win the next three world championships, he will pull level with Michael Schumacher on seven. Considering Mercedes' ruthlessly dominant form in the V6 era, that's entirely feasible. A record eighth would then be in tantalising reach. Could he resist trying to make history?
The Briton won nine races last year. If he repeats that feat this year and in each of the next two, that will move him onto 89, just two short of Schumacher's all-time record. There are so many reasons to stay in F1. And with Mercedes.
Not so long ago, that latter record felt unbeatable. Not so much now. With so much potentially on the line, you can understand why Hamilton wants to get the right deal for himself.
"The next contract is probably the most important one of my career," he said. "The last contract was the most important up until that point and then next one will be even more important than the last one.
"Also the length, your decision to how long you want to commit to being in F1 is becoming more and more important moving forwards for me being I'm at the latter end of my career.
"There is no rush and I will not be rushed into it. Ultimately, you want to have all of the information so you can make the most knowledgeable decision, I guess."
Hamilton said Friday's meeting of the commercial rights holder, the FIA and the teams that will discuss the look of the championship beyond 2020 was timely, given he was pondering how long he would stay in F1 for.
"It's quite an interesting time for Formula 1," said Hamilton. "Tomorrow, there's some sort of announcement or discussions of what is happening in F1 moving forward.
"It's always good to wait to hear some of those and see the future of F1. It'll be interesting to see what is happening with F1 as I am an integral part of it so it'll be great to know how it will all sit for us.
"It's actually come at a pretty good time because I still haven't put pen to paper so I think it's good for the team and good for us. I think it's important we do take our time because you should never rush anything.
"The team is not saying they are talking to other drivers. I've never ever, since I've been with the team, gone and spoken to another team."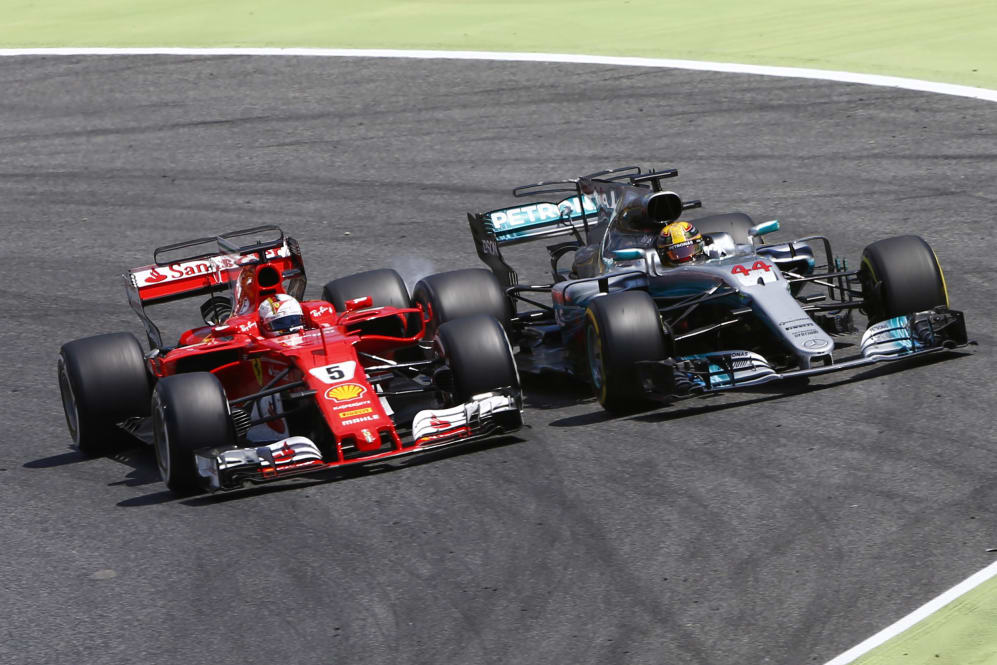 Rival moves
Regarding the rest of the driver market for 2019, only Vettel and Verstappen have deals, with Ferrari and Red Bull respectively, which means there's potential for next year's grid to have a dramatic new look.
But all the arrows are pointing towards consistency where Hamilton and Mercedes are concerned. Why change a working relationship that has yielded three drivers' and four constructors' titles in five years together?
For now, though, talks between Hamilton and Mercedes will continue. The wait for confirmation goes on.