Feature
Thursday's Hot Topic - Are Ferrari regular title contenders now?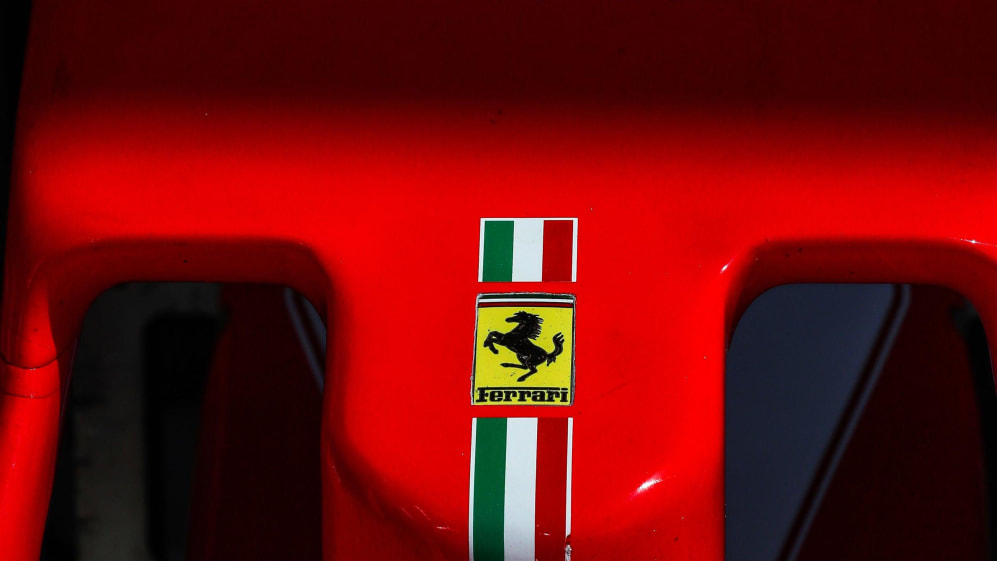 Ten years. That's how long it's been since Ferrari last brought a Formula 1 world championship back to Maranello. They came close last year, but their challenge hit the skids when the going got tough. This season, though, appears to be different, as Lawrence Barretto explains…
Mercedes have done a phenomenal job in the current era of Formula 1. They best interpreted the new V6 hybrid turbo rules of all the manufacturers and subsequently reaped the rich rewards. A maximum haul of eight world championship trophies, gathered in four years, currently stands shining brightly in their Brackley headquarters in rural Northamptonshire. It was a ruthlessly efficient job well done.
But last season, there were the first signs that Mercedes' utter domination of F1 could be coming to an end. Ferrari appeared to have become a force to be reckoned with, having negotiated the new aerodynamic regulations impressively. Suddenly, Mercedes were having to look over their shoulders with regularity.
Ferrari came up short, thanks largely to an implosion during the Asian swing of races, but they had been in the fight. And it had been a long time since they had been able to say that. Heck, it had been a long time since Formula 1 had seen two teams fighting for victories on pure performance.
The challenge was to maintain that into a second year. If the last decade was anything to go by, it didn't bode well for Ferrari. But courtesy of stable regulations, some phenomenal work in the engine department and relentless development on the chassis side, the Prancing Horse is once again at the races. In fact, they have been, for large parts this year, the pace-setters.
Encouragingly for the boys and girls in red, history of such a scenario reads well. The last time they followed up one good season with another was 2008 – and they returned to Italy with the constructors' championship trophy in their hand luggage. Could this be the year to end the decade of hurt? There's still a long way to go, but they've put themselves in the fight, which means there's still hope.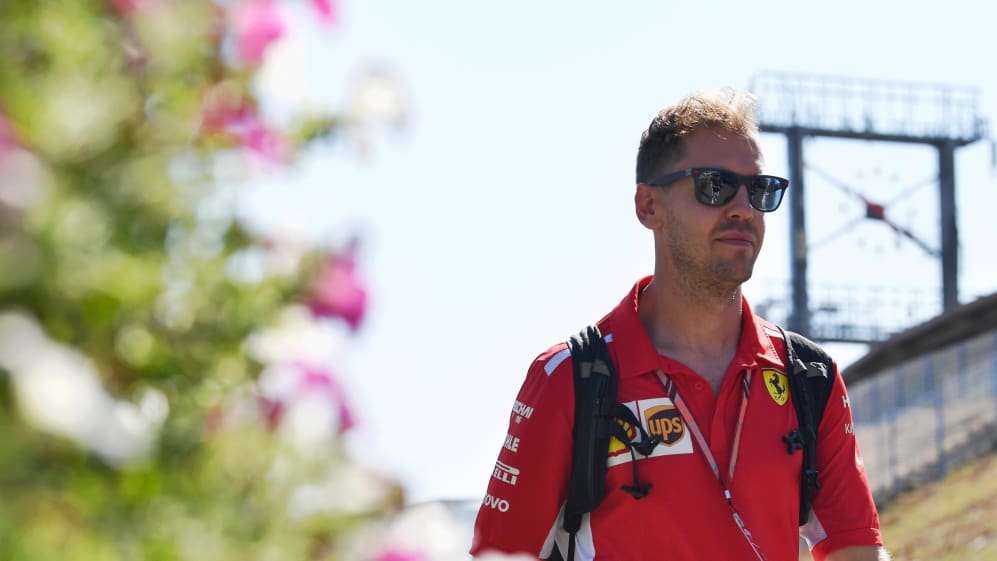 Building on a stable foundation
After years of chopping and changing, Ferrari have brought some stability to the halls of their Maranello base. They've done the simple things right. Mattia Binotto has been a revelation. Having worked wonders in the engine department, he was given the reins for the technical department as a whole – and that move has paid off beautifully. The Chief Technical Officer has the backing of his team. Staff have been free to flourish. People are happy.
That's given the team a firm foundation to work from. Then they learned from their mistakes in a difficult 2016 season to take advantage of an aerodynamic regulation change the following year. Together with an engine department that has seemingly cracked the formula and brought the unit on par – and some say ahead – of the class-leading Mercedes unit – Ferrari were finally cooking on gas.
"The last years have been positive for us," Sebastian Vettel tells Formula1.com. "Looking back to when I joined the team, the most important year has been 2016, when we learned a lot of lessons. I think 2017, with the new regulations, we have generally a strong group of people together and we were able to make a jump, bigger than everyone else and close the gap. Now for the last one-and-a-half years we are fighting at the top which is great and feeds on itself."
Vettel then expanded on those comments, when asked about Ferrari's development curve in the FIA press conference at Hockenheim. "The team is still improving, still growing. The team has been around for a long time. I've been part of the team for three-and-a-half years but I think we're getting stronger, we have a very good group of people, a good mix of people on board.
"Sometimes there's also the element of the stuff working better than expected, sometimes it works worse than expected. By the end of 2016 we had a lock that opened and since then there's been a certain momentum starting to keep going and to develop. I think [this] car has the potential."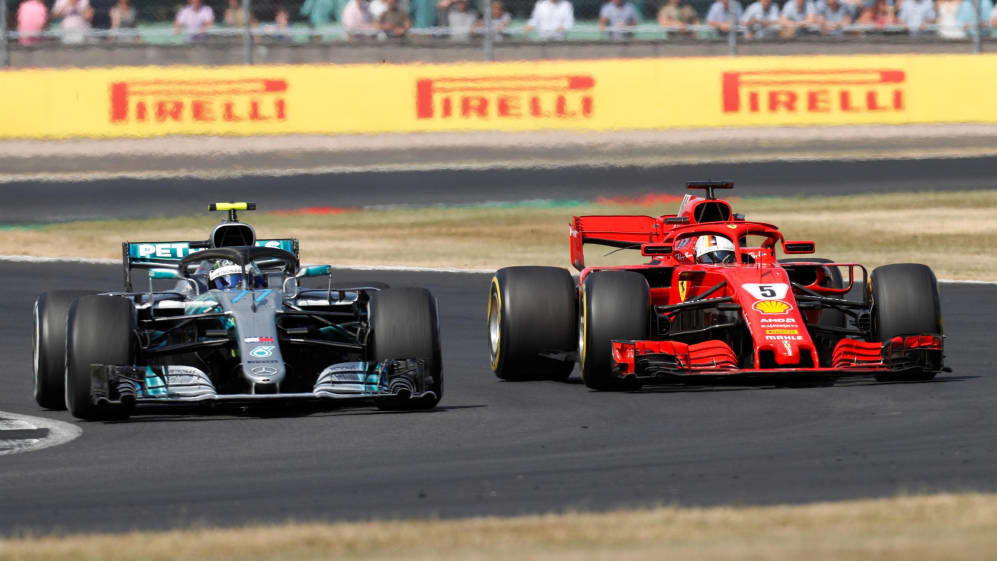 Belief has returned to Maranello
Success often breeds success and Ferrari are feeding off it positively, rather than being burdened by the expectation on their shoulders. And Vettel talks of the hope inside Ferrari that they have what it takes to end 10 years of pain. "One of the key obstacles you have to overcome to fight for the championship is to believe in yourself," he says.
"Ferrari has great belief, it has a great history, arguably the best history of any racing team. It also comes with the responsibility but it's not about looking back, it's about looking forward and [focusing on] the chances that we have that we want to take."
Ferrari and Mercedes have been evenly matched this year, but it has been Ferrari keeping things tidy and Mercedes making more of the mistakes. As a result, Ferrari lead the constructors' championship by 20 points, while Vettel – who won at Silverstone last time out – is in charge in the drivers' standings, heading Lewis Hamilton by eight points.
That compares to last year, where Vettel only had a single-point advantage over Hamilton at this point of the season, while Ferrari trailed Mercedes by 55 points – more than two race victories. Mercedes are aware of the growing threat.
"They are definitely getting stronger," said Valtteri Bottas. "We went to Silverstone thinking, based on last year, and with how our car has been behaving on high-speed circuits, that we had the potential of getting a really strong result. But Ferrari took more points than us.
"They've had good updates on the car. That means we need to push harder. I honestly think it's going to be a really close battle all the way until the end. We know as a fact that they are going to be strong at every race weekend. That is the situation.
"Ferrari have a very clear target that they want to beat us. In any sport, the person who is chasing someone has a very clear target and a very clear motivation. As a team that has been on top for a very long time it's very important that we do stay motivated. We know it's going to be a tough year ahead. Ferrari are improving, and maybe even better than we expected."
Ferrari are currently revelling in the role of the chaser, seemingly free of the pressure that has derailed their challenges in the past. If they keep going like this, their wait for silverware may not last much longer…