Feature
Thursday's Hot Topic: Force India in focus after Singapore fallout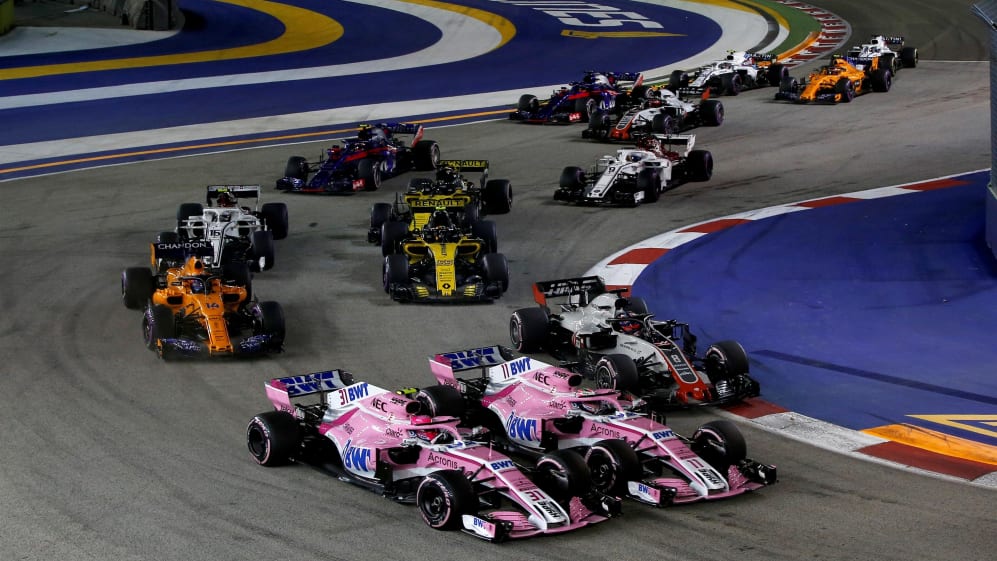 As it has been for much of the past few months, Force India were the point of much paddock focus on Thursday in Sochi, as the fallout from the team's eventful Singapore Grand Prix, coupled with continuing rumblings over the outfit's administration proceedings, set the tone for debate…
Since their rebirth and subsequent constructors' championship points reset at the Belgian Grand Prix, the team had charged up the standings to sit seventh by the start of the last racing weekend, with sixth-placed McLaren their next target.
Yet despite qualifying both cars in the top ten at the Marina Bay Street Circuit, Force India lost ground to their rivals after their drivers made contact, with Esteban Ocon forced into retirement on Lap 1.
Of course, it's not the first time the Force India duo have come to blows, but while the loss of points their previous conflicts inflicted on the team were costly, never before had they been deemed quite so unforgivable.
Quest to regain championship points
The entire modus operandi of Force India in the second half of the 2018 Formula 1 season is to recapture as many positions in the championship standings as possible. Thus to have the chance of what appeared almost guaranteed points squandered by intra-team contact was, as Team Principal Otmar Szafnauer described the incident, "unacceptable."
In the past, Szafnauer has had no qualms in placing a ban on his drivers from racing one another. And in Singapore he was in no mood for excuses.
"If it's somebody else and it's not your team mate, it's a racing incident. But if it's your team mate then you've got to give him room.
"So we're back to the old rules, we allowed them to race on lap one whereas in the past we didn't allow them to race on lap one and now we can remove that."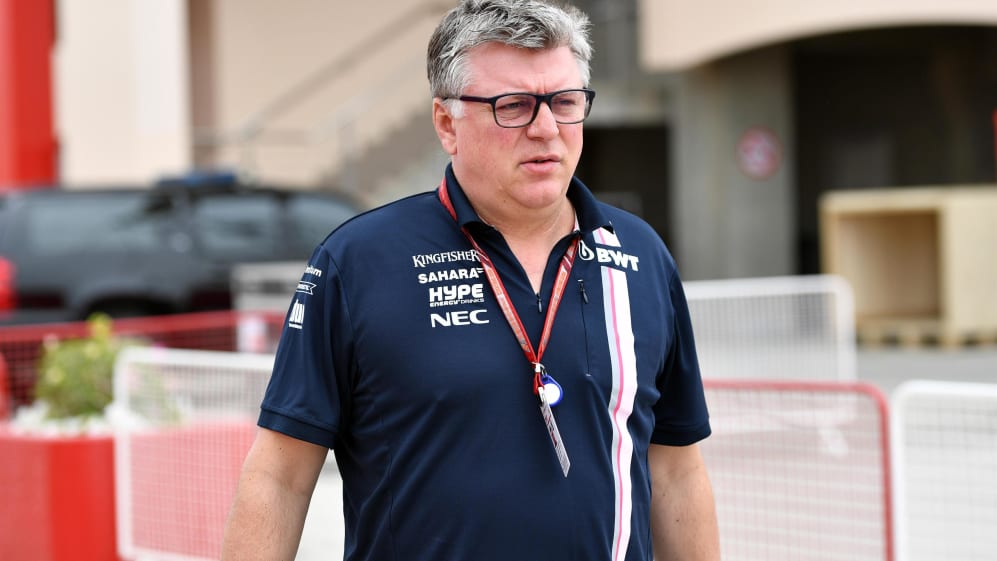 So, who was to blame?
Perez accepted the blame for the Singapore incident on Thursday, but was more reluctant to take full responsibility for his later coming together with the Williams of Sergey Sirotkin, instead blaming the placement of his mirrors as a mitigating factor in not being able to see the Russian as he closed the door in the midst of their fight.
"Basically, with these mirrors it's very hard to see behind, so I lost the reference," he told journalists in Russia.
"I just misjudged where he was. I was trying to close the door before braking but he was just too close."
Perez delivered the same lines, almost verbatim, in both print and televised interviews in Sochi on Thursday, a sign perhaps that he'd been rehearsing his protestations in the intervening week between races. And with good reason.
There are many in the paddock who believe Perez got away lightly under the lights of Singapore. Despite the Mexican claiming the external view of the incident looked far worse than was the reality in-car, his sudden jink, when allied to his increasingly frustrated radio messages, left many I've spoken to with the impression he had lost his cool.
Whether he intended to hit the Russian or merely to give him a scare, the mirrors argument carried little water with those who believed he was lucky not to have been black flagged. But the ire of the press corps is one thing. The fury of his team, quite another.
Perez and Ocon may have shaken hands and moved on, but the points loss and needless contact is yet to be addressed here in Sochi, with the final Singapore debrief and Russia race-weekend team briefing set for later Thursday, a meeting at which the riot act is expected to be laid down in no uncertain terms.
Despite Szafnauer's post-race proclamations, both Force India drivers stated they had not been made aware of any change to racing protocol. Few expect that freedom to remain in place once the sun sets on Thursday night.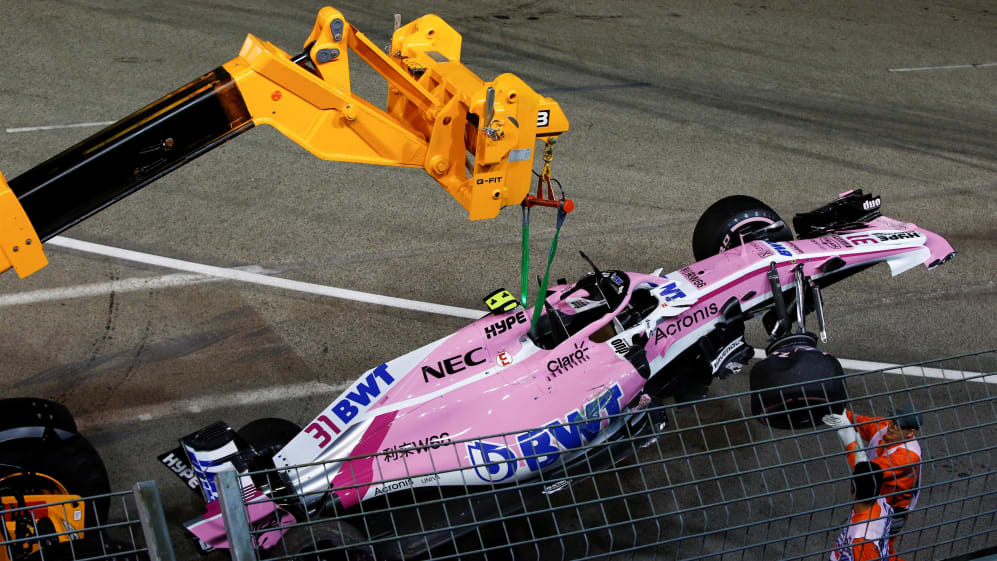 Unwanted attention
It's an annoyance the team management could well do without. Reports broke online on Thursday morning of claims that Force India's sale to a consortium headed by Lawrence Stroll was being challenged in the High Court in London by a failed rival bidder.
Yet no sooner had the story broken than FRP, the joint administrators, had issued their own statement that no such claim "has been received by us or, as far as we are aware, by the Court. If a claim is issued it will be defended vigorously."
For Force India it's just the latest episode in what has been one of the most tumultuous and yet endearing stories of the season. The new investment has allowed the team to finally bring the upgrade packages they'd had to put on hold and has injected a new verve into the British squad.
Positivity abounds at Force India, with the team excited about not only the remainder of 2018, but its plans for 2019 and the expected arrival of Lance Stroll, whom many inside the squad believe has the making of a rapid and respected racer.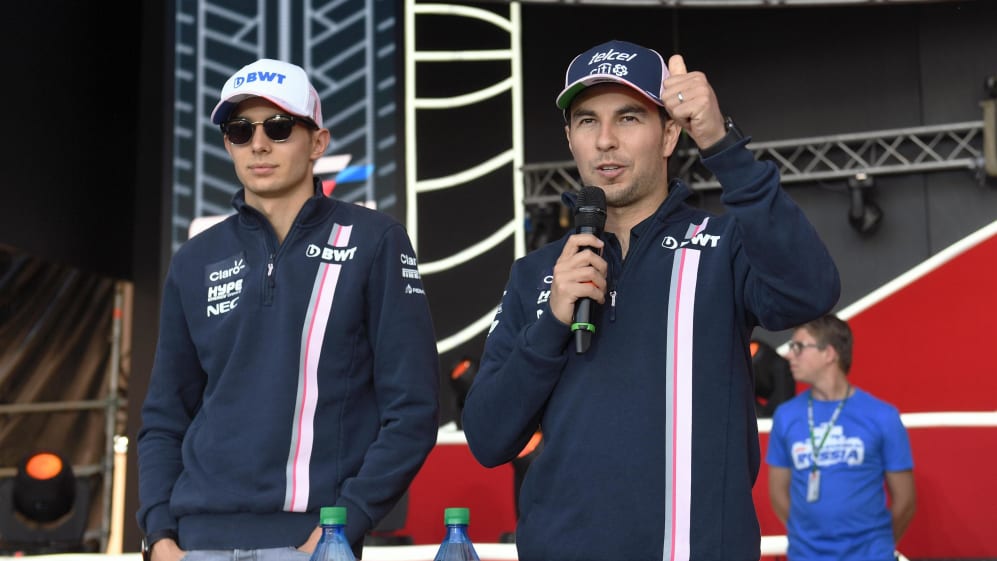 What now for Ocon?
Through all of this, Ocon has maintained an air of calm. Even in the immediate aftermath of the Singapore Grand Prix, his social media posts were measured and conciliatory, a sign perhaps that he recognises the bigger forces at play in his career. There is every likelihood that the Frenchman will be without an F1 race seat in 2019 and his broader scale focus appears very much to be in evidence.
Williams seems now to be his only potential racing venue in Formula 1 next season, something which he admitted on Thursday afternoon in stating he did not believe that any potential move to the squad would represent a "downgrade."
As for opportunities outside the sport?
"I'm only interested in Formula 1, that's the only thing I want to do. That's my only focus."
Ocon travelled to Russia with his "best friend" and "Frerot" Lance Stroll. The Canadian has always taken more than his fair share of online abuse, but has seen the vitriol increase in recent weeks since his father essentially saved Force India and stories immediately linked the young Canadian with a move to the squad.
"We can come from a different background, but inside we have the same passion, spirit of competition, and the same love for the sport," Ocon posted on his Instagram feed. "So guys please be respectful and show your support, nothing is easy in life and we all work hard to be here!"
Ocon's friendship with Stroll is very real, but the increasingly public nature of Ocon's posting about it has caught the attention of many in the paddock. Perhaps the Frenchman sees the benefit in promoting his alliance with Stroll, sensing an opportunity to step into Perez's shoes should the explosions of pink carbon fibre continue into 2019.
Or perhaps he's just standing up for his mate.
The paddock can be a cynical place.