Feature
THURSDAY'S HOT TOPIC: When will we see the real Max Verstappen?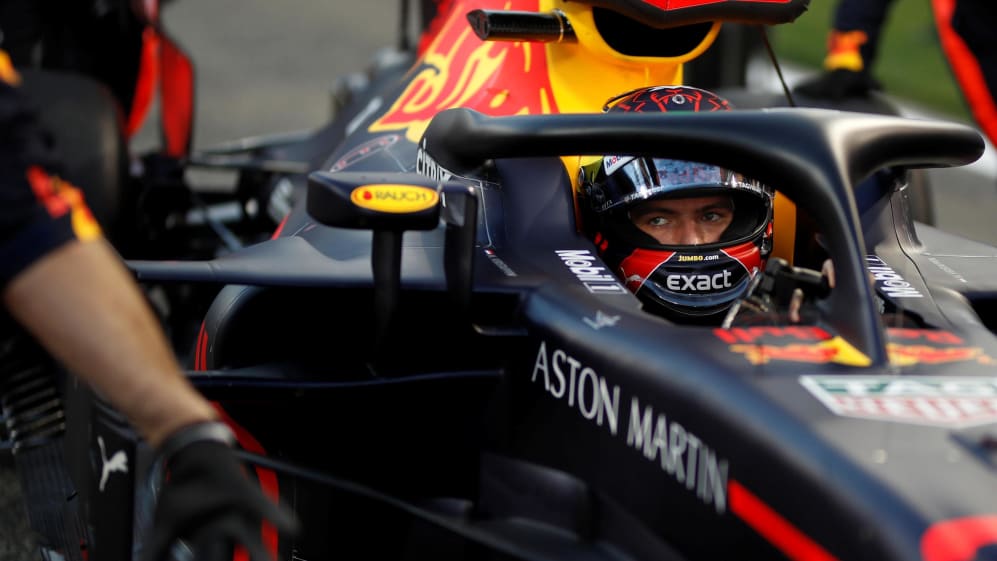 Max Verstappen scored 100 points in the final six races of last season. Only world champion Lewis Hamilton could equal that tally. That form, however, has been ominously absent so far in 2018, with incidents in each of the opening three races. But Verstappen is confident his fortunes will change, as Lawrence Barretto explains…
This is supposed to be a big year for Verstappen. The Dutchman committed his future to Red Bull until the end of 2020 late last year. It followed comments from Team Principal Christian Horner that signing on the dotted line would allow Verstappen to build the team around him and bring titles back to Milton Keynes.
But the Verstappen that lit up Grand Prix tracks around the world in the closing stages of the last campaign was nowhere to be seen in the first three rounds of 2018. In Australia, he spun when trying to pass Kevin Magnussen. It was very unlike him.
He crashed during Bahrain Grand Prix qualifying, blaming a sudden horsepower boost that Horner later admitted was down to an 'oscillating right foot'. Then in China, he threw away a chance at victory after clumsy overtaking attempts on Lewis Hamilton and Sebastian Vettel (as shown below).
A start to forget
Eighteen points from three races is a woeful total given Red Bull have a car capable of winning races in the right circumstances, as Daniel Ricciardo proved in China. That tally is also half that of Ricciardo, who won in Shanghai and lost a score in Bahrain because of an engine problem. So far, Verstappen has disappointed. Big time.
Horner said after the race that Verstappen was "too impatient" in China. Had he been more circumspect in launching his attacks, as Ricciardo was on his way to victory, we would most likely have been looking at a Red Bull 1-2 led by Verstappen and the headline of this feature would be a moot point. But that didn't happen.
Even his father Jos admitted "in some circumstances, Max just has to think more" when speaking on Dutch TV channel Ziggo's Peptalk show. But he added: "I don't want him to change his style".
Verstappen is adamant he won't do that. At arguably the best-attended media briefing of the day in Baku on Thursday, he was asked if he felt he was under more pressure now. "No," he said. "[I'll] just try again."
It's that refusal to let any hint of criticism get to him that will be key in helping him put this bad run of form behind him.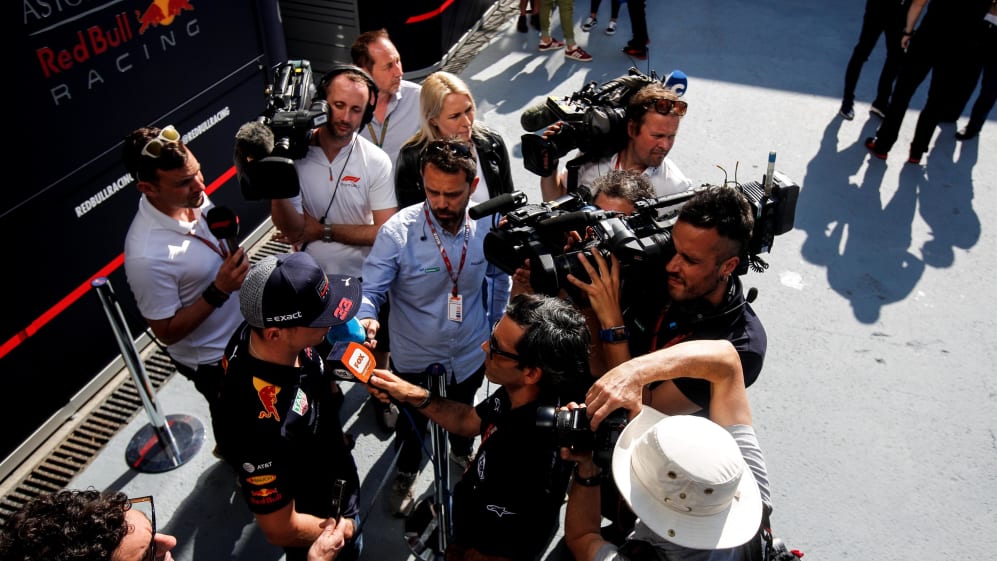 A willing listener
But that comment shouldn't be seen as him deflecting that there's an issue. In fact, he says that's quite the opposite. He knows there's a problem. And that's the first and the hardest stage to overcoming that problem.
"Nobody is perfect," he said. "You can always improve. I am very happy to listen and also improve like everyone else. These situations just make you a better driver at the end of the day.
"I speak to many people but of course my dad is the main person. I've spoken a lot with [Red Bull motorsport advisor] Helmut [Marko] as well, because he understands racing very well.
"And of course I have to look at myself. At the end of the day, I could speak to a lot of people, but it has to come from me so I have to understand myself.
"I've always been good at realising what went wrong and stuff.
"I apologised to Seb. You learn from these moments and I think you do anyway every race. But I guess a little bit more in China. Then you focus again on Baku. You prepare yourself very well and you try to do well here."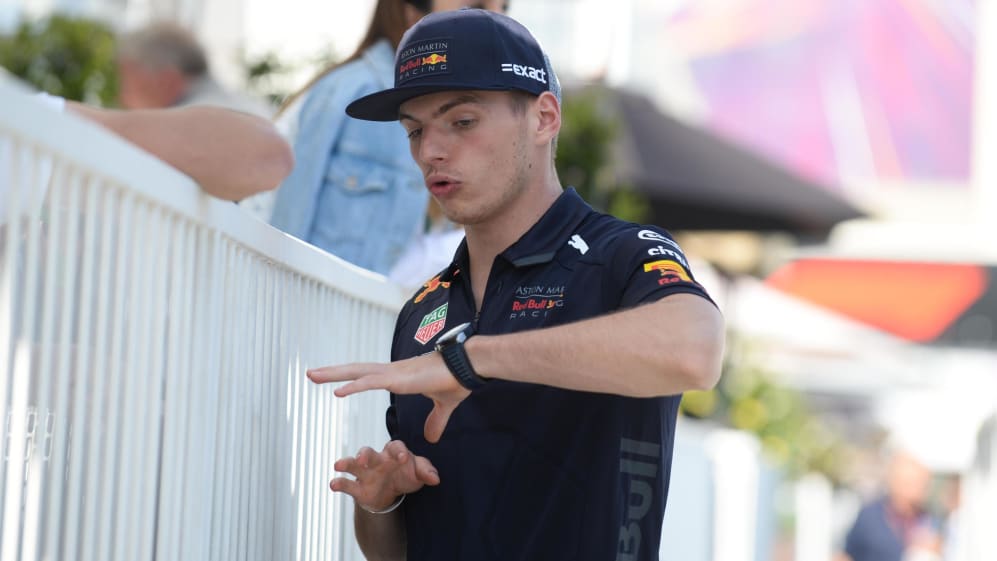 A change of approach
So, will he be more careful in the future? "I don't think I should approach it like that, because that's the wrong attitude," Max said.
"To just slow yourself down, just to not do anything and drive around, I'm not like that, I'm not here to fill up the field.
"I just want to be myself, you learn from yourself and that doesn't mean you have to drive slower, it actually means you have to drive faster. But may be with a little bit in control, and that's what I learned."
Hamilton said on Thursday that "the risks he is willing to take" are "great" and "make him the great driver he is". The reigning world champion says he will not change the way he has raced the Red Bull driver, despite their coming together in Bahrain (see video below).
That means we could be in for some titanic battles between the two this season and beyond. Only next time, Verstappen hopes he comes off better. Staying true to his promises of learning from his mistakes will be key to making that a reality.
Will he bounce back in Baku?
Right now, Verstappen's saying all the right things. And it's easy to forget that he is still only 20 years old, with more than a decade and a half, maybe even two, ahead of him in the championship should he want to race on. Time is on his side.
Verstappen is going through the kind of growing pains we all do. The difference is he's doing it in front of a global audience at the very highest level of motorsport. But that is a credit to what he has achieved in the junior formulae to put him in that position. So far, he's dealing with the criticism well – and that stands him in good stead moving forward.
It has only been three races. Hamilton used that turn of phrase when he said he was not concerned Mercedes haven't won a race yet. There are 18 more to go. The top four drivers are only separated by 17 points. Verstappen had a miserable start to last season, thanks largely to unreliability, but he responded maturely and had a stellar finish.
It will be harder to do this time, as the mistakes have been his fault, rather than the team's. But if he takes a podium or better here in Baku and follo