Feature
Thursday's Hot Topic: Why the Austrian heat and layout could be X factors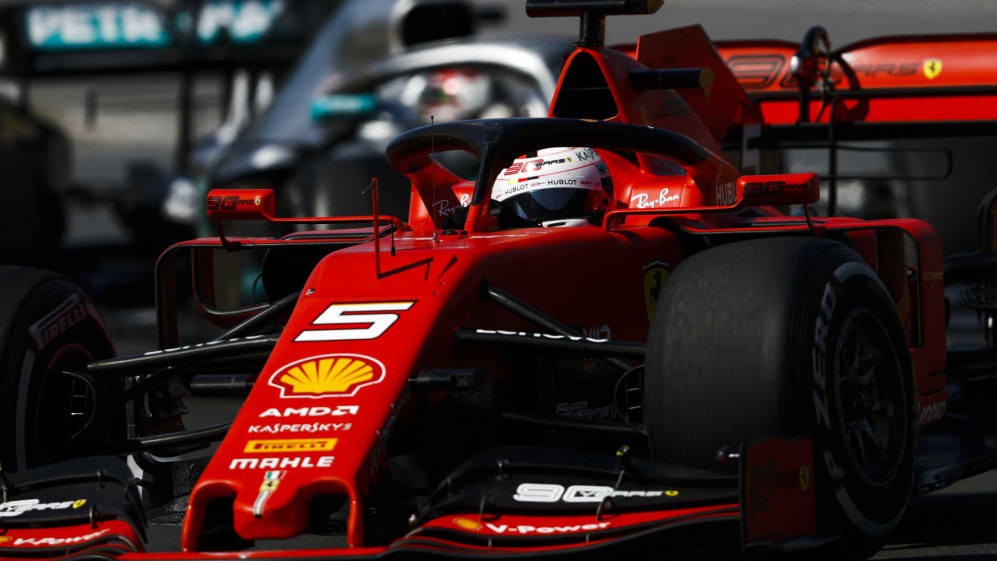 There was a British flavour in the Austrian Grand Prix paddock on Thursday as everyone was talking about the weather – and more specifically, how unusually warm it is at the Red Bull Ring, with temperatures hitting 34C. How could these scorching conditions – and the unique layout - influence this weekend's result?
Mercedes have been unstoppable so far this season, the Silver Arrows bang on target at each of the opening races, with Lewis Hamilton winning six and team mate Valtteri Bottas taking the other two. Quite simply, they have done the better job, reacting well to conditions and potential hiccups.
Heading to Austria, they are once again the ones to beat. Though Max Verstappen won last year's race, that was aided by the fact both Hamilton and Bottas retired, with the car having shown the pace for victory.
This is not the first time Ferrari have been touted as potential race win contenders, but the Scuderia have so far failed to deliver on that expectation
However, a few reliability issues have crept in at Mercedes during the last couple of weekends, with Toto Wolff saying the team performed "open-heart surgery" on the W10 in both Canada and France, having to taken the car to pieces to rectify a problem, which they ultimately did.
So it hasn't all been easy and Ferrari are right to feel hopeful. Admittedly, this is not the first time the Prancing Horse have been touted as potential race win contenders this season, but the Scuderia have so far failed to deliver on that expectation, most notably in Bahrain and Canada.
There is method in the argument that they will be strong here, though. Honestly.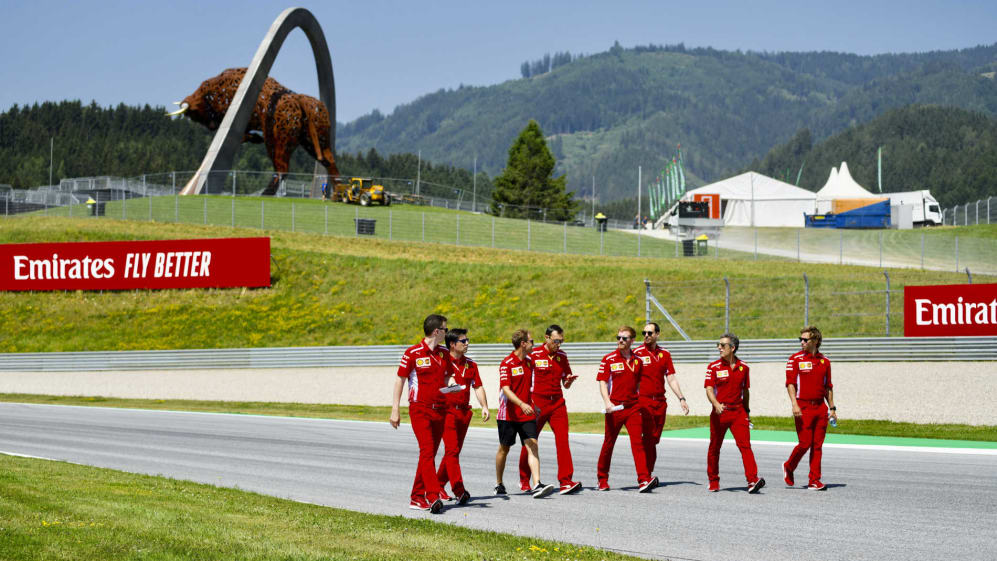 First, our data based on analysis of the races so far, suggests that Austria represents Ferrari's best chance of fighting Mercedes and contending for top honours. Part of that is down the Red Bull Ring's unique layout.
It's a short lap, with very few corners – separated by a flurry of short, fast straights that favour a strong power unit and power delivery over aerodynamics. It's here that Ferrari have the upper hand, their engine the class of the field as felt by most in the paddock.
Then there is the heatwave sweeping across Europe. Yes, it was hot at Paul Ricard – and Ferrari weren't able to contend with Mercedes – but they didn't have high altitude to deal with, too. This is the second highest race track on the calendar, behind Mexico, meaning air density is reduced. Teams will have to look at making tweaks to their bodywork to help with cooling.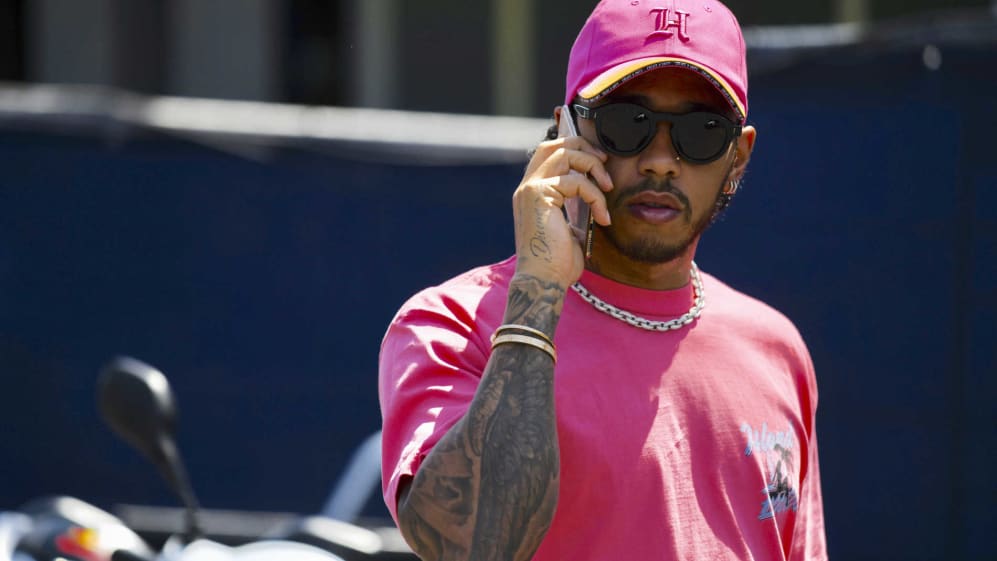 The Ferraris are going to be close – it'll be interesting to see where we stand with them
"It's very, very hot here, and around 700m in altitude," said Hamilton. "There's only 10 corners, but the car's always on the limit in terms of cooling. The cars are heavier this year, so the brakes are going to be even worse. They end up having to open up the car to get cooling, and that's always worse for the car aerodynamically - so you lose performance. Some teams have to do it more than others. It's going to be an interesting weekend.
"I don't know how we're going to do. The Ferraris are going to be close, so I don't know, their car works differently on different tracks, so it'll be interesting to see where we stand with them. And Red Bull were quick here last year, so it will be interesting to see how they do as well."
The fact the track, at 4.318km, is short, with laps taking just over a minute to complete, is a factor, too. That naturally closes up the field, which means the battle for pole position, at the very least, should be a closely-fought affair. Rarely have Ferrari managed to put pressure on Mercedes on a Saturday afternoon – but could the combination of factors above be what they need to thrive?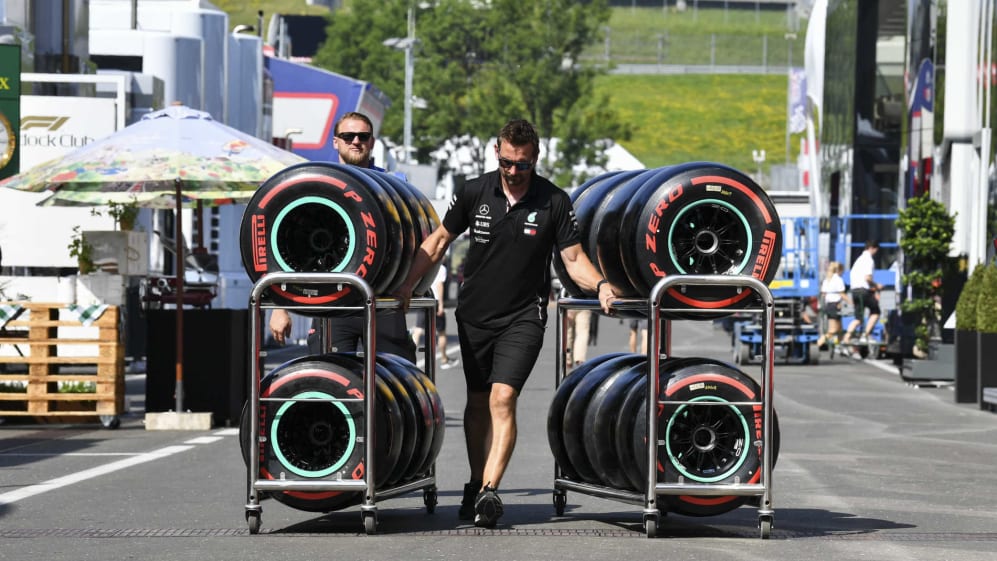 It seems the top teams will attempt to get through Q2 on the medium, and avoid the soft altogether
And what of the Pirelli tyres? With only two left-hand corners – and those turns being two of the most demanding in terms of energy the cars put through the tyres – this could be an issue for the drivers, as they'll find they have loaded tyres that are pretty cold as they tackle them.
Last year, all the drivers struggled with the tyres, in particular trying to make the rear-left go the distance, with Sebastian Vettel saying on Thursday in Austria that "Mercedes struggled a bit more than others" – though he did caveat that with the fact this year's tyres are different, featuring a thinner tread.
READ MORE: The favourites for pole, points and victory in Austria
In France, the top teams stayed well clear of the soft for the race, with those who were forced to start on it trading the red-walled rubber in quickly. Speaking to teams in the paddock on Thursday, it seems the top teams will aim to do the same again in Austria, attempting to get through Q2 on the medium, and avoiding the soft altogether – especially given the warm conditions are likely to make them even trickier to handle.
Racing Point's Lance Stroll reckons "it's going to be a bit of a mystery on Sunday" regarding how the tyres are going to react. A challenge for the teams is gathering data on those warm conditions, because while it's a scorcher at Spielberg on Thursday, at 34C, Friday is set to be 7C cooler, and Saturday 9C cooler, before creeping back up to 32C on Sunday afternoon.
For once, the British obsession with talking about the weather isn't so weird, as the conditions predicted for the next couple of days in the Styrian hills could set the scene for a thrilling Grand Prix weekend…