Feature
FORM GUIDE: The favourites for pole, points and victory in Austria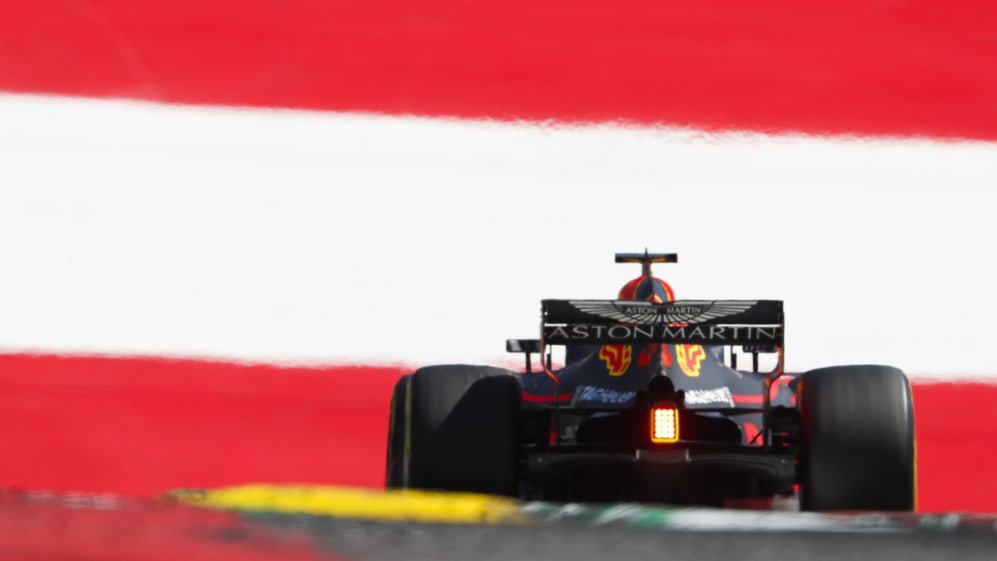 As Formula 1 takes to the hills for the 2019 Austrian Grand Prix, here are the drivers we think stand the best chance of having a decent weekend at the Red Bull Ring.
Who's the top tip for pole?
Valtteri Bottas' season has drifted slightly off-course after his banging start, with the Finn now not having won a race since Baku in April – and not having been on pole since Spain one Grand Prix later. But things are looking good for a reversal of fortunes in Austria.
Bottas and Lewis Hamilton are tied for Red Bull Ring pole positions with two apiece. But Bottas has arguably the more impressive qualifying record here, having started on the front row for Williams in 2014 (missing out on his first pole by just 0.087s), while he's outqualified Lewis Hamilton in their last two years together as team mates here, securing consecutive pole positions – the only track where he's ever taken multiple poles.
If, however, Ferrari get some form together – and we'll explain why there's a decent chance of that happening below – look out for Charles Leclerc. Austria is one of his favourite tracks on the calendar, with Leclerc taking pole in both GP3 and F2 here. After a confidence-restoring showing in France, could the Monegasque secure a second career pole in Austria – and Ferrari's second in three races?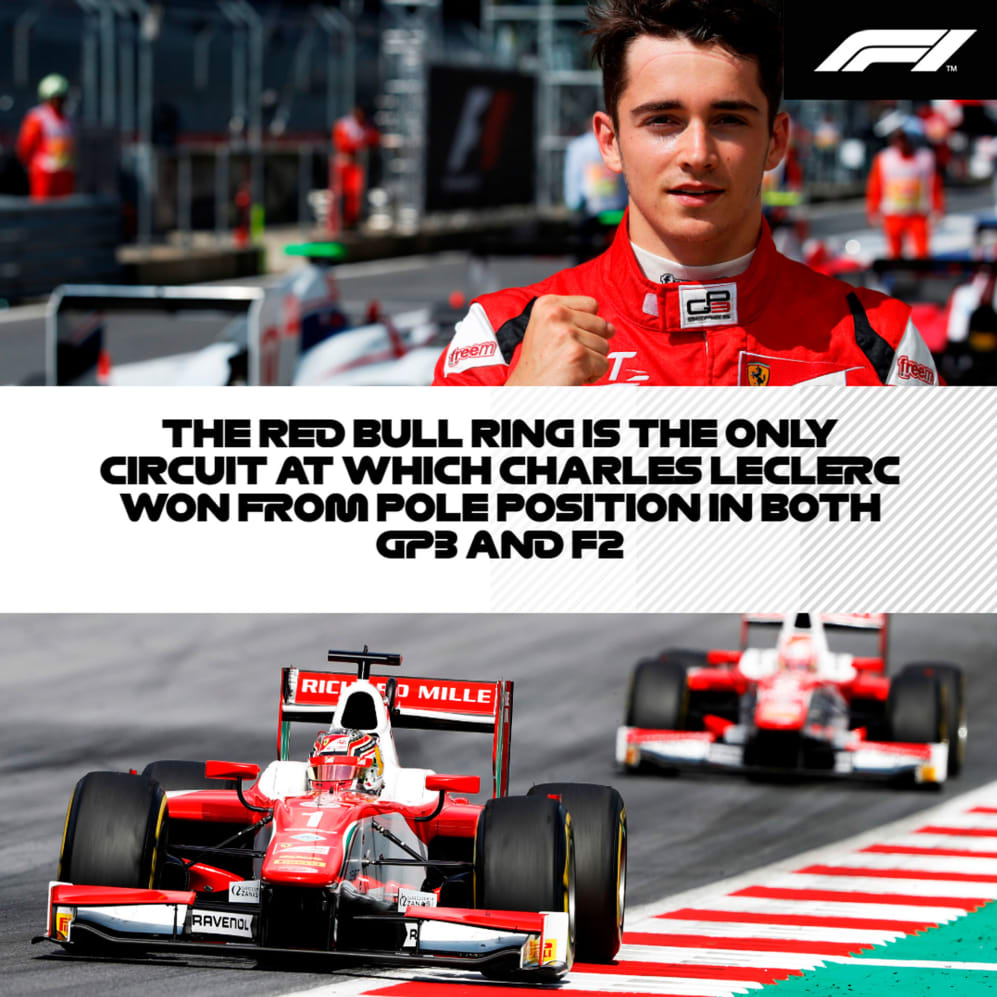 Who's looking good for the win?
That's largely a question of how the Ferraris perform at the Red Bull Ring. As witnessed in recent races, the Scuderia lose out to Mercedes the most in slow speed corners – but analysis from France suggests that in medium and fast corners, and down the straights, it's Ferrari who have the advantage.
That performance profile could be a decent match for the Red Bull Ring, with the first half of the lap made up of three power-rewarding straights, while the second half is a mixture of low and medium-speed turns. That means that, theoretically, if Ferrari can maximise their power in the first part of the lap, it could then be nip and tuck between them and Mercedes in the second part. Advantage: Ferrari (well, that's the theory anyway).
WATCH: Re-live last year's race in Austria
But if Ferrari can be on the pace, expect either of their drivers to be able to get the job done – although it's worth noting that, despite having been on the podium the previous two years, Sebastian Vettel has never won here (but hey, first time for everything, right?).
And while it's true that Mercedes have dominated the race here since the track returned to the calendar in 2014 – with a double-DNF last year a mere blip that ruled out an almost certain Silver Arrows victory – there's a suspicion that the W10 may have to play second fiddle to the SF90 this weekend. Could we, after nine races, finally see Ferrari get that pesky win?
Who's a podium outsider?
Max Verstappen may be the most recent winner here – but in truth, had Bottas and Hamilton not retired last year, it's likely the Dutchman would have been third – and probably a reasonably distant third at that. Ironically, Red Bull's own track tends not to reward their downforce-focused design philosophy – but if Verstappen can scrape together his third podium in four years here, that would represent a decent Sunday for him. And if Pierre Gasly can get on terms with the RB15 and take his first F1 podium in front of his Red Bull paymasters, that would represent a very decent Sunday for him, following a disappointing home Grand Prix.
In terms of non-top three teams netting podiums, it's only happened once, when the superior Mercedes grunt in the Williams cars in 2014 allowed Bottas to convert his front row start into third place at the flag. Could it happen this year? If it did, we'd predict the McLarens to have the best chance. Their Renault engines are putting out decent power these days, while FP2 analysis in France actually gave McLaren the edge over Mercedes in medium speed corners… which could make things spicy.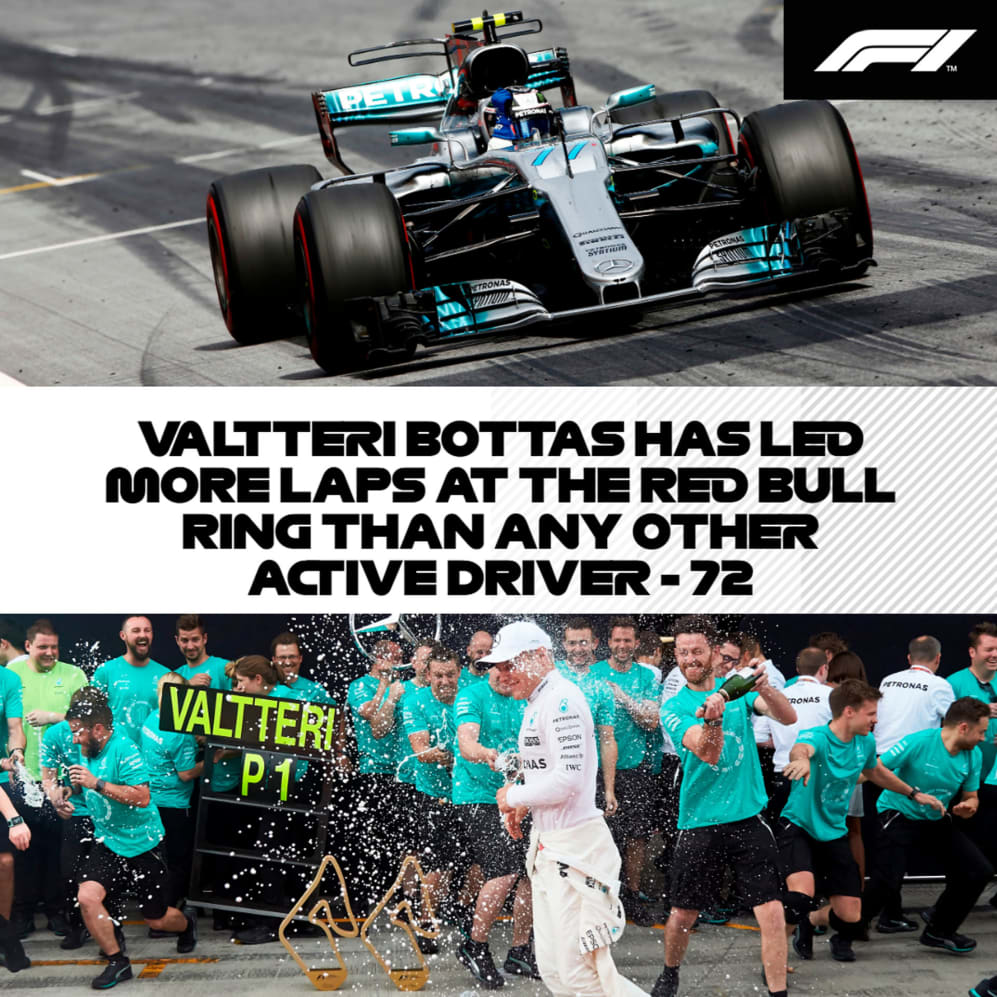 Who'll hoover up any points on offer?
McLaren aside, the Red Bull Ring remains the only track on the calendar at which Romain Grosjean has scored in all three years that he's been with Haas – with the Frenchman finishing an astounding fourth for the American team here last year (with team mate Kevin Magnussen fifth too) to net his first points of the year. So, with the usual Haas-y caveat of 'If they can get their tyres in the right operating window', Austria could represent a decent chance for both Haas and Grosjean to get their seasons back up and running again.
Elsewhere, the canny Sergio Perez has finished seventh the previous two years in Austria, and in the points here every year bar 2016, while over at Renault, Daniel Ricciardo and Nico Hulkenberg both have form in Austria – Hulkenberg scoring a front row start in 2016 for Force India, while Ricciardo claimed a podium for Red Bull in 2017 – meaning that they'll be worth watching in the improving Renaults.
Win a star-spangled trip to this year's Formula 1 United States Grand Prix in our free-to-enter competition.
F1 Play gamers are being given the chance to enjoy the thrills of the sport first-hand in our free-to-enter competition.
If you can correctly predict all of the outcomes in the next round of F1 Play you will win a VIP trip for two to the Circuit of The Americas for the race weekend of November 1-3.
You will arrive in style with flights to Austin, Texas from anywhere in the world, accommodation in a top-class Hotel, transport to and from the circuit where your VIP Paddock Club passes will give you: Prime viewing, Paddock Tours and Pit Lane access as well as fine dining hospitality and champagne bars.
It's the opportunity of a lifetime so don't miss out – make your predictions now!