Title race 'like a chess match' - Hamilton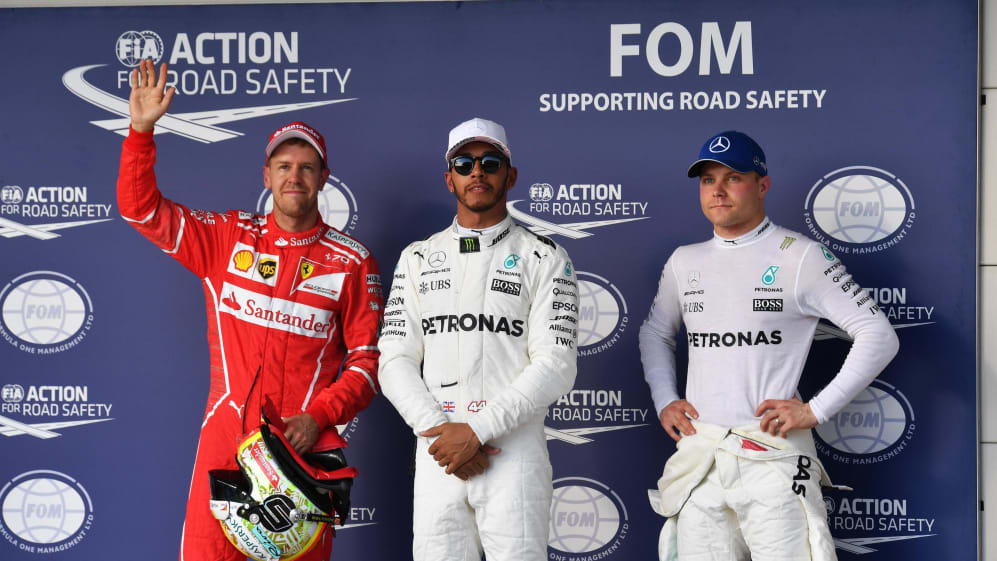 United States polesitter Lewis Hamilton says he's not expecting to win the title in Austin on Sunday, adding that he expects the battle for the 2017 drivers' crown to go down to the wire.
The Mercedes star entered the weekend 59 points clear of Ferrari rival Sebastian Vettel in the standings, and will seal a fourth world title if he claims victory and the German finishes the race sixth or lower.
However, with Vettel starting alongside him on the front row at The Circuit of The Americas and expected to mount a serious challenge for victory, Hamilton says the thought of clinching the crown is not on his agenda.
"It's a bit like a game of chess," the Briton mused. "Obviously right now it's check [mate] but there's still a long, long way to go.
"There's still a hundred points available. Sebastian and his team are going to be working as hard as they can, as are we. Who knows? It's going to go to the wire I still think.
"In the next four races, I think they [Ferrari] are going to give it a great shot and I'm going to do my utmost to try and defend - and not only defend but really maximise and win these races.
"I want to win these races, that's what I'm working towards and naturally, in winning races, points come and championships are won so that's what I'm here to do."
For his part, Vettel said his approach was "pretty straightforward":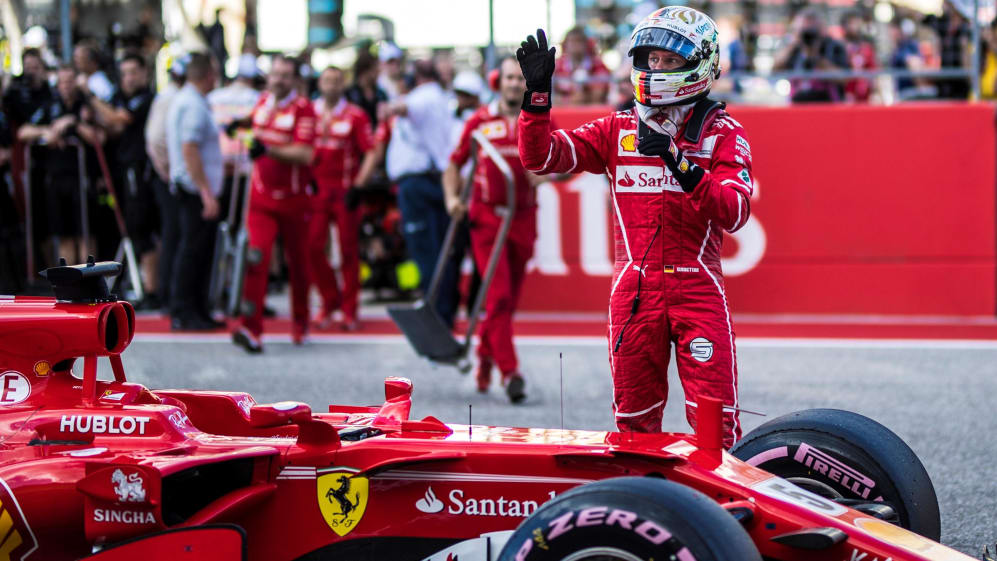 "I think we have to win and then we see what happens. Obviously we are not in the position that we would like to be, but still we have a chance, so we go for that and it's pretty straightforward.
"We have the car - we had the car to win the last three races, didn't happen - so I don't see why the next four races we shouldn't have the package to win. So we start tomorrow."
Vettel has endured a far from ideal weekend so far, with problems on Friday limiting his running in FP2 and necessitating a change of chassis ahead of FP3.
Asked how much race preparation he was able to do in final practice, Vettel said: "Not much. Obviously, we had a touch of a small long run, I think two timed laps, so we're missing a bit.
"As the season progresses everybody gets better in terms of reading the sessions, understanding the tyres so I don't think we're in any weaker position. It would have been nice to do more laps but the little laps that I had this morning were fine.
"I think we know what we need to do. Now we see what the conditions are like. It's supposed to be a bit cooler, we'll see what the wind does. We have to react to those. That's far more important that maybe what we've missed, because that has an impact on how your balance is in the first stint and then how you are able to feel the car push or not and then put pressure on whoever's in front."
"I'm looking forward to a good race with Sebastian and Valtteri [Bottas]," added Hamilton. "This is a track where you can follow a lot closer and even overtake as that race me and Sebastian had back in 2012 here, which was great, but I don't plan on him getting that close but we shall see. I think we will be okay tomorrow."