'To win nine in a row is insane' – The paddock reacts to Verstappen's record-equalling drive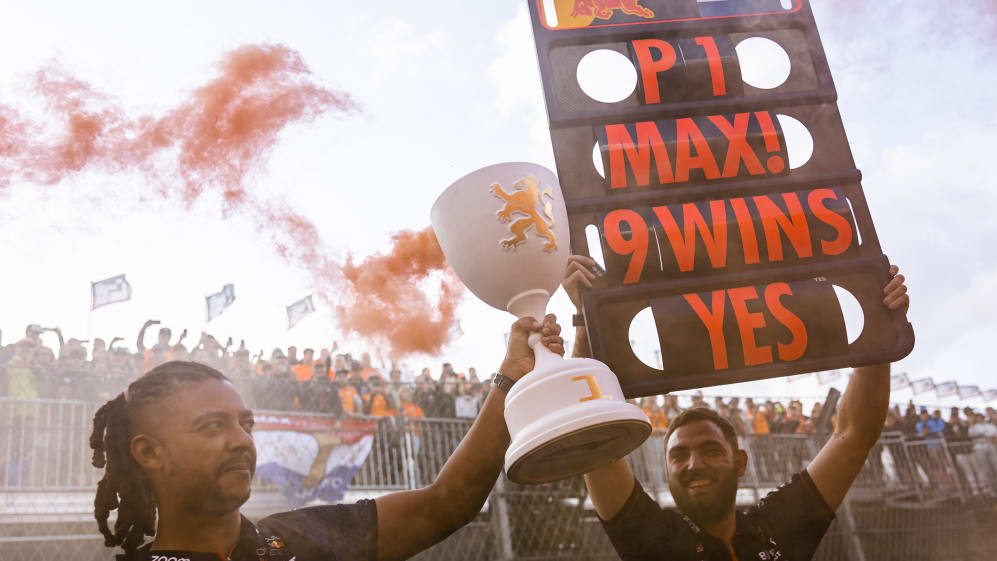 The Dutch Grand Prix threw everything possible at Max Verstappen on Sunday, from heavy rain to difficult strategy calls, overtakes that must be made, back markers to negotiate and a couple of Safety Car restarts too. But nothing could derail his record-equalling charge, as the Dutchman picked up his ninth straight F1 victory – and at his home race to boot.
It's a feat that has only been done once before, by Sebastian Vettel a decade ago, also in a title-winning Red Bull car. Many thought it was a record that would never be matched, but such is the dominance of Verstappen and his RB19, that now the talk has turned to whether he will break the record next weekend in Monza.
READ MORE: 'I'm incredibly proud' – Verstappen overjoyed as he makes more F1 history with hard-fought Zandvoort win
It's an achievement that has plenty of Formula 1 figures highly impressed – even some of Verstappen's on-track rivals.
"To have achieved nine victories with Sebastian was very special," said Red Bull boss Christian Horner. "It was something I never thought we'd end up repeating so to be sitting here with Max having replicated what Sebastian did 10 years ago is very special.
"What's impressed me most this weekend – you guys have seen all the pressure that Max is under, and the expectation of 100,000 Dutchies here and a lot would have cracked under that pressure today and he kept his composure and delivered as he's done so many times."
READ MORE: Gasly hails 'massive motivation boost' for overhauled Alpine after 'insane' run to P3 at Zandvoort
Verstappen famously says he doesn't race for records, saying he is "just here to win in the moment" – but Horner believes this one matters.
"I think quietly, he's very proud of what he's doing and achieving. The record that Sebastian [Vettel] did in 2013, to win nine in a row is insane and so to have done it in the same team with another driver, it's not something any of us could have ever envisioned."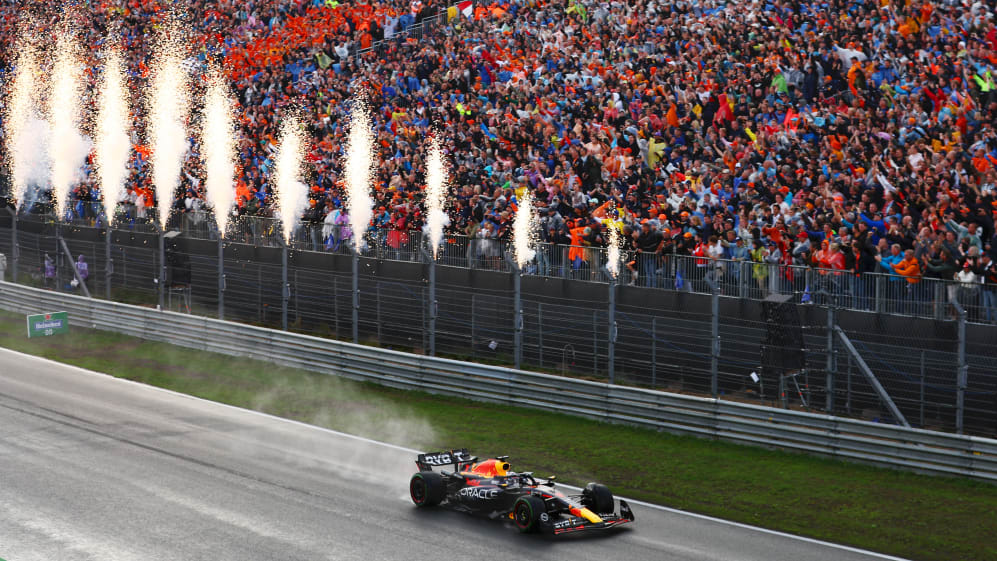 Verstappen's former team mates were also full of praise for what he has achieved, with Pierre Gasly - who shared the podium with the Dutchman on Sunday and raced with him at Red Bull in 2019 - turning back the clock to their karting days.
"It was clear already from the very young age, when we raced in karting the hype around him was already very different to any other drivers. So yeah, it was clear going up the ranks that there was more attention, more focus, driven by the name, the performances – it was no surprise and the way that he came to Formula 1 and performed."
READ MORE: 'We would've been challenging Max' – Hamilton and Russell reflect on costly opening few laps in Zandvoort
Carlos Sainz raced alongside Verstappen at Toro Rosso in 2015 and 2016, and the Spaniard was very quick to call the Dutchman "a special talent".
"Max is driving at a very high level," he said. "He obviously also has a bit of margin to do a mistake here and there and still win the race. But he's not doing any big mistakes. Red Bull is not doing any mistakes and they deserve to have the success they're having."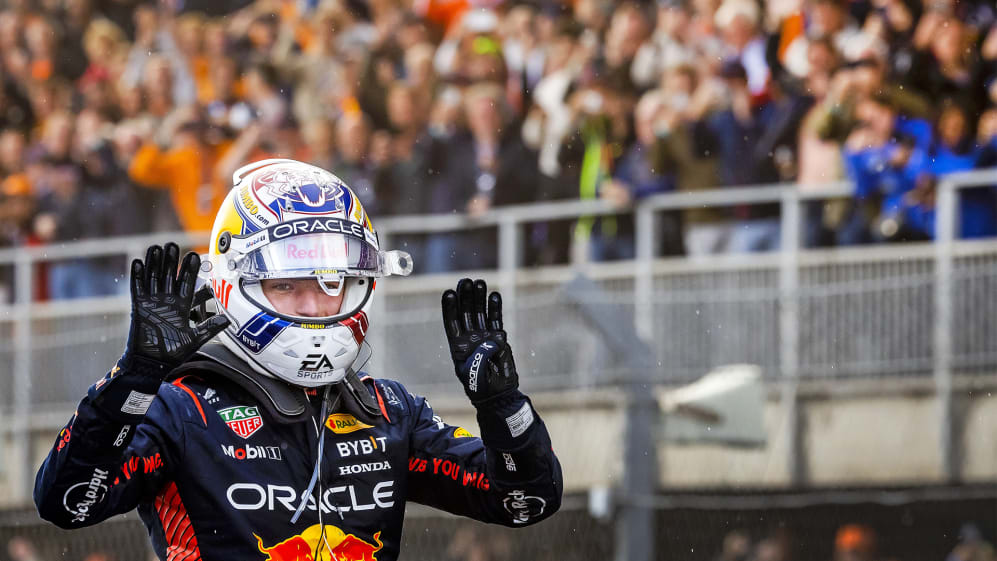 Even two-time world champion Fernando Alonso – normally not shy about his own level of talent – questioned whether or not he could replicate Verstappen's standard of performance and consistency week in week out.
"It is underestimated sometimes what Max is achieving," he said after the Dutch Grand Prix. "I think days like today, I felt that I was at my best and have been giving 100% of what I felt and my abilities in a racing car, but maybe in Spa I was not at that level, or in Austria or something like that.
"So you always feel that there is room to improve and you are not 100% happy with yourself, as I am today. And I think Max is achieving that 100% more often than us at the moment – than any of the drivers – so that's why he's dominating."
FACTS & STATS: Alonso beats Schumacher record for longest first-last podium interval
Even Sebastian Vettel – the man whose record Verstappen is on the brink of breaking outright – is apparently happy to watch the Dutchman's success.
"I think at five wins in a row or something, Seb texted me and said 'well done, keep it up' and something like 'you're going to do it'," Verstappen revealed.
Vettel wasn't wrong – but now attention turns to whether Verstappen can break the record outright in Monza, and just how many more victories he can add to his tally this season.