Today has been a nice turning point - Verstappen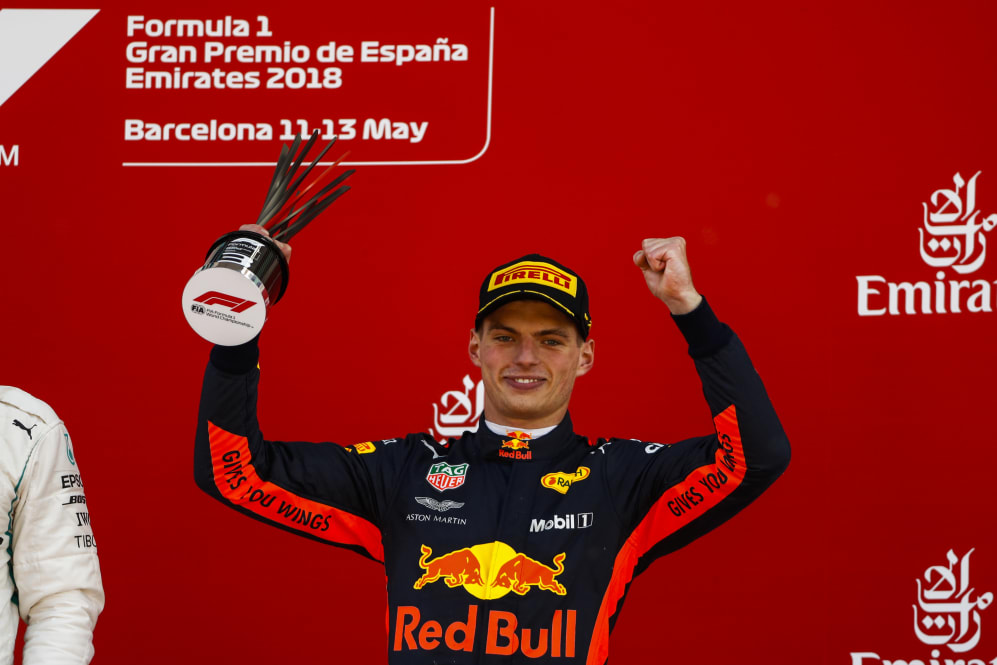 Coming into Spain, Max Verstappen was a man under pressure. In each of the first four races of the season he'd been embroiled in an incident, spinning in Australia before successive crashes with rivals in Bahrain, China and Azerbaijan.
But on Sunday in Barcelona, the Dutchman delivered an answer to his critics, surviving yet more contact to collect third place and score his first podium finish since winning in Mexico last season.
Unsurprisingly, Verstappen said he hoped the result was a sign that his fortunes are changing at last.
"I always feel quite good on this track and today has been a nice turning point after the first few races where it hasn't gone to plan," he said.
"To come back and get on the podium is really nice. The car behaved really well all race on both soft and medium tyres. It felt balanced and had good pace so I was confident I could push on and achieve a good result."
Having started fifth, Verstappen maintained that position in the early stages of the race, but moved into podium contention when first Ferrari committed Sebastian Vettel to a two-stop strategy – in contrast to the other front-runners – and then the other scarlet car of Kimi Raikkonen hit technical trouble.
The Red Bull driver was then able to keep Vettel behind in the closing stages, despite the German having the advantage of fresher rubber.
"We lost a bit too much time at the beginning behind Kimi and it would have been hard to overtake him," Verstappen explained. "We got a bit lucky with him having the problem and therefore allowing us to get an extra place and increase our speed.
"After that I could settle down and concentrate on my own race. I saw Sebastian approaching but I knew I had relatively fresh tyres so it would be hard for him to overtake, this allowed me to manage the situation quite well."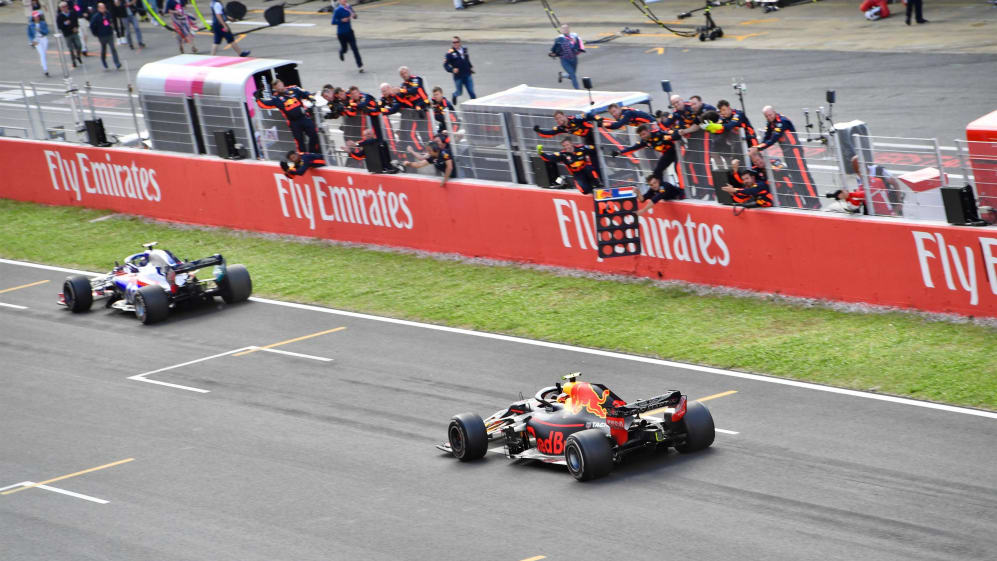 Today has been a nice turning point after the first few races where it hasn't gone to plan. To come back and get on the podium is really nice
The situation was complicated, however, when Verstappen lost part of his front wing while running behind Lance Stroll's Williams during the Virtual Safety Car period.
"I knew we were getting very close to getting restarted and suddenly he [Stroll] slowed down and with the cold tyres I couldn't avoid him anymore you know, sliding on the fronts.
"I lost a little bit of my front wing and it didn't seem to affect me that much at high speed, but braking into the hairpins it was easier to lock [the tyres]."
Red Bull brought a substantial upgrade package to Spain, including revised sidepods and bargeboards, and Verstappen said the RB14's performance, particularly in Barcelona's twisting final sector, bodes well for the next race on the schedule.
"It's never enough but it's a good step," he said. "For sure what we brought all worked so that's always good, it worked in the areas we wanted it to which is overall performance not necessarily front or rear. And you could see the last sector was very strong all weekend so that is of course very positive for Monaco.
"How far are we off [Mercedes and Ferrari]? I don't know, it's a bit difficult to say. Some tracks it's a bit closer, some tracks it's a bit further away, just also depends on how long the straights are. Of course we have to keep working on our car but of course I hope that at one point as well that we get some performance from the engine."
With his first rostrum of the year – which was Red Bull's 150th in F1 – Verstappen moves up two places to P6 in the drivers' standings.
"It will be a good confidence boost for him," said Red Bull team principal Christian Horner. The question is, can Max follow it up in Monaco?