Feature
TOP 10: Ferrari bombshells in F1
The news that Maurizio Arrivabene would stand down as Ferrari Team Principal for the 2019 Formula 1 season, to be replaced by current Technical Director Mattia Binotto, was big. Really big. It was, dare we say, a bombshell. But Ferrari have, without doubt, the richest history of bombshells of any team in the F1 paddock. We've collected 10 of the most explosive here, and given them a bombshell rating out of 10. Enjoy the most dramatic off-track moments from the Scuderia's, er, operatic past.
Prost sacked for calling his car 'a truck'
After a strong first season at Ferrari in 1990, 1991 should have been even better for Alain Prost. But having won five races the previous year, Prost won a grand total of zilch in 1991, as the relationship between the Frenchman and Ferrari turned toxic.
The team refused Prost's request to start the Spanish Grand Prix on slicks – "If I'd had them, I could have won," fumed Prost to the media after the race – while at the proceeding Grand Prix in Japan, the shock absorbers failed on his 643, leading Prost to tell reporters that his car had been "like a horrible truck to drive." That was enough for the Ferrari management to humiliatingly give the Frenchman the flick with one race of the season left to go, his place taken by Minardi's Gianni Morbidelli in Australia.
Bombshell rating: 8/10 – Insulting a Ferrari F1 car in any era never goes down well, a lesson that Prost found out the hard way.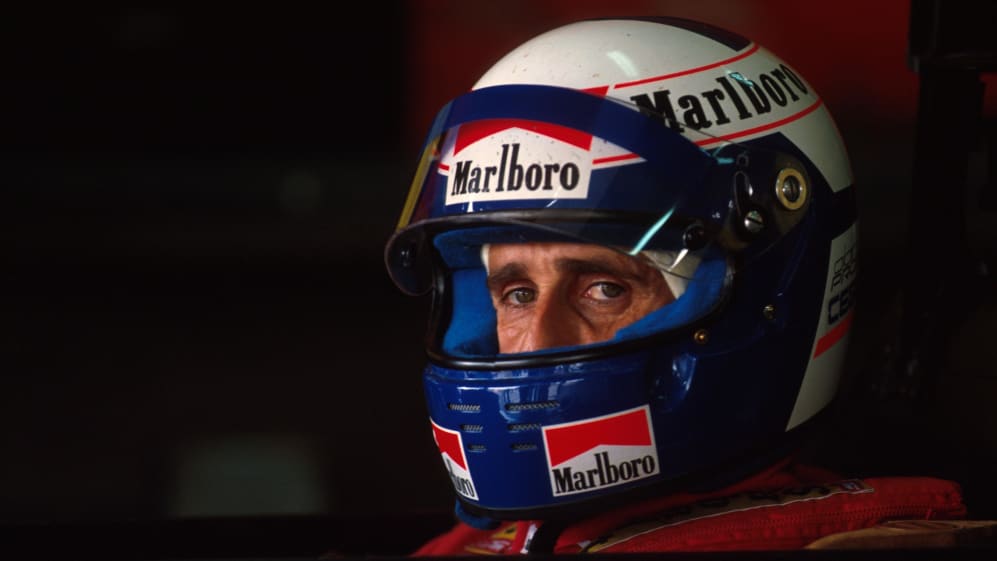 Lauda leaves before the end of the season after claiming title
Niki Lauda became disgruntled with Ferrari following his near life-ending crash at the 1976 German Grand Prix. As he'd lain in hospital fighting to stay alive, Enzo Ferrari had drafted in Carlos Reutemann – a driver Lauda didn't like at the best of times – to compete in the Austrian's place at the Italian Grand Prix. When Lauda announced that he, too, planned to drive at Monza, Ferrari opted to run three cars rather than withdrawing Reutemann – the battle-scarred Lauda brilliantly qualifying ahead of both the Argentinian and regular team mate Clay Regazzoni on his return to racing.
Ferrari then ratcheted up the tension by pairing Lauda and Reutemann together for the 1977 season. It was enough to convince Lauda to look elsewhere. He duly claimed the 1977 title, announced he was leaving for Brabham and then, when Ferrari revealed that it would run Lauda's 1978 replacement Gilles Villeneuve in a third car for the last two races of the season, decided he'd had enough and departed early.
Bombshell rating: 8/10 – Can you imagine Lewis Hamilton winning the title and then walking out on Mercedes two races early? Or Mercedes letting him?!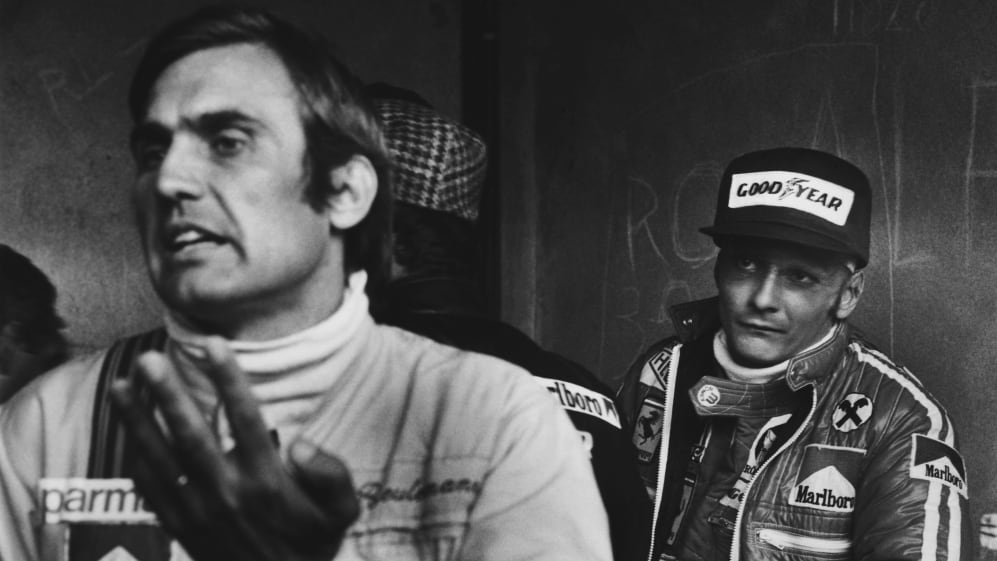 Mansell announces his retirement midway through 1990
Nigel Mansell may have been one of F1's bravest drivers on track, but he had one fatal flaw: a highly-developed victim complex. And it was this weakness that team mate Alain Prost spent the 1990 season ruthlessly exploiting. With Prost having worked hard to get the Ferrari mechanics on his side, at that year's British Grand Prix, Prost and Mansell's chassis were switched behind Mansell's back, a move that would prove to be the final straw in Mansell's fractious relationship with the Scuderia.
Mansell qualified the Prost car on pole, but once the gearbox had packed up during the race, the Englishman went straight to the media and announced out of nowhere that he would retire from F1 at the end of the season. A bombshell, for sure – but Mansell had one more surprise in store. Ten days after the Italian Grand Prix – where he explicitly reiterated to journalists that there was no chance he'd be in F1 in 1991 – he announced that he would, in fact, be in F1 in 1991, with Williams.
Bombshell rating: 9/10 – The equivalent of Sebastian Vettel announcing after his 2018 German Grand Prix crash that he was quitting F1, then changing his mind and going back to Red Bull instead. Crazy stuff.
Alonso quits Ferrari for McLaren
Following three seasons in which neither Kimi Raikkonen nor Felipe Massa had convincingly filled Michael Schumacher's shoes (despite Raikkonen's 2007 title and Massa's 2008 near-miss), Fernando Alonso was seen as the man who could lead Ferrari back to their early-noughties pomp. He nearly did, too, losing out on adding two more world championships to his collection by just nine points (five in 2010, four in 2012) as the Sebastian Vettel/Red Bull juggernaut came on song.
In truth, though, Alonso's strong performances at Ferrari owed much to his spectacular ability managing to transcend less spectacular machinery. Frustration at that machinery reached a peak at the 2013 Hungarian Grand Prix, where Alonso told journalists that his ideal present for his 32nd birthday would be "someone else's car." Things deteriorated from there, and Ferrari's underwhelming first turbo-hybrid offering, the F14 T, proved too much to bear for the Spaniard. Despite the two years left on his contract, he announced that he was offski – and with nowhere left to turn to, Alonso found himself driven back into the arms of McLaren, the team he'd ignominiously departed in 2007 after just one season.
Bombshell rating: 9/10 – In 2010, it seemed inconceivable that Alonso and Ferrari's relationship would end so badly four years later. More inconceivable, however, was the idea that Alonso would end up back at McLaren...
Ferrari's threat to quit F1 backfires on Luca di Montezemolo
Engine changes, budget caps, profit sharing – all are issues that have caused Ferrari to threaten to quit F1 this millennium. But in 2014, Ferrari Chairman Luca di Montezemolo's critique of the sport would come back to bite him. After Ferrari endured a disheartening start to F1's turbo-hybrid era, Di Montezemolo – who'd been team manager at the Scuderia in the '70s and led their revival in the '90s – had told the Wall Street Journal during an interview in June 2014: "F1 isn't working."
Fiat Chrysler CEO Sergio Marchionne, however, clearly thought it was Di Montezemolo that wasn't working, and following Ferrari's dismal run of form – Alonso would finish the year in sixth place in the drivers' standings, Raikkonen a lowly 12th – it was announced in September that Marchionne would replace Di Montezemolo as Ferrari Chairman. "Sports results are absolutely fundamental for Ferrari and Luca knows that as much as I do," Marchionne ominously told the media just days before the Di Montezemolo ousting. "Winning is part of the company's DNA and that must continue."
Bombshell rating: 7/10 – Replacing Di Montezemolo after 22 years at the helm of Ferrari was a seismic shift for the Scuderia, just as Marchionne's tragic passing was in 2018.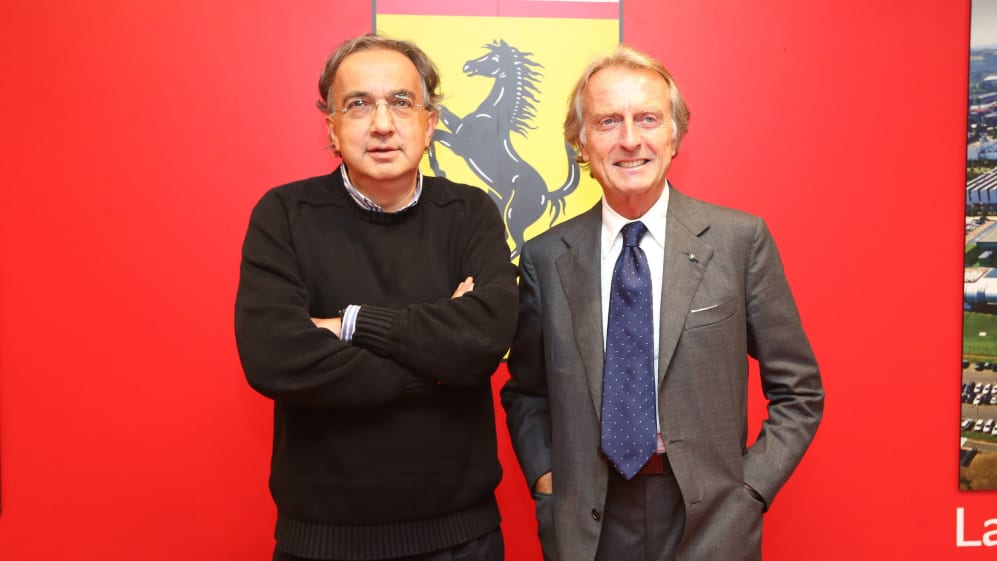 Mattiacci sacked as Team Principal after seven months
In April 2014, the headlines ran: 'Why Ferrari chose Marco Mattiacci to replace Stefano Domenicali'. By November of that same year, the headlines were: 'Why Ferrari F1 team dropped Marco Mattiacci for Maurizio Arrivabene'. The seven months in between had been a disaster for Ferrari on track, but Mattiacci was credited in part with putting in place a recovery plan that saw Sebastian Vettel arrive at the team for 2015 (and win his second race in red, to boot) as well as carrying out some shrewd restructuring. So what had happened?
In the paddock, it was believed in some quarters that Mattiacci's lack of F1 experience – the 'clean slate' quality that had led to the former Ferrari North America CEO getting hired in the first place – ended up contributing to his downfall, while whispers too suggested that his forthright management style irked then-F1 boss Bernie Ecclestone. With Arrivabene seen as someone who could more delicately tread F1's political lines, the former Phillip Morris marketing man got the gig.
Bombshell rating: 6/10 – Bumped off after seven months of doing a decent job... Mattia Binotto will hope to avoid a similar fate to Mattiacci when the buck stops with him in 2019.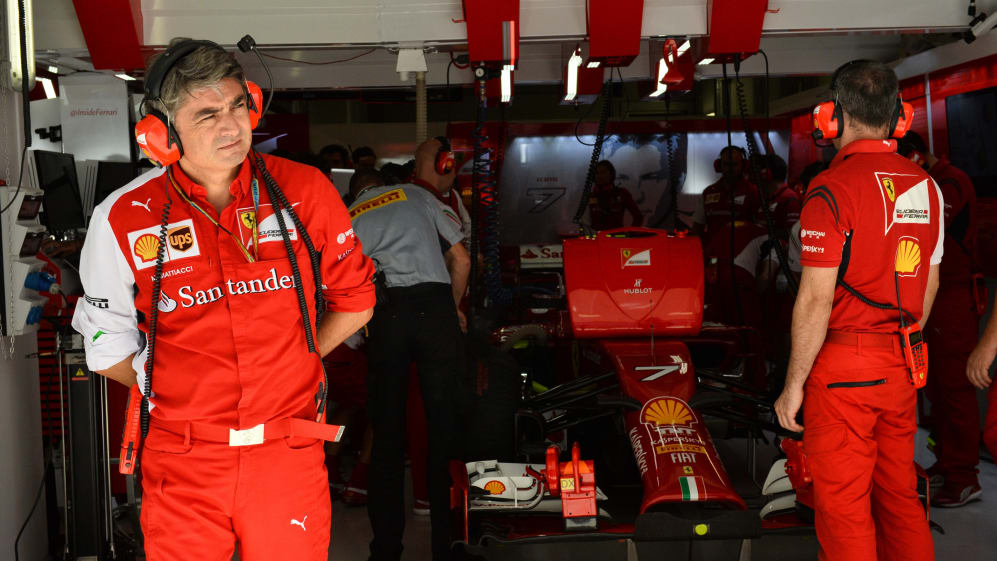 Surtees exits Ferrari mid-season
Having won the 1964 world championship for the team, by 1966, the honeymoon period between John Surtees and Ferrari had well and truly ended. At the season-opener in Monaco, a disgruntled Surtees was forced to slug around the Principality in the heavy, V12-engined 312 as team mate Lorenzo Bandini was handed the ideal-for-the-job V6-engined 246. Then at the following race in Spa, Surtees won brilliantly from pole position in appalling conditions only to receive an earful from team manager Eugenio Dragoni for having let a Maserati-engined car run in front of him for part of the race.
Things came to a head at the Le Mans 24 Hours a week later. Dragoni, playing to Fiat boss Gianni Agnelli, opted to let Agnelli's nephew Ludovico Scarfiotti start the race instead of Surtees, destroying the team's carefully thought-out strategy to break the mighty Ford GT40s. Incensed, Surtees – a tough customer at the best of times – refused to compete. The following Wednesday, he drove his Ferrari 330 GT road car to Maranello and, after meeting with Enzo Ferrari, announced his decision to leave the team.
Bombshell rating: 6/10 – Enzo Ferrari may have maintained that drivers were as replaceable as lightbulbs, but 'Il Grande John' was not just any driver, and his departure signalled the beginning of a three-year slump for the Scuderia.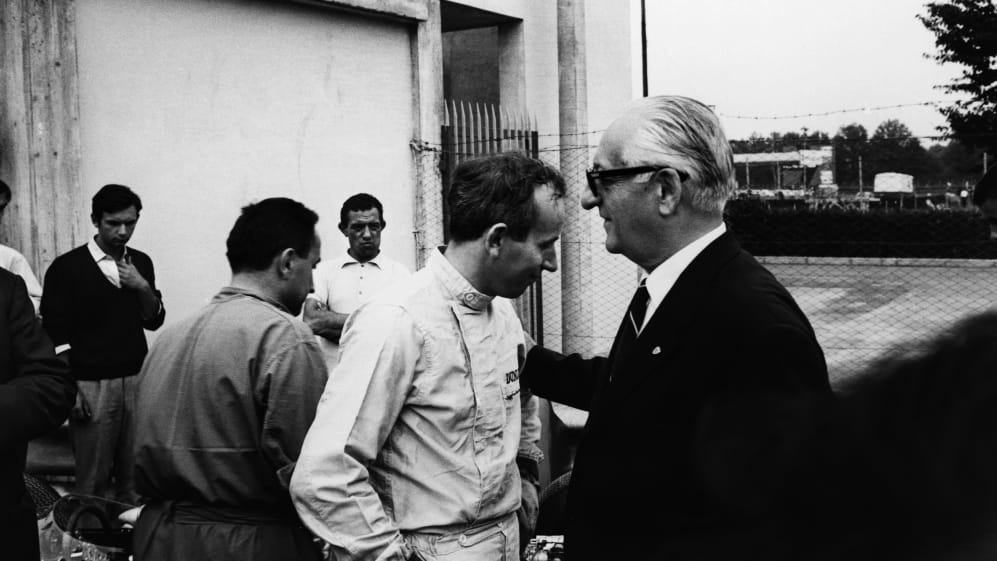 The 'Spygate' scandal
One of the biggest scandals to ever hit F1 didn't centre around a race track. It centred, instead, around Document Image Processing Systems, a photocopying shop in Walton-on-Thames in the leafy English county of Surrey. It was here, in 2007, that 780 pages of confidential Ferrari documents were scanned onto a pair of CDs. When the shop alerted Ferrari's Stefano Domenicali about the suspicious activity, it opened up an industrial espionage investigation that rocked Formula 1 to its foundations.
The documents, reportedly handed to McLaren chief designer Mike Coughlan by Ferrari's disgruntled chief mechanic Nigel Stepney, detailed every significant technical element of Ferrari's F2007 contender. McLaren earned a $100 million fine for having this technical gold dust in their possession, while both Stepney and Coughlan lost their jobs (actually, Stepney officially lost his for reportedly tampering with the Ferrari cars' fuel tanks ahead of the Monaco Grand Prix). Stepney would insist until his death in 2014 that he'd been set up, while Coughlan later enjoyed a brief F1 renaissance with Williams, before moving Stateside to work in NASCAR.
Bombshell rating: 10/10 – Bearing in mind that McLaren were the equivalent of Mercedes back then, this story blasted through Formula 1 like a hypercane.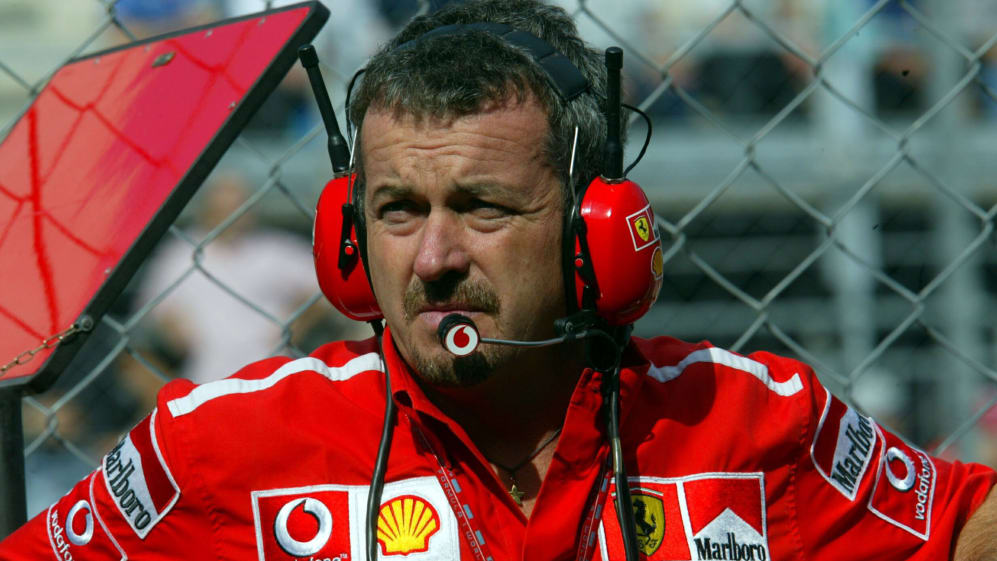 Ferrari staff quit en masse to form A.T.S.
While Enzo Ferrari may have been a tough old customer, it's rumoured that his wife, Laura, was even tougher. A constant presence in the affairs of her husband's company, by 1961, a number of employees had had enough. An open letter was written to Ferrari in which a group of rebels threatened to go elsewhere unless Mrs Ferrari's influence was curbed. It wasn't, and so it was that in 1961, Ferrari sales manager Girolamo Gardini, team manager Romolo Tavoni, chief engineer Carlo Chiti and chief of racing car development Giotto Bizzarrini staged 'the great walkout'.
Tavoni, Chiti and Bizzarrini immediately formed A.T.S. (Automobili Turismo e Sport, not to be confused with the ATS team that competed in Formula 1 from 1978 to 1984), taking on F1 for one season in 1963 – although given that the team's best performance of the year was Phil Hill's 11th place at Monza, it's unlikely the new squad caused the Ferraris too many sleepless nights.
Bombshell rating: 7/10 – The cost of so many of Ferrari's top brass walking out as one could have been monumental. Fortunately the Old Man had the likes of future stars Mauro Forghieri and Gian Paulo Dallara waiting in the wings.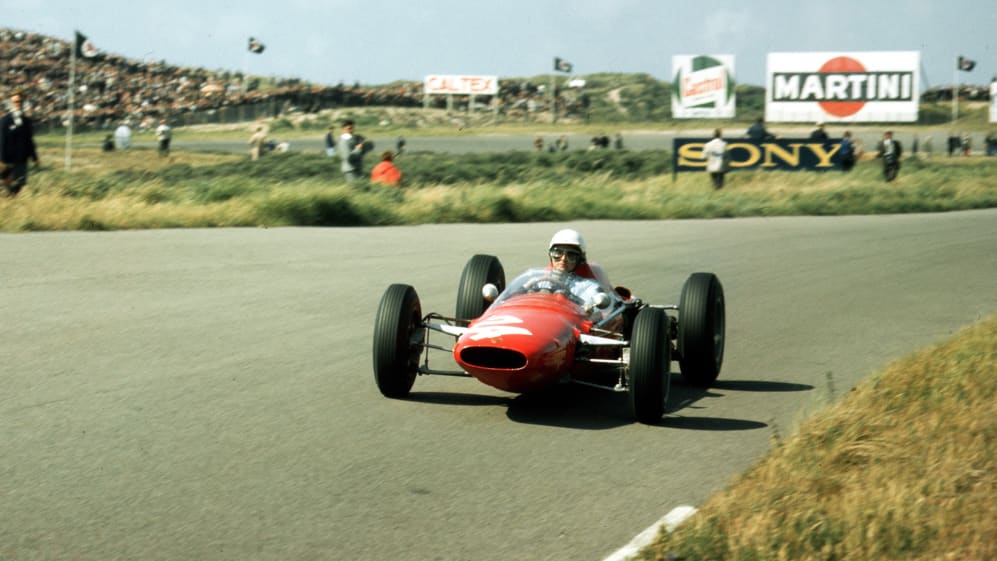 Raikkonen makes way for Alonso a year early
Ferrari's decision to break Kimi Raikkonen's contract one year early to bring Fernando Alonso into the fold for 2010 is still a bit of a mystery. Some pointed to Alonso's arrival bringing Santander money to the team, others believed that the team's senior management thought Raikkonen's motivation had gone off the boil, while then-Ferrari Team Principal Stefano Domenicali reportedly pointed to Alonso's superior skills as a development driver.
Either way, an unhappy Raikkonen was declared a free agent for 2010, a decision made easier to swallow by the reported €20 million he was paid not to turn up the following season in his red overalls. While the Finn apparently pondered a return to McLaren for 2010, he eventually plumped on leaving F1 for the World Rally Championship, spending two years driving Citroens before returning to the Formula 1 paddock with Lotus in 2012, before Ferrari – oh, sweet irony – brought him back to partner Alonso for 2014.
Bombshell rating: 8/10 – Out of favour at Ferrari two years after winning the drivers' title for them? Raikkonen and John Surtees would certainly have had a lot to talk about...