Toro Rosso 'convinced' by Honda potential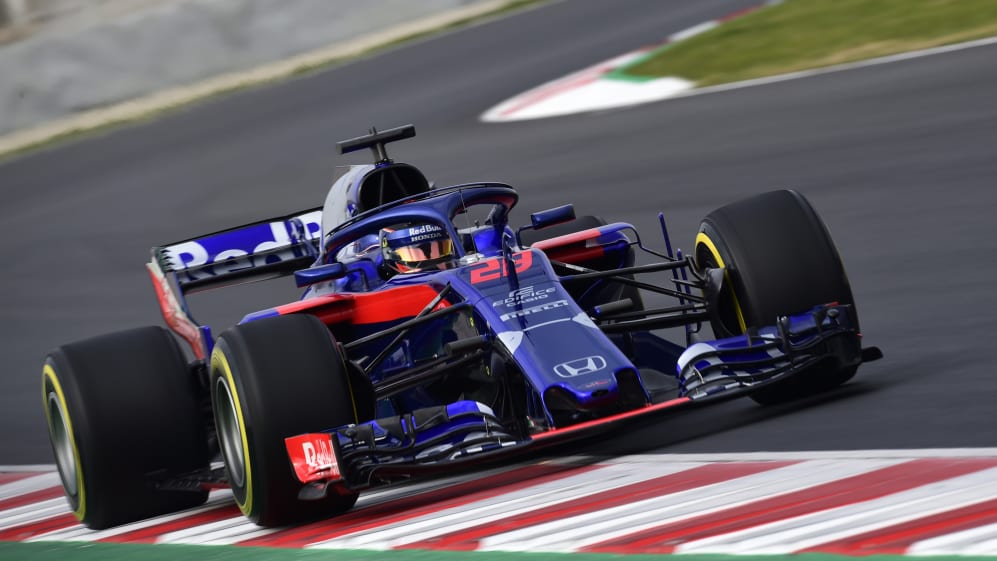 They may not have been together long, but after an encouraging start to the opening day of pre-season testing, Toro Rosso team principal Franz Tost insists he is "convinced" by Honda's ability to close the gap to its rival power unit manufacturers.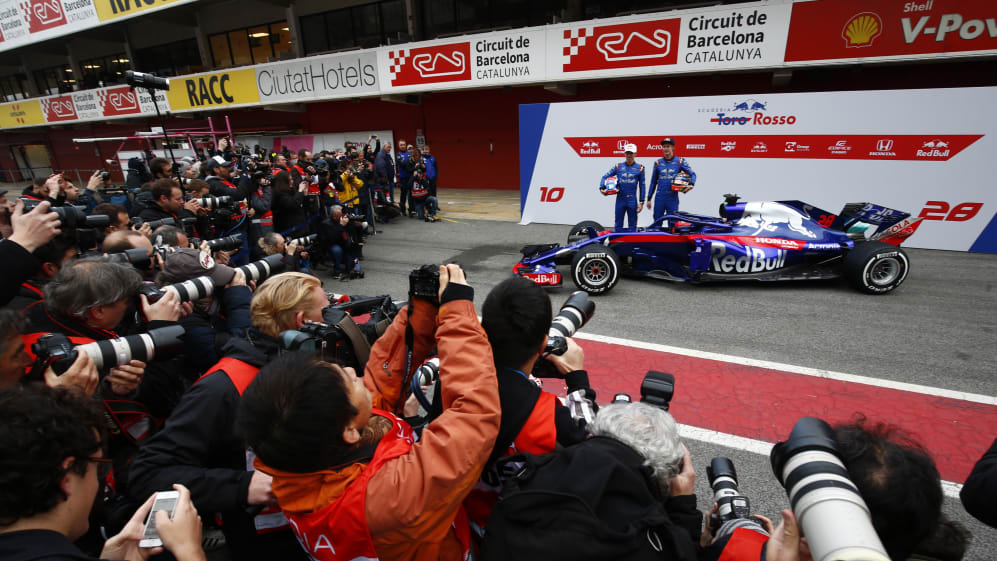 We are the only team that is working with Honda and this opened a lot of possibilities, especially on the technical side
Honda's current foray into Formula 1 has so far been blighted by poor reliability and a lack of performance compared to Renault, Ferrari and Mercedes, leading to the premature termination of its partnership with McLaren late last year. Toro Rosso have taken over as the works squad and enjoyed what they called a "perfect" filming day at Mugello last week before hitting the ground running at the first test.
Amid a troublefree morning at the Circuit de Barcelona-Catalunya - where Brendon Hartley completed the highest mileage of any driver in the opening three hours before setting the fifth-fastest time - Tost says he has been impressed with the improvements made by Honda over the winter.
"I don't see any problems, the power unit is working quite well and I am convinced Honda has the capacity and the know-how to develop the engine from to a level that we will be there, where we expect to be and this is how it is," Tost said. "I see it as very, very positive because Honda have made a lot of progress in the last months on the reliability side as well as the performance side, so we are looking forward to the season."
Although targets are tough for any team to set before all of the cars have run together for the first time, Tost wants to see Toro Rosso at least holding their own at the front of the midfield.
"Difficult to say at this stage. I said once in an interview that the first three places are gone this year because there is Red Bull, Mercedes and so on. But from fourth place on though there's a lot to fight for between Force India, Williams hopefully Toro Rosso, McLaren, Renault and so on.
"I have to get a clearer picture of our performance here and the first two or three races, but the target for Toro Rosso is to be in front of the midfield and this is around fifth place."
And Tost says the strong start to the opening day of testing is a continuation of what he has seen from the Toro Rosso-Honda partnership behind the scenes so far this winter.
"I must say we have a really fantastic working relationship with Honda. We had very busy months, as you can imagine, in November, December, January and now February, and there were absolutely no problems.
"Also, from the communications side, as you know we at Toro Rosso started to prepare ourselves for this cooperation, we had a couple of lessons in Faenza on how to communicate with Japanese companies and with Honda, and I think this was very useful also to get an idea of the way they think, because it's a completely different culture and these seminars got very positive results and we have a really good relationship with Honda.
"It was a completely new start for Toro Rosso, as you can imagine, we're kind of a works team, we are the only team that is working with Honda and this opened a lot of possibilities, especially on the technical side with the engine installation and so on, but (technical chief) James (Key) will speak about that in more detail. For Toro Rosso it's a big advantage to work together with such a big company as honda is."