Toro Rosso need answers for lack of Singapore pace, says Gasly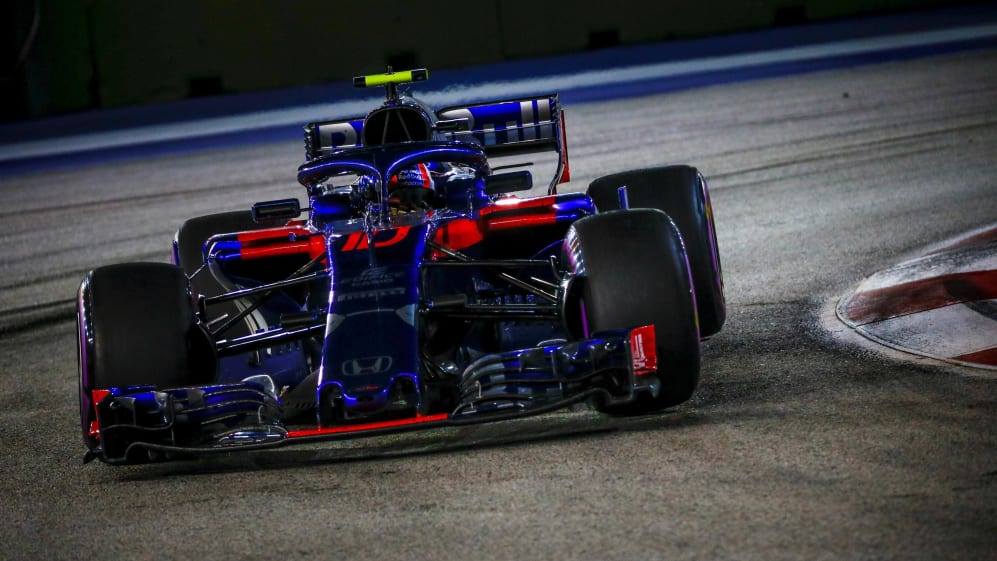 Stronger than expected performances in Belgium and Italy had left Toro Rosso optimistic for the Singapore Grand Prix weekend. Yet in the event, Pierre Gasly finished down in P13, while team mate Brendon Hartley was 17th. So what went wrong?
On a circuit Toro Rosso believed would suit their package, Hartley failed to escape Q1 and Gasly was slowest in Q2 as the pair started near the back of the grid. And after a frustrating race, the Red Bull-bound Gasly was at a loss to explain the difficulties both drivers faced.
"We need to take more time to have a look, because it's difficult to understand why we were that much slower," Gasly said. "The last two weekends were much better than we thought and we thought we had good odds for this weekend in Singapore.
"Finally, we were much slower than expected, so we need to review everything to understand a bit more. We saw in qualifying, with windier conditions, I had a loss of downforce in the corners, so there are many things we need to understand, because at the moment we don't really have all the answers."
Knowing they were facing a tall order to score points, Toro Rosso opted to start the race on the hypersoft tyre, despite most of those around them choosing to run on the more durable ultrasofts. But a strong start for Gasly soon gave way to struggles later in his opening stint, as he tried in vain to defend from a charging Charles Leclerc. Despite fading, however, Gasly still believes the hypersoft gamble was a strategic risk worth taking.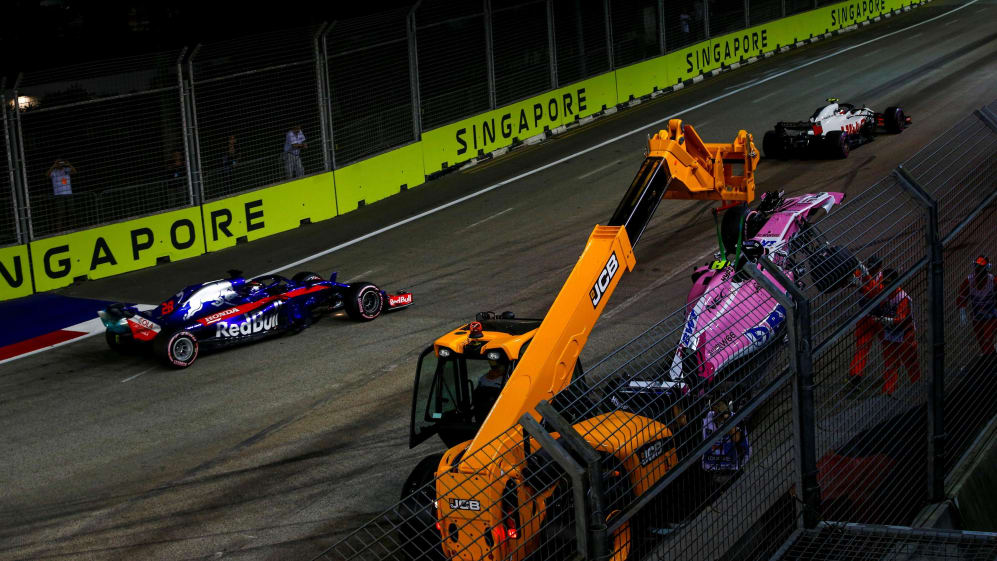 "Points were way too far to be achievable," he said. "We did look good after the start, as I went from P15 to P12, overtaking the two Saubers and gaining another position with the crash [between Sergio Perez and Esteban Ocon], so at that time I thought that if we had the pace, and with a good strategy, we might be able to score points.
"We kind of gambled with the hypersoft in the first stint, but there was a lot more degradation than what we expected. After 15 laps I started to struggle massively. We went up to 25 laps, but it was really tough in the end.
"Then with the ultrasofts we got involved in all the mess with [Sergey] Sirotkin, blue flags and everything, so we lost about 15 to 20 seconds. That really compromised our race, but I think that even without it, we didn't have the pace all weekend to fight in the top 10.
"I think the strategy was a gamble and, in the end, it wasn't quite the right one. What Sauber did paid off quite well, for Carlos [Sainz] and Fernando [Alonso] as well, so clearly the ultrasoft for the start was the way to go. But we knew that since the beginning of the weekend we weren't really fast and we stuck with the same strategy as the others we wouldn't have been able to fight. It was worth trying but in the end it didn't work this time."
Over on the other side of the garage, Hartley's solution to Toro Rosso's pace worries was clear, with the New Zealander believing that only new parts can make the STR13 more competitive.
"I think we definitely need some upgrades," Hartley said. "There have been times when we can fight a bit closer to the top 10 – but [Sunday] wasn't one of them."
Watch future Red Bull and Ferrari drivers Pierre Gasly and Charles Leclerc battling in Singapore