Toro Rosso upgrades not working as expected – Gasly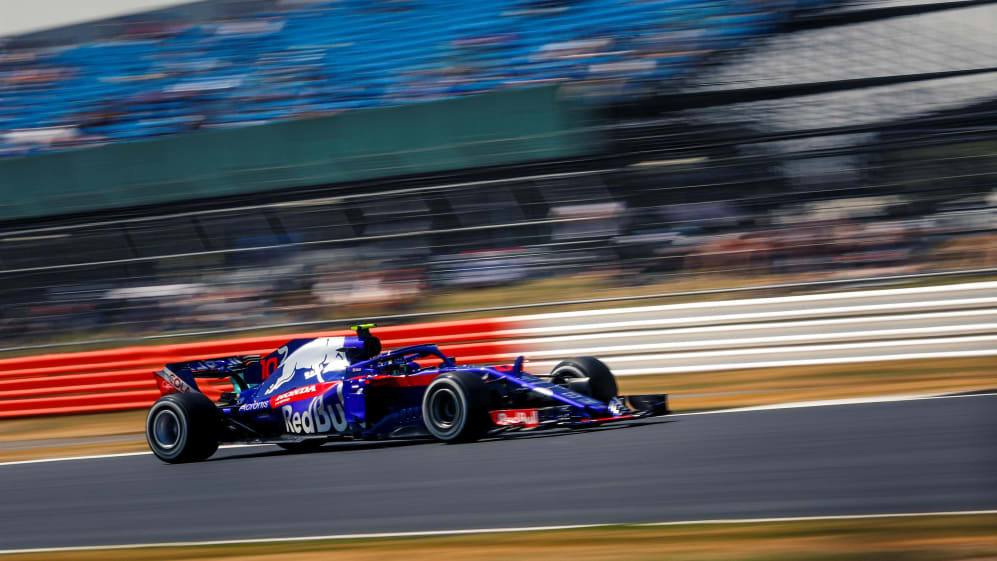 Last week in Austria, Toro Rosso brought a big upgrade to Spielberg in a bid to chase down their midfield rivals. But it didn't have the desired impact, with both drivers finishing outside the points. And Pierre Gasly would like to see immediate improvements from the Italian team after an underwhelming start to his British Grand Prix weekend.
Their upgrade at the Red Bull Ring – which included a new front wing, bargeboards, floor and brake ducts – was expected to further improve the performance of a team who enjoyed a promising start to the season before their progress slowed down.
However, it didn't work out that way. The team had a few problems with getting the best out of their updates last year, which meant they didn't always deliver the gains they had hoped for. And according to their French driver, it seems as though they're suffering from the same problems this season.
"It wasn't frustrating but quite tough. Us as a team, at the moment, we are not making the steps forward that we wanted and expected," said Gasly.
"The others of course are not waiting for us. Everyone is improving and our package has stayed the same. All the upgrades we have had, they should have given us some performance but in the end it doesn't seem to have given us gains that clearly. In terms of performance, it's not easy.
"I'm not entirely comfortable with the car as I didn't really find the right set-up to make it work around this track. We've got a lot of work to do tonight to improve for tomorrow."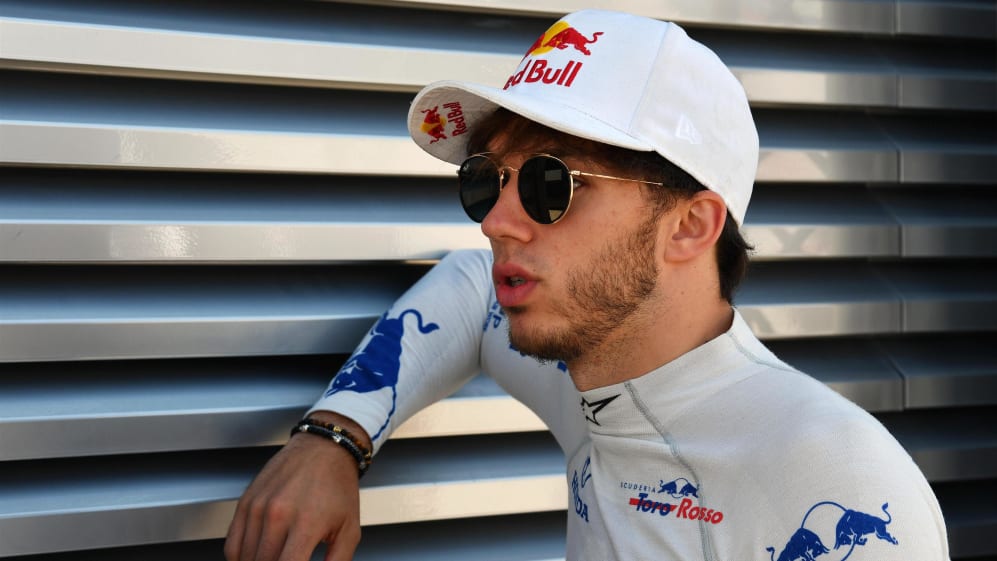 Gasly finished 12th in the first practice session at Silverstone before his second 90 minutes of running came to a premature end when he was forced to park his Toro Rosso with a mechanical issue with just 16 laps on the board.
"Of course with the engine issue we had, I couldn't do the long runs. That's of course useful information for the race in terms of degradation.
"We're lacking a bit of information for the race this weekend. That's all it is. We need to deal with it. It's more in terms of performance where I think I'm a bit disappointed. We seemed to struggle a bit."
The Frenchman also revealed that Toro Rosso tried various set-up changes in Friday running in a bid to work out the best way to approach Sunday's showdown.
"FP1 was really focused on only the aero tests for the first hour. I just went out for one push, one front wing, [had] a change of front wing, sensors and brakes – so just trying to get some data to understand the package.
"It's not that straightforward at the moment and that's why it's difficult. Of course you have the numbers and the wind tunnel says something. But when you turn up to the track and use the package, it's not that easy. You need to really set up everything in the right window."
Gasly sits 13th in the drivers' standings, just 10 points behind tenth-placed Carlos Sainz, and knows a good result this weekend could see him move closer to the Renault driver.