Interview
Toto Wolff Q&A: Ferrari took a surprising step back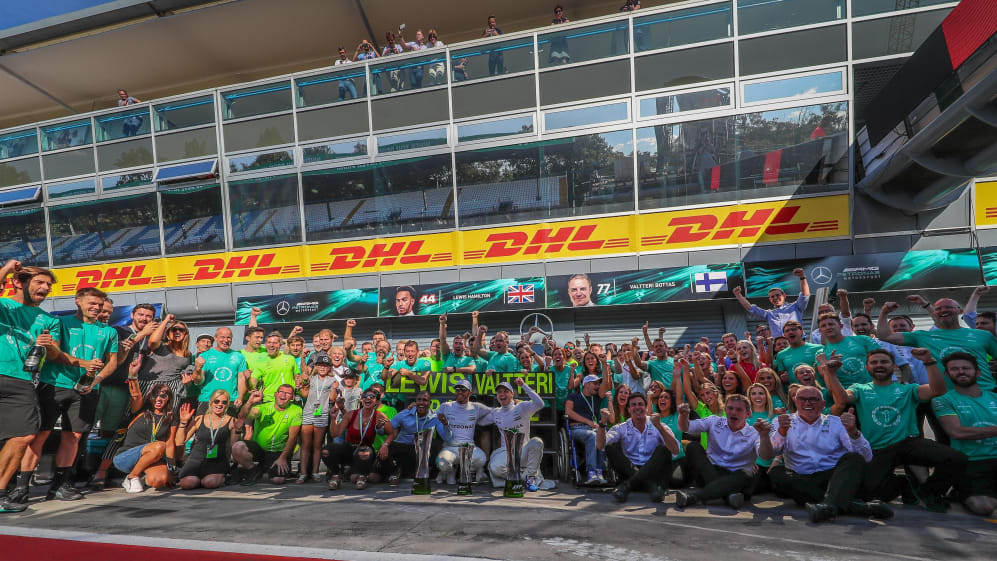 After an imperious performance on Ferrari's home turf of Monza, Lewis Hamilton has taken the lead of the drivers' championship for the first time this season. Mercedes team principal Toto Wolff discusses how it feels to be ahead after back-to-back victories, and what happened to their title rivals' pace, whilst keeping half an eye on the next round in Singapore...
Q: Toto, this Monza win means that Lewis is now leading the championship. The first time this season. What does that mean? Does it mean anything?
Toto Wolff: I can't speak for Lewis. Maybe it matters for him. For me it means there are seven races left and that is seven times 25 points – and we need to have the most in the end. So the current standings are not that important.
Q: How about the psychological side? Leading the championship for the first time after 13 races – that for some people would mean a lot…
TW: Yeah, it is good to know that we have the advantage now – even if it's only a tiny couple of points. Singapore can be a different ball game – it could very well go against us, so it is about maintaining this cool attitude and of course expect swings – but in the end being on top of that swing. Then it matters.
Q: In Spa you were almost caught on the back foot – on a power circuit. So what have you done in the few days between the two races?
TW: Spa wasn't that obvious, so the job that our guys did in analysing the glitches that we had there was really awesome. Yes in Spa we sacrificed raw speed for race speed and therefore we lacked low-downforce performance, braking stability and apex stability and traction. But straight away coming here the car worked very well and was good to drive. In qualifying there have been so many opportunities to make a mistake – but the car was just fantastic. Lots of grip – good margin – and the same today. We have proved that we have recovered well from Budapest – and also from Spa.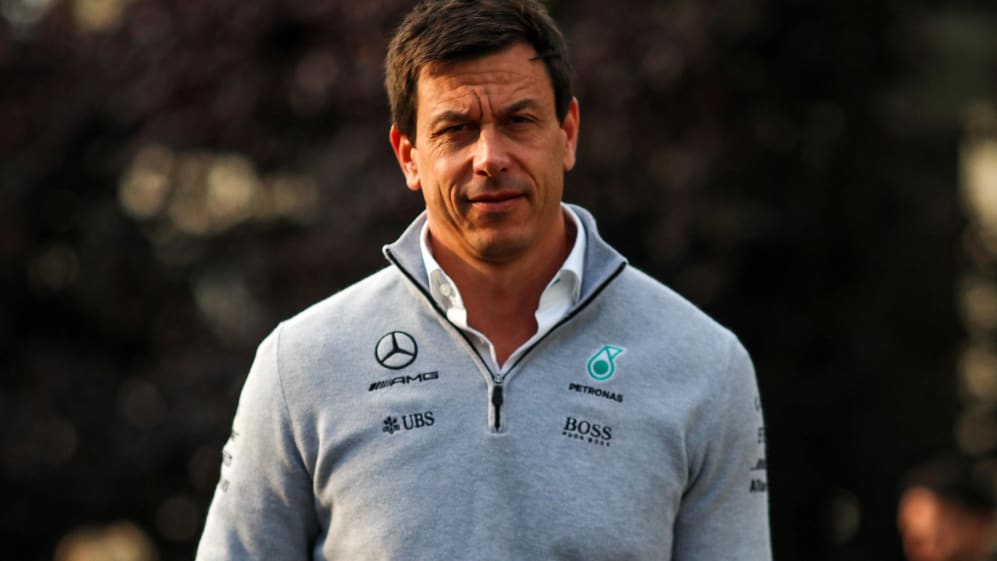 Q: Everybody always speaks about the special Monza aero package. What have you done to out-perform all the others?
TW: Ha, yes, everybody talks about Monza and the 'Monza wing'! You could see that on our competitor Red Bull and their very low-downforce wing. What they had here was almost wafer-thin. Yes, we also had a Monza package, but it was not down to a low-downforce configuration. Our car was very strong through the corners. Every kind of corner. And that is encouraging – also in view of Singapore...
Q: Singapore was always kind of an issue for Mercedes. From what you say, it seems you have changed your opinion of it being a difficult race…
TW: Singapore has never the best of places for us in the past. We were extremely delighted to win the race last year after we had such a difficult time in 2015. I still do believe that there are certain characteristics in a track that suit a car or not – and you can see this year that the slow, twisty circuits have rather suited Red Bull and Ferrari – and lots of high-speed downforce was good for us. But I think there is no pattern that you can't break. The more we clock mileage with these new cars, the more we learn about them. Having said that, I still believe that Singapore will be one of the more difficult weekends for us, more so than for example Monza, Spa or Silverstone. But we will try to understand the best possible way to be successful there.
Q: Your two guys throughout the race had a significant gap. Did you ever fear reliability issues?
TW: We were looking at the 'damage matrix' of the engine and were trying to find a sensible way of letting them race but equally not damaging the engine too much. You could see that they have been pushing pretty hard and we are very much aware that towards the end of the season the mileage on the engine can be crucial, so therefore we turned it down a bit.
Q: The emotions on the podium were incredible, with all the fans in red. These fans expect nothing less than title wins from Ferrari. Could the pressure on them help you?
TW: Emotions run high and if you have a bad day it is not easy to swallow. For me Ferrari has made a step back – somehow. Yes, we have been very solid, but they have not performed in the way everybody had expected. Red Bull starting from the back of the grid and almost finishing in P3 is something that is probably very difficult to swallow.
Q: Since the summer break Lewis seems to be cool and gutsy. Why do you think he is driving so well? Two wins in a row after the break...
TW: Budapest - the race before the summer break - was a difficult moment for us. I have the feeling it was this race that has made him come back stronger and more determined. Spa and Monza demonstrated that. Now let's go to Singapore!