Interview
Toto Wolff Q&A: Quick strategy re-think won us the race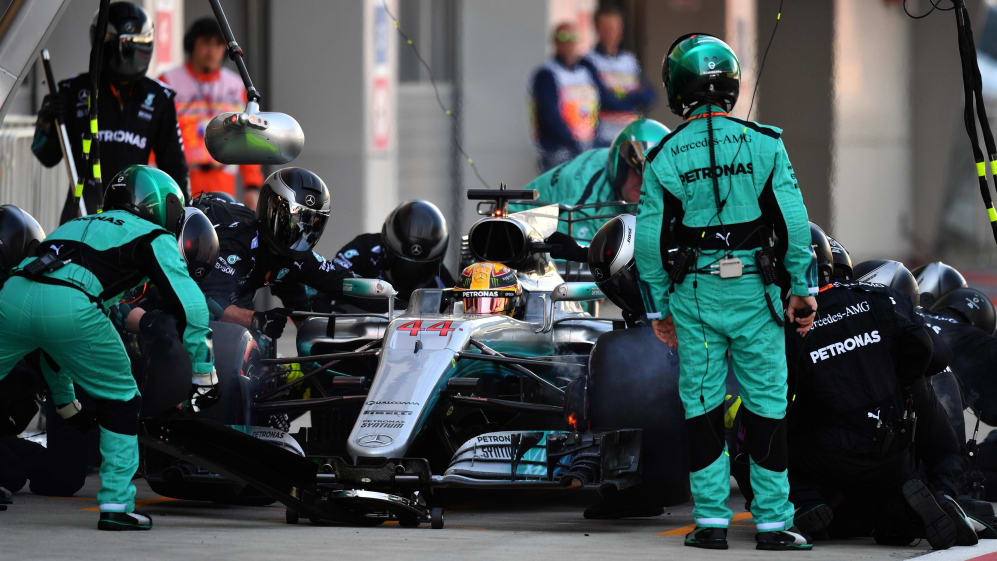 When Lewis Hamilton lost the lead to Sebastian Vettel at the start of Sunday's race in Spain and then struggled to keep pace with the Ferrari, Mercedes were put on the back foot. But thanks to some inspired strategy decisions, the Silver Arrows would ultimately find themselves back in front...
Q: Toto, can you talk us through the race - from Lewis' poor start and how you reacted to that strategically to using Valtteri as buffer against Sebastian Vettel… Toto Wolff: Yep, Lewis' start wasn't great - obviously he lost his position to Sebastian. Actually I would say that Valtteri's race start pace was the best of the three - but what happened then was some sort of chain reaction. And the next thing was that it was important for Lewis to stay close behind Sebastian - and then it was a question of undercutting or not. I think it was realistic for Ferrari to avoid the undercut and pit Sebastian. From that moment it was important to see how he moved through the traffic. We had hoped that [Red Bull's Daniel] Riccardo would make Seb's life quite difficult but Seb's pace was just so much faster that he passed him quite easily - and then we were on the back foot! There was not a lot we could do so we tried to extend Lewis's stint and hope that towards the end of the race he had a better tyre situation. Then we went on a remote strategy - putting the medium tyres on and keeping the softs for the end to be able to attack. Hopefully attack! And then the VSC (Virtual Safety Car) came and that forced us to rethink our strategy. Our strategy group opted now to do the opposite of what was planned: to pit at the very end of the VSC to make it impossible for Sebastian to react. Our timing was perfect! I take my hat off to James (Vowles, strategy chief) and his guys for that coup.
Q: How big was the risk to send out Valtteri with his old engine? TW: It was a risk! It was unfortunate how it went for Valtteri. Valtteri played a big role in Lewis' victory today because his position was third before the failure. He was unable to do anything after his contact with Kimi at Turn 1, but he still held onto his position until the engine failure caused him to retire.
Q: Lewis sounded very breathless on the team radio. Was that something you worried about? TW: No. If you follow a car close behind but haven't got the pace to pass - that is always very difficult. And Lewis gave it his all! That's what you heard on the radio!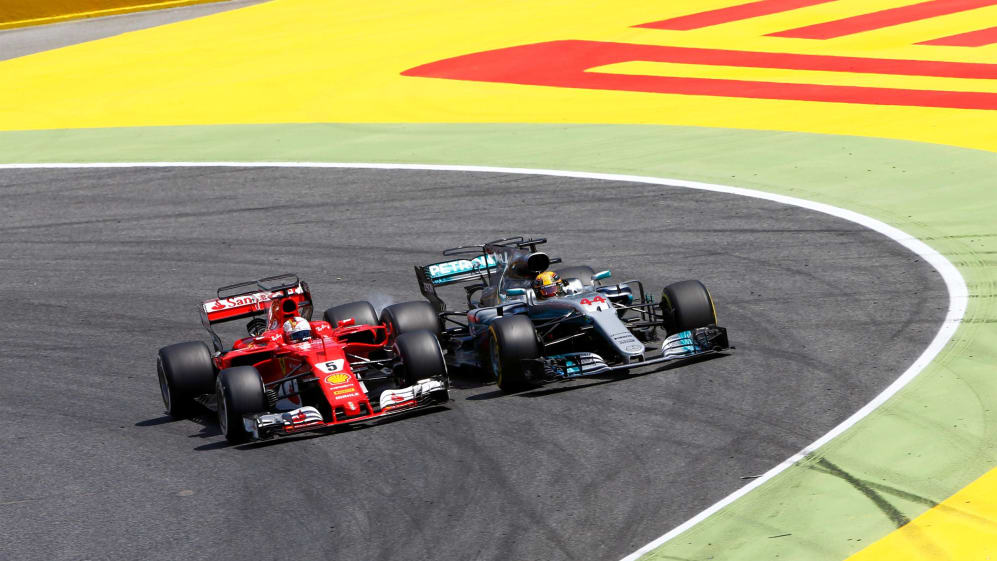 It was a super race today and I hope this fight continues until the very last round in Abu Dhabi. This is how F1 should be...
Q: Before the season started Lewis said that the best driver would win this year's title. Now we've seen him and Sebastian go wheel-to-wheel against each other for the first time. What can we expect for the next races to come? TW: It was a super race today and I hope this fight continues until the very last round in Abu Dhabi. This is how F1 should be. We have lost Valtteri so today was bittersweet for us - but to see Lewis and Seb fight it out with the help of their strategists - that was superb.
Q: You've been struggling the first four races to find out how to use these cars and tyres - now you came to Barcelona with a huge upgrade that surprised people. Are you now where you wanted to be right at the start of the season? TW: We prove every race weekend that we understand the car and tyres better and better - but my prediction is that this season will also be a development battle. Who brings significant changes first - who is able to put more downforce on the car first - and how to continue improving the engine. You can't miss out on any of those.
Q: Seb wondered how Lewis was able to close the gap to him so significantly. Can you explain how you did it? TW: Well, if you do a regular pit stop your loss under normal circumstances is about twenty-one seconds as all cars move very fast. But under VSC every car moves much slower and the effective pit stop loss is much less - and this is where we gained time.
Q: When Lewis again came out after Seb after the first pit stop did you really believe he could turn the tables around? TW: Well, in some ways we knew that we would have an advantage on the soft tyres. Having said that we also knew that we would have to go with these tyres to the very end - thirty-something laps - so we knew we had a chance, even if it would be a gamble. We were not sure if Ferrari was planning to do a third pit stop and hunt us down - so we tried to have a pit stop gap of two and a half seconds in order to be able to react. So it again was a gamble because you want to have the gap to avoid the undercut but also want to make the tyres last. We just had a brilliant teamwork of strategy and Lewis' driving!
Q: Were you surprised that Lewis was able to hold on to the medium tyres after there were some struggles in Friday and Saturday morning? TW: Yes, I was surprised. But that is what the story of the season is so far: surprises. And of course there was the 'Lewis' factor! You saw that with Ferrari. They did not cope as well on medium tyres as we did.
Q: The first lap was pretty scary for you. Did you tell Valtteri to back off to not repeat the Lewis and Nico incident of last year? TW: No, you don't need to tell Valtteri this. It would have been simply too risky to dive in and make such a manoeuvre against his team mate. Valtteri's manoeuvre at the start protecting his team mate was brilliant!
Q: Did the extended DRS zone help Lewis to get past Seb? TW: It played a role. Even if it was very little in terms of sheer distance. There you see that today every little things matters! If you want to overtake every metre is important.