Opinion
TREMAYNE: Alonso's Austin fightback proved F1 drivers are not the same as us mere mortals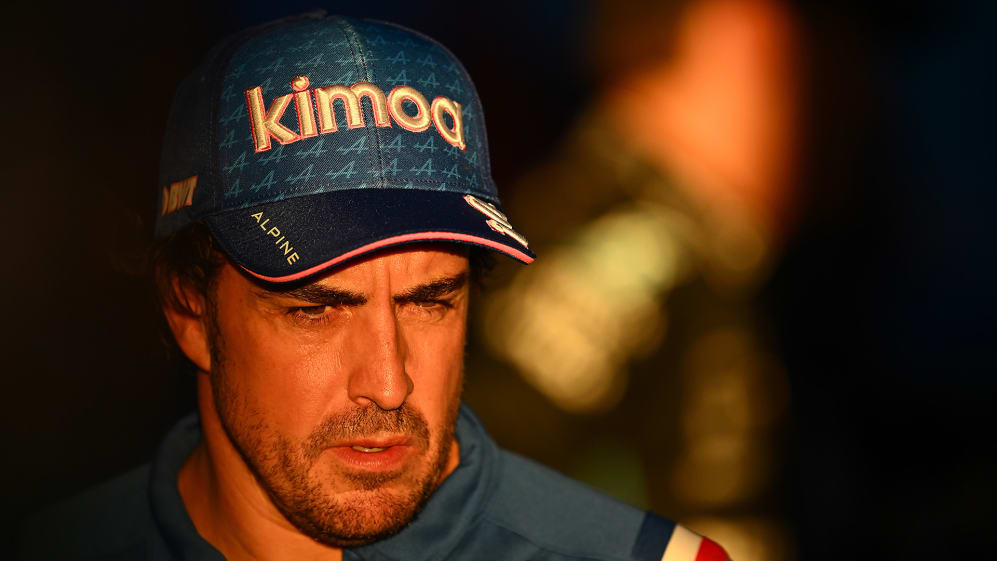 That great commentator Toby Moody refers to the stars of MotoGP as 'aliens'. And he's spot-on. Racing drivers are an unusual breed, and they don't always think like normal human beings.
There's a classic bit of black and white film of Manfred von Brauchitsch at the Nurburgring, losing the lead of the German GP when during a pit stop on the 16th lap a dramatic conflagration occurs as the engine spits back as it is restarted and ignites some spilt fuel.
READ MORE: 6 Winners and 5 Losers from the United States Grand Prix – Who got the crowd on their feet in Austin?
He is physically dragged clear of his flaming Mercedes W154 by team members, and manager Alfred Neubauer beats out the flames on one sleeve of his overalls. Then, when the fire is quelled, the aristocratic Prussian bravely clambers back aboard his foam-smeared car and rejoins the race.
Last Sunday one of the most spectacular aspects of a great US GP was the serious shunt between Lance Stroll and his 2023 team-mate Fernando Alonso. It happened halfway down the back 'straight' when the Spaniard got very, very close to the rear end of the Canadian's Aston Martin while preparing to slipstream by, and clipped it when Stroll moved slightly to his left.
As Lance's car spun and was very narrowly missed by the AlphaTauris of Pierre Gasly (his second near miss in two races) and Yuki Tsunoda, Fernando did his impression of tractor dragging as his A522 ran with its front end waggling in the air before clobbering the left-hand barrier very hard with its left-side wheels.
Back in 1938, as Briton Richard Seaman went on to celebrate an historic triumph for Mercedes, the angry von Brauchitsch allowed his mood to over-ride his judgement and ended up putting his Mercedes into a ditch at the Schwedenkreuz corner before stalking back to the pits holding the huge detachable steering wheel. He had struggled to remove it in the fire, but now claimed it had come lose, much to the chagrin of his mechanic.
READ MORE: Stroll handed three-place grid drop after high-speed clash with Alonso at COTA
Fernando, meanwhile, made it back to the pits, much to his own surprise. Asked by his race engineer in the immediate aftermath if he was okay, he had replied, "Yes, it's fine. Very late move."
I remember back in 2012 when he and Sebastian Vettel were battling in the British GP, thinking as both spoke in squeaky, angry voices, how onboard radio messages can sometimes take away some of the magic of drivers when they sound just like we do when somebody upsets us while we're driving, but this time his tone was incredibly and impressively calm for somebody who had just gone through such an accident.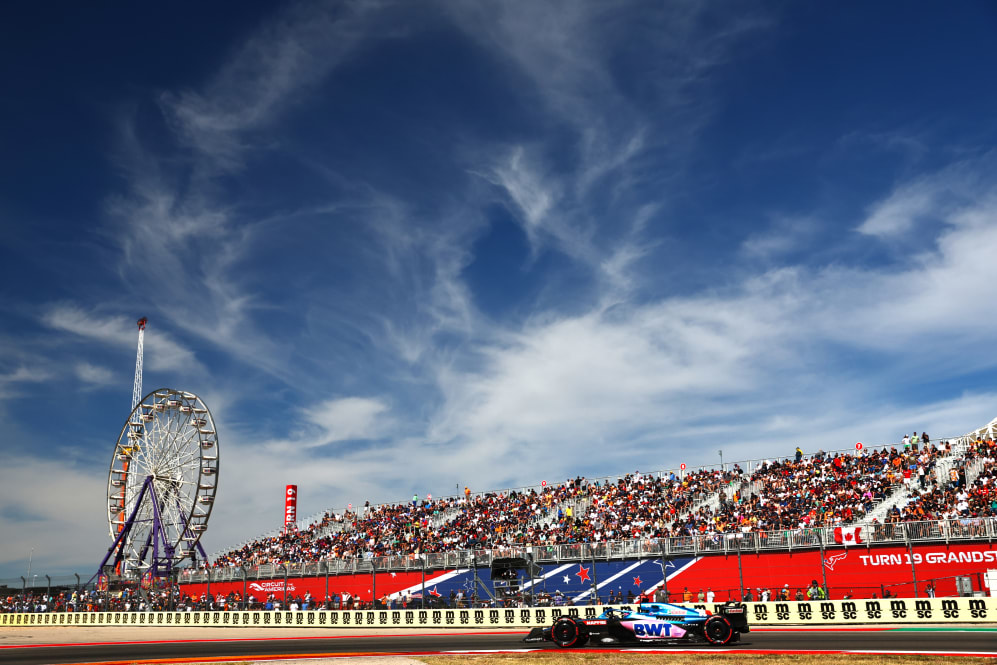 If you ever wanted to know why drivers are worth so much money, that was a good indication. But even more so was what came next. After he had pitted under the Safety Car he got a set of new hard tyres and a new nose and, despite initial scepticism, rejoined the race. It was that scepticism that made it all so impressive.
It was what you would expect in such circumstances, but after the team had told him all was well he simply put potential breakages out of his mind – it had been a hard hit with both Stroll and the barrier – and just got his head down. He'd dropped to 17th, but fought his way back to a superb seventh, losing out on sixth to Lando Norris who was on a set of hard tyres which were 12 laps younger only in the closing stages.
READ MORE: Alonso explains 'scary' US GP crash with Stroll before being handed penalty that dropped him out of points
For me he was the driver of the race, given what must have been going on his head at times.
"We had a very strong car today," he said later, looking and sounding very chipper. "My health was at risk for a moment, so I'm happy to be talking to you and not in the Medical Centre."
See what I mean about them not being the same as the rest of us?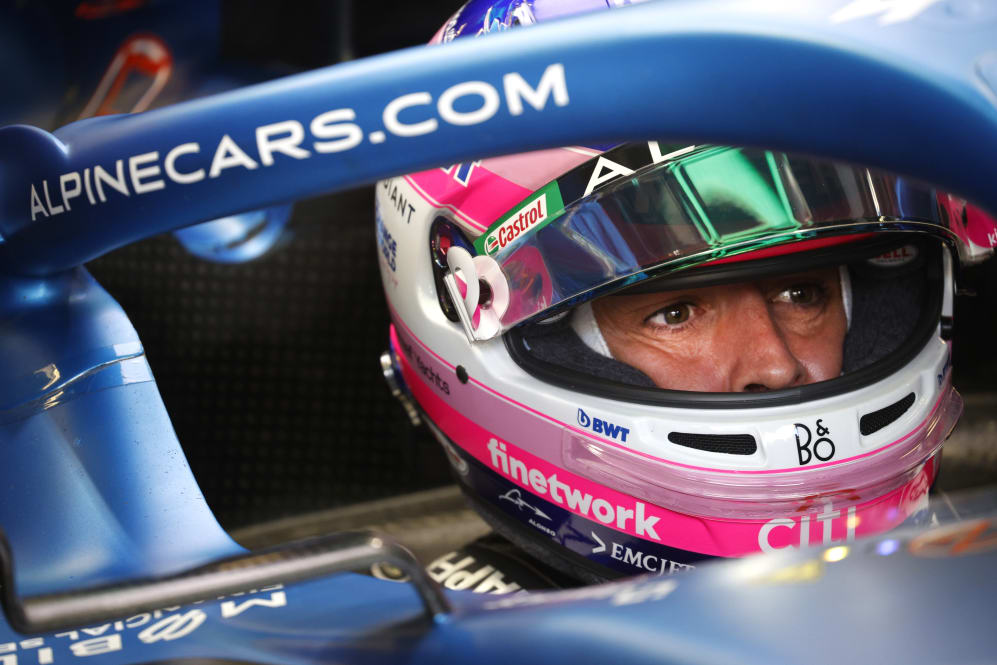 Lance received a three grid-place drop for Mexico this weekend, and two penalty points, but perhaps surprisingly Fernando seemed quite cool about his move. "I think we both moved at the same time," he said. "I don't think he was reacting to my move."
But unfortunately for Alpine, the stewards – Garry Connelly, Dennis Dean, Silvia Bellot and Enrique Bernoldi – weren't by any means finished with their afternoon's work.
READ MORE: Stroll handed three-place grid drop after high-speed clash with Alonso at COTA
Partway through the race the left rearview mirror of Fernando's Alpine had vibrated off, and Haas had lodged a protest as a result. With Kevin Magnussen having himself driven an impressive race to eighth, the only man to make just a single pit stop, Gene Haas' team stood to benefit further, and had also protested Red Bull after Sergio Perez's RB18 had lost part of a front wing endplate.
On the face of it that might seem unsporting, but Haas has suffered from such protests in the past, and this is how the F1 game is played. It isn't tiddlywinks.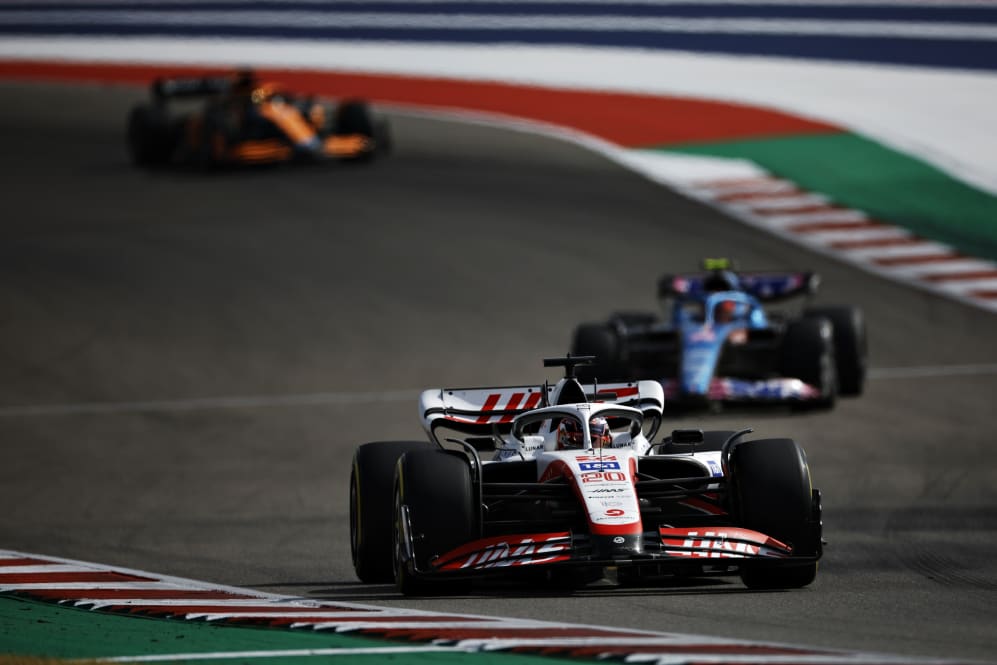 The Red Bull protest was thrown out, but unfortunately for Fernando the one against Alpine was upheld. Under Article 3.2 of the Formula 1 Sporting Regulations, which states that a car must be in a safe condition throughout a race, the stewards' hands were tied and they held that Car 14 had not been.
A 30s post-race penalty thus dropped Fernando down to 15th. However, Alpine then protested the admissibility of the original Haas protest and the stewards will meet again in Mexico City on Thursday.
What's that expression? Some days you eat the bear, some days the bear eats you? After everything that he went through at COTA on Sunday, I felt really sorry that Fernando so undeservedly ended up an ursine feast through no fault of his own.