Feature
TREMAYNE: How Alpine have weathered controversy to take the fight to McLaren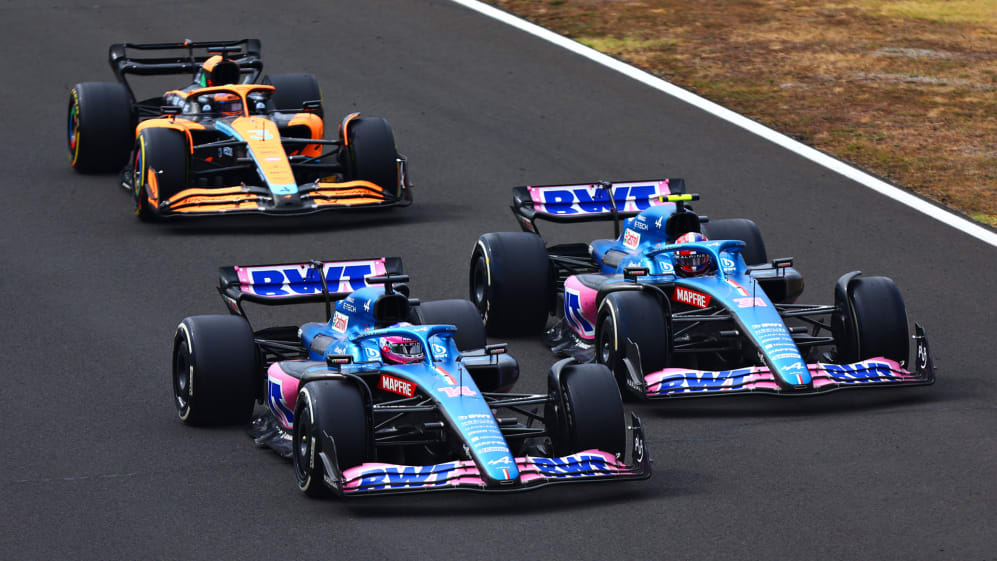 What a month it's been for Alpine! A rollercoaster with some great lifts, but also some brutal, g-force-loaded descents. On track – where these things really matter – they continued to give closest rivals McLaren a pretty unyielding pounding.
But then came Fernando Alonso's announcement that he would be walking out on what had seemed, from the outside, a pretty happy marriage.
And then upcomer Oscar Piastri claiming, when Alpine started waving an engagement ring in his direction, that they had never actually enjoyed a binding betrothal.
TECH TUESDAY: How Red Bull engineered the RB18 to dominate at Spa
Let's look at the good stuff first.
When Renault became Alpine for 2021, their avowed intent was to become the closest team to the top three (that year, the finishing order in the World Championship for constructors was Mercedes, Red Bull, McLaren, Racing Point, Alpine and the humbled Ferrari).
Last year they succeeded in passing Racing Point, who metamorphosed into Aston Martin as Ferrari moved up to third, but McLaren were fourth on 275 points to their 155, which were only enough for fifth. Thus at the start of 2022, the first full season since Covid-19, the aim had to be the beat the Woking team.
Until the Monday after Hungary, things had seemed on the surface to be running quite smoothly for the team, which went through a fair degree of re-organisation at the beginning of the year following Luca de Meo's appointment as Group CEO in the wake of the arrest of Carlos Ghosn in 2018.
Cyril Abiteboul and former FIA technical guru Marcin Budkowski had left in favour of Laurent Rossi, who became Alpine CEO in 2021 with primary responsibility for the car company, and this year the pragmatic and well respected Otmar Szafnauer stepped in from Aston Martin as Team Principal.
READ MORE: 'Frustrated' Alonso relieved to finish Belgian GP strongly, as Ocon praises 'flying' car for recovery from P16
At the same time the team have bought back the shareholding in Alpine Racing Limited held by Genii Capital's Gerard Lopez, and recently Rossi has made no secret of their wish to find a new investment partner to facilitate future growth.
While the budget cap is an obvious consideration, Alpine have to work on very strictly rationed funding from the parent company. Both the Enstone and Viry-Chatillon factories have been expanded and modernised in recent years, but Alpine are seeking to add another 75 people, bringing staffing levels closer to the biggest teams at around 850.
Rossi also made it known that he was interested in discussing power unit supply with any parties keen to start their own new F1 teams.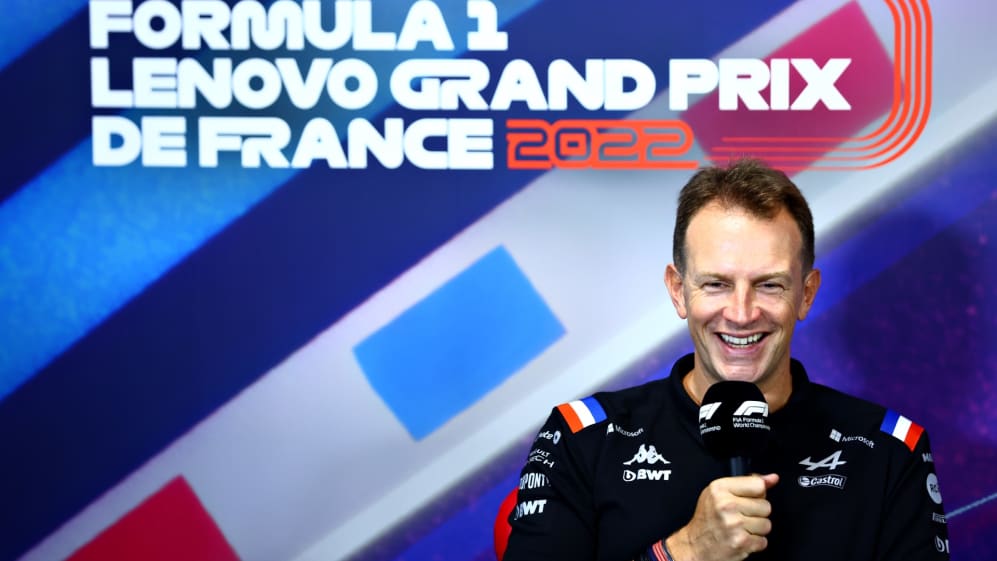 There was a publicised bump early this year when Rossi released Alain Prost from his consultancy role, and the four-time champion's angry reaction as he did not go quietly suggested that their relationship had already been a little tense.
Rossi clearly had strong opinions of his own, and after long-time engine man Remi Taffin was let go at the end of 2021, brought in former Peugeot Talbot Sport and FIA engineer Bruno Famin to oversee engine research and development at Viry-Chatillon. Famin, together with former MotoGP team boss Davide Brivio, is a member of the Alpine Management Committee, which the busy Rossi leads.
READ MORE: 6 Winners and 5 Losers from the Belgian Grand Prix – Who shone in the Spa sunshine?
The technical side of the operation, based at Enstone, is now run by long-time engineer Pat Fry – arguably the most talented of F1's lesser-known engineers. That's just the way this quiet, often underrated man prefers it, and ironically it was he who also played his usual pragmatic role in helping McLaren to find their way again between 2018 and 2019 in the immediate aftermath of their gruelling Honda years.
Alpine also run a successful driver academy (more of which in a moment) which has recently featured the likes of Oscar Piastri and Zhou Guanyu, and now has Jack Doohan, Olli Caldwell, Victor Martins and Caio Collet on its books.
This year they inaugurated the Rac(H)er programme, which seeks to lay out a clear and defined road map to increase the diversity of race driving or engineering talents within the company. "Alpine can no longer afford to deprive itself of a pool of female talent, whose skills and experience are a real performance differentiator," De Meo said.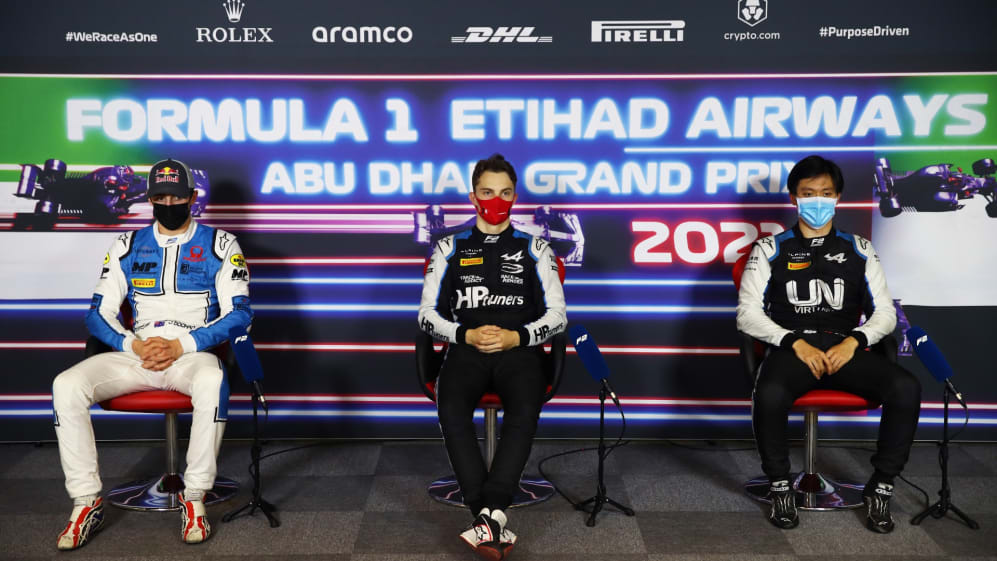 On track, in the six races since Canada in June, they've done a good job of beating McLaren, scoring an extra 35 points over their closest rivals – and that leaves the Anglo-French team with 115 points in fourth place and McLaren trailing on 95. Still close, but there's a definite trend now running in the former's favour as we go into the final eight races of the year.
The foregoing helps to explain why things seemed copacetic on the surface prior to Fernando's shock announcement, not least because he was getting the results after a few letdowns earlier in the season, and seemed to get on so well with team mate Esteban.
F1 NATION: A dominant performance from Max and Audi's announcement – it's the Belgian Grand Prix review
Some suggest both can be tough customers when you're sitting on the other side of a pit lane garage, yet despite some fairly fraught wheel-to-wheel moments on track both last year and this, they seemed to behave like a couple of happy brothers. On top of all that, Fernando was expected to sign a new contract at any moment.
He did, of course – but not with Alpine. And in the aftermath, it emerged that he had come to resent the tendency for his every performance to be examined forensically after each race, the inference being that this was to try and detect whether age (he turned 41 on July 29) might be wearying his performances. He has since made it clear that he left because he felt that the team were losing their trust in him and were not prepared to offer him more than single-year contracts.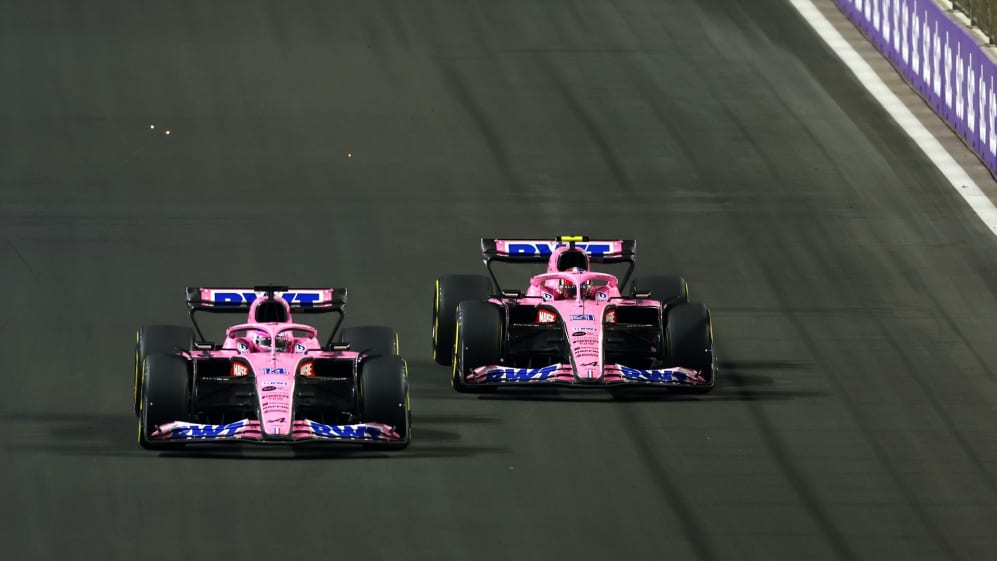 Alpine reeled, and did so again when Oscar came up with an immediate shock of his own: a public rebuttal of their announcement that he would join Esteban in their 2023 line-up. The Alpine Academy had nurtured him since his Formula Renault days, and part of the problem for Fernando was the three into two conundrum as they didn't want to lose Oscar to another team and had already re-signed Esteban until 2024.
READ MORE: Pre-register for Las Vegas Grand Prix tickets – and help provide a million free meals through local charities
The Contract Recognition Board may yet determine the young Aussie's ultimate destination, but the manner in which Alpine have potentially lost two important drivers suggests there is still some refinement to be added to the internal management system.
Meantime, the world waits to see whether Fernando will lose some of his impressive impetus as his point of departure grows closer, and how that might affect Alpine in the fight with McLaren. His stellar performance in Belgium, however, suggests that may only be a pipedream for the Woking team. But who Alpine run in 2023 could have a significant influence on their ability to stay ahead of McLaren next season.