Opinion F1 Unlocked
TREMAYNE: Verstappen's record breaking should be celebrated – it proves F1 has never been healthier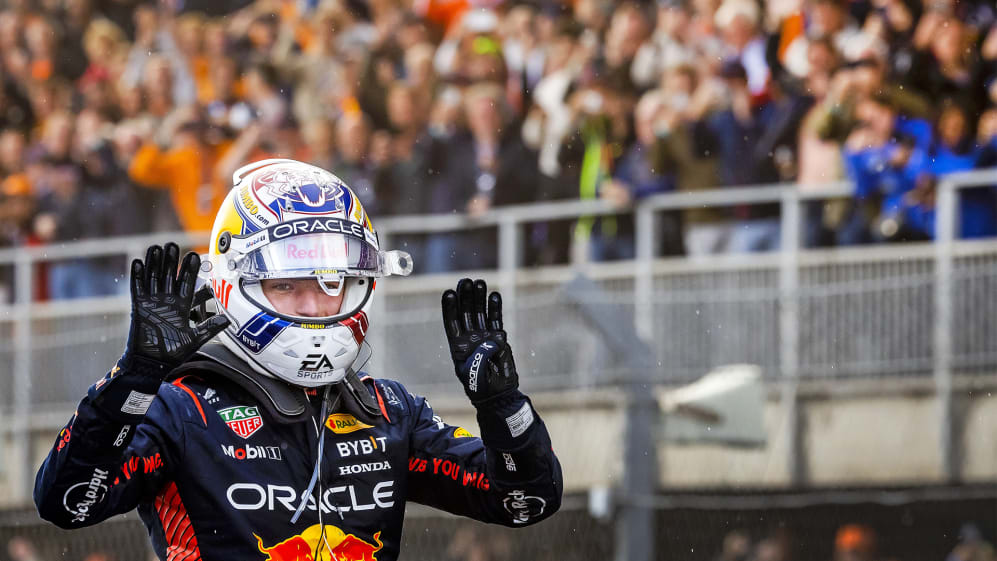 I'm a big fan of records, and believe that it's healthy when they are set and when they are broken – even when some of them 'belong' to your favourites.
That old axiom about them being 'made to be broken' is trite, but like most clichés, it's a cliché because it's true. And is there a better indication of a sport's health than when it is moving forward, even if it is just one car and driver combination that is making all the headlines?
READ MORE: Verstappen overcomes wet-weather chaos to make it a hat-trick of Dutch GP wins and equal Vettel's victory record
Isn't it better to be watching Max Verstappen in his pomp, redefining things? We watched Lewis Hamilton and Mercedes doing that for so long, with records for race wins and consecutive constructors' titles. And before him Sebastien Vettel, Michael Schumacher, Ayrton Senna, Jim Clark and Juan Manuel Fangio.
Cream rises, and now we are watching Max equalling Seb's tally of nine wins on the bounce. Does anyone doubt he will move ahead next weekend at Monza? It's going to take a miracle or some exceedingly bad luck for that not to happen.
This, surely, is better than having a sport that has stagnated, so that all the records belong way back in its past.
Despite all the efforts of their rivals, nothing seems likely to stop the Red Bulldozer from flattening them for some time to come, not least because the likes of Ferrari and Mercedes made errors with their cars.
I have no doubt that Adrian Newey and all the aero gurus in Milton Keynes look at their car and think, "Damn, we could have done that bit better". But they have clearly done the best job, and the once-derided Honda turbo power unit is at least as good as any other.
When a team hits that sweet spot, it's very easy to speak of how they make it look easy. Of course, a car looks more exciting when its sliding and the rear end is stepping out, so there is a tendency to suggest that when things go so well that it looks easy, that it is somehow a negative.
READ MORE: 'I'm incredibly proud' – Verstappen overjoyed as he makes more F1 history with hard-fought Zandvoort win
I remember being in the Williams garage in South Africa in 1993 with Frank Williams and Patrick Head when Alain Prost was doing his final runs in qualifying.
Both partners were beginning to look a little exasperated. It was their first experience of the Frenchman's style, as he had replaced the ebullient Nigel Mansell who would always wring a car's neck very obviously. Now their expressions clearly registered their inner impatience: When is he going to get on with it?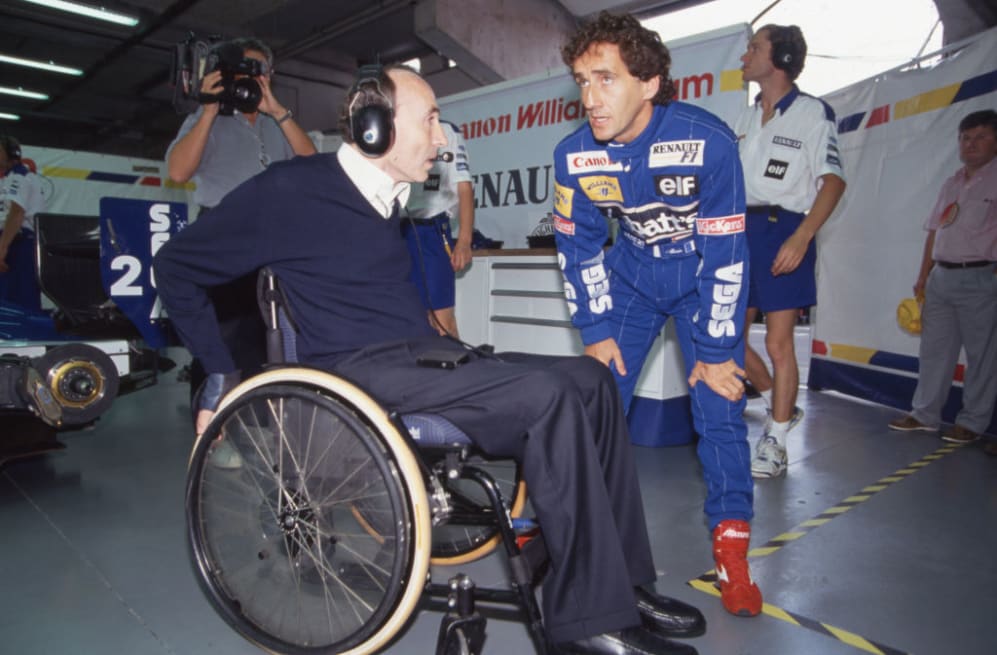 And at that very moment the time popped up on the screens: 1m 15.696s. Pole position. Ayrton Senna was second on 1m 15.784s and had really had to screw everything from his McLaren-Ford, with the emergent Michael Schumacher way behind in third on 1m 17.261s.
Alain's Jim Clark/Jackie Stewart style never looked quick because he never wasted any of the effort, but it certainly was. And he didn't hurt the car extracting such performance. His speed came not through bravado but panache. Frank and Patrick's jaws dropped that day.
READ MORE: David Tremayne on what made Jim Clark so good
Of course, a Jochen Rindt/Ronnie Peterson/Gilles Villeneuve style is always more pleasing and spectacularly romantic, but making it look easy because you are inch-perfect isn't a crime. Especially with today's cars. It can often confuse things, however.
If I were Max I might be a tad irked when so many people comment that he makes it all look so easy. That was why 'Our Nige' so often said that hauling his Williams FW14B required massive effort from him whenever we said how easy it looked. But if you think about it, such comments are a huge compliment, for the very reason that squeezing the absolute maximum out of the fastest car in the field is, by definition, very far from easy.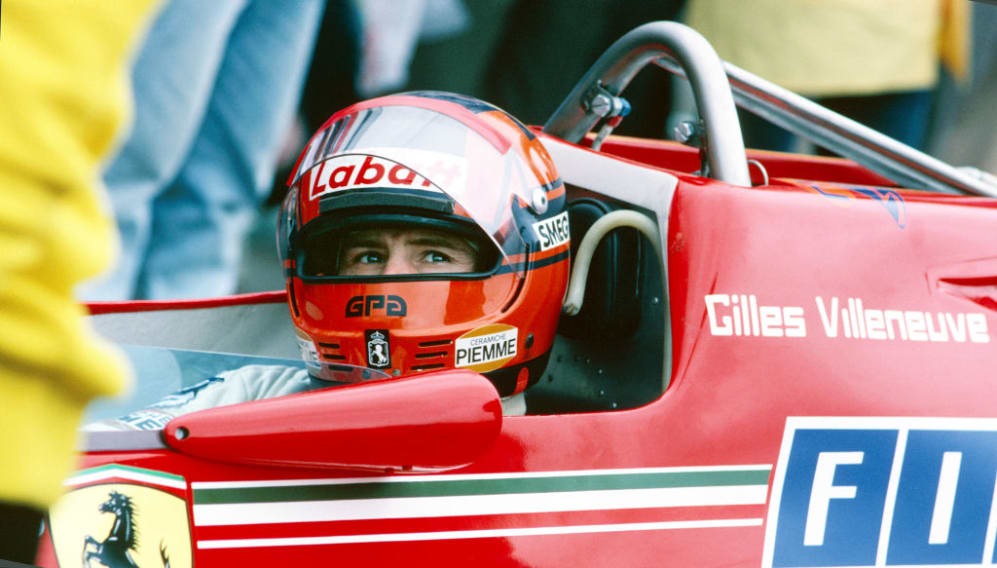 Max's ninth win in a row, and his 46th overall, looked super-easy – especially now that these days he no longer feels compelled to thrust through immediately if he doesn't lead from the start. He takes his time, and he executes his races perfectly and with metronomic precision.
Even when he had that nasty moment recently at Eau Rouge before the summer break, it was handled with great panache, like a boxer shrugging off a rare blow to the face from a rival.
READ MORE: 'To win nine in a row is insane' – The paddock reacts to Verstappen's record-equalling drive
I'm sure most of his competitors believe they could do the same as he does with the best car in the field, given half a chance so few of them are likely to get, but Sergio Perez thought that earlier in the year when they were separated by just a point, and now a chasm of 138 separates them…
This made it all the more fascinating when Max opened up after his home race, admitting that his dominant performance this time really didn't come easily at all.
"I think the first laps on the slicks were quite stressful," he told us. "You don't want to immediately go off the track. And also knowing how much grip there is still out there on the tyres, with the amount of water coming down, was not easy.
"And, of course, the final restart, I knew that my first lap the whole weekend already has not been the best with warm-up, so I knew that I had to survive that first one. And Fernando was pushing very hard behind and I could see him close in my mirrors. But once I had the temperature in my tyres it was all well balanced again.
F1 NATION: Verstappen makes history as Alonso returns to the podium – it's our Dutch GP review
"I think there have been more dominant cars in the past than what we have at the moment and they haven't been able to win nine in a row. So, yeah, it is hard and especially like today, it's easy to make a wrong call or even drop it yourself in the gravel or whatever. So it's never that straightforward, unfortunately.
"And when you have this kind of tricky race, for sure, it's a lot about risk management. I mean, when I compare it to a few years ago, where I'm not fighting for the championship, I'm driving completely different, for sure. But that's fine. I mean, even while driving like this, I know that we have a car which is capable of a lot. So that probably helps to be a little bit more in control, I guess."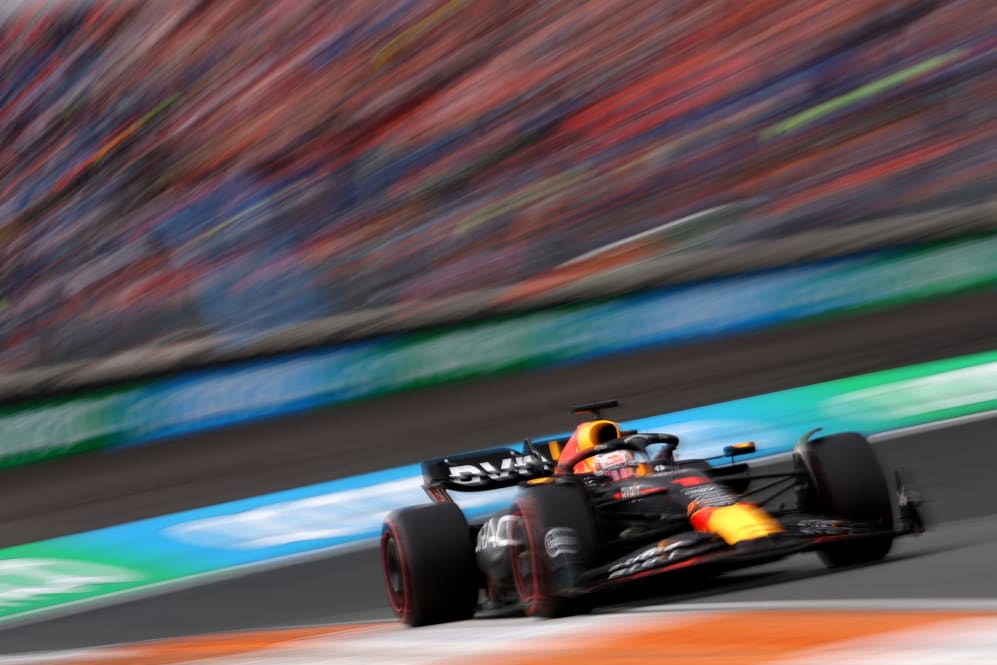 It's not all about car control, however. Sometimes it's about using your head, at others about listening when others are doing that and are in a position to assist you.
"To compare the wins, I think all of them have been different," Max continued. "So, this one was definitely the hardest one to make all the right calls to the end. I mean, that lap [when he was asked if he wanted to pit when the rain came at the end and he asked to stay out an extra lap] was definitely too dry in the back, but it had started raining on the main straight, for example.
READ MORE: 5 Winners and 5 Losers from the Dutch GP – Who kept their head when the heavens opened?
"Then I went again and I came again through Sector 2 and it was still dry. But I don't know, of course, what's going on the main straight or Turn 1 and apparently it was really coming down. So then the team told me 'No, no, you have to come in this lap'.
"So, it's a bit of feeling, I think, also, from both sides, you know. Sometimes it can be a little bit more up to you, sometimes a bit more up to the team. And at the end of the day, you have to trust each other in making the right call. And I was very happy that they called me in that second time around."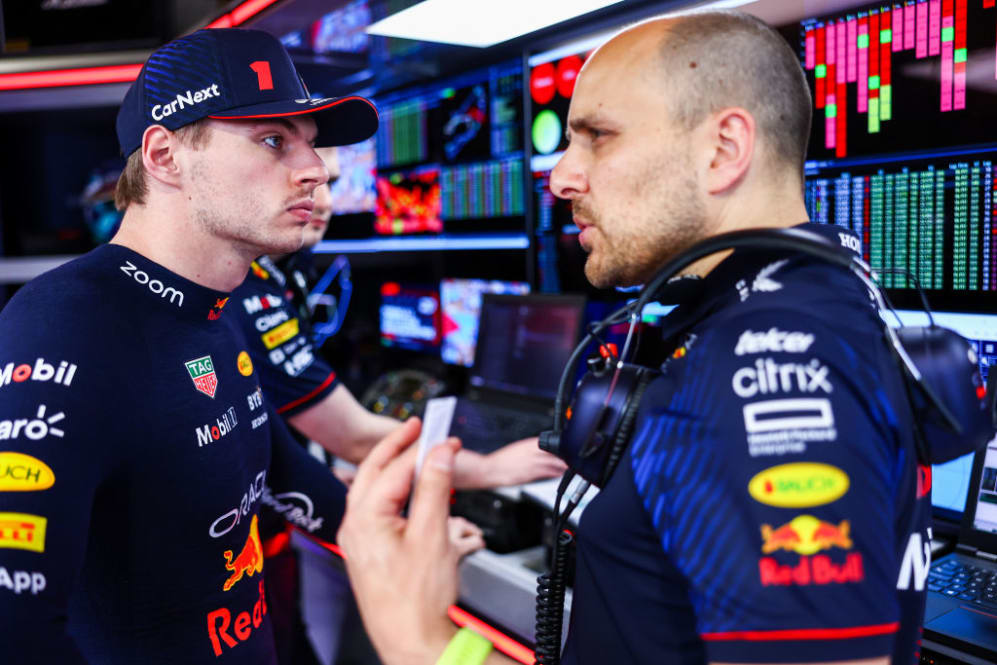 We've been getting used recently to some apparently barbed exchanges between Max and his race engineer Gianpiero 'GP' Lambiase.
But I heard a neat story from a Dutch colleague this weekend that I'd really like to be true. It's alleged that when Max started giving GP a hard time, GP was advised by none less than Max's father Jos to give his son as good as he gives out, "otherwise he'll just take charge of it all."
READ MORE: Ex-F1 driver Jolyon Palmer explains the complex and crucial relationship between driver and race engineer
The true greats have all had that facility to make it look easy, but it rarely is. So what creates the illusion of ease?
Other worldly talent is one answer. That, and an innate ability to exploit the best car to its absolute maximum. And that really isn't easy at all.
To read on, sign up to F1 Unlocked for free
You'll unlock this article and get access to:
Live leaderboard data
Epic experiences and rewards
Money-can't-buy competitions