Opinion F1 Unlocked
TREMAYNE: Why dejected Norris should take heart from Hamilton's smile in Spain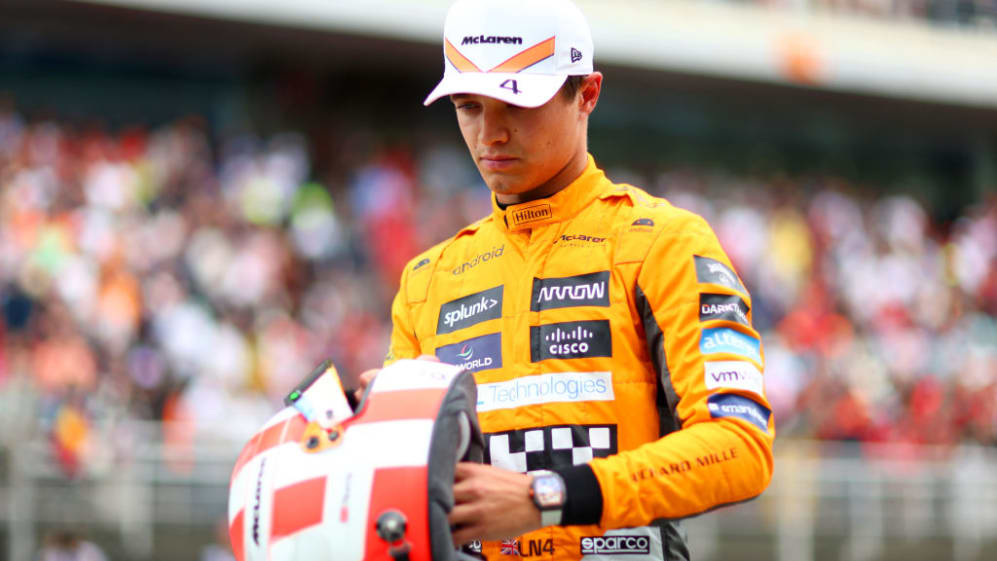 Lewis Hamilton's disappointment was almost palpable on Friday evening at the Circuit de Barcelona-Catalunya.
With the race at Imola called off, Monaco had seen the debut of the long-awaited upgrades that everyone within Mercedes desperately hoped would help them, literally, to turn a corner and take the fight to Red Bull. But with its tight, slow and medium-speed corners, the Principality was hardly the place to make a fine judgement on the new package.
READ MORE: The intriguing design details behind Mercedes' major W14 upgrade in Monaco
Perhaps it was an improvement, as Lewis finished fourth and George Russell fifth after a rare error which probably cost him third, perhaps it wasn't. At best, the results were inconclusive.
Thus, Friday June 2nd in Spain would finally be D-Day, when the seven-time champion might get the first inkling whether the latest iteration of the W14 would help to advance his stated ambition to win a record eighth title in the coming years.
It had been clear from the season opener that the original, zero-sidepod version of the car wasn't going to get the job done, hence the urgent redesign and the job swaps between Mike Elliott and James Allison.
What Lewis and George now had to drive boasted more defined sidepods and other subtle aero mods, but also a heavily revised front suspension. The combined aims were to generate greater levels of downforce and smooth airflow over the rear wing, but also to create a more stable platform to help make the car more manageable under heavy braking and turn-in.
Lewis's expression that Friday suggested it had not succeeded.
With its blend of fast and medium-speed corners the Circuit de Barcelona-Catalunya represents the characteristics found on many tracks visited during the F1 season. That's why it's long been a popular pre-season test venue: if you go well there, you'll generally go well elsewhere.
READ MORE: 'We're going to get there' – Wolff convinced Mercedes are now on the right path back to winning ways
But George was only 10th and Lewis 11th in the first free practice session, and then eighth and 11th respectively in FP2 – half a second off Max Verstappen's benchmark. Alarm bells were ringing. Again.
But back home in Brackley, Mick Schumacher was suited up and banging in laps into the late hours on the simulator, as the boffins hashed and dished numbers in concert with trackside engineering manager Andrew Shovlin and his team as they all pored over the drivers' inputs and recalculated set-ups.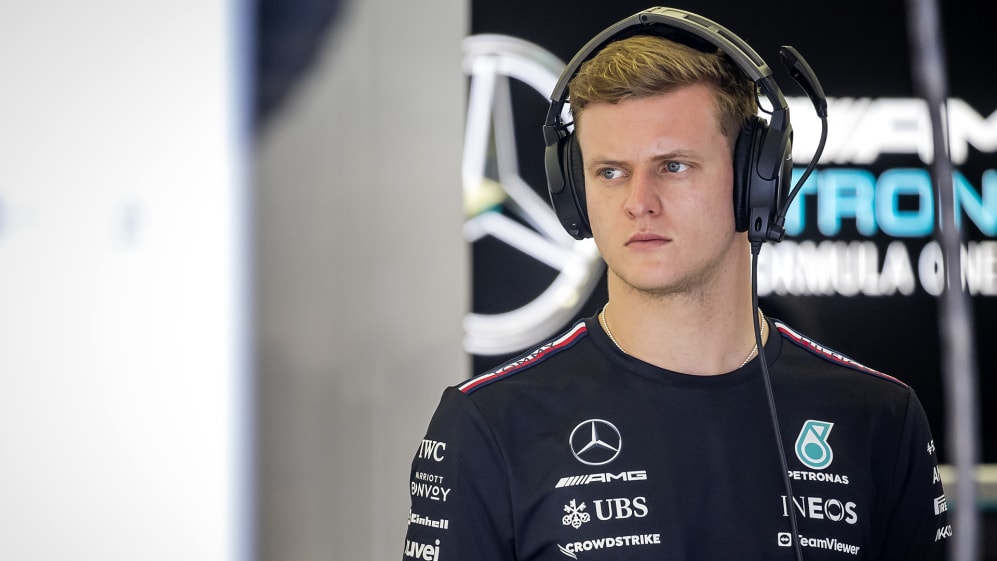 No sooner was his work done than Mick jumped on a plane to Spain so he could be there on Saturday to witness the fruits of his labours tested in real time. And to widespread relief, the final practice session that morning revealed that significant progress had been made, as Lewis was third quickest, with George sixth.
Qualifying saw Lewis fifth – bumped up to fourth after Pierre Gasly's penalty – and George 12th, but race day was a revelation as they delivered a double podium finish behind winner Verstappen.
READ MORE: Hamilton hails 'really mega' progress for Mercedes after double podium in Spain
Mercedes thus demoted Aston Martin to third place in the constructors' championship, but what really interested me in a tyre conservation race in which nobody could afford to go flat out throughout, was that the lap after Max – typically, after being ticked off three times for track limits violations – banged in his fastest lap of 1m 16.330s, Lewis did his best in 1m 16.676s.
Earlier, with his new softs at their best, Sergio Perez had done 1m 16.666s in the second Red Bull.
I'd say that was some fairly clear progress for Mercedes. More is needed, of course, but this was a promising start.
Meanwhile, Lando's little error, caused when Max ran wide in Turn 1 and Carlos Sainz had to back off to avoid clobbering his rear wing and thus forced others to check up momentarily, condemned him to a horrible race. Which was a shame as McLaren had been the surprise of qualifying.
READ MORE: Norris rues 'unlucky' first lap collision with Hamilton but says Spanish GP went 'as expected' after lowly P17 finish
You might argue that both McLaren and Mercedes were quicker in Saturday's cooler conditions, and that the MCL60 hadn't looked particular fast in any of the three practice sessions. But Lando certainly screwed the best out of it in quali. Q1 and Q2 saw him second quickest, and he just failed to dislodge Carlos from the front row in Q3.
Of course he had every reason to be glum after a horrible race in which he lost time pitting for a new front wing after that clash with Lewis and also having what appeared to be gear selection difficulties before leaving the pits, and then struggled home a disgruntled 17th, unhappy with his car but also with himself.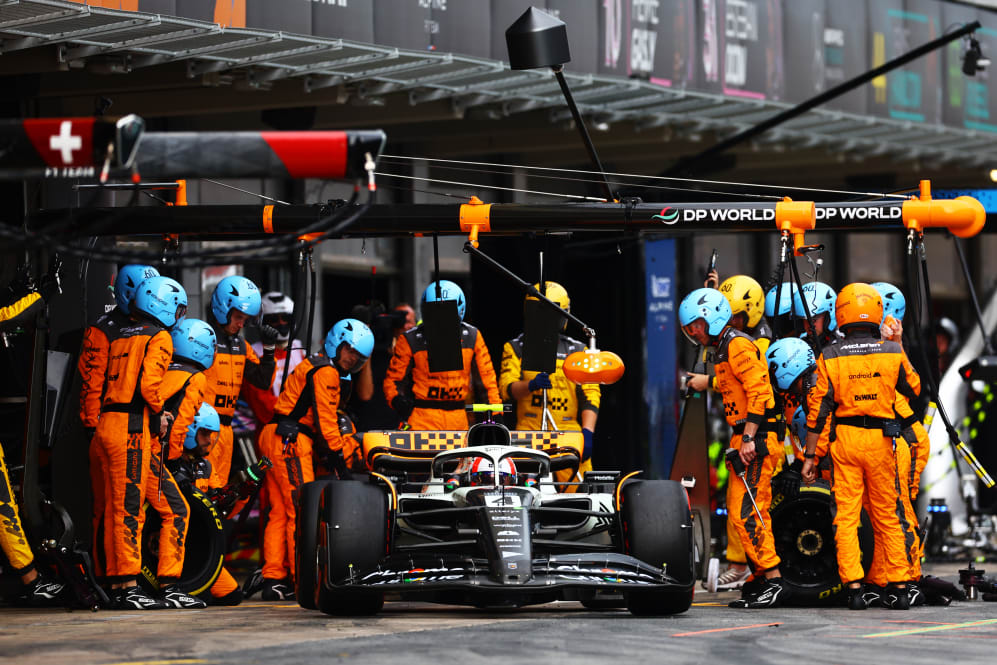 Was Lewis being too upbeat when he was so effusive in his post-race praise of the upgraded W14? And Lando too downbeat about McLaren's speed, development ("we had no upgrades here") and prospects over the rest of the season?
I can understand how Lewis felt on Sunday, and I believe Mercedes now have the stable platform they need to bring further performance-enhancing upgrades to the W14.
READ MORE: 5 Winners and 5 Losers from the Spanish Grand Prix — Who shone in Spain?
Whether that enables it to become a race winner like the equally unloved W13 at the end of 2022 remains to be seen, but if it maintains the pace it revealed in Spain elsewhere, they should be able to develop a fully competitive car for 2024.
And I would point out that while Lando suggested his car wouldn't have had the pace to compete for a top 10 finish, he did actually set the fourth fastest lap behind the Red Bulls and Lewis.
I can understand Lando's dejection, but where Lewis seems ready to sign his long-awaited contract renewal with Mercedes any day now, McLaren's future also looks more promising from 2024 onwards if Norris can just retain his laudable patience. As Hamilton's beaming smile on Sunday proved, things can and do turn around in Formula 1 – and McLaren are certainly being proactive in trying to get back to the front.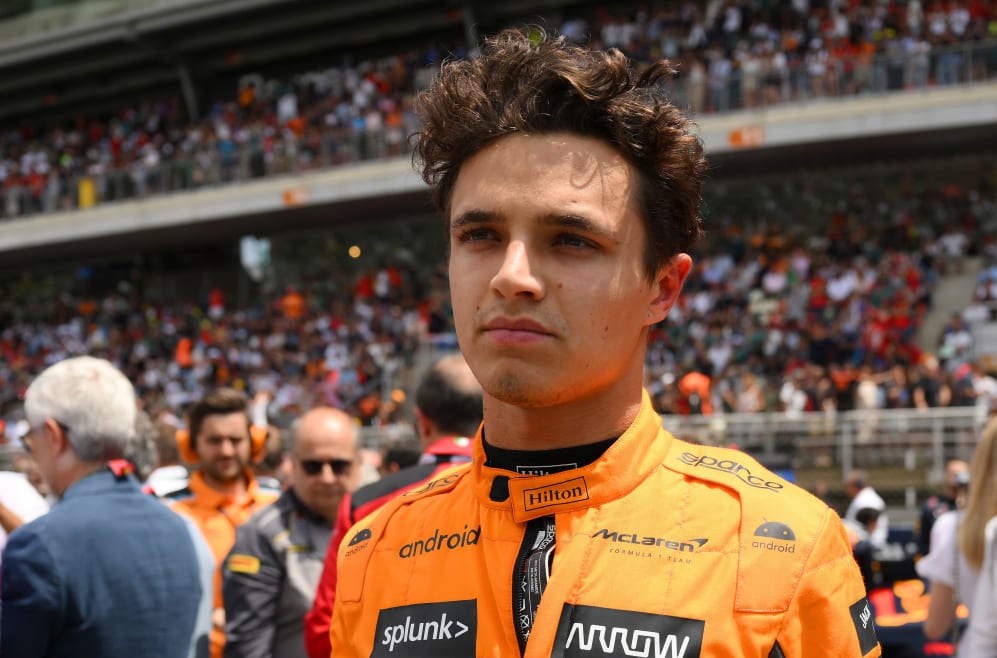 The new wind tunnel comes on stream this year, and with Peter Prodromou and David Sanchez due to join the expanding technical department, Team Principal Andrea Stella has also attracted Rob Marshall away from Red Bull.
I like Rob. He has a great track record of designing good cars that win races and is one of those self-effacing, pragmatic engineers who likes the job and not the limelight, and I believe he will bring a great deal to a team who are determined to rediscover the glory days.
READ MORE: Stella explains what 'instrumental' Rob Marshall will bring to McLaren in 2024
It's funny. Over coffee chez McLaren in Monaco days before the announcement I happened to mention to Mark Webber, Oscar Piastri's manager, that if I had to get hold of a no-nonsense engineer as opposed to a trendy 'star', I'd plump for Rob Marshall or Pat Fry, both of whom I believe are extremely capable and well able to identify the engineering wood from the high-profile spotlight trees.
Mark's face betrayed not a glimmer of a smirk, which is why I won't be playing poker with him any time soon.
To read on, sign up to F1 Unlocked for free
You'll unlock this article and get access to:
Live leaderboard data
Epic experiences and rewards
Money-can't-buy competitions