Opinion F1 Unlocked
TREMAYNE: Why Ocon's Monaco podium was more impressive than his victory in Hungary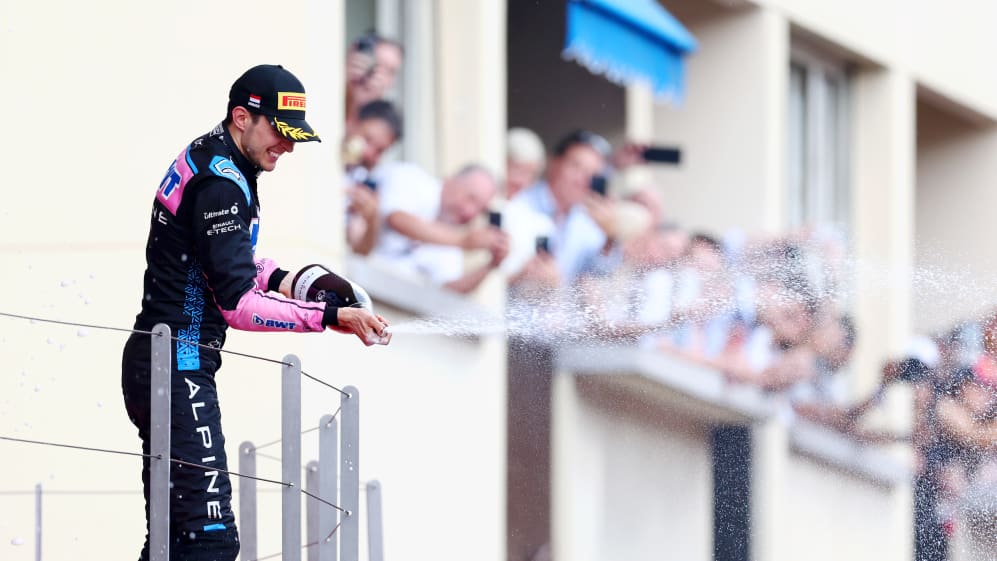 "It was very, very bad. There's really no word to describe how difficult it was, and I think that, from my side, I couldn't get the temperature into the intermediate tyres, so I was just tiptoeing.
"For me, I felt it was very, very twitchy when my tyres weren't working, so it was like I was on ice! But then, after some time, the tyres started to work, and it started to be fine. I was so close to going off, crashing and having a big shunt – but it was awesome."
READ MORE: 5 Winners and 5 Losers from the Monaco GP – Who mastered the streets of Monte Carlo?
I should explain that this was Lewis Hamilton speaking, after finishing fourth in Sunday's Monaco GP. Arguably the best wet weather driver since Pedro Rodriguez.
My point is that if it was that dodgy for him, what did that say about the man who resisted all his pressure and finished ahead of him, completing the podium headed by Max Verstappen and Fernando Alonso?
I mean, of course, Esteban José Jean-Pierre Ocon-Khelfane. The gangly and seemingly always smiling French kid whose full name rivals for length those of Fon de Portago or Wolfgang von Trips, who drove so beautifully to beat Sebastian Vettel and score his first Grand Prix victory with Alpine in Hungary two years ago.
I have a theory about why he is always so chirpy and cheerful, and it isn't just because he never hides the passion he has for the sport at which he is becoming increasingly proficient.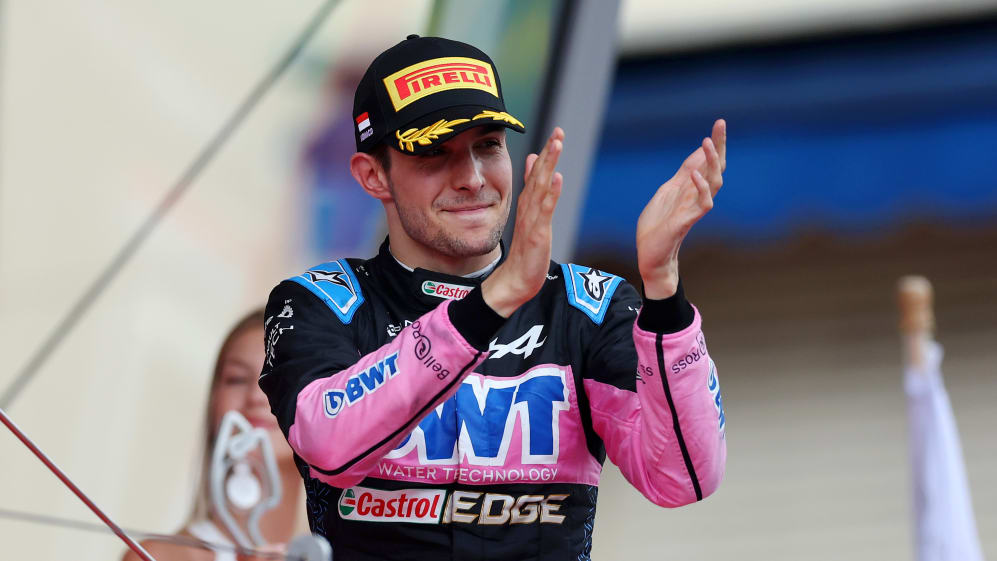 I think he is very well grounded, with his feet firmly planted on terra firma, is under no illusions about anything and has never forgotten that Fred Vasseur's ART Grand Prix enterprise rescued him for 2013 at a critical point in what had seemed a waning career. Had that rescue not happened, he was about to apply for a job at McDonald's…
Prior to the start on Sunday he might have been seen by some as the outlier on the grid in his blue and pink Alpine. And, yes, he had a stroke of luck when the three grid-place drop imposed on local hero Charles Leclerc for impeding Lando Norris in the tunnel on the Briton's best lap in Q3 elevated him from fourth to third in the line-up.
READ MORE: 'It's a hell of a moment for everyone' says 'very pleased' Ocon after qualifying in P4 for Monaco GP
That meant he got the better inside line into Sainte Devote – and boy did he make the most of it. He held his nerve and his line to follow Max Verstappen and Fernando Alonso up the hill to Massenet and Casino Square, and to keep a hungry Carlos Sainz and his Ferrari in check.
Thereafter, it was perhaps 'easy' – a relative term, of course, in such company but you know what I mean – to keep his place, given how difficult overtaking is in Monte Carlo.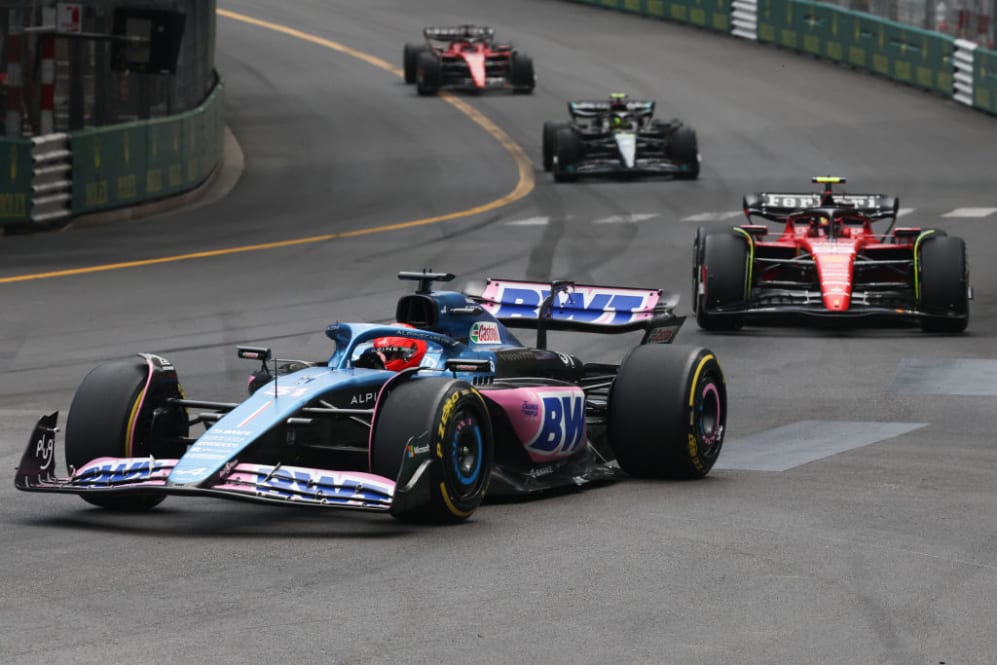 Carlos was pushing him very hard for a long time, and it seemed like Ferrari were playing mind games with Alpine as the Spaniard's pit stop was telegraphed on a few occasions and radio messages to 'box to overtake Ocon' were relayed and ignored likewise. But with his admirable insouciance Esteban simply kept on keeping on, and there was nothing that Carlos or Ferrari could do on track to unsettle him.
It reminded me in some ways of the late and much-missed biker Marco Simoncelli, when he was breaking through. As my ace commentator mate Toby Moody noted back then, Valentino Rossi, Jorge Lorenzo, Casey Stoner and Dani Pedrosa were MotoGP's 'aliens' – those whose talents were other worldly.
HIGHLIGHTS: Relive the action from a gripping race in Monaco as Verstappen dominates to take victory
But in the final year of his life, in 2011, Simo was joining them, demonstrating similar ability despite his height (and possibly because of his outrageous 'Sideshow Bob' hair).
Now here in terrible conditions in Monaco, a track on which it is easy enough to make mistakes at the best of times (and these were the worst), Esteban was not only coping with some tremendous pressure from Lewis, but more than holding his own.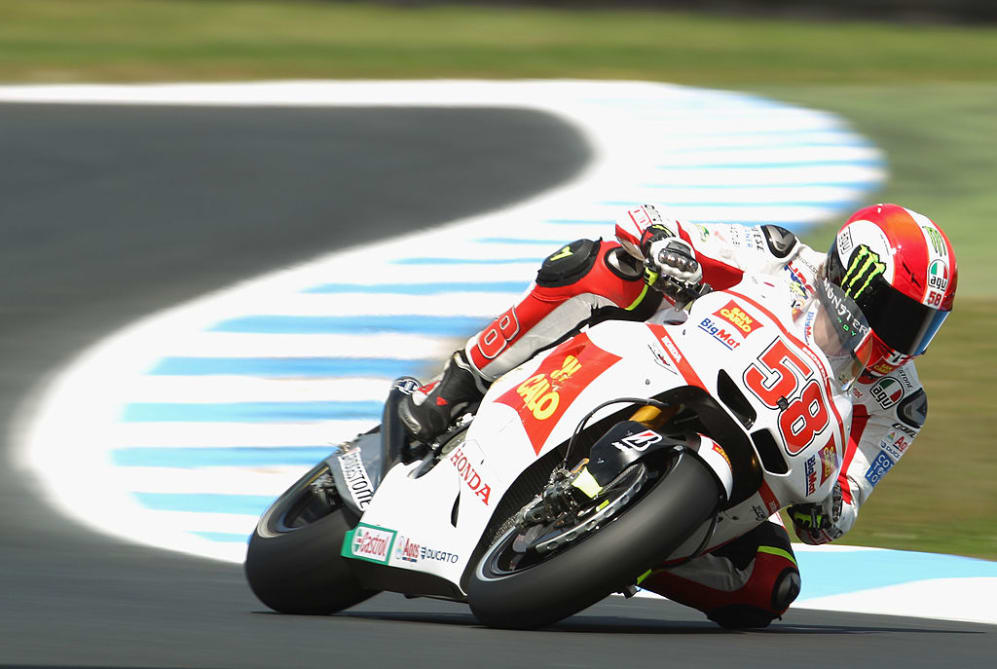 When Carlos said over the radio, "He's not giving me any space, we need to do something or I'm gonna crash," it reminded me how Dani Pedrosa would get cross with Simo when they raced wheel-to-wheel, and Simo was the one trying to break into that 'alien' turf.
Esteban later admitted that he would have settled for a top-10 result before the weekend kicked off, but in the end he was much, much better than that.
READ MORE: Delighted Ocon 'on a cloud' as Alpine claim first podium since 2021 in Monaco
He'd set much of it up all through practice, and was right on it in Q3. His first push lap was momentarily good enough for second behind Verstappen; then his second saw him top the times for an instant and held up for fourth by the end, only Max, Fernando and Charles eventually bettering his time, and Carlos and Lewis falling short of it.
Pretty nifty work, in such company, I'd say, which laid the foundation for what followed.
We know that, while he is Mr Smiley outside of the car, Esteban is as tough as tungsten in the cockpit. Remember all those contacts with Sergio Perez in their days as Force India team-mates? Or the close runs he had with bromance partner Fernando at Alpine in the past two years?
It's not always pretty when he gets his elbows out. There's never any 'you want fries with that?' courtesy. Like Simo was, he is a racer, through and through.
READ MORE: Would Alonso have won in Monaco if he'd made the right tyre call when the rain hit?
And yet… I remember in Singapore in his debut season in 2016 with Manor, where I'd first met him properly, I asked him to do me a favour. "Sure," he replied, the new kid on the block keen to please.
"Just stay the way you are. Don't change the way you act."
He laughed, as he was intended to, but in actual fact I don't think he is any different outside the car today to the slightly awed kid he was back then. He's just got better and better at mastering all the myriad things that help young turks mature into race winners.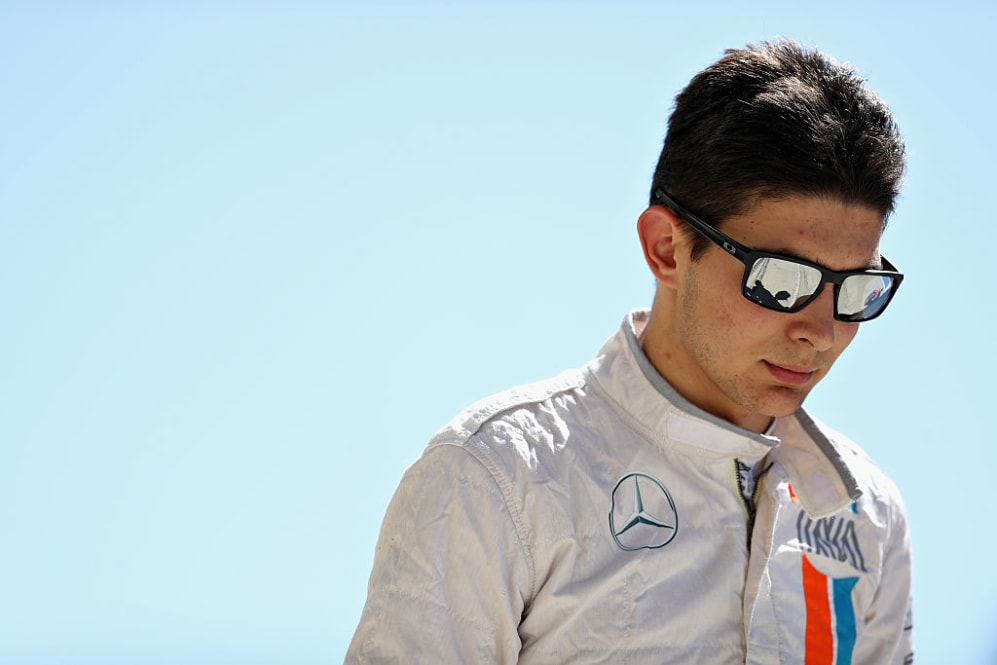 And while I think he did a stupendous job to win in Hungary in 2021, Monaco impressed me more because of the company he was keeping, the conditions and the pressure he resisted from Lewis.
Both Carlos, and George Russell, got caught out when their tyre temps went away, but Esteban would have been facing similar problems yet he made it through, barely putting a wheel wrong in the most trying circumstances.
READ MORE: 'I'm kicking myself to be honest' – Russell left frustrated after 'small mistake' costs him Monaco podium
"I got a touch from Carlos at one stage, got damage on the on the back of the car," he revealed.
"And then the rain shuffled everything again, and we had to choose to take the inters at the right time. And we did so. And from there on I was under a huge amount of pressure from Lewis.
"We seem to always be the two fighting together when the conditions are like that! So we know each other well in those conditions. And until the last lap, he was pushing flat-out.
"He was quicker in the wet section from Turn 5 to Turn 8, and I was quicker on the dry sections. It's been an incredibly tough race to get under control but the reward is immense. So, I'm extremely pleased."
STRATEGY UNPACKED: The 3 key mistakes that decided the six-way fight for third place in Monaco
It was not only a terrific drive from him, but a podium that Alpine desperately needed. A team leader's result that said, 'Okay, I've got what you guys need to move forward as a team.'
It looked like another alien had landed.
To read on, sign up to F1 Unlocked for free
You'll unlock this article and get access to:
Live leaderboard data
Epic experiences and rewards
Money-can't-buy competitions