Feature
TRIPLE HEADER: Who won F1's championship within a championship?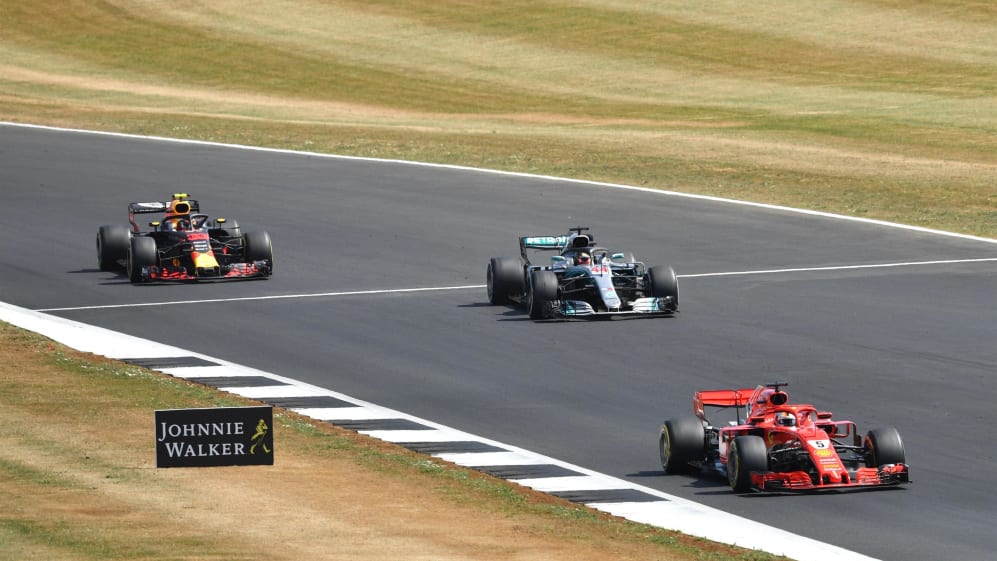 Championship defining - that's how F1's first ever triple header was being hailed in the run up. It was certainly flat out for the teams and drivers, but was it as significant as predicted? We take a closer look at who will remember the period with fond memories and who will be glad it's behind them…
Vettel comes out on top
Heading to France for the opening segment of this triple header, Sebastian Vettel held a slender one-point lead over Lewis Hamilton in the title race. The tables turned, however, after an early mistake at Circuit Paul Ricard hindered his chances of a win, and he had to settle for fifth place.
But third place in Austria, a race Hamilton retired from, followed by a win at Silverstone has given him the advantage again. With 75 points on offer (25 for each race win), the German came out of the triple header with an impressive 50 – the highest tally of any driver – while Hamilton notched 43.
He was also Mr Consistent in terms of laps raced too, having completed all 176 laps over the course of the three Grands Prix. His Ferrari team mate Kimi Raikkonen achieved that feat too, the only drivers to end this three-race spell with a 100 per cent laps-raced record. Not a bad effort at all from the Scuderia.
The top point scorers
| Driver | Team | Points from triple header |
| --- | --- | --- |
| Sebastian Vettel | Ferrari | 50 |
| Kimi Raikkonen | Ferrari | 48 |
| Lewis Hamilton | Mercedes | 43 |
| Max Verstappen | Red Bull | 43 |
| Daniel Ricciardo | Red Bull | 22 |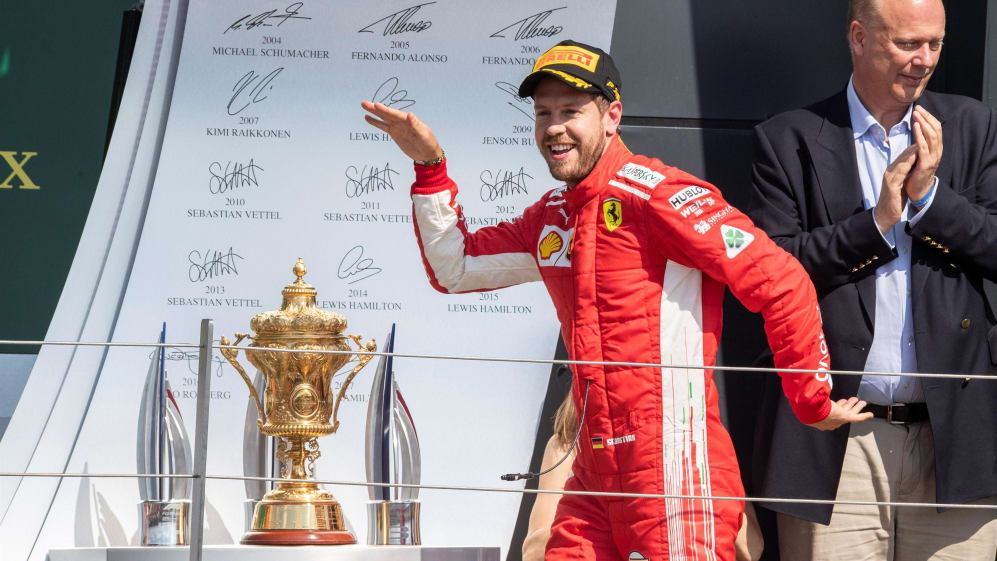 A pointless period for others…
In contrast to Vettel's successful three weeks, a handful of drivers endured a tough spell, some more so than others. In particular, the Williams pair of Sergey Sirotkin and Lance Stroll were two of five drivers to leave the triple header without registering a single point.
McLaren's Stoffel Vandoorne was another who failed to land a top-ten finish in France, Austria or Great Britain. He was only one place off the points at Silverstone, but that will mean nothing to a driver who appears to be struggling to make an impact in his second season in F1.
Brendon Hartley is also stuck in a rut at the moment. The Toro Rosso driver had notched just one point before this triple header, and he was unable to improve on that tally. It was a tricky period for the New Zealander, retiring from two of the three races through no fault of his own, and sufferring a high-speed shunt at Silverstone.
Harltey's double DNF ultimately meant the Toro Rosso driver was restricted to 107 laps over the three-race period, the lowest tally of all 20 drivers.
His team mate didn't fare much better either, and you'll see why below…
The drivers with the fewest points
| Driver | Team | Points from triple header |
| --- | --- | --- |
| Pierre Gasly | Toro Rosso | 0 |
| Brendon Hartley | Toro Rosso | 0 |
| Stoffel Vandoorne | McLaren | 0 |
| Sergey Sirotkin | Williams | 0 |
| Lance Stroll | Williams | 0 |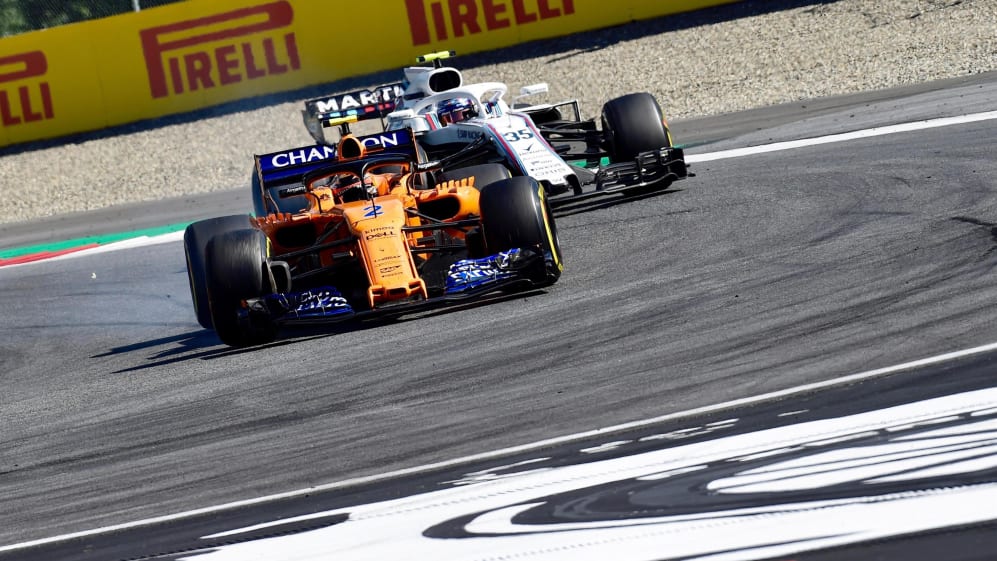 Kimi on the way up
It was a memorable period for Ferrari, who took the most points of any team with an impressive 98 to ultimately guide them to top spot in the constructors' standings. They'll also be chuffed that it was a consistent period for both of their drivers.
Raikkonen contributed 48 points over the three races, having finished third, second and third respectively. That was the second highest total over this period, so for those who may think the 38-year-old Finn is finished in F1 may well want to think again…
More impressive, however, is that these performances have helped him jump up two places in the drivers' standings, making him the second-highest mover over the three races. He now sits third, having moved above Red Bull's Daniel Ricciardo and Mercedes' Valtteri Bottas.
The drivers who made up the most places in the standings
| Driver | Team | Places moved up in standings over triple header |
| --- | --- | --- |
| Romain Grosjean | Haas | +4 |
| Kimi Raikkonen | Ferrari | +2 |
| Esteban Ocon | Force India | +2 |
| Kevin Magnussen | Haas | +1 |
| Nico Hulkenberg | Renault | +1 |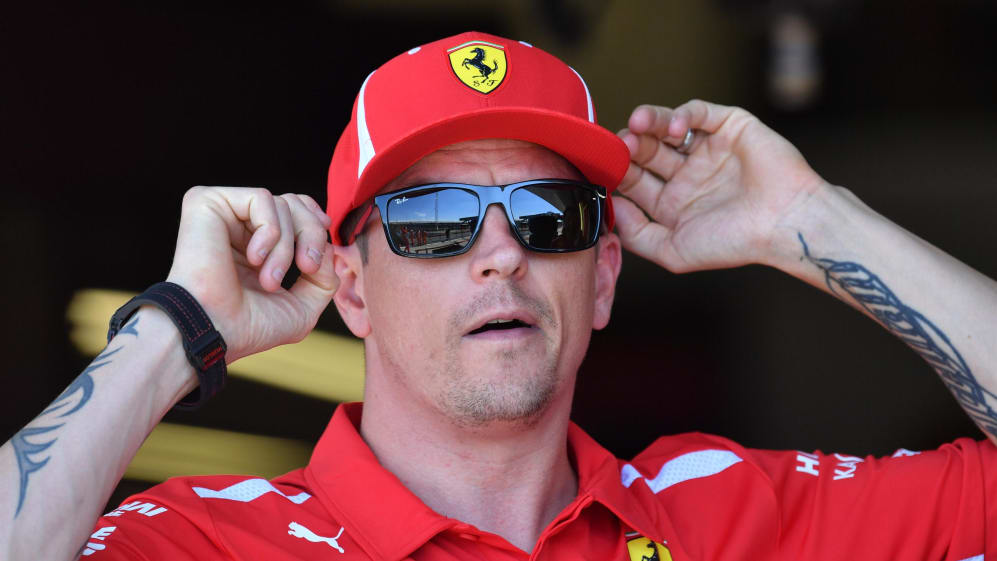 Unfortunate Bottas
Speaking of Bottas, he's another driver who is yet to get on the good side of Lady Luck. That became more evident during the triple header, when a string of incidents didn't play out in his favour.
His triple header got off to the worst possible start when Vettel collided into him on the first lap in France, pushing him way back down the grid. It was damage limitation for the rest of the race, and he ultimately settled for seventh.
Would he bounce back in Austria? It looked that way when he secured pole position, but a gearbox problem when running in second put paid to his chances of victory, forcing him out of the race in unfortunate fashion, as shown below.
And last weekend at Silverstone, Mercedes opted against bringing the Finn - running second on the road to Vettel - in for fresh tyres under the Safety Car, and the decision ultimately meant he dropped out of the podium places to finish fourth.
These lost positions ultimately saw Bottas drop from a championship-challenging third in the standings, where he sat heading to France, to the fifth place he currently occupies heading to the next round in Germany.
The drivers to drop the most places
| Driver | Team | Places dropped over the triple header |
| --- | --- | --- |
| Valtteri Bottas | Mercedes | -2 |
| Pierre Gasly | Toro Rosso | -2 |
| Fernando Alonso | McLaren | -1 |
| Carlos Sainz | Renault | -1 |
| Stoffel Vandoorne | McLaren | -1 |
| Lance Stroll | Williams | -1 |
| Marcus Ericsson | Sauber | -1 |
| Brendon Hartley | Toro Rosso | -1 |
Pack-leader Hamilton
Hamilton didn't have much to smile about following the triple header's final leg at Silverstone, given he'd just seen his arch rival triumph in front of 'his' fans.
But while it may have been a disappointing triple header for the reigning world champion, having begun so well with that win in France, he should take some confidence from the fact that he led the most laps during this flat-out period.
Of the 176 raced in France, Austria and Britain, the Mercedes driver led the pack for 77 laps.
You'll perhaps be surprised to hear that it was Max Verstappen, and not Vettel, who was Hamilton's nearest rival in this battle. The Red Bull star was in front for 46 laps, owed much to his surprise win in Austria, while Vettel was the leading car for 36 laps.
Red Bull did, however, get one over Mercedes in terms of most points won over the triple header. They finished with with 65 points, four ahead of their title rivals.
The drivers who led the most laps
| Driver | Team | Laps led over the triple header |
| --- | --- | --- |
| Lewis Hamilton | Mercedes | 77 |
| Max Verstappen | Red Bull | 46 |
| Sebastian Vettel | Ferrari | 38 |
| Valtteri Bottas | Mercedes | 14 |
| Kimi Raikkonen | Ferrari | 1 |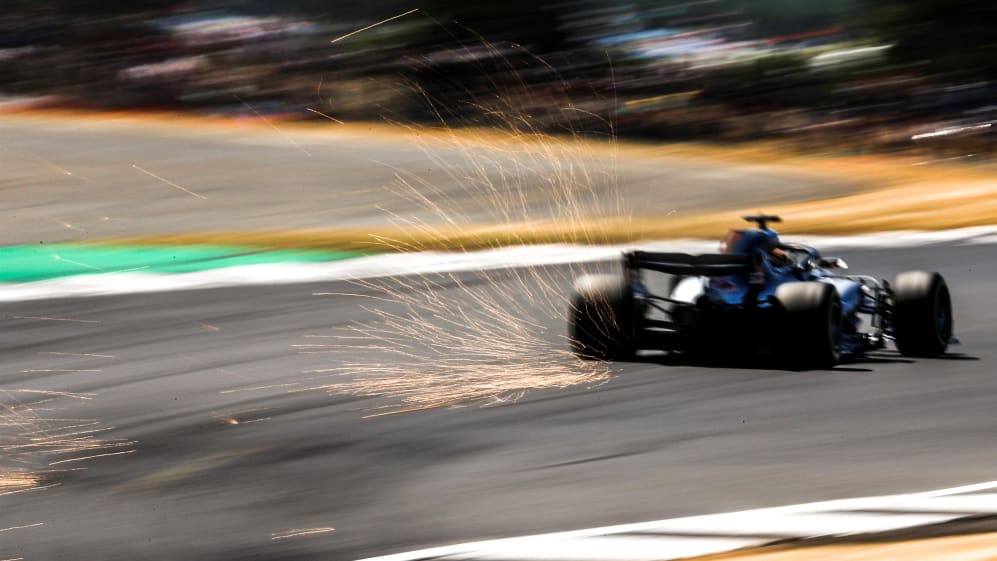 Haas win the midfield battle…
Heading into this season, Haas were considered by some as the fourth strongest team behind Mercedes, Ferrari and Red Bull. For a variety of reasons they failed to capitalise on that potential at the beginning of the season, with midfield rivals McLaren and Renault enjoying better starts.
However the American team are finally beginning to deliver consistent results, and our stats show that they were indeed the 'best of the rest' over the triple header.
They collected 32 points over this period, with their 22-point haul in Austria proving crucial in ensuring they earned more than closest rivals Force India (24) and Renault (14).
The American team have now jumped up to fifth in the constructors' standings, trailing fourth-placed Renault by 19 points ahead of the next round in Germany.
It was also a run to remember for Romain Grosjean, whose P4 in Austria helped him move up four places in the standings - the most of any driver. He finished the triple header on a sour note after a collision with Carlos Sainz ended his British Grand Prix, but all in all it was a positive period for the Haas driver.
The teams that scored the most points
| Team | Points won in triple header |
| --- | --- |
| Ferrari | 98 |
| Red Bull | 65 |
| Mercedes | 61 |
| Haas | 32 |
| Force India | 24 |