Triple overtake was risky - Hamilton
Have we already seen the pass of the season? Either way, Lewis Hamilton's overtaking move on lap five of the Bahrain Grand Prix – in which he passed Fernando Alonso, Esteban Ocon and Nico Hulkenberg in one go – will live long in the memory, though the man himself admits he took a big risk.
Hamilton started ninth in Sakhir after a five-place penalty for a gearbox change dropped him down the grid. He lost a place at the start, but soon charged up the order – though he admits his opportunistic 3-in-1 overtake into Turn 1 took even him by surprise.
"I definitely didn't [expect to pass three cars in one]," he laughed. "It's not an easy manoeuvre to pull off – it's quite risky. But I'd lost so much ground at the start, you know, [because] I was trying to be cautious.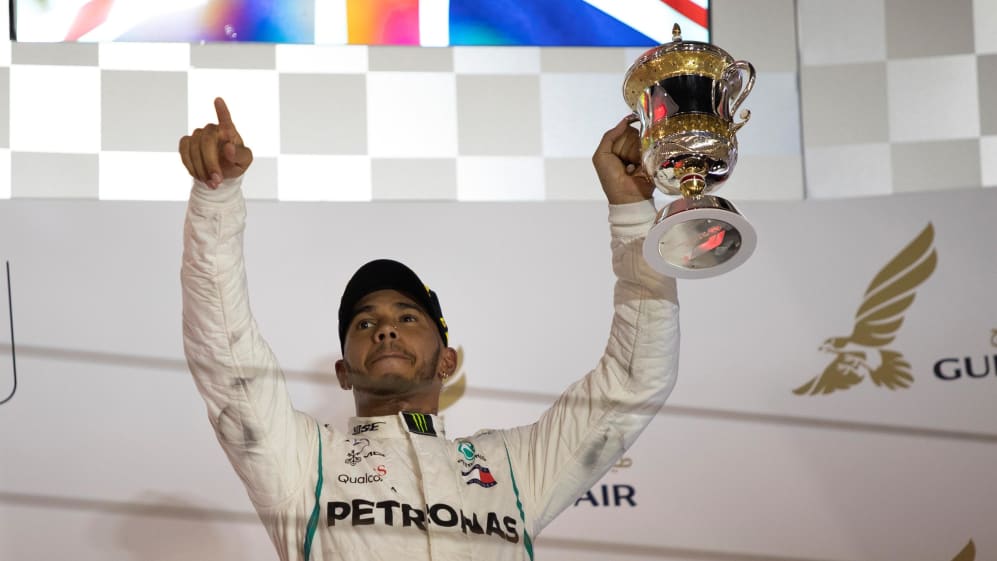 "I had a lot of people ahead and it's a long, long race. So I was trying to take it easy and I lost a lot of ground at the start, so I needed to come back. The 3-in-1 manoeuvre was very helpful, but unfortunately not enough to get close enough [to the front].
Hamilton ended up finishing third behind race winner and championship leader Sebastian Vettel and Mercedes team mate Valtteri Bottas.
Having crossed the line 0.6s behind Vettel, Bottas, who'd closed on the Ferrari driver dramatically in the closing stages, said he'd wished the race had been one lap longer to give him a chance at victory. For Hamilton, it was a similar story.
"Valtteri was asked if he wished the race was a lap more. I wish the race was another four or five laps longer. Then I probably would have been in the mix and been able to fight with them [Vettel and Bottas].
"It was definitely the best result we could have got, but I've lost a lot of points in the last two races. We're hoping for better things in the races to come. But I am really happy with the result.
"We're hoping that when we get to Shanghai we have a better opportunity to fight. But Ferrari have shown they're a force to be reckoned with this weekend. They've won now two Grands Prix. It's definitely not a case that we have a better car than them, it's a case that we have a serious fight on our hands. It's going to take a unified group strength to fight them all the way."
Hamilton's podium was his seventh scored when starting lower than P8 on the grid, and gave him a record-equalling 27th consecutive points finish. Will he make the record his own in China?