Tsunoda looking to reset for Monaco and 'refocus on my job' after frustrating Spanish GP weekend
Yuki Tsunoda has cut an increasingly frustrated figure in recent races – and following a disappointing end to his Spanish Grand Prix after retiring on Lap 7, the Japanese driver said he was looking to reset ahead of the next race in Monte Carlo.
With AlphaTauri generally appearing to lack the pace at Barcelona that they showed early on this season at Bahrain and Imola, Tsunoda found himself on the back foot from Q1, when a lap that was just 0.007s slower than Alfa Romeo driver Antonio Giovinazzi's was enough to see Tsunoda drop out of the first segment of qualifying.
READ MORE: Gasly 'p***ed off' over 'really silly' five-second penalty despite points in Spain
Whether or not he could have recovered from his P16 grid slot then became academic when Tsunoda's AT02 ground to a halt at Turn 10 on Lap 7, with a reported fuel pressure issue.
"Initially I got massive rear lock and at the same time it said 'False Neutral'," explained Tsunoda afterwards. "[It restarted] again fully but just didn't work so I think we have to really investigate what happened there. There was no chance to get out from there."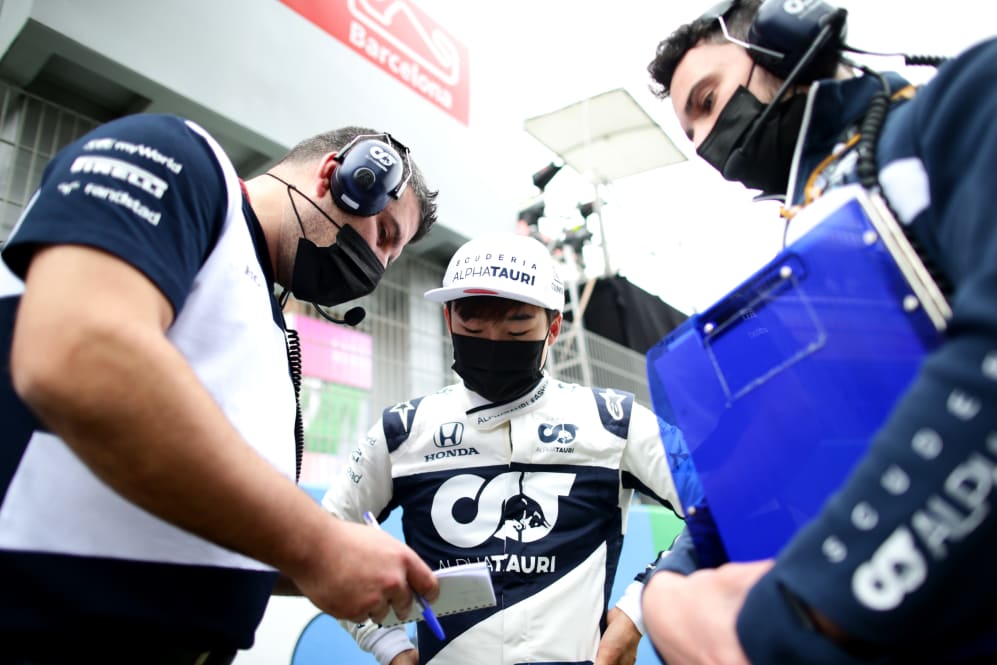 Prior to the race, however, Tsunoda had found himself having to backpedal after his Q1 exit, when he made comments to the press that were interpreted by some as Tsunoda questioning whether he was being given equal machinery to team mate Pierre Gasly – with Tsunoda issuing an apology to his AlphaTauri team and a clarification on social media later on.
READ MORE: Tsunoda apologises for comments suggesting he and Gasly run different equipment after Q1 exit
Added to a huffy exchange with his race engineer Mattia Spini during Saturday practice – when Tsunoda criticised Spini for failing to give him information at the right point during a corner – and it all added up to an unhappy weekend in Spain for the Japanese rookie, and one which Tsunoda was hoping to move on from in time for Monte Carlo.
"I was really frustrated from free practice," said Tsunoda at the end of Sunday. "Then yesterday [in qualifying] it was probably my fault, but today was completely out of my control. I have to survive this moment, to really refocus on my job. This stuff happens so it's better to have it at the beginning of the season, I guess. I just have to reset before Monaco."