Gasly 'p***ed off' over 'really silly' five-second penalty despite points in Spain
Pierre Gasly may have recovered to P10 after a five-second penalty that put him running as low as 19th in the Spanish Grand Prix, but the AlphaTauri driver was left cursing himself after a mistake for which he said he paid a "pretty big price".
Gasly was given the five-second penalty for lining up incorrectly – just ahead of his P12 grid box – before the start of his race, and he served it on his Lap 18 pitstop. but the Frenchman couldn't hide his feelings after the race.
READ MORE: Verstappen says he was 'a sitting duck' in Hamilton fight, as he defends Red Bull strategy call
He said: "Every time I try to gain every millimetre I can but this time I just misjudged and went too far. I'm really upset with myself for the penalty for the start because it was [a] really silly penalty and I just misjudged the position. I always try to gain everything I can, every millimetre possible, but this one I just went too far, and I paid a pretty big price.
"Because five seconds' [penalty], knowing that we finished just a tenth behind Ocon for P9, I obviously lost the point, and it p****s me off but it's like this."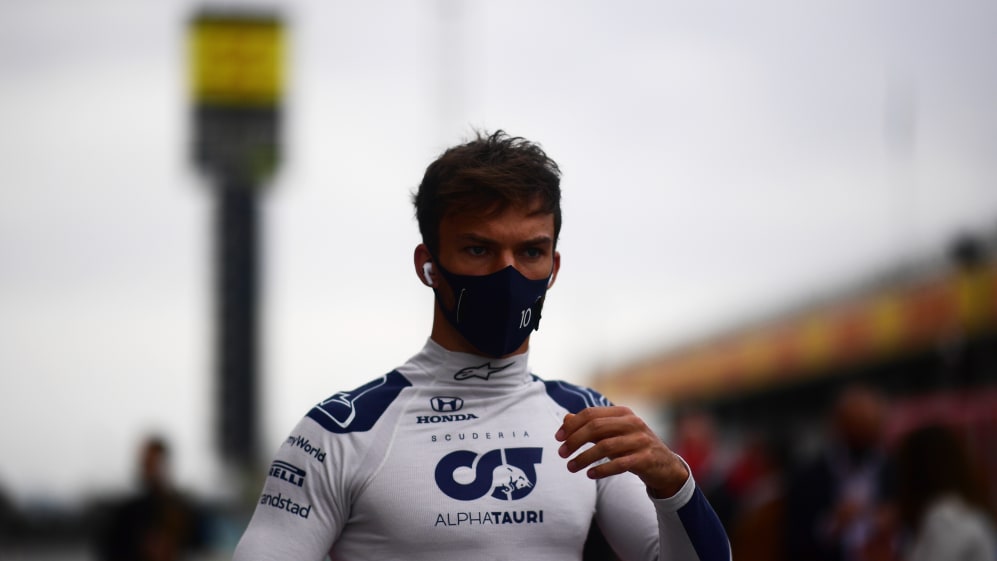 Gasly pitted for a new set of softs after his 28-stint on medium tyres on Lap 47, and from there he made up three places to take a point for AlphaTauri. That was some consolation after the frustration of that penalty during the race.
READ MORE: Bottas admits he could have completed team-ordered swap with Hamilton sooner – but Briton sees no issues
He added: "The last stint was quite good, overtaking and really positive, but on the other hand we don't have the performance that we would like so we need to work to find more."
And, having finished just 0.211s behind Alpine's Esteban Ocon in P9 at the end, Gasly was frustrated that he missed out on an extra point for his team.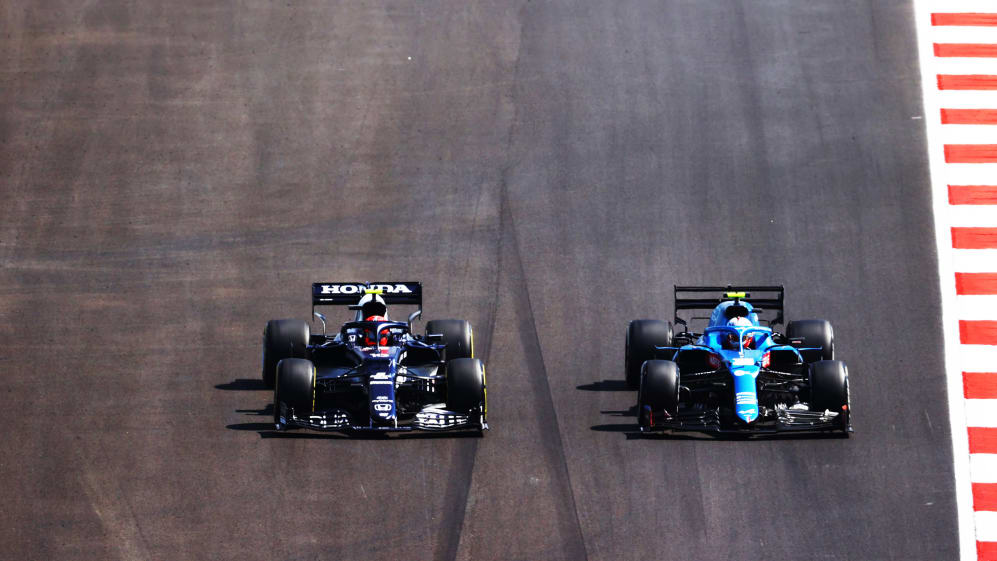 "Yeah I think that's [P9 is] objectively the position where we should have finished. I think overall the performance is not where we want to be… we're clearly not in the fight with McLaren nor Ferrari and we dropped back in the order. I think there is some potential, but we seem to have lost it slightly in the last two races," he said.
HIGHLIGHTS: Watch all the action from the Spanish GP as Hamilton beats Verstappen to victory
"We finished [two] tenths behind Ocon. I know it cost us a point and I'm not pleased with myself except that the last stint was quite exciting; I gave everything, and it was a pretty good one."
Next up is Monaco where Gasly has finished seventh and fifth in the last two Grands Prix. He enters the next race 10th in the table, with eight points.