Tsunoda recovers from 'bad pace' in FP3 at COTA to make Q3 for second race in a row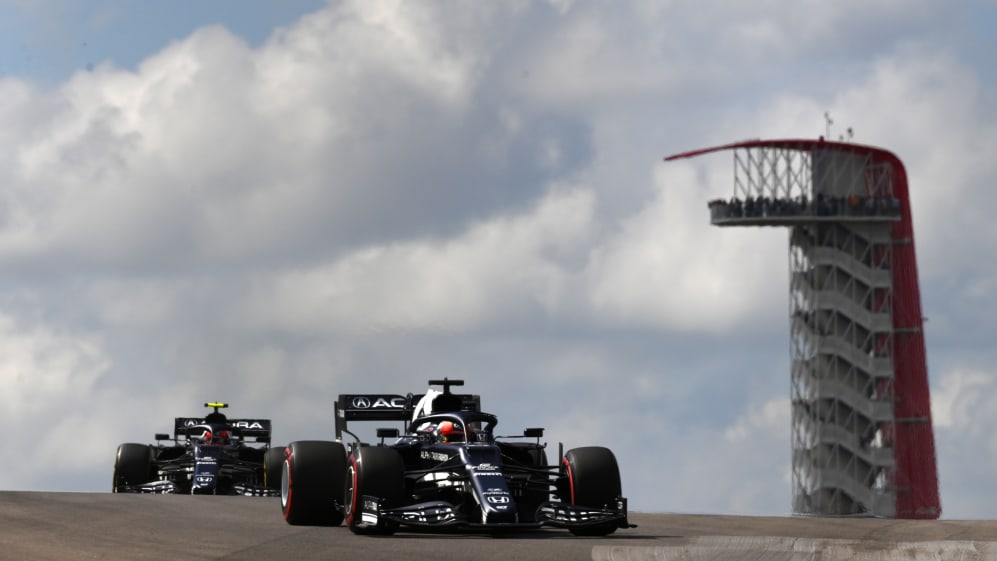 Yuki Tsunoda said he was happy to make it into Q3 for the second race in succession, as the Japanese driver bounced back from a lacklustre final practice session to join his AlphaTauri team mate Pierre Gasly inside the top 10 for Sunday's United States Grand Prix.
Tsunoda has struggled for performance relative to the experienced Gasly in his rookie year, with the 21-year-old having not raced on most of the circuits in the back end of the 2021 calendar, but he seems to be turning a corner in extracting more from the car.
READ MORE: Verstappen pips Hamilton to pole position with sensational final lap in Austin
He ended up one place behind Gasly in 10th, however he will be starting on the softer tyre unlike most of the rest of the top 10 – including his team mate – who are on the medium.
"I'm quite happy with how it is today, especially as in FP3 it was quite bad pace and even I was expecting it to be hard to go through to Q2," he said.
"Overall it was good, but there is still the last bit – a few tenths or a bit more to my team mate so I need to improve. But it's my first time in Austin. I just need to progress and build up the pace."
He added: "The team have made lots of changes to the car across the weekend, which have helped a lot, so I want to say a big thank you to all the engineers and mechanics."
READ MORE: 'I'm not worried about what's happening behind me' – Verstappen relaxed about front-row showdown with Hamilton
Gasly will start eighth, earning a place courtesy of Valtteri Bottas' five-place grid drop, and is on the best starting tyre to give him the best chance of scoring good points for the fifth time in seven races.
"I think we can be pleased today, we've got the four top teams ahead of us, so we're starting in a good position," he said. "Friday was slightly harder than we were expecting but we've made some good improvements for today, and with Valtteri's penalty we'll be in P8.
"It's good that we managed to qualify with the mediums, to give ourselves the best option [for the race], but I think it's going to be very tight here with the tyres, as this track is so tough on them. We've got lots of strategy choices available for us, so we'll need to look at all the possibilities tonight and choose the best option for [Sunday]."