Tsunoda says recovery from P20 to P13 'a good step' – but knows he must cut out qualifying mistakes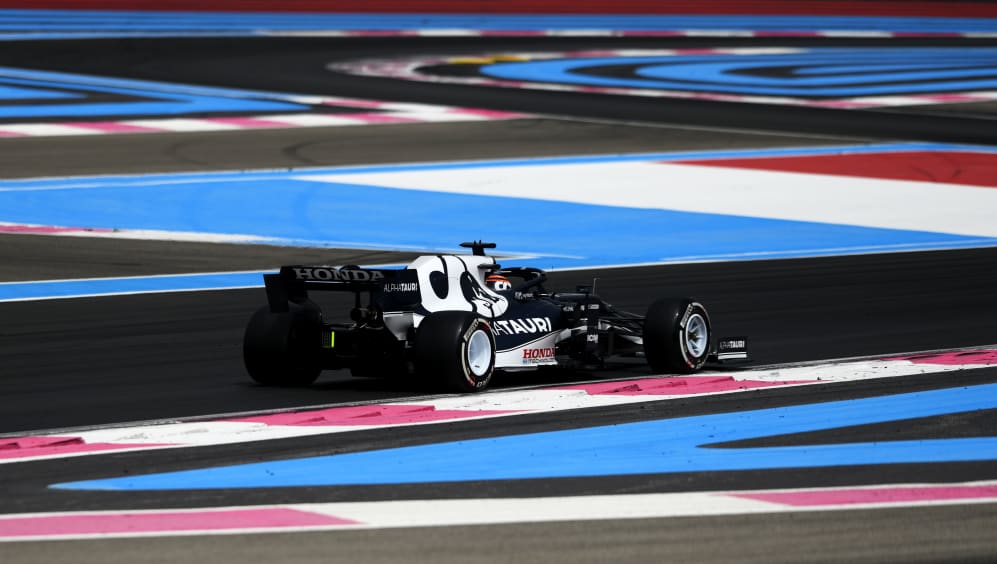 Yuki Tsunoda hasn't yet found his rhythm in his rookie season with AlphaTauri, with a qualifying crash relegating him to the back of the grid in France – but the subsequent recovery to 13th was valuable learning, he said after the race at Paul Ricard.
Tsunoda scored points in a stellar debut at Bahrain and then had to wait for the Azerbaijan Grand Prix for a repeat. But in France he crashed out in qualifying and had to start the race from the pit lane. He pitted on Lap 15 from mediums to hards and continued until the end – finishing behind Williams' George Russell in P13.
READ MORE: Russell says French Grand Prix was 'best race I've ever had with Williams'
Asked if he could take positives from the race, Tsunoda said: "Yes, for the mileage, for the experience, I do think this is a good step, to finish the race in this rookie season, and we need lots of mileage to complete and learn about the race, which is positive.
"But I have to improve the qualifying to start [in a] better position to have a chance more for finishing in the points. I have to learn from this, and just have to improve it," he added.
The Japanese racer particularly enjoyed a terrific start from the pit lane that saw him gain three positions in two laps – as well as relishing in the execution of that one-stop strategy, which saw him undercut rivals and finish ahead of Esteban Ocon of Alpine, and Alfa Romeo's Antonio Giovinazzi.
"The first lap was really good from the pit lane but after that, I was stuck behind an Alfa Romeo with a different compound. We expected it would be difficult to overtake from the first stint, so we tried to undercut with the hard tyre – so basically, I had to push from the beginning, and I used quite a lot of tyre [life].
READ MORE: How Perez was key to Red Bull's win in France – and why Mercedes couldn't respond to Verstappen's second stop
"It paid off at the end of the session and yes, the tyre was completely gone at the end," he explained.
With a double-header in Austria next, Tsunoda has two points scores this season so far and just one Q3 appearance – in Azerbaijan – as he sits 14th the Championship.