Understanding ultrasoft key to Red Bull's chances - Riccardo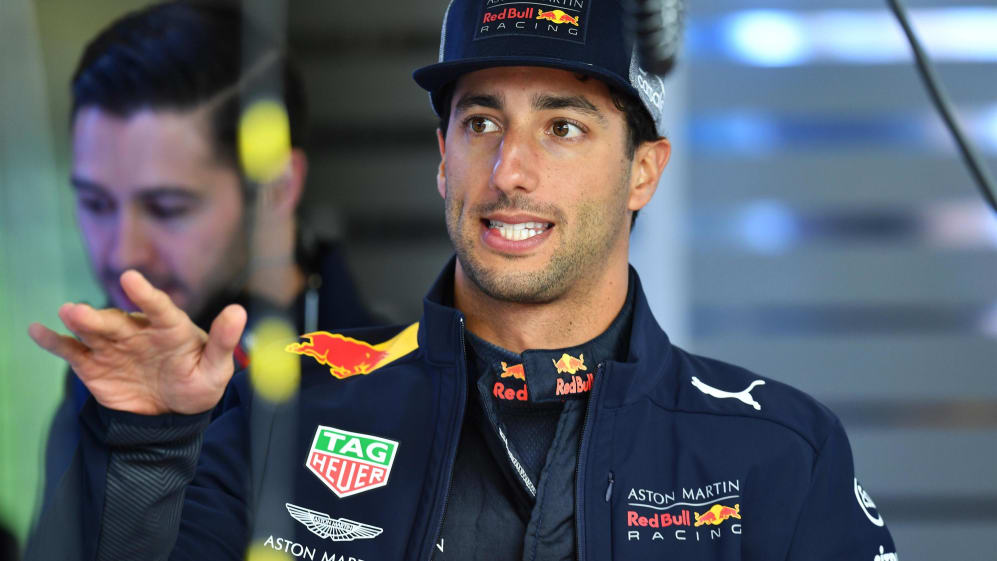 Their long-run pace is looking good, but Daniel Ricciardo says Red Bull must get more performance from Pirelli's ultrasoft rubber to challenge in China this weekend.
For the first time this season, Pirelli have brought non-sequential tyre compounds to Shanghai, with a full step between the softs and the ultrasofts. But Ricciardo – who finished fourth and ninth respectively in Friday's practice sessions – was only able to go two-tenths quicker on the purple-marked tyres, suggesting Red Bull will struggle in qualifying if they can't adapt.
"The ultrasoft is difficult," said Ricciardo. "For me I just struggled to get more grip out of the tyre today. I felt like after the first sector already I killed the tyre and the lap time didn't really improve after the first three or four corners. We need to get that tyre working better over one lap.
"It might push us in a certain direction in the race, but I think we can improve on that, so tomorrow morning we'll have another crack and see how we go."
Asked if Red Bull's lack of performance on the ultras might tempt him to run softs in Q2, Ricciardo said: "It's still too early to say. I think it's no secret that I think a few people are thinking of qualifying on the soft. It's not that bad a tyre around here. The ultra doesn't seem to last that long, so you might see a few yellow tyres in Q2.
"Our long runs were better, but it's still tricky. It's a front-dominated circuit, so you struggle a lot with the front tyres, but also the rear wasn't that easy today either. So it was tricky, but I don't think we're actually looking too bad. We'll make some adjustments and be stronger tomorrow."
No matter where Red Bull qualify, Ricciardo's team mate Max Verstappen, who finished third here last year from P16 on the grid, is feeling confident.
"I think in the race we will be competitive and in this track you can overtake," he said.
"The pace, especially on the long runs, was pretty good. I was happy with that and the car was behaving quite well there. Short runs I think we can still improve a little bit but no big problems so that's good."
Red Bull won their first ever race in Shanghai in 2009, but haven't won there since.