United States preview quotes – the teams and drivers on Austin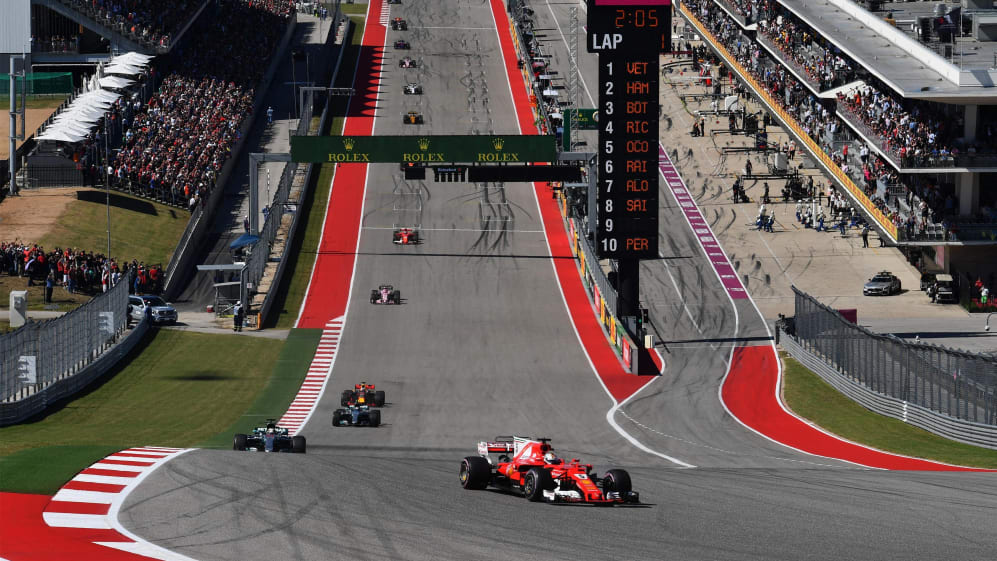 It's that time of year when Formula 1 heads Stateside, with Austin's Circuit of The Americas hosting the 18th round of this season. Here's how the drivers and team personnel are feeling ahead of this year's United States Grand Prix.
Red Bull
Daniel Ricciardo
"Hell, I'm gonna take this opportunity to perfect my American accent for y'all (laughs). So read with your best Southern Drawl. Damn, I love the city of Austin and the country of America, I think it's beautiful. Firstly, I think it's one of the best circuits we go to on the calendar for racing. You can pass in four different places. There's some tracks you struggle to pass on once, so to have four different opportunities with the shape of the corners and the apexes, everything just creates a real good atmosphere which encourages you to battle. It encourages you to fight. Fight in the spirit of America, the land of the free and the home of the brave. Boy, I love the feeling of racing at COTA.
"Beyond that, it's also a great circuit for the spectators. If you get perched up on the hill at Turn 1, boy, you can nearly see the whole circuit. Turn 1 is a great place for the start, for overtaking and pit stops. If there's racing out of the pits you're in prime seat, that's right, prime seat. Then you've got the COTA Tower. If you know someone, who knows someone, who might just know someone and you can get up the COTA Tower you'll have a whole view of Austin, hell, that's really something special.
"And then there's the city. Boy, don't get me started on the great city of Austin. I'm not gonna drop names on y'all now and give away all the places we go because I love em all, but the food is something special. I love my ribs, my brisket and boy, they got nachos coming out of their tachitos. What's a tachito, I have no idea! I feel when I talk in this accent, I become this person. Oh boy, I'm gonna stop this right now as I got a bit carried away. See y'all in Austin."
Max Verstappen
"As always I am really looking forward to getting back to the US. COTA is really fun to drive, it has long fast straights, slow tight corners and quick flowing sectors, all you want from a race track in one. The trickiest part is probably Turn 1 as you are blind to the apex coming up the hill. When we race in America it is always unique to any other round, as you saw last year with the driver presentation they always go the extra mile.
"While staying in Austin there are so many options for good food, the meat and BBQ restaurants make you venture out and get stuck in. This year I will stop off in Miami for an event on the way to Austin so I'm excited to see a bit more of the country and sample a few of their local dishes."
Haas
Kevin Magnussen
"There's absolutely an extra will, or motivation, to do well in the US. We always try our best. We're always on maximum attack to get the best result possible. It just carries a bit more significance to get a good result in America and at our home track. America's obviously not my home country, but you feel like it is racing there that weekend.
"COTA is a little bit better than most other circuits in that it doesn't just have one place to overtake. That much is correct. It has a few places to overtake, not just the one or two that most tracks have. Some tracks don't have any. COTA has a few places where you can line it up for a move. It's a good track for racing."
Romain Grosjean
"We've made a good step this year. I think 2017 was maybe the year where we underperformed, but in 2018 we've come back to the route being planned out since the start of the team. The team has been growing a lot and improving in every single area. There's still room for improvement, which is amazing to know and to see.
"It's special. It's like when I'm in the French Grand Prix, I get an extra feeling, something special. At COTA, it's the same thing. You expect a lot of fans to be coming and cheering for you. You can see them there wearing the Haas colors, T-shirts, caps, scarfs, whatever. It's just great to know that it's not always about, say, Lewis (Hamilton) or Max (Verstappen), but that it's about Haas F1 Team as well."
Guenther Steiner, Team Principal
"I think it's very important for Formula One to have a race in the United States. For a long time, until COTA came on the scene, there wasn't one. I think the fan base is growing. It's important for Formula One, but also for us because it's our home grand prix. We're all looking forward to it.
"It's a fantastic city. There are always a lot of things going on in Austin. It's a young city and just a cool place. The weather's usually pretty nice. It's just one of those cities that everyone likes."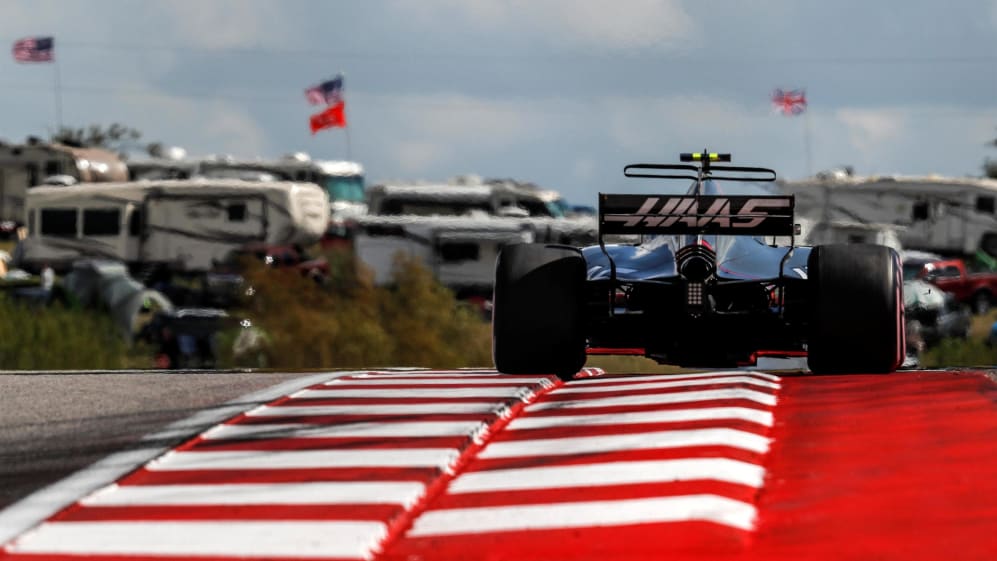 Mercedes
Toto Wolff, Team Principal
"We could not have asked for a better result from the back-to-back races in Russia and Japan. We were able to extend our lead in both championships and the entire team delivered to a very high level. While we didn't have the fastest car in the summer, we've seen the performance swing in our favour recently; however, it is closer than it looked in recent races. Ferrari have a strong car and they will keep on pushing until the very last corner in Abu Dhabi. They have been worthy opponents in the past 17 races and we have no reason to believe that this will change in the next four; just like us, they will fight fiercely for every point and position.
"The battle is far from over, so we approach Austin the same way as every other race: take it one step at a time, focus on our job and make sure we bring performance and reliability to the track. The Circuit of the Americas has been a good track for us ever since it was introduced in the F1 calendar, but past results have no impact on the current championship. Everyone in the team knows that we cannot take anything for granted, so we will be as diligent as ever, keep our heads down and work hard to get a good result in Texas. This championship fight has been exhilarating and we can't wait for the next chapter in the epic battle of silver and red."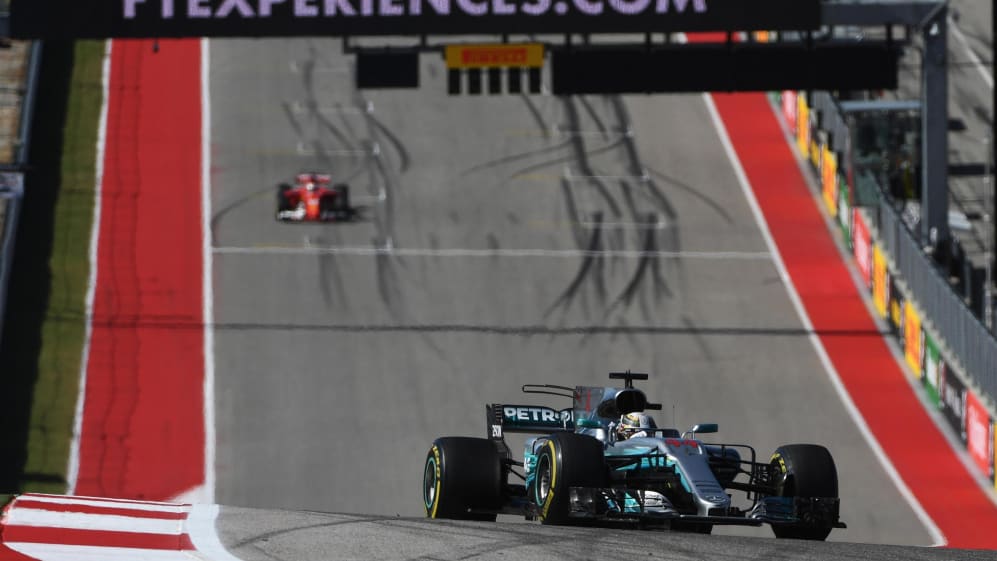 Renault
Nico Hulkenberg
"It's been a tough couple of races, but we remain positive and eager to bounce back for the last four weekends of the season. Japan didn't go to plan, but we're aiming to learn from what happened to be best prepared for Austin. I'm determined to be in the points for the last four races – as is Carlos on the other side of the garage – so it's going to be maximum effort to extract the most from the current package and ensure we keep fourth place in the constructors' championship."
Carlos Sainz
"After scoring a point in Japan, I'm feeling hopeful for Austin. The circuit should suit the car better than Suzuka, so we remain positive. We have to keep fighting. We know the second-half of the season has been tough for everyone involved with the team, but it shows we have a lot of spirit. Even if we don't have all the pace we want, we're still scoring points, so we need to hold onto that and keep fighting and pushing. We can meet our targets."
Cyril Abiteboul, Managing Director, Renault Sport Racing
"Fourth position is going to be close as we reach the final straight of the season, but we're feeling positive ahead of the next race in the United States. We are reaching the end of our development cycle this season since we are increasingly focused on 2019 projects, but our immediate priority remains meeting our objectives set at the start of 2018. To do this, we need to see the final four races as a mini-championship. Austin is the next challenge and we go there in a determined mood with a point to prove."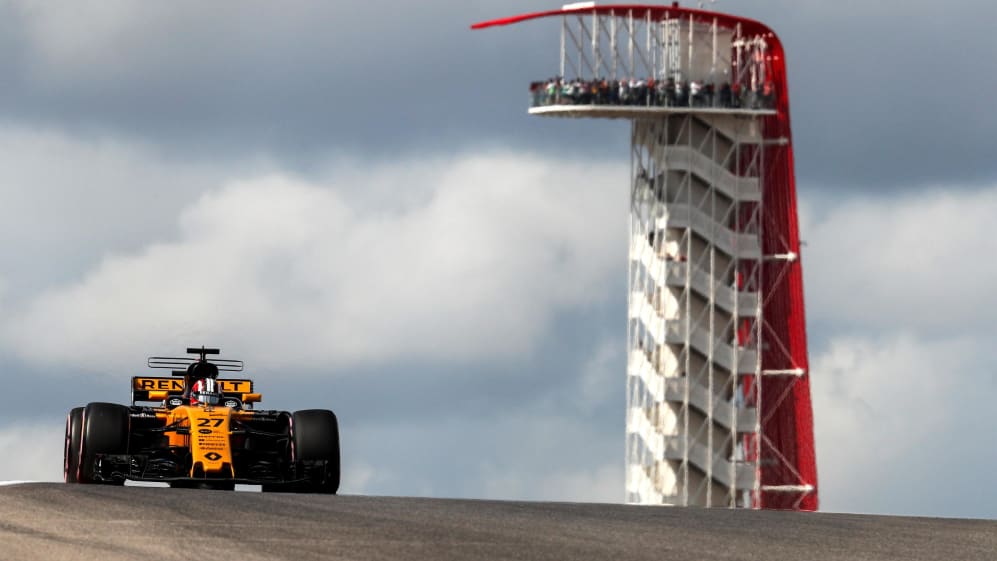 McLaren
Fernando Alonso
"I'm very happy to go back to the US. I obviously raced there in January at Daytona, and then I went to Barber in Alabama a few weeks ago for the Indycar test. Now, I'm going to another circuit – one of my favourite ones, Austin – for the last time in Formula 1 in the US.
"I'm ready to enjoy the magic atmosphere there. For me, it's always very nice to race in front of the American fans. Hopefully we can get back into the points that we need for the constructors' championship, to help the team and to give us a boost in motivation.
"We had a good race in Singapore a few weeks ago, but we weren't in the points in the last two races, so in Austin we want to change that. It's going to be a fun weekend and I'm also looking forward to seeing a lot of friends there."
Stoffel Vandoorne
"I'm really looking forward to heading back to the US. I'm a big fan and have been spending more and more time there recently. Austin is a really cool city and every year I spend time with the team exploring and trying out cool restaurants. You can't go to Austin and not have Texan barbecue!
"I also really like the COTA track. It has a great mix of corners and is fun to drive. The fans too are really enthusiastic and we seem to have bigger and noisier crowds every year we go there.
"It's tricky to make predictions, but this track will hopefully be a bit more favourable to our car. The last couple of races have been difficult for us but we hope that in Austin we'll be able to show a bit more performance."
Gil de Ferran, Sporting Director
"Although Austin is a relatively new Grand Prix, it's already become one of the preferred stops on the Formula 1 calendar. The circuit itself not only provides an interesting mix of different corners, but also great visuals.
"Clearly, our results of late have not been satisfactory. Nevertheless, we continue to work hard to improve our performance each and every race weekend.
"Needless to say, the US Grand Prix is one of the most important races of the year for McLaren and we look forward to hosting many of our friends, customers and guests at what I'm sure will be an exciting and fun weekend."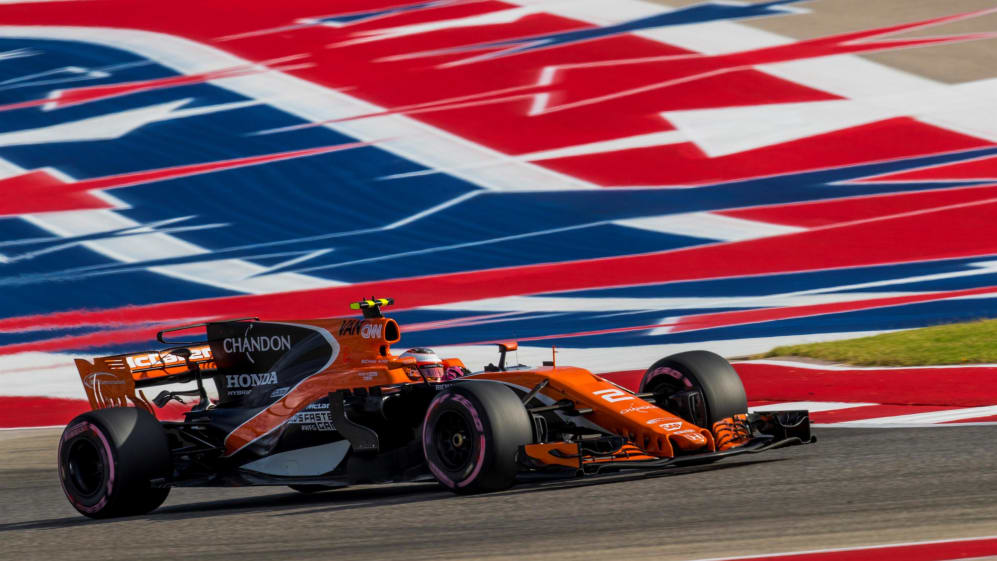 Toro Rosso
Pierre Gasly
"The first time I went to the USA was a long time ago for a karting race at Las Vegas, where I finished third. More recently, I have come to Austin as a third driver for Red Bull Racing but I've never driven the track there, so this will be my first time. It looks like a really technical track and most drivers reckon it's one of the best of the year. I'm looking forward to my first race weekend there. Last year, I would have been racing in Austin, but it clashed with the final round of the Super Formula Championship at Suzuka in Japan. I had a chance of winning that, but the race was cancelled because of the bad weather: so it wasn't the best weekend for me… We saw in qualifying in Japan that our car has made a good step forward and our pace was good in the race, so we have made real progress and I hope that continues in the United States and Mexico."
Brendon Hartley
"It's one year on since I made my Formula 1 debut in the United States GP. I'm very excited to be going back to Austin because it's a city I love and a track I enjoy. We go there off the back of a really positive qualifying performance in Japan, which showed we have clearly made some steps forward and I think we will be aiming for another good qualifying performance, this time with some points on Sunday. The anniversary of one year in Formula 1 is a small milestone and it marks the first time this season that we come to a track that I have already driven in a Formula 1 car.
"As for the circuit itself, for a new track it has a lot of character, with plenty of undulation, a very quick first section which has some similarities with the "snake" in Japan. I'll never forget driving a Formula 1 car for the first time, going through that section and having my neck almost ripped off from left to right! It's one of the most impressive sectors on the F1 calendar. The whole track has a very bumpy surface and it's very technical."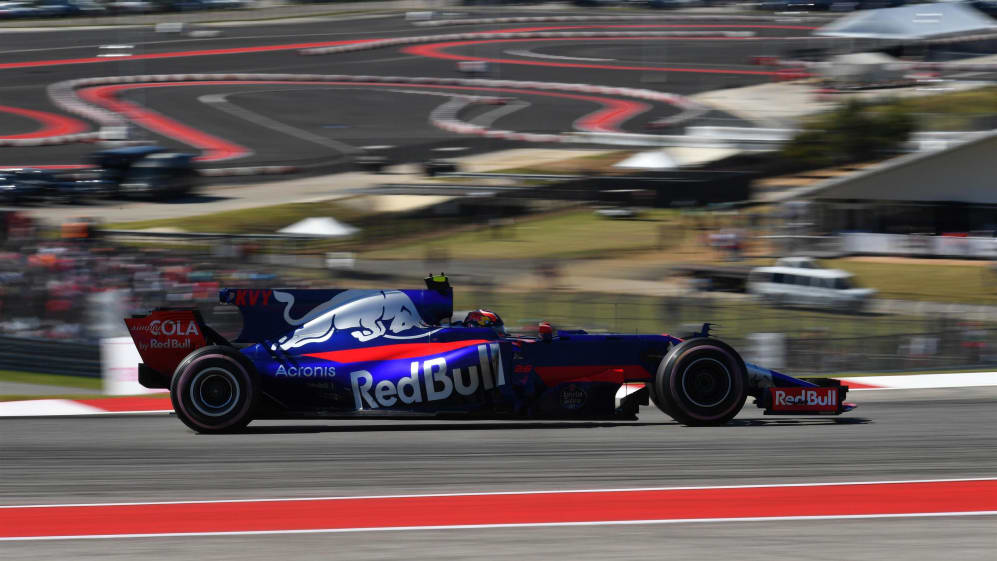 Sauber
Marcus Ericsson
"Austin is one of the best race locations each season. The city itself has a lot to offer, and the track as well as the atmosphere around it are always great. It is a challenging circuit. The first sector reminds me a bit of Suzuka, with very high-speed parts to it. There are some good opportunities for overtaking, and the mix of the track's characteristics make it an interesting one to drive. With the good pace we have shown over the past few weeks, we should be able to fight for good results, and I look forward to seeing what we will be able to achieve there."
Charles Leclerc
"The United States Grand Prix will be an exciting one. I like the circuit very much, and have driven some free practice sessions there in the past. It would be interesting to discover the track in dry conditions, as I have only ever driven there in the wet. Going to Austin is always something special, and the ambience at the track it will surely make for an exciting race weekend."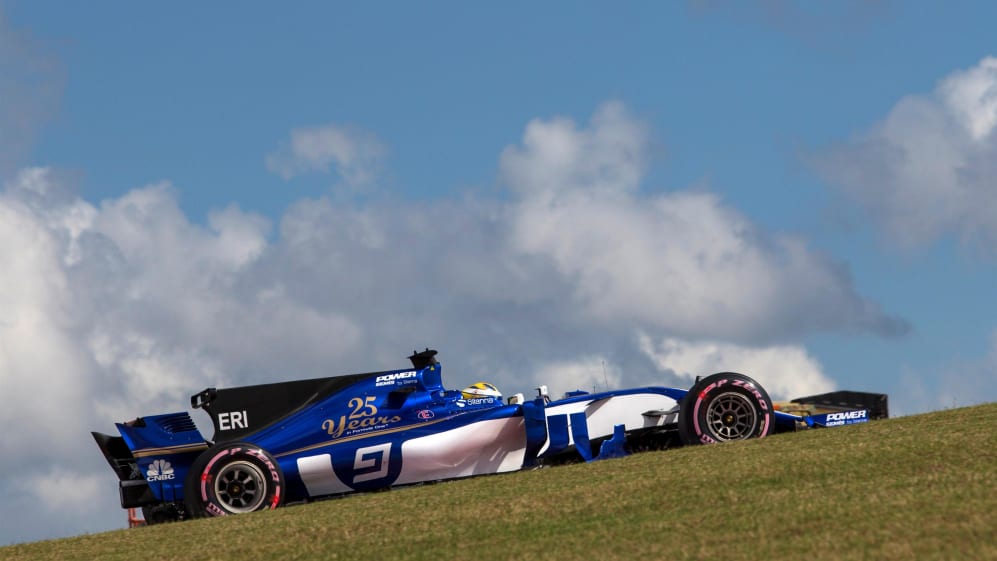 Williams
Lance Stroll
"Texas is Texas and it is awesome. I love everything about the place and especially the barbeques. I will be wearing my cowboy hat and boots again. It is a great track and I can't say anything bad about it. There is always a great turn out for the race and the fans are really enthusiastic. The track itself has a great flow to it. There is the first sector with the esses and the elevation going up into Turn One is quite impressive. Driving a lap there is a lot of fun. Last year there were a lot of tyre problems and I had to stop twice as I had a lot of degradation, which was a lot more than expected and not ideal."
Sergey Sirotkin
"I think Austin is one of the greatest modern tracks currently in Formula One. For a modern circuit, sector one is exciting with its high-speed change of direction. In general, Austin is quite like other newly built tracks. Sector two provides a good opportunity for overtaking, due to a slow corner, big DRS zone followed by another slow corner and heavy braking, before long corners throughout sector three."
Paddy Lowe, Chief Technical Officer
"The Circuit of the Americas has become another firm favourite on the calendar since the inaugural race in 2012. Austin comes alive during the race week with fans flooding in from across the USA and other neighbouring areas. The circuit itself also has a great layout and looks impressive. The 5.5-kilometre anticlockwise track is modern but really tests both driver and car with some radical elevation changes, not least the impressive run up to turn one. It can be quite challenging and tests the aerodynamics, power unit and suspension, but the drivers and teams all enjoy this race and we look forward to seeing what we can achieve this season."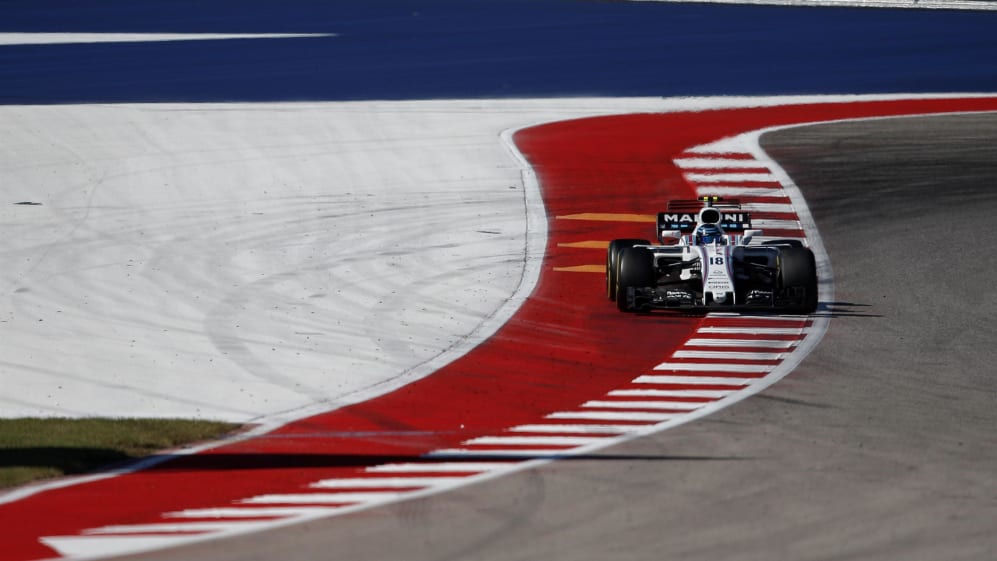 Force India
Sergio Perez
"Austin was my home race before the arrival of the Mexican Grand Prix and it's still one of the best events on the calendar. All weekend long you can see plenty of Mexican fans and you feel all their love and support. It makes it a really special weekend for me and I also have my family and friends there as well, so it really is like the perfect race.
"Austin is a small town but the vibe is great. It's a college town so you see a lot of young people and it's a great environment to be in. The place comes alive at night and there are so many nice things to do and places to go, so I really like it.
"The Circuit of the Americas is very enjoyable. It's a very interesting circuit and it has some very challenging parts, especially the first sector. Turn one is really unusual and it's the corner I enjoy the most: it's very hard to pick your braking point and not miss the blind apex. The Esses that follow make this sector really fun to drive. Last year was the first time we got to try it with the high downforce cars and I'm looking forward to having another go this weekend.
"The circuit layout has a bit of everything so a balanced set-up is the key to doing well. There are slow and fast corners, tough braking zones and you need a car you can trust. We have had this kind of great balance in the last few races, so I think we can be competitive and pick up some good points."
Esteban Ocon
"Austin is a fantastic track and it features lots of nice bits from other circuits combined into one. You have a first sector that looks like Suzuka and a tight section that reminds me of Mexico: it's a good track for fighting, with some quick corners and some chances to overtake. Turn one and the left hander at the end of the back straight are quite good opportunities.
"The first sector is my favourite section. It's very quick, very technical and in the Esses you need to position the car well otherwise you end up losing time in all the following corners. It's good fun, but so tricky to get right. Setting the car up is a big challenge. You need a car you can trust in the quick sections and a good car in the slow section – not an easy compromise.
"What makes this weekend special is also the city of Austin. It's such a cool place, with a lot of nice venues with live music. It has a very young vibe; it's definitely an enjoyable place and it's nice to stay there a bit longer to experience the town before going on to Mexico. There are lot of cool things to do and last year I went to enjoy a proper, big American steak. When I was a kid, one of my dreams was to travel to the United States and I didn't come here until my first race in Austin in 2016, so I have a lot of catching up to do!"