Feature
Up for grabs: What's still to play for in Abu Dhabi?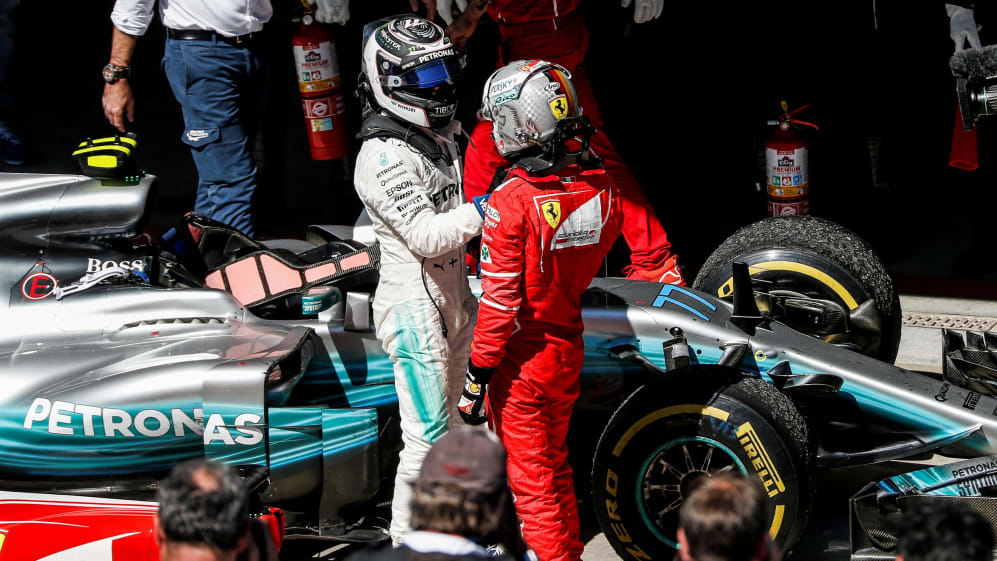 Lewis Hamilton and Mercedes are 2017 world champions, but behind them there are still several key scores to be settled in Abu Dhabi this weekend – in both the drivers' and the constructors' standings, as well as between some rather evenly-matched team mates…
Championship honours
Drivers: Runner-up spot - Vettel (302 points) vs Bottas (280)
It's a long shot, but Valtteri Bottas could yet finish second to Mercedes team mate Lewis Hamilton in the final driver standings. To do it, he would have to win Sunday's race, with Sebastian Vettel finishing no higher than ninth. Vettel, it should be noted, has been victorious at Yas Marina three times. Bottas has never finished higher than third.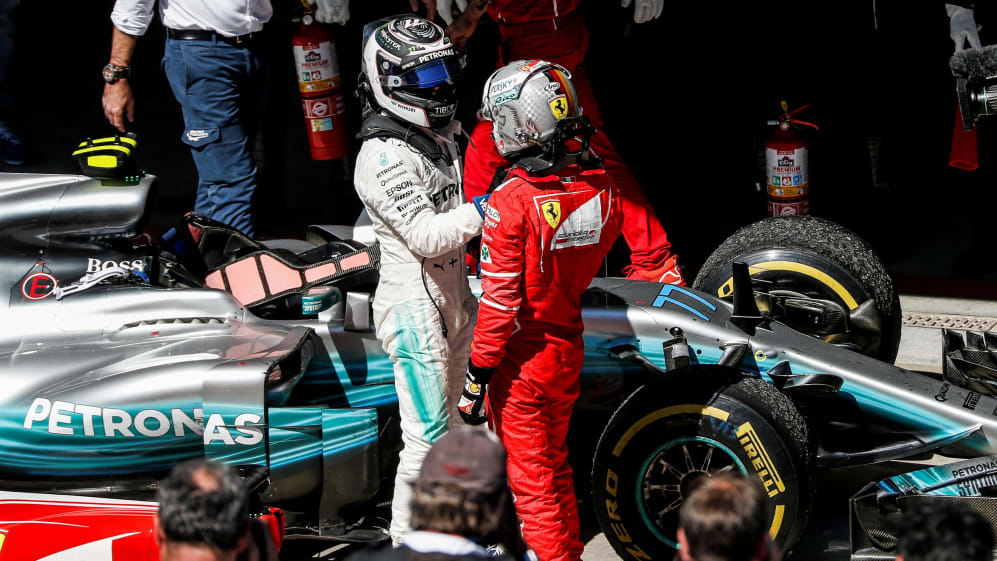 Drivers: Fourth place - Ricciardo (200) vs Raikkonen (193)
This one is far more open. With just seven points between them – and with both men more than capable of a podium finish – it could be a thrilling showdown between Red Bull's Daniel Ricciardo and Ferrari's Kimi Raikkonen. Of the two, only Raikkonen has won here before, but after the way Ricciardo came through the field in Brazil two weeks ago, the Australian is arguably favourite to maintain his lead over the Iceman.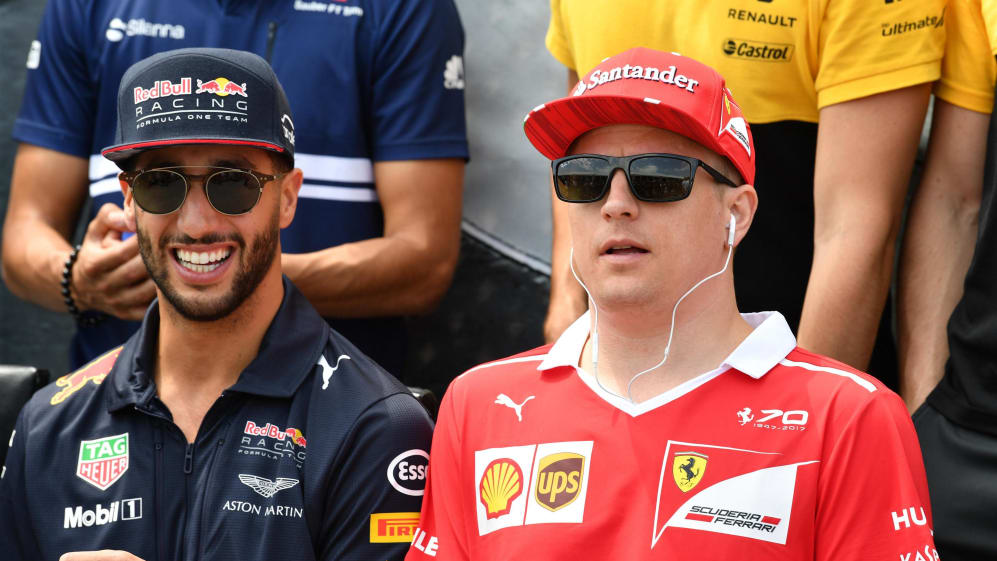 Constructors: Sixth place - Toro Rosso (53) vs Renault (49) vs Haas (47)
This is the big one, with not just pride, but valuable prize money at stake. Mathematically, Toro Rosso could beat Williams to fifth overall, but realistically – given the latter's 29-point advantage – that is not going to happen. The real battle is for sixth, with just six points covering the three teams involved. The formbook suggests Renault could sneak it – in the last three races they have scored seven points to Toro Rosso's one and Haas's four. With Carlos Sainz now firmly bedded in alongside Nico Hulkenberg (and with Pierre Gasly and Brendon Hartley still finding their F1 feet at Toro Rosso), the French squad will be the one to watch this weekend.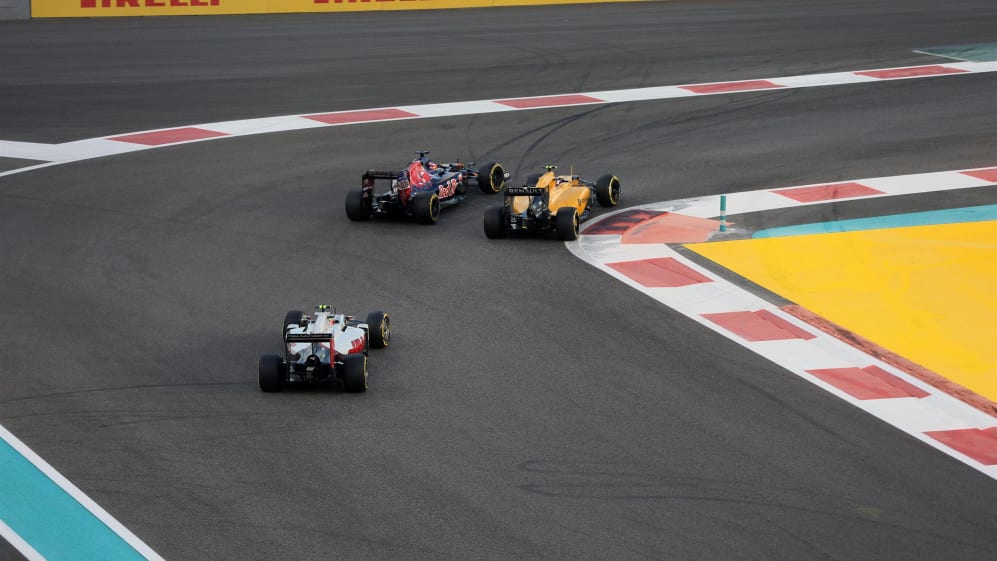 Team mate rivalries
No matter where you are on the F1 grid, the one person you really want to beat is your own team mate. The likes of Hamilton, Vettel and Ricciardo can no longer be caught by the man on the opposite side of the garage – but others can be…
Force India: Perez (7th, 94) vs Ocon (8th, 83)
This has been arguably the tightest intra-team battle of 2017, with Sergio Perez and Esteban Ocon coming together on more than one occasion – leading to team orders in the latter part of the season. However, with Force India having wrapped up fourth place in the constructors' table, it's gloves off once more this weekend. Perez secured a fourth place in Spain – if Ocon could match that in Abu Dhabi he could yet overhaul the more experienced Mexican.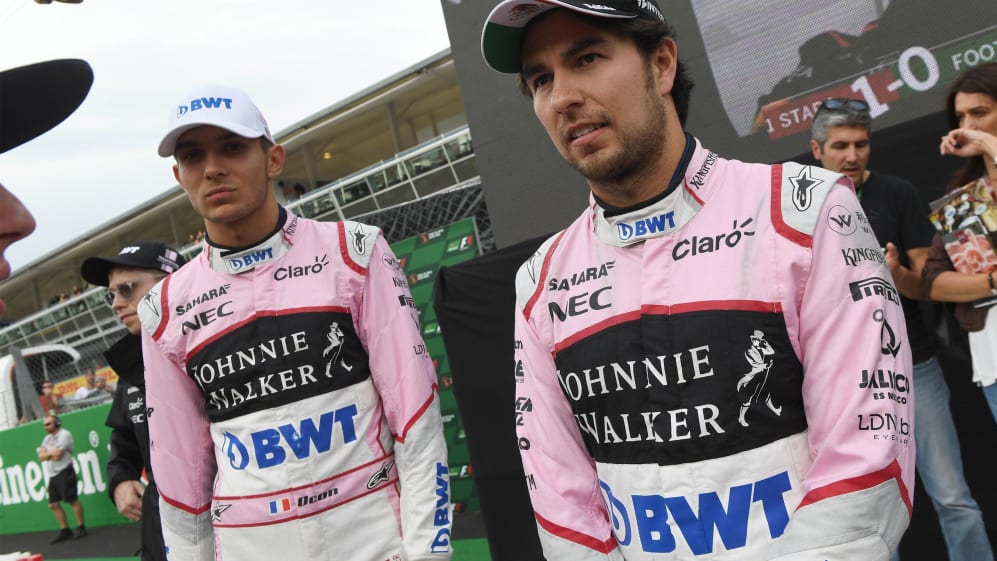 Williams: Massa (10th, 42) vs Stroll (11th, 40)
Just two points separates one of the most experienced drivers in F1 history from one of its youngest rookies. Read what you want into that statistic, but the fact of the matter is that Felipe Massa will not want to end his Formula 1 career behind Lance Stroll. The latter's podium in Baku provided a huge chunk of his 2017 points, with Massa far and away Williams' most consistent scorer. However, the team's somewhat erratic form means anything is possible in Yas Marina.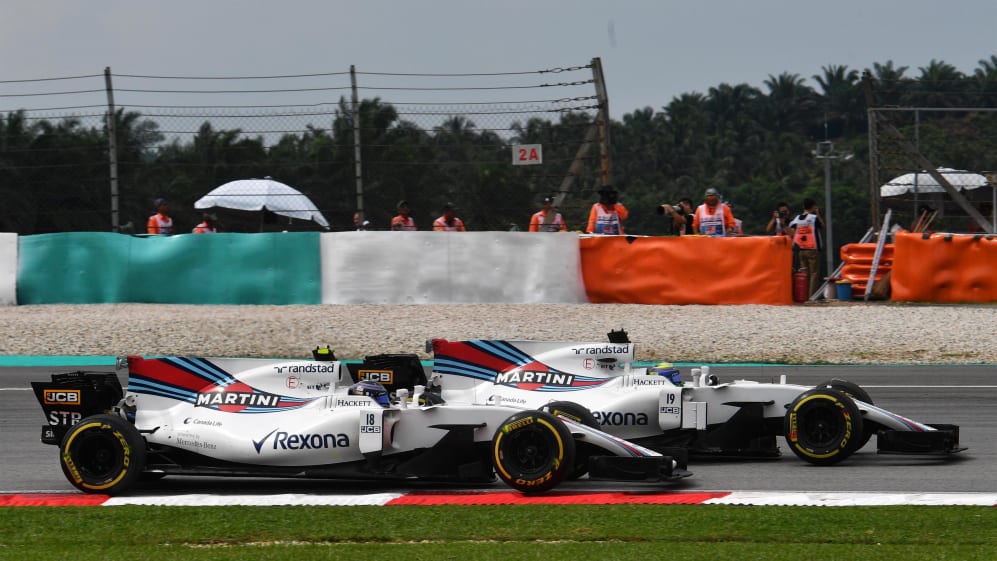 Haas: Grosjean (13th, 28) vs Magnussen (14th, 19)
Haas's best result this year has been Romain Grosjean's sixth place in Austria. Kevin Magnussen would need to better that on Sunday to move ahead of his team mate in the final table – assuming, that is, that the Frenchman didn't score. A big ask for the Dane.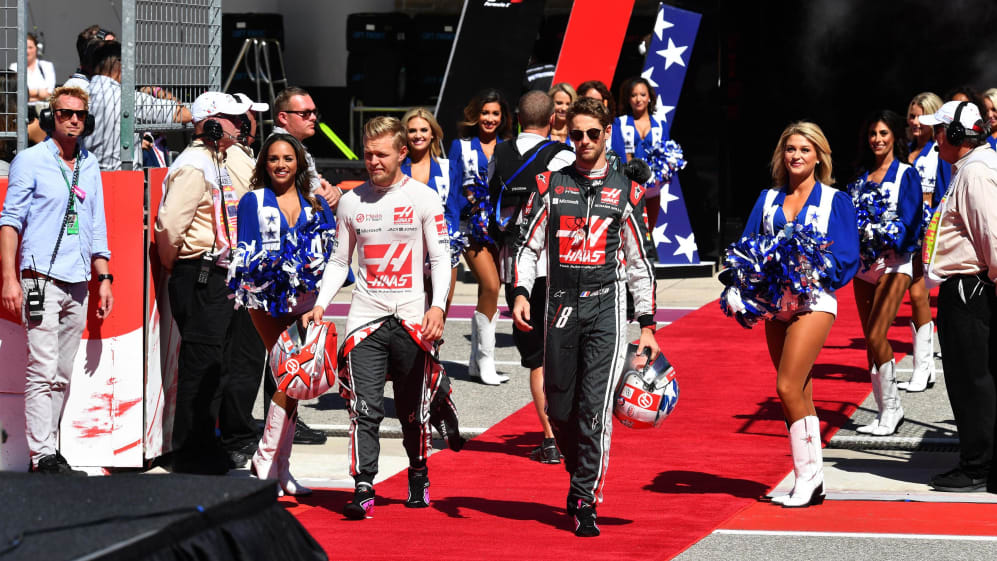 McLaren: Alonso (15th, 15) vs Vandoorne (16th, 13)
Given the memorable drives we have seen from Fernando Alonso this season, it seems hard to believe that he is only two points ahead of rookie Stoffel Vandoorne. That speaks of McLaren's miserable reliability record in 2017, but also of the quietly confident way Vandoorne has gone about his business this year. With such a slim margin between them, this one is tough to call.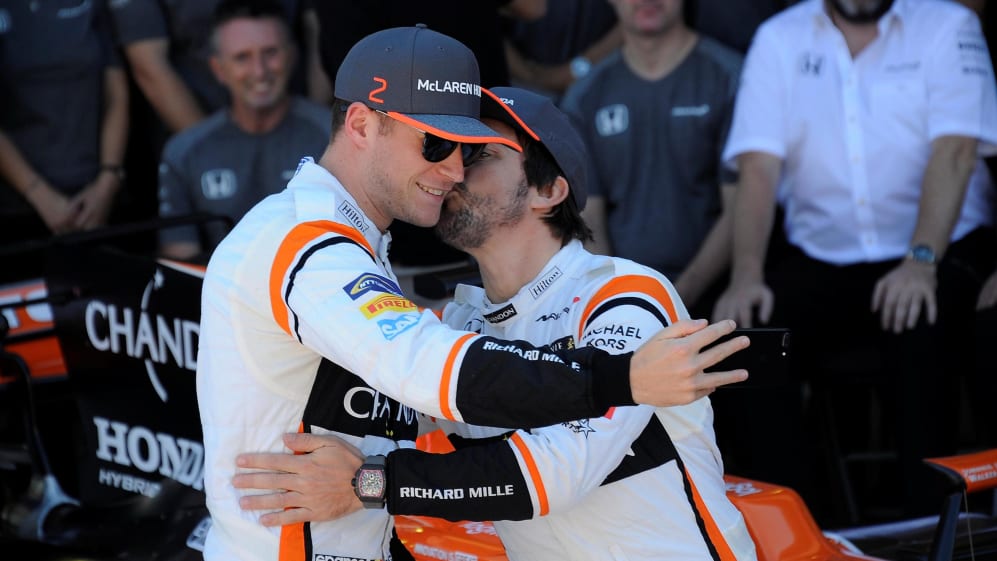 Sauber: Wehrlein (18th, 5) vs Ericsson (20th, 0)
Sauber have scored just twice this season –an eighth place in Spain and a tenth in Azerbaibjan, both for Pascal Wehrlein. Marcus Ericsson, meanwhile, hasn't come anywhere near the points since his 11th place in Baku. Given the pace of the Swiss team's car, only a brave man would bet on a change to the status quo here.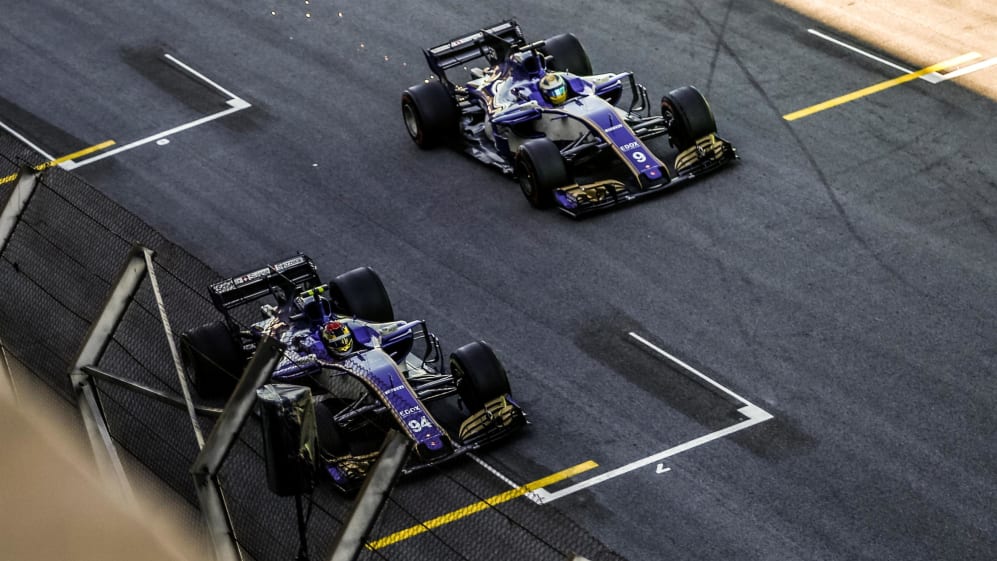 Toro Rosso: Gasly (21st, 0) vs Hartley (23rd, 0)
Given that both men have only very recently joined the team (and already been re-signed for 2018), comparing Pierre Gasly and Brendon Hartley's records with Toro Rosso is largely pointless. What goes without saying, however, is that both will be desperate to score their first world championship points before the year is out. Doing so could be pivotal, not just in terms of intra-team one-upmanship, but in the Italian squad's aforementioned constructors' battle with Renault and Haas.