US Grand Prix could be a lottery – Ricciardo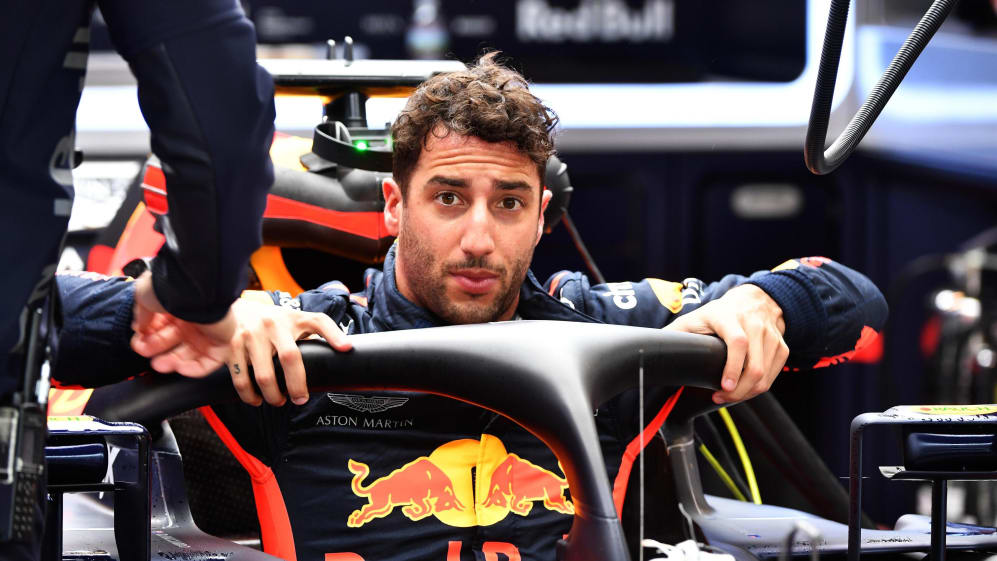 Daniel Ricciardo doesn't know what to expect from this weekend's United States Grand Prix. After heavy rain limited the Australian's running to just nine laps in Friday practice – and with wet conditions expected again on Saturday – he and his rivals may not get dry action until Sunday, and the Red Bull driver feels they could be in for a surprise on race day…
Ricciardo, who has previously finished twice on the podium in Austin, can take little from his Friday running, with the wet conditions and a puncture limiting his on-track appearance in the day's first session.
Then in the second, he was one of four drivers to save his tyres, opting against driving on a wet and tricky Circuit of The Americas track. But despite little action in the first day of the Grand Prix weekend, he remains hopeful that he can deliver a result under the Star Spangled Banner.
"We would obviously have liked to run a bit more today but I got a puncture in my first set of intermediates this morning so we couldn't use that set again," said Ricciardo.
"If we had used another set in FP2 that could have taken a set away from us tomorrow in qualifying, which is obviously more important than running this afternoon.
"If we had more tyres available, we would have seen more running. Fortunately, this morning we got a few laps in and understood a bit about the car in these conditions and we definitely felt an improvement from Monza.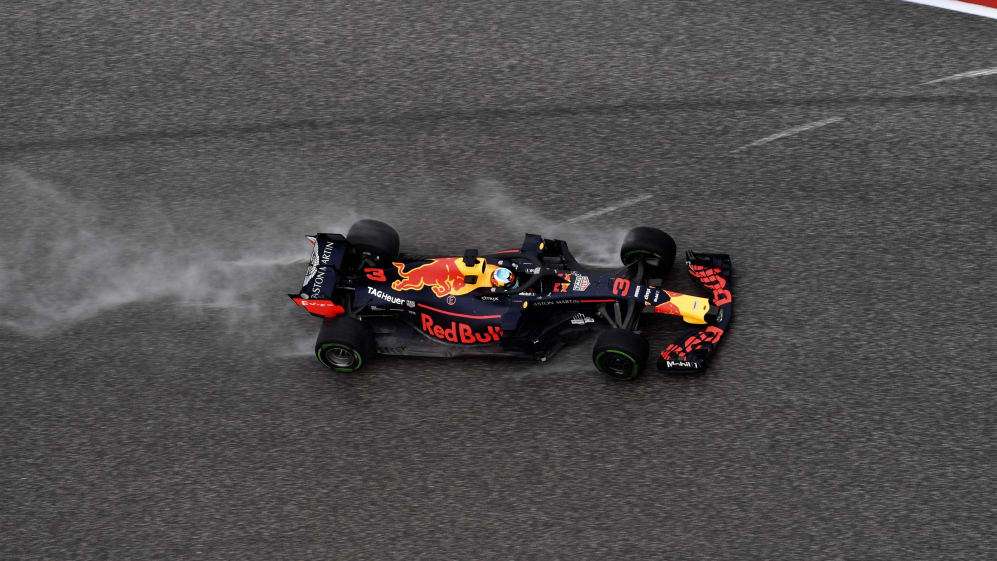 "For sure the wet is exciting to drive in and it could change things up tomorrow, but if it's dry I think we also have a pretty good car, so I don't really mind what happens in qualifying.
"The race could be a bit more of a lottery if it's the first dry running we get. I don't know if Ferrari had a few struggles today but we looked to be okay. A podium would be good, in fact, a podium with a bit of brisket on the side and a cold beverage would be even better."
His team mate Max Verstappen, who finished both Friday sessions in third, was also in optimistic mood, believing his RB14 has the potential to fight for a good result in Texas.
"It was important to get out in order to understand our car better in these conditions, even if it was only a handful of laps," added Verstappen.
"We tried a few things and collected some data but it is always hard in the rain to tell how the car responds to these changes. It felt pretty good at the end of the session so if it is wet tomorrow, or during the race we will hopefully be in good shape.
"I think after a day like this there are still a lot of unknowns, we just have to do our best tomorrow, whatever the weather and put ourselves in the best position for Sunday."