Feature
USA preview - Vettel under pressure in Austin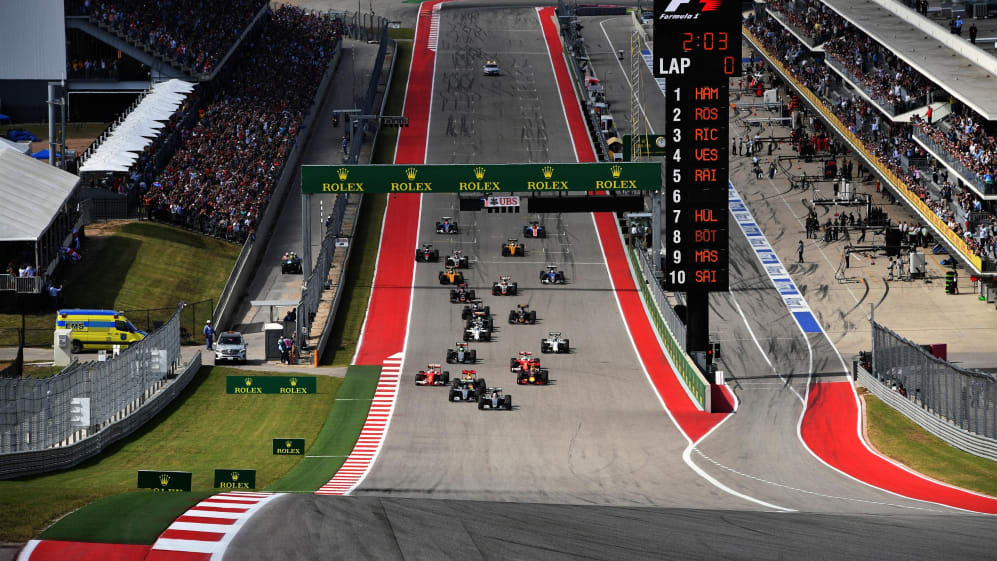 If Lewis Hamilton wins a fifth US Grand Prix in Austin, having won there in 2012, '14, '15 and '16, and if Sebastian Vettel fails to finish fifth or higher, the Englishman could clinch his fourth world championship this weekend...
Mercedes expect Ferrari challenge
The above is a very big if, however. Lightning might strike twice, but it seemed inconceivable that Ferrari would be blighted for a third race in succession, yet that's what happened in Japan. But four times in a row?
Mercedes certainly aren't expecting an easy ride in any of the last four races, and believe that Ferrari will be major opposition still.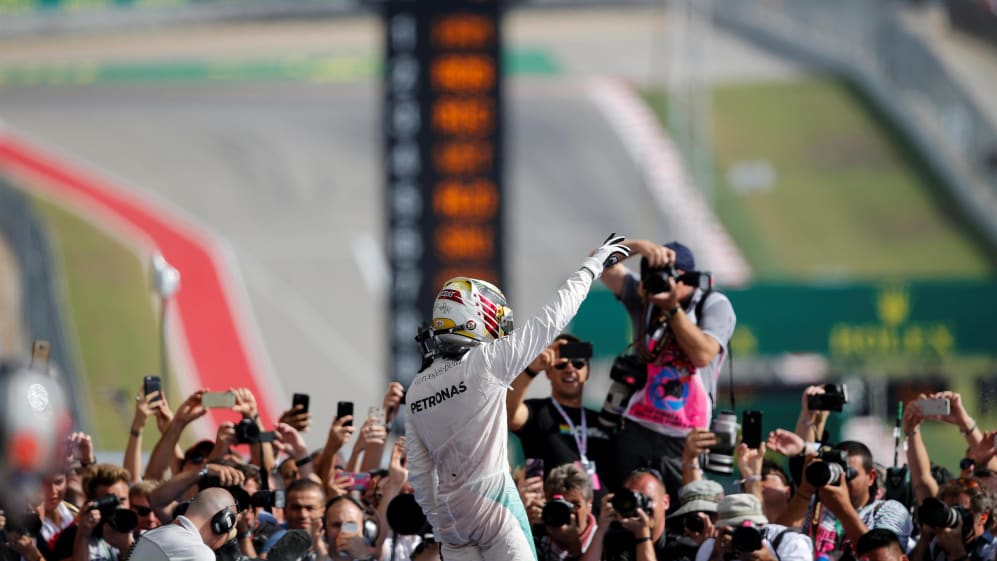 Lately Hamilton never seems to know whether his Mercedes will be a lady or a tramp, race to race, and both he and Mercedes boss Toto Wolff recently described the car as a "diva".
Hamilton says he quite likes that uncertainty, and in Japan Mercedes demonstrated convincingly that they had got on top of the problems that beset their latest aero configuration in Malaysia, though the cooler temperatures certainly helped.
But Wolff isn't counting a single championship chicken yet, even though Mercedes could conceivably wrap up another double in Texas.
"Still four races to go and 100 points to score: we can take nothing for granted as we fly to Austin this week," he says. "We approach every race with a healthy dose of scepticism rather than wishful thinking, and our focus must be on making sure we score every point within our reach this weekend.
"Since we began the final flyaway leg of the season, we have seen a strong points swing in our favour in both championships. Good fortune has played its part, of course - and we have put ourselves in the right position to make the most of the opportunities that have come our way. But nobody within the team is allowing those good results to disguise the challenges we have faced."
Hamilton says: "There's still a long way to go. 100 points is a lot of points. Anything can happen in life. I've just got to try and keep my head down and hopefully continue to perform like this – but I feel very, very fortunate and really blessed and I'm enjoying the experience."
And he doesn't plan to change his quest to win each time he goes out.
"To be honest, there's not really any need for me to change my approach. The points are still what you go out there to achieve but also you try and look after your car. I just don't think there's any need to make any changes. I'm not really particularly taking crazy risks in order to be in the position I'm in. So yeah, I think we're just going to try and continue to do what we're doing. Of course, we want to try and look after the car and the engine, but I'm already doing that throughout the races so there's not really much more I can do and I think if sometimes you come off the gas a little bit you actually cause yourself more trouble than you need."
Ferrari certainly aren't done yet
Anyone who rules Ferrari out right now is being premature. They have a mountain to climb, but Sebastian Vettel has been doing his utmost in recent weeks to keep up the team's morale in the face of the crippling problems that have so suddenly derailed them.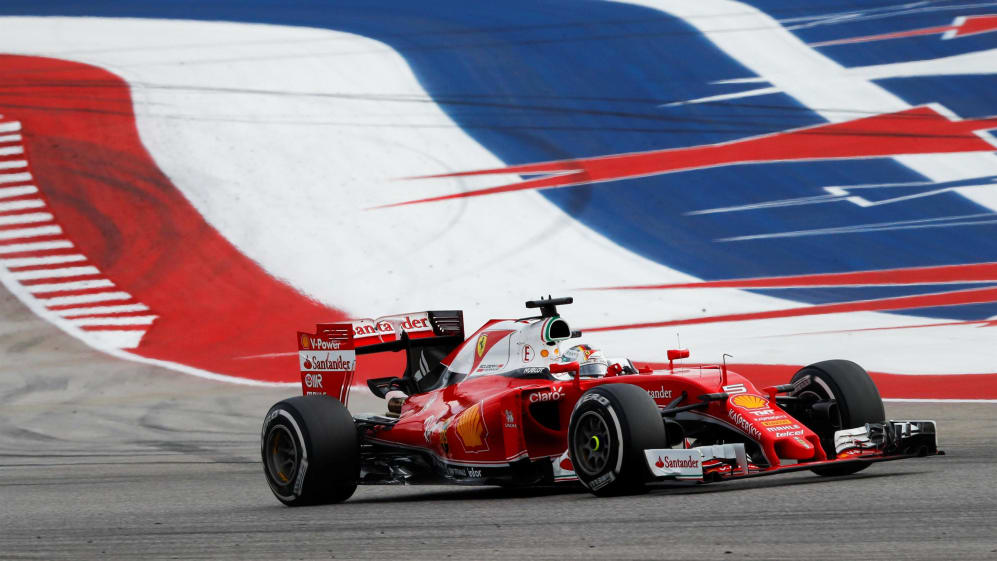 The fundamental fact remains that the SF70H is a great car, quite possibly the best all-rounder at the moment. And with a reliable weekend like so many others that they have had this year, Ferrari still believe that they can keep striking back.
"I am not believing in luck in general, as a principle, but you know maybe here and there things didn't go our way," Vettel admits. "But what can happen to us, can happen to other people as well. I'm not wishing to anyone. But it's part of racing. To do the season without any retirements is quite rare. To have two, three or more is not good."
Team mate Kimi Raikkonen is adamant that they can win any of the remaining races, "As long as we do everything as well as possible. It's a bit unknown, the tracks are different from each other. So we go every weekend, start from zero and do the best that we can and avoid the issues and mistakes.
"I know we are going to push until the last lap in the last race and see where we end up."
The title permutations
As mentioned above, if Hamilton wins in Austin, Vettel needs to be at least fifth to keep his title hopes alive. But Hamilton could also become champion on Sunday if he finishes second, with Vettel ninth or lower and Valtteri Bottas no higher than third.
To stop Mercedes wrapping up the constructors' title, Ferrari must out-score their German rivals by 17 points at the Circuit of The Americas.
WATCH: Relive last year's race in Austin
Red Bull still a dangerous interloper
Red Bull lacked the pace in Japan that they had in the heat of Malaysia, but Max Verstappen and Daniel Ricciardo both believe they can push hard here and be a threat to both Mercedes and Ferrari. If so, they can be very dangerous insofar as they can steal points that both of the top two teams desperately need in the championship fight.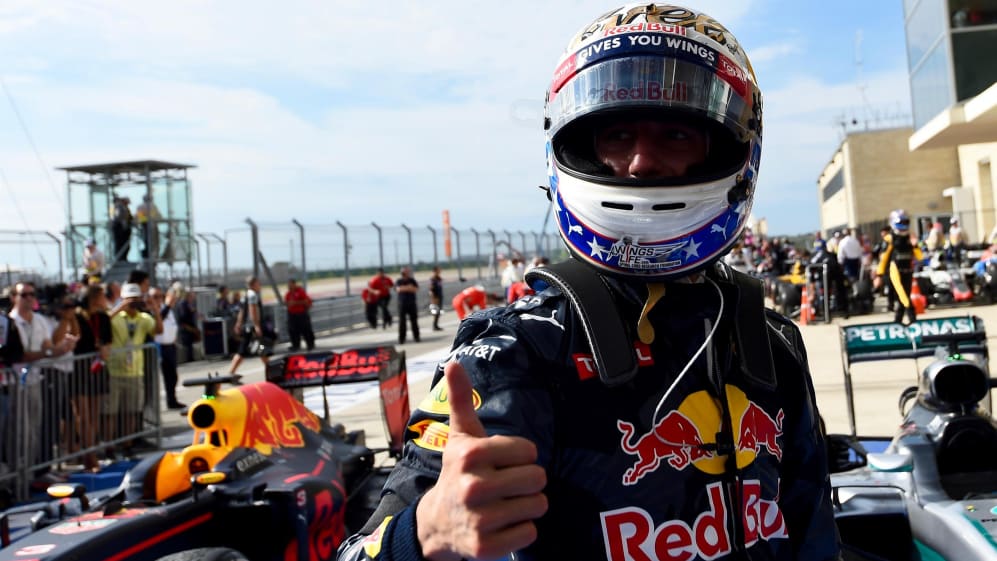 "The first time I drove at COTA was just after making my Formula One debut in Japan in 2014," Verstappen recalls. "It rained in the morning so I went out on intermediates. It's a hard track to learn in the dry and the 1 hour 30 minutes in the wet didn't help. It's a really good circuit to drive, though, and I enjoyed my first experience regardless, especially the first sector.
"In 2015 I finished fourth in very wet conditions. There was so much water but I still had a really fun race as I like driving in the wet. Even when it started to dry it made things a bit more interesting in the latter stages.
"COTA has elements of other circuits from the F1 calendar, for example Silverstone, but it also has its own unique features. It's shorter and faster than other tracks with a similar layout. Turn 1 is a really fun corner. You can brake very late as you head up the hill but then hitting the apex is hard as you're literally blind. It takes a few laps to get your references on where to turn in."
Ricciardo believes he has a personal secret weapon which he may deploy this weekend.
"Everyone knows I love the city of Austin, but I also love the circuit. It's certainly unique with the wide apexes, you can pass in more than three areas, it's fast, it flows well and it's definitely one of the best tracks on the calendar for overtaking.
"Some people are asking if I have a beard plan for Austin this year, I haven't thought that far ahead yet but I still feel my little beard in 2014 was my best, so I might just bring that one back."
WATCH: Virtual Circuit Guide - USA
Sainz raring to go at Renault
Carlos Sainz can't wait to start his career at Renault, and hopes to hit the ground running as he slips out of his Toro Rosso seat and into Jolyon Palmer's place alongside Nico Hulkenberg.
"I'm very excited to joining the team," he says. We have some hard work ahead of us going into Austin with lots of things to learn and many people to meet. I'm going to give everything to be on the pace as soon as possible even though I know it can take a bit of time to adapt, but I'm confident we can do it.
"It's key to have this immediate taste with Renault and get to know the people and the car. It's a big challenge, but it motivates me. We have this last push for the season and I have to find where the limit of the car is, get used to the steering wheel, things like that. That's the procedure and I will embrace the challenge and will be pushing flat out to help the team.
"Nico and I are very close together in the championship, but we haven't had too many on-track battles. I'm really looking forward to working with him. I think he is a great driver and one of the most talented on the grid. He has lots of experience in Formula 1 so I will learn from him as soon as I can. Hopefully we can both help the team move further up in the championship before the end of the season."
Hartley says he's ready
Sportscar world champion Brendon Hartley says he is ready to take up the challenge of being the ninth New Zealander to race in F1, and the first since Mike Thackwell drove a RAM in the 1984 Canadian Grand Prix.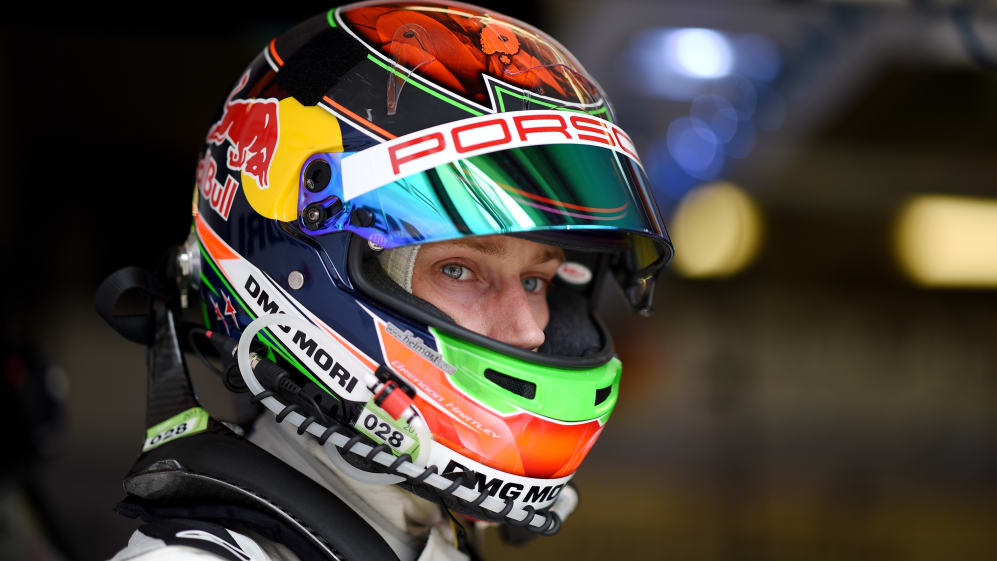 The 27-year-old, who tested for the team in 2009, got the call-up to join Daniil Kvyat at Toro Rosso when it was decided that Pierre Gasly, who participated in the Malaysian and Japanese Grands Prix should focus on trying to win the Super Formula series in Japan this weekend.
It's also a very shrewd way for Toro Rosso to figure out whether they should go for Gasly to partner Kvyat in 2018, or maybe drop the Russian and partner the Frenchman and the New Zealander, if it works out for Hartley this weekend.
He was a Red Bull Junior back in 2010, and has since established a reputation for awesome speed in Porsche's WEC machinery; generally he's been regarded as the fastest of their squad, and is a much more rounded than he was when Helmut Marko elected to let him go halfway through his Formula Renault 3.5 campaign.
"It's been a pretty crazy week and it all happened quite quickly," he told journalists last week in Fuji's WEC race. "For the moment I'm genuinely trying just to think about this weekend and as soon as this weekend is over full focus goes onto a big and new challenge next week.
"I've got a lot to learn in one week but I feel ready for it, honestly. This programme's taught me a lot, working guys like Mark [Webber], Timo [Bernhard], Earl [Bamber], it's such a good project where we're at the forefront of technology and part of development.
"I've grown a lot as driver. It's going to be a busy week but I'm looking forward to it."
Pirelli in the pink
Pirelli will run their three softest compounds in Austin. The P Zero yellow soft and red supersofts will be unchanged, but the purple ultrasofts will actually be pink this weekend in support of the Susan G. Komen® organisation which will be a key feature of the race.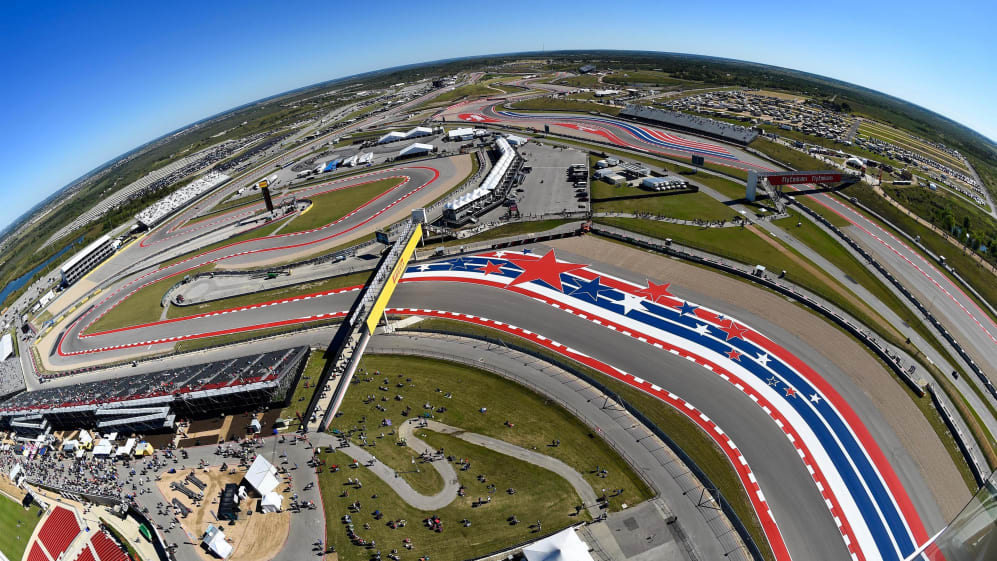 The anti-clockwise Circuit of The Americas borrows elements of other famous venues in its layout, and Turn 1 forms a unique challenge: an uphill then downhill hairpin, where braking is hard to judge.
There are several overtaking opportunities, which means that race strategy options to gain track position are quite open. The three long straights help to cool the tyres each lap, and the weather can be capricious.
Strategy-wise, last year Hamilton won with a two-stopper, but Vettel made the podium with three stops, so variety is likely.
"For America, we're once again taking a softer range of compounds that we have done for previous races there, with the ultrasoft available in Austin for the first time," says Pirelli's head of car racing, Mario Isola. "This should bring lap times down, continuing the trend we have seen over the course of the season. Austin, though, is one of the hardest tracks to predict, also due to variable weather, and we've seen quite a variety of pit strategies there in the past. These could involve all three compounds this time, with the soft being a good potential option for the race as well."
Stormy weather
It looks as if F1 could be in for a fair bit of rain this weekend, with the likelihood of thunderstorms increasing as it goes on.
It will be cloudy on Thursday with an ambient temperature high of 27 degrees Celsius. That will rise to 28 on Friday and Saturday when it could be stormy, particularly for qualifying. And to 30 on Sunday when storms are expected in the morning.
The race will run over 56 laps of the 5.513 km circuit, or 308.405 km. It will start at 1400 hrs local time, which is five hours behind UTC.