Vandoorne handed three-place grid drop for Monaco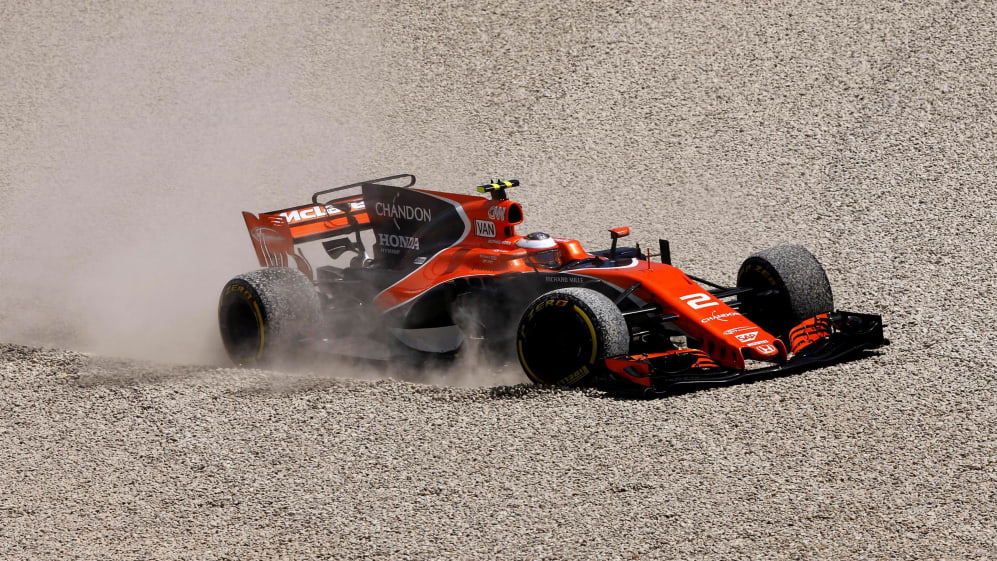 Stewards in Spain have handed McLaren's Stoffel Vandoorne a three-place grid penalty for the next round of the championship in Monaco for colliding with Felipe Massa's Williams during Sunday's race.
Vandoorne was running 16th when he turned in on a fast-approaching Massa at Turn 1 on the 34th lap. Massa was able to continue and finished 13th, but branded Vandoorne, who ended up in the gravel with broken suspension, "crazy" for not giving him sufficient room.
"I wasn't really expecting Felipe to be there," said Vandoorne. "I think I left enough space for him to be able to pass – but unfortunately we made contact and my front wheel broke, so that was the end of the race for me.
"I don't want to blame anyone, and in my personal opinion it was just a racing incident."
But while Vandoorne was punished, Kevin Magnussen and Daniil Kvyat escaped sanction for their late-race collision on lap 62.
Kvyat was attempting to pass Magnussen's Haas for ninth place when the duo made contact, resulting in a puncture for the Dane. However, after reviewing video footage and speaking to both drivers, the stewards deemed it a racing incident.