Verstappen 'a little bit surprised' at lack of qualifying pace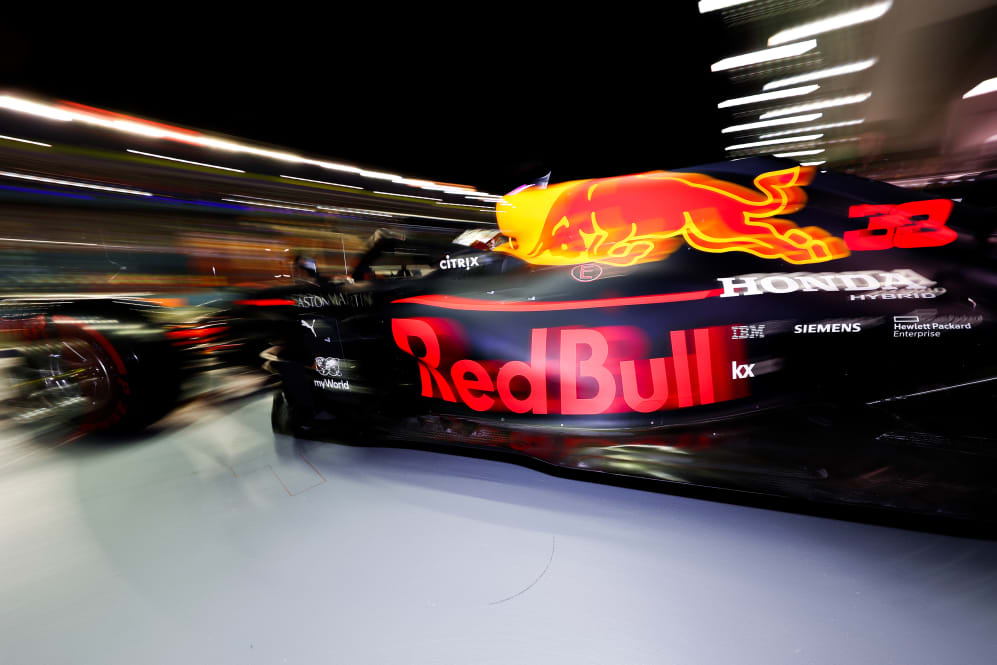 Many were predicting a two-way fight for pole position on Saturday in Singapore between Lewis Hamilton and Max Verstappen. In the event, however, it was Ferrari and Charles Leclerc who upset the form book – shocking Verstappen in the process, as the Dutchman was left wondering where his strong Friday pace had disappeared to after ending up P4.
Verstappen had appeared confident after Friday, telling reporters after finishing second to Hamilton by 0.184s in FP2: "We have more to come… This race is 95 percent about qualifying and I'm feeling positive so far."
But as qualifying arrived, Verstappen found himself unable to challenge at the front, dropping down to fourth and 0.596s off Leclerc's pace after the final set of Q3 laps – and admitting afterwards that he was flummoxed as to where his speed had gone.
After a positive Monza where normally we're really slow, you would expect us to be really competitive here, but we weren't
"It's always difficult to say," he replied, when asked to explain the difference to Ferrari. "Friday, people try different things and around here many things can change from one day to another. A little bit surprised that after a positive Monza where normally we're really slow, you would expect [us] to be really competitive here, but we weren't. So something to look into.
READ MORE: Rapid Leclerc takes shock Ferrari pole in Singapore ahead of Hamilton
"The whole qualifying we were just lacking pace… [and then] in Q3 when everything gets turned up you lack even more. From my side, I think the car felt alright but just not enough grip. If I wanted to get faster, it was four wheels sliding."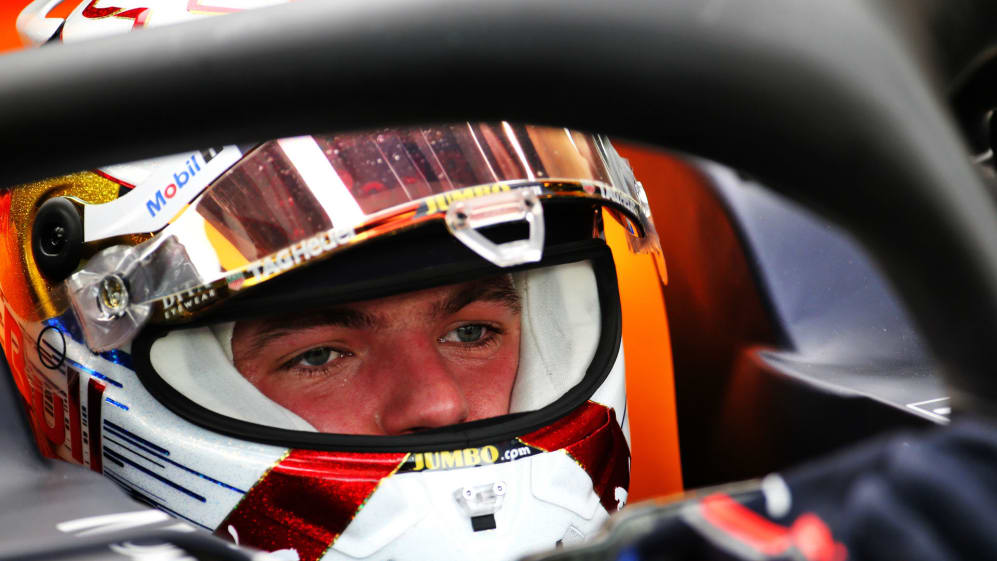 Verstappen's difficult evening under the floodlights means that he'll start off the front row of the grid in Singapore for the first time in three years – and unsurprisingly, his confidence for Sunday's race isn't sky high.
"I don't know," he replied, when asked what his expectations were. "We are too slow. We'll find out tomorrow."
WATCH: Leclerc celebrates his shock pole position in Singapore
Anything less than a win here would be disappointing for Verstappen, who earmarked Singapore early on in the year as one of the Grands Prix where he expected Red Bull to be right in contention.
But with Ferrari looking positively pacey, and the winner having started from pole here eight times in the last 10 races, it looks like the Dutchman could have a challenging Sunday on his hands.