Verstappen banking on warm weather to make tyre advantage count in Sunday's race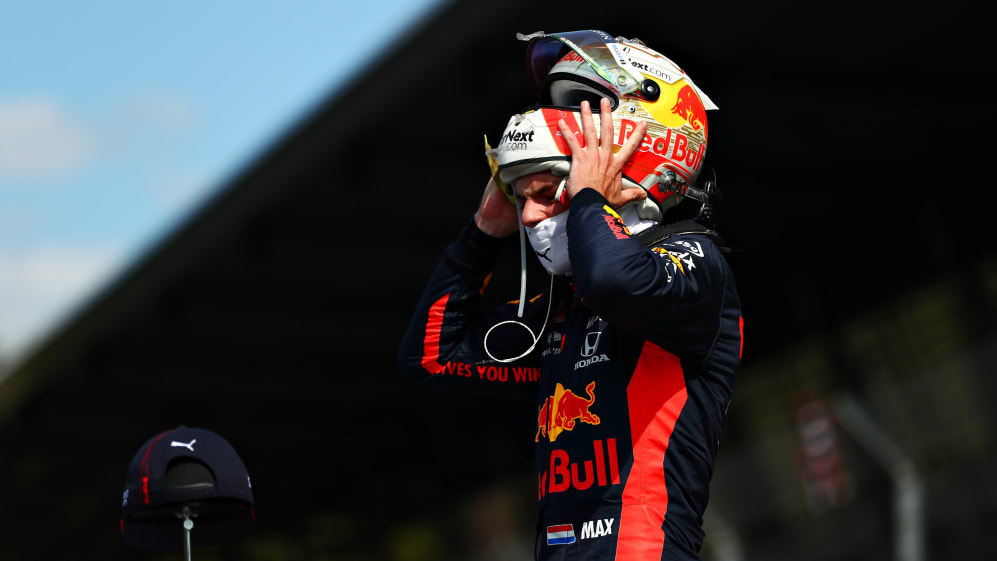 Max Verstappen took a risk in Austrian Grand Prix qualifying trying to get through to the top 10 shoot-out on the medium compound tyres – but it paid off and he's now hoping the warm weather can help him press home that advantage on Sunday as he seeks a hat-trick of victories at the Red Bull Ring.
It became clear throughout practice that Mercedes were in a league of their own this weekend, and that continued to be the case in the opening section of qualifying. With that in mind, Verstappen opted to bolt on a set of medium tyres for his first run in Q2, meaning if he could set a lap time that was good enough to get through, he could start the race on that rubber.
His first lap was uninspiring, but his second was much stronger. And while he headed back out on the softs to cover himself, he could afford to back out of it when it became clear his medium-tyre effort was enough to seal the deal.
QUALIFYING REPORT: Bottas beats Hamilton to pole as Ferrari struggle in Austria
In Q3 he went on to claim third position for Sunday's race behind the two Mercedes, and the Dutchman will be the only driver in the top 10 starting the race on the medium tyres.
"I'm happy first of all to be P3," said Verstappen, who won from third on the grid in Austria last year. "We have different starting tyres. It's going to be exciting. It's going to be warmer tomorrow and that's going to play into our advantage but it's clear that Mercedes was on a different level unfortunately. Let's see how we can do tomorrow."
We have nothing to lose so I'll try to make it as difficult as possible for them
Last year at this race, Verstappen was third on the grid, dropping to eighth at the start before running nine laps longer than pole-sitter and long-time race leader Charles Leclerc as he took a sensational victory.
And while Verstappen ended up half a second adrift of pole this time around, he's hopeful that like last year, the Red Bull will be more of a threat on Sunday afternoon.
"Last year we were also a little bit off in qualifying so I expect we are a bit better in the race and now I'm the only one on a different tyres in the top 10 so I'm just looking forward to it.
"We have nothing to lose so I'll try to make it as difficult as possible for them."
READ MORE: 'I thought we had more in hand' - Vettel 'surprised' by Q2 exit as Ferrari struggle in Austria